7 90's Make up Products That'll Blow Your Mind and Improve Your Beauty Routine ...
By Kati
The nineties were an incredible time for beauty. I mean, what other decade gave us frosted lipstick, terrible sloganned clothing and bold, mismatched lip liner?! While you should probably leave your platform trainers and butterfly clips in the loft, you should get ready for a resurgence of the products that were all the rage back then. How many of these did you use first time round?
---
1

Sea Salt Spray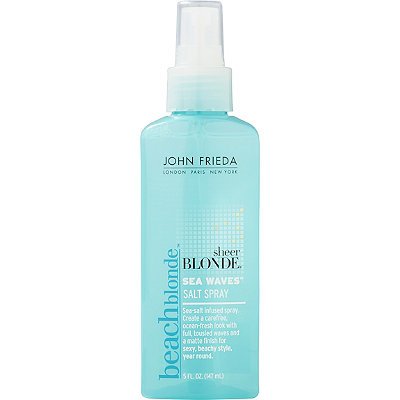 Back in the 90s, it was a John Frieda Beach Blonde spray that started it all. It came in a really dated-looking turquoise bottle, covered in white and neon yellow writing, and we loved it because it was one of the first hair products that didn't result in hair that was hard and crunchy enough to snap off. It was perfect for people with wavy or curly hair! For some reason, they discontinued it, and passed the baton to the thousands of sea sprays that we use today. The original is back – but so are plenty of rivals. Natural hair will be huge this season, so it's a handbag must have for those lower maintenance days.
---
2

Rose Printed Lipglosses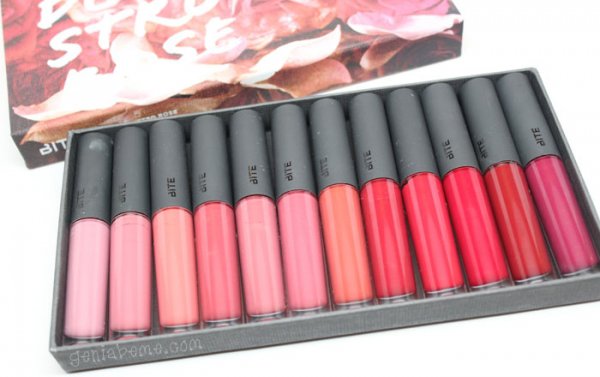 In my day, we liked our lipglosses creamy. Yeah, I'm not quite sure either. It feels a bit weird, applying old lipgloss now, after so many years of thin, glossy lipgloss. Still, back then, lipgloss needed to be frosted and creamy, and pretty much dominate your face. Luckily, the new version of this feels much more high-tech, and less like something that you created yourself by mushing a lipstick into some face cream. Rock a natural look – you don't want to look overdone.
---
3

Ck One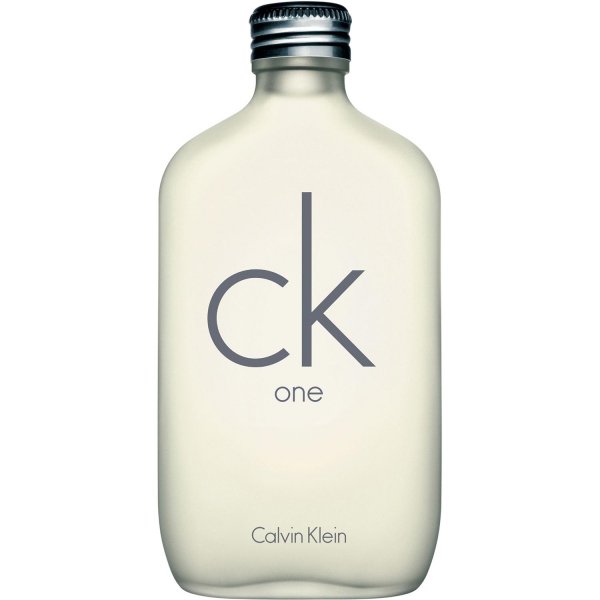 Okay, so there were other perfumes available in the 90s, but everyone wore this one. Really, it's a surprise that the perfume market continued and we aren't all still just wearing CK One now. Maybe we grew bored of it? For special occasions, you could jump ship to Clinique Happy, but most people wore CK all the time. Buy some and give yourself a spritz – it's like time travelling.
---
4

Sun in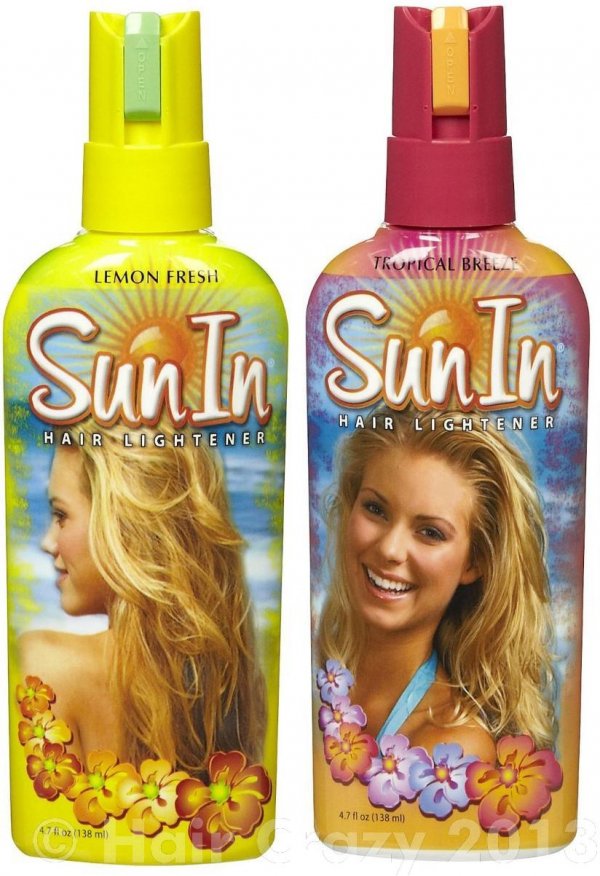 Who didn't want TV inspired blonde hair?! Especially those oh-so-easy looking blonde highlights that just about everyone seemed to have. The answer? Well, it wasn't to spend a fortune in expensive hair salons choosing particular shades of blonde that would suit your skin. Nah. Sun In was a spray in bleach that lightened your hair, with the warmth of the room affecting how light the colour went. So we'd spritz all over, and sit in front of a radiator. All good, unless you weren't actually blonde, in which case your hair went orange. Nice. Luckily, the formula has been improved. And it now gives subtle shimmers of blonde that look gorgeous, and doesn't require radiators.
---
5

Body Glitter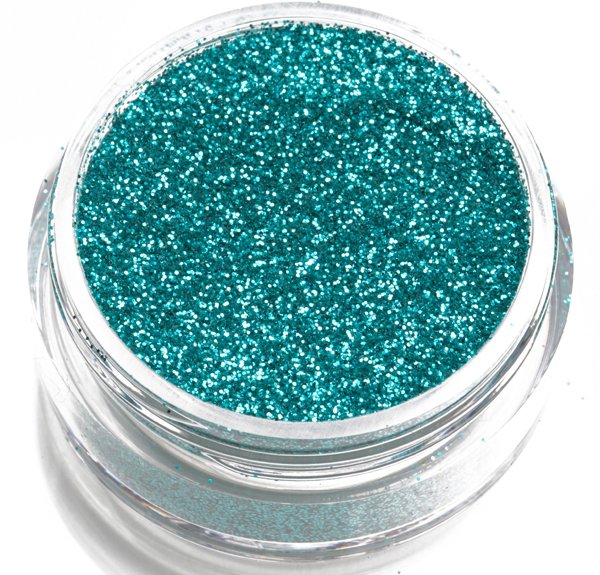 Now we're talking. Whether it's lavishly applied along your collarbone or sprinkled down your arms or applied down your cheekbones, there is no beating body glitter. It goes everywhere, sure, but it looks good and it's sure to get attention. The updated version of the trend is much less brash – think sophisticated gold shimmer, rather than full on sparkly war paint.
---
6

Teen Spirit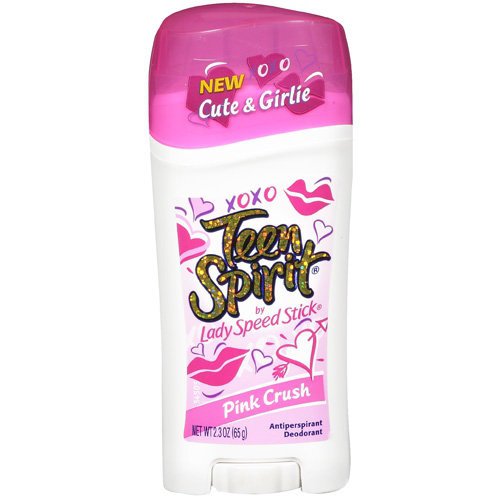 Yes, really. Teen Spirit made stinky 90's teens smell like vanilla and strawberries, with refreshing scents like Pink Crush and graffiti covered pink packaging. It's like Gossip Girl's more embarrassing, older sister. It's actually not bad for a deodorant, but if you wore this during your teenage years, you might want to avoid to prevent any unwanted memories of embarrassing incidents.
---
7

Bath and Body Works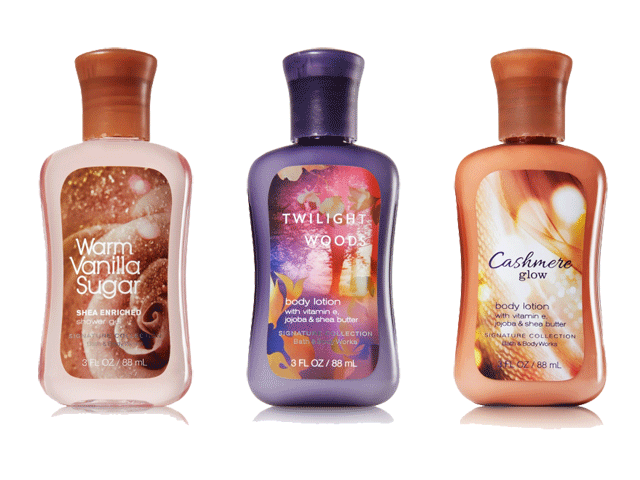 Bath and Body Works was THE place to be for beauty products in the 90s. From shampoos to body lotions and vitamins, it sold everything that we needed and the bags were super cute, too. Then it seemed to disappear, and we were all forced to seek out other less-90s places to buy beauty supplies from. Until now. Form an orderly line – there is no way that you can go wrong in this place!
What were your favourite beauty products from the 90s?! think body glitter should be up there on everyone's lists, as well as temporary tattoos to cover yourself with. Just remember that overplucked eyebrows are DEFINITELY not coming back, and we're doing a more sophisticated, grown-up 90s, so keep those platforms AWAY. Right?
More
---
Comments
Popular
Recent