Mmm chocolate. You've probably read tons of articles telling you that it's ok to eat dark chocolate in moderation because it does have health benefits. But you don't just have to eat it to get those benefits. It works to do you good on the outside as well as in. You might also be aware that there are beauty treatments in spas and salons all around the world. The cacao in chocolate contains flavonoids and polyphenols which are antioxidants that fight the free radicals that age your skin. They can also help protect your skin from the sun. The best news is that you don't have to go to a spa or beauty salon to get your chocolate fix because there are chocolate–based beauty products to use at home.
---
1

Have Your Chocolate Cupcake but Don't Eat It – It's a Face Mask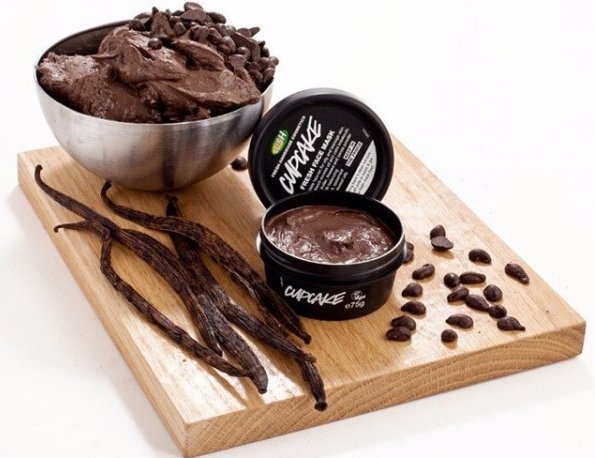 When you buy a Lush product you are guaranteed 100% natural ingredients. And if you don't mind a bit of mess, you will love this Lush Cupcake Facial Mask. It is just like putting cupcake batter on your face – messy, gooey, and brown. As well as the cocoa butter to moisturize, the mask contains rhassoul mud to absorb grease and give a deep cleanse, linseed to detox and soften and mint for tonality and a yummy smell.
lushusa.com
---
2

When's a Truffle Not a Truffle? when It's a Moisturizer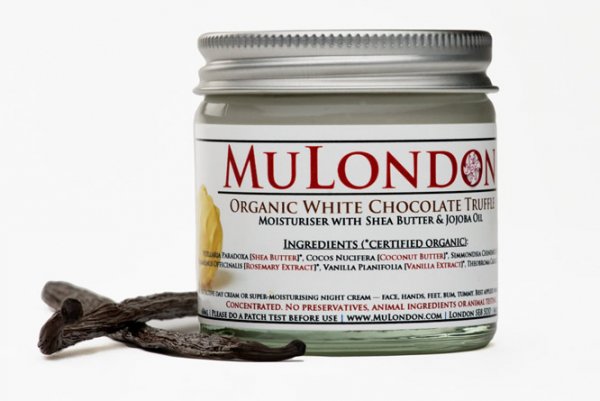 It smells delicious and looks good enough to eat. MuLondon's award winning Decadent White Chocolate Truffle Moisturizer is handmade, organic, vegan and free from mineral oils, parabens, silicones or emulsifiers. Based on Shea butter and jojoba oil, the moisturizer which is suitable for face and body contains extracts of coca and pure Bourbon vanilla to hydrate and pamper and rosemary antioxidant to replenish and revive the skin. There's also a richer version for those really dry body parts – knees, elbows and heels.
mulondon.com
---
3

Get a Totally Guilt-free Chocolate Fix – in the Bath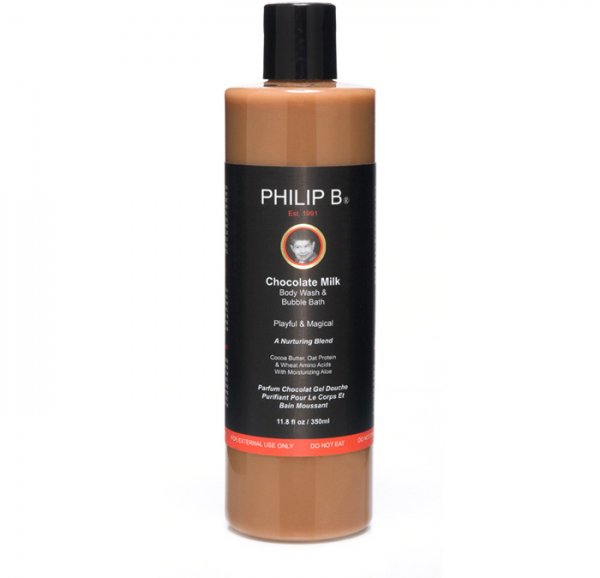 Described as a bottle of happiness, the Philip B Chocolate Milk Body Wash and Bubble Bath delivers luxurious, hydrating and velvety lather. The milk proteins, aloe, safflower seed oil and cocoa butter leave skin silky and glowing and it's nourished and conditioned by the wheat amino acids. It's paraben free and you'll love its luscious scent which comes from extracts of pure chocolate and vanilla.
philipb.com
---
4

Lie Back on the Couch – It's Time for Chocolate Therapy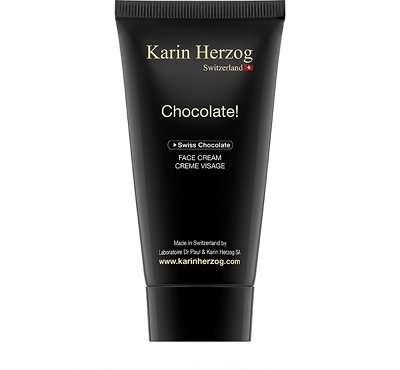 The Karin Herzog range is full of beautilicious chocolate products. The company's chocolate philosophy is on the basis that the antioxidants in cacao are twice the concentration found in red wine and three times the concentration of green tea. The luxurious Chocolate Face Cream contains pure Swiss chocolate, orange oil and avocado oil and is packed with vitamins, lipids and trace minerals to moisturize, soften and protect.
us.karinherzog.com
---
5

Use Chocolate for a Polished Look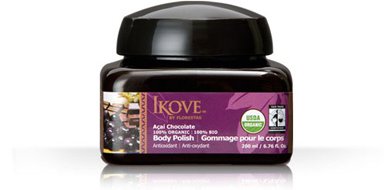 When you use a scrub you want it to gently buff away dead skin cells, remove impurities and nourish your skin. The Açai & Chocolate Body Polish from iKove combines two powerhouses to do exactly that. Based on organic, fair trade sugar for exfoliation, the antioxidants in the acai and cacao repair, restore and protect the skin while the Babacu oil moisturizes and conditions. It has companion products of a body butter and body moisturizing lotion.
ikove.ca
---
6

Chocolate on the Lips Doesn't Mean Pounds on the Hips

As I mentioned in the intro, the flavonol antioxidants in organic cocoa protect against the sun and other environmental damage. That makes chocolate an effective ingredient in lip balm. The SanRe Organic Skinfood Chocolate Lips Moisturizer replenishes nutrients, and protects lips from the elements. The balm is soft and smooth and thanks to the organic honey it also contains, you'll have moisturized and kissable lips.
sanreorganic.com
---
7

Yes You Can Eat Chocolate and Be Beautiful Too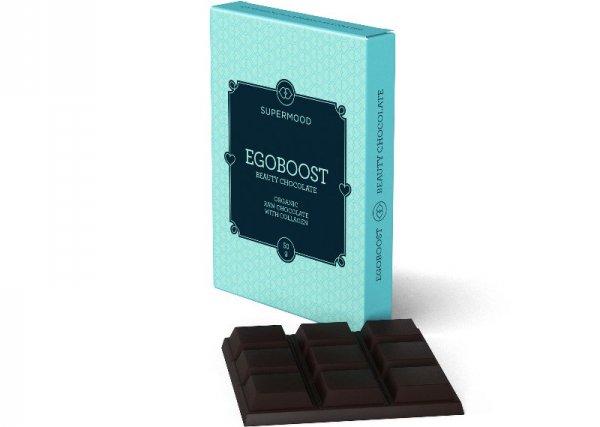 This has to be the best of the bunch if you really love chocolate. You can eat yourself pretty thanks to the Supermood EgoBoost Beauty Chocolate. This chocolate bar contains chaga mushroom extract which has one of the highest antioxidant concentrations of any foodstuff on Earth. The dark chocolate bar is said to boost collagen production and protect your skin from environmental damage. And did I mention it's delicious too.
eluxeexclusives.com
How are you now going to get your chocolate fix?
More
Comments
Popular
Recent