When it comes to saving money on all of your cosmetic needs, purchasing double duty beauty products makes your dollars twice their worth. Why spend your hard earned dough on a single product that does just one job, when you can get double duty beauty products that will solve two problems for the price of one? Times are tough, but your beauty budget doesn't have to go bankrupt. With these 7 double purpose cosmetics, you're guaranteed to get your money's worth.
---
1

Dr. Feelgood Face Balm by Benefit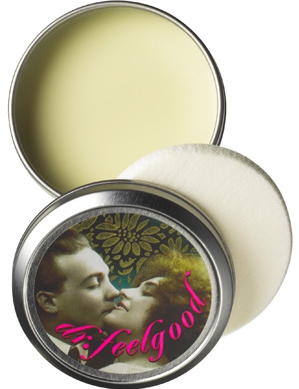 This silken facial balm goes on smooth and has some serious lasting power. And as far as double duty beauty products go, Dr. Feelgood by Benefit is a must-have in your cosmetic bag. Perfect for all skin tones and textures, Dr. Feelgood works as both a matte finish setting balm over makeup and as a light wear-alone product to make the tone of your skin fresh and smooth. If you're not entirely convinced, get yourself a miniature size version for a fraction of the cost. Both the .85 oz and .28 are available in-store and online at Sephora.com
---
2

Rosebud Salve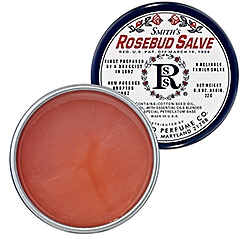 For the price, this miracle salve by the Rosebud Perfume Company is a total steal. I use Rosebud Salve to prevent dry lips in the winter and to blend eye makeup for an intense, smoky look. Rosebud Salve is also good for burns, scratches, skin imperfections or dry cuticles. If there's one multi-purpose cosmetic to keep stocked at all times, Rosebud Salve is it. Available at most pharmacies or beauty supply stores, Rosebud Salve can also be found at Sephora.com
---
3

All over Shimmer Duo in Kitten by Stila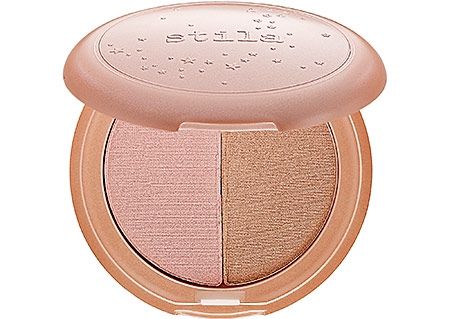 This convenient compact has a pair of subtle shimmer powders for the face and the body. A perfect fit for both warmer or cooler skin tones, this double duty shimmer can be used as a highlighter, an eyeshadow or a subtle sweep of blush. Providing a light yet lasting natural look, this All Over Shimmer Duo from Stila can be found both in-store and online at Ulta.com
---
4

Q-tips Precision Tips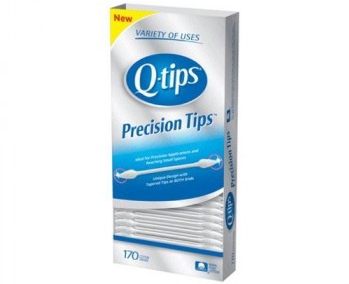 Who would have thought that Q-tips could play such a crucial role in my makeup routine? These cotton swabs with pointed tips allow expert makeup application, especially when it comes to eyeliner. If you smudge or over-apply, just dip a precision tip in a bit of water or eye makeup remover and like magic, the problem is solved. You can also use these handy tools to clean those pencil sharpeners when they get clogged or even apply lipgloss without getting your fingers glossed up. You can find Q-tip Precision Tips at the supermarket, your local pharmacy or purchase them online at Walgreens.com
---
5

Kabuki Brush by Eco Tools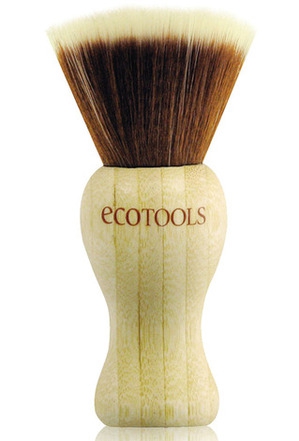 If there's one makeup brush best made to do double duty jobs, it's a kabuki brush. The super soft bristles allow for a subtle application of everything from coverup powder and blush to allover body shimmer. The result is a sheer finish that looks natural, which is unlikely with some brushes with stiffer bristles that will apply a concentrated amount of powder to one area rather than an even coverage. This bamboo finish kabuki brush from Eco Tools is friendly on your wallet and the environment. You can get one of your own in-store and online at Ulta.com
---
6

Benetint by Benefit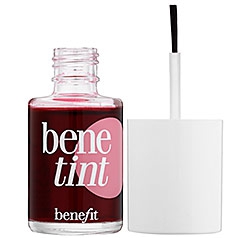 The Benefit brand has yet another two-for-one cosmetic wonder that works wonders on both the cheeks and the lips. The Benefit Benetint liquid, when applied to the cheeks, gives a subtle rosy glow, and when applied to the lips, it gives a light rose tinted pout. This liquid stain is both sweet and sexy and is a double duty product you can't do without. To order yourself a bottle of Benetint, visit Sephora.com
---
7

BB Tinted Treatment by Tarte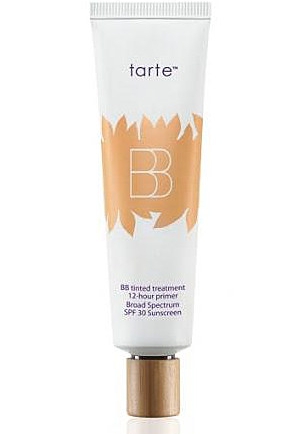 Last, but certainly not least, is the all-in-one BB Tinted Treatment by Tarte. This 30 SPF moisturizing primer is more than double duty. It's a makeup that protects the skin while providing perfect coverage. This light foundation with built-in primer is also an age-fighting cream that can help prevent sun damage and the appearance of fine lines. To start your own BB Tinted Treatment, visit Sephora.com or stop by a Sephora store near you.
Cosmetics can get mighty costly. But with these 7 multi-purpose makeup products and application tools, you can get the look you love without breaking your beauty budget. What double duty beauty products do you use to get a lovely look for less?
More
Comments
Popular
Recent