7 Beauty Tips According to Your Face Shape ...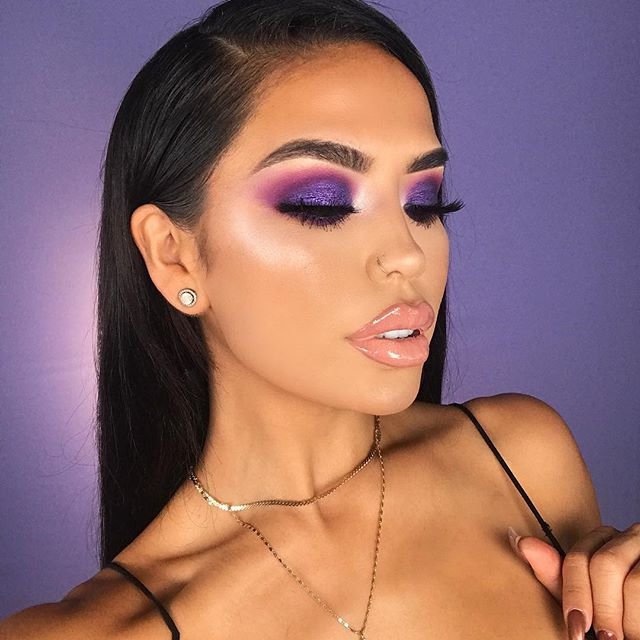 Have you ever thought about beauty tips according to face shape? We get tons of beauty advice from experts but we rarely get advice based on our face shape. Our face shape makes a big difference in how and where we apply our makeup so it's always important to keep face shape in mind when it comes to our beauty routine. Take a look at these 7 easy beauty tips according to face shape and see if you're applying your makeup in the most flattering way for your shape!
The first beauty tip by face shape focuses on blush. Obviously there are different strokes for different folks and when it comes to blush, all face shapes should start application on the apples of their cheeks. For oval faces, leave the blush on the apples of cheeks for a natural look while girls with long faces should sweep it out towards your ears. Square faces should sweep blush from the apples of cheeks towards the temples for a lift and round faces should blend blush forward without getting too close to the nose.
The next makeup tip by face shape takes a look at which brow shapes look good with specific face shapes. Our eyebrows frame our faces and having the wrong eyebrow shape can make a huge difference in our appearance! Square faces can pull off big and bold brows while long faces look great with flat and straight brows. Round faces look good with sculpted, arched brows which open up the face and heart shaped faces look best with arched brows.
Did you think there would be a makeup tip by face shape for lips too?! You wouldn't think lip products would make a huge difference between face shapes but it can! Round faces can benefit from bold lip colors like reds or pinks while heart-shaped faces look lovely with a darker lip color on their bottom lip which evens out the face. Long faces look best in natural colors so keep lips sheer and square faces look good in soft colors like a pale pink which draws attention to the lower part of the face.
Tips on applying makeup by face shape also include strategically applying highlighter on your face. Highlighters are a subtle and easy way to bring light to certain areas of the face and help shape it. Heart-shaped faces should accentuate the sides of the mouth and round faces look good highlighting the chin area. Oblong faces look good with the temple and sides of mouth highlighted while ladies with square faces look lovely with highlighter applied to the temples.
Face shape beauty tips focus a lot on drawing attention to certain areas. When you're applying makeup, keep these areas in mind so you know exactly what features to highlight and show off! Round faced ladies should emphasize their great eyes with a good arched brow to elongate the face. Heart-shaped faces should also concentrate on eyes by creating a dramatic look. Oval-shaped and square-faced gals have pretty symmetrical features however square faces look pretty with blush to draw attention the center of the face.
As with all makeup tips and especially beauty tips according to face shape there are places that you definitely want to draw attention away from. For long faces, avoid applying blush along the cheekbone to avoid creating an angled effect. For round faces, avoid accentuating round cheeks by creating a chiseled look with blush and sweeping color towards the ears. Square faces should also avoid creating angles and rocking a rounded arch in brows and soft colors on the face. Oval-shaped faces look their best when makeup is balanced along with their features so keep things simple rather than focusing on one area.
There are lots of face shape beauty tips but you've gotta do what works for you. There are so many more face shapes than the four mentioned above and they all deserve and have their own advantages. The preceding tips are only guidelines and even then, they might not work for your own totally unique face shape. Makeup was meant to be experimented with so try out different looks until you find one that works for you and you're happy with!
Do you follow beauty tips according to face shape? I rarely thought about how makeup can complement or change certain features of our face but it can certainly make a difference in how we look! Remember that even if you have asymmetrical features or your face doesn't fit any of the typical face shapes, it's totally okay! It's not common that we perfectly fit into a category so just do what makes you look and feel your best!
Top Image Source: katelindsey.co.uk
{{#comments_count}} Show Commnents ({{comments_count}}) {{/comments_count}}