7 Beauty Tips Using Apple Cider Vinegar ...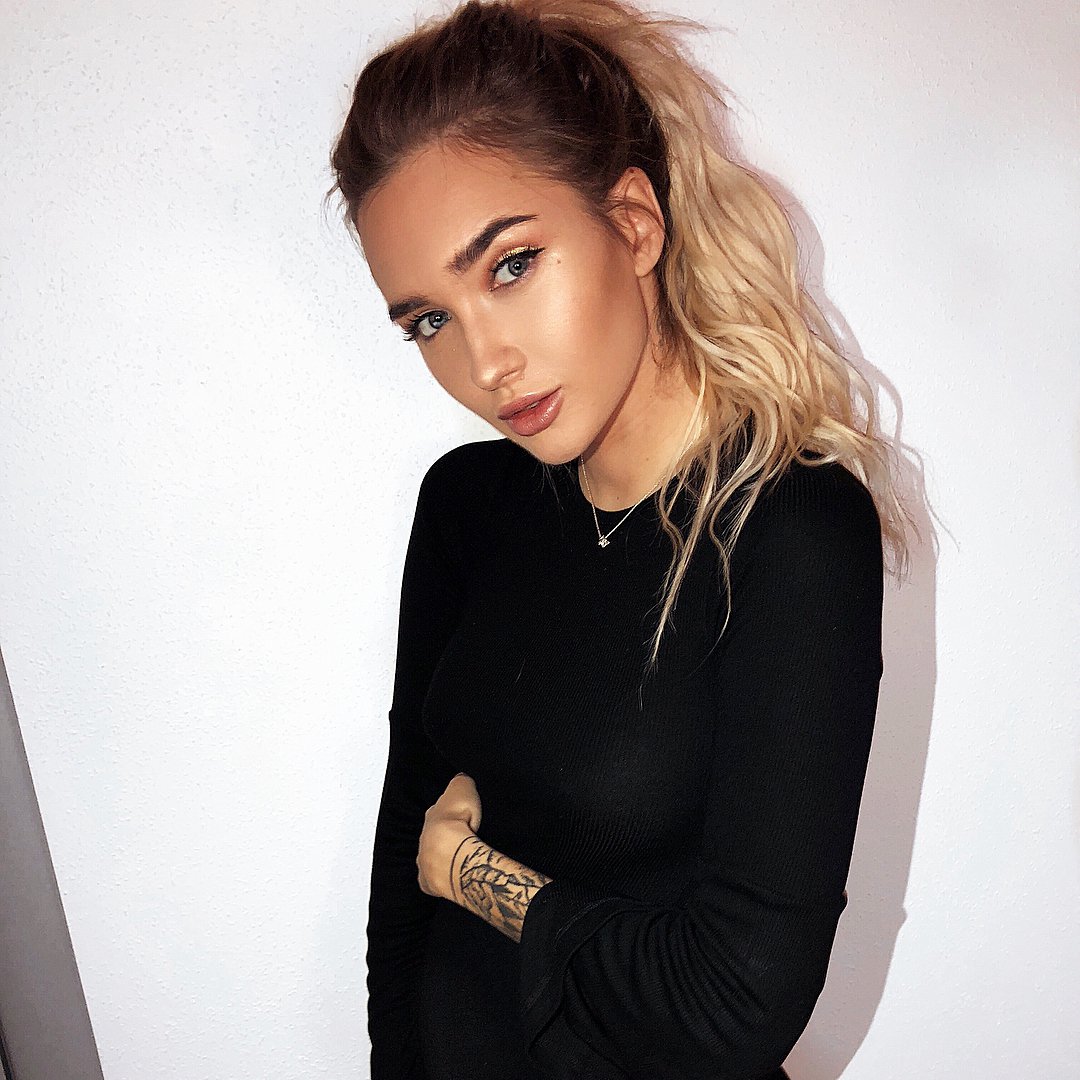 Apple cider vinegar boast tons of benefits, from curing hiccups to soothing a sore throat, it's no wonder that there are also tons of beauty tips using apple cider vinegar too. Here are just a few things that apple cider vinegar does: promotes blood circulation, works as an antiseptic and regulates pH. After researching and trying several of these uses, I found that these 7 beauty tips using apple cider vinegar work great for me. The uses for this stuff are endless so read on and try some for yourself.
I have been using ACV (apple cider vinegar) as a hair rinse for about 3 years now and my curls LOVE it! The vinegar acts as a clarifying agent by removing any product and sebum build-up from the scalp and hair without stripping out the natural oils, which leaves the hair clean yet shiny. It also works as a great detangler. The best way to use this method is to mix 1 part ACV with 3 parts water and 3 drops of rosemary essential oil (promotes hair growth) in a color applicator bottle, shake well, apply to the scalp and hair massaging gently into scalp, rinse then follow with your favorite conditioner. Your hair will feel squeaky clean, moisturized and look shiny. This is also great for those that suffer from dandruff. It's so versatile! This is one of my favorite beauty tips using apple cider vinegar.
To make that manicure last just a little longer use a little apple cider vinegar. Dip your nails in the vinegar for about 1 minute, allow them to dry, then follow your normal manicure steps. I would suggest doing this step after applying your cuticle cream/oil and before buffing/smoothing your nails. The vinegar removes the natural oils from the nail's surface allowing the polish to adhere to your nails better. This method yields about 1-2 days longer of polished, un-chipped tips.
Because of its pH balancing qualities, apple cider vinegar makes a great facial toner. Dilute about 2 tablespoons of ACV with 2 cups of water and apply a small amount of the mixture to your face with a cotton pad or spray it on and allow it to air dry before applying your moisturizer to seal in moisture. Save the rest of the mixture for later uses to maintain pH balanced and moisturized skin daily.
If you are looking for a quick, inexpensive and natural acne spot treatment, make a paste using ACV, honey and wheat flour. Apply the mixture to the inflamed area, leave it on overnight and rinse it off in the morning. This paste will help to speed up the healing process as well as reduce redness and swelling, due to the apple cider vinegars anti-inflammatory and antiseptic properties.
Adding 1-2 capfuls of ACV to your bath will remove toxins from your body while leaving your skin soft, toned and pH balanced. This would work great with a few drops of lavender essential oil for a soothing, relaxing, detoxifying soak.
Due to its antiseptic properties, ACV makes a great mouthwash. Dilute ACV with water and swish it around to break down plaque and bacteria that cause bad breath. ACV will also remove stains from teeth by diluting with water and rubbing it directly to the teeth followed by a water rinse.
Although there are great ways to use ACV topically the best benefits come from drinking it. Adding 1-2 tablespoons to 6oz of water and drinking this 2-3 times a day can help to speed up metabolism, break down fat, fight fatigue, soothe heartburn, and maintain alkaline pH which increases energy levels and lowers risks of infections.
I absolutely adore apple cider vinegar! From eating it on my salads to cleaning my hair with it, this is a big staple in my pantry. It's important to choose the right ACV so be sure that you look for raw organic ACV that has the 'mother' of the vinegar. The 'mother' is made up of strand-like enzymes of connected protein molecules with living nutrients and bacteria. My favorite brand is Braggs Apple Cider Vinegar. Be sure to dilute ACV before applying it to your skin or drinking. It is very acidic and can damage the tooth enamel and the tissues of your throat, mouth or skin. So will you be adding apple cider vinegar to your beauty arsenal?
{{#comments_count}} Show Commnents ({{comments_count}}) {{/comments_count}}