If you want to get some beauty inspiration for makeup looks, take a peek at some of the best beauty icons out there today! There are so many stylish and gorgeous celebs that offer some fabulous inspiration for us to do our makeup. Even if you don't particularly like a celebrity, you can still appreciate their makeup artist's hard work, right?! Check out my picks of some of the best beauty icons to get inspired by!
---
1

Jennifer Lopez
One of the best beauty icons of the past decade is the multi-talented Jennifer Lopez. Although she's been in the industry for much longer, she's really had her time to shine in more recent years. Whether you prefer her in more natural looks or high fashion looks, she really knows how to accentuate her gorgeous facial features! She always has a perfectly made-up face without looking over-the-top.
---
2

Kim Kardashian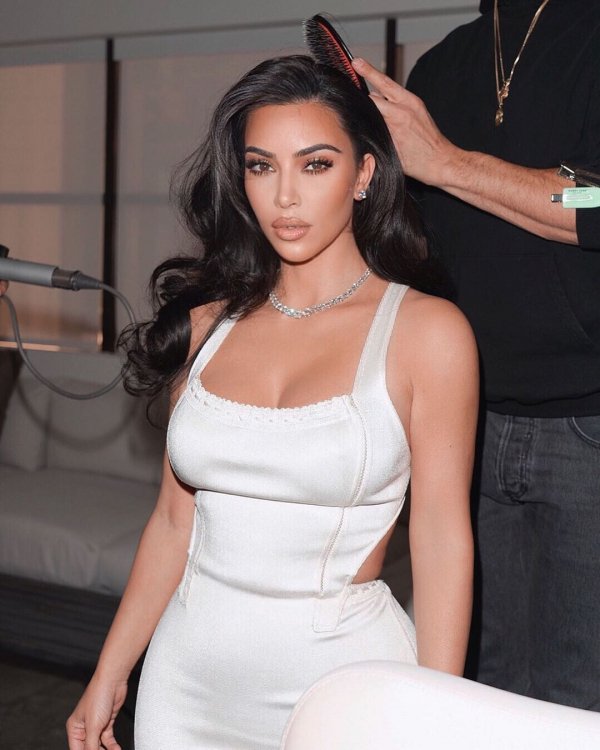 Love or hate her, Kim is a beauty inspiration to many women around the world! Just search her name on YouTube and you'll find tons of makeup tutorials inspired by hot mama Kim. Whether you love her trademark smoky eyes, flawlessly contoured face or mile-long lashes, she really can't go wrong when it comes to makeup! Channel your inner glamour goddess and rock a Kim Kardashian-inspired makeup look to your next GNO or hot date!
---
3

Beyoncé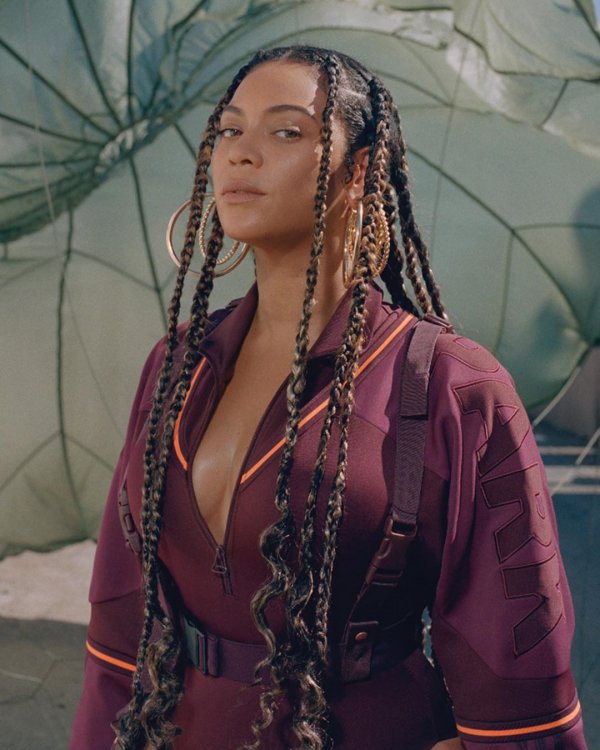 Mrs. Carter is another multi-talented beauty icon that has rocked all sorts of looks, from the super daring to the deliciously demure. Beyoncé's got amazing facial features so it would be hard not to make her look drop dead gorgeous! Bring out your version of Sasha Fierce and try out her boldly lined eyes a la "Why don't you love me?" or go mad for mod like she did in "Countdown."
---
4

Miranda Kerr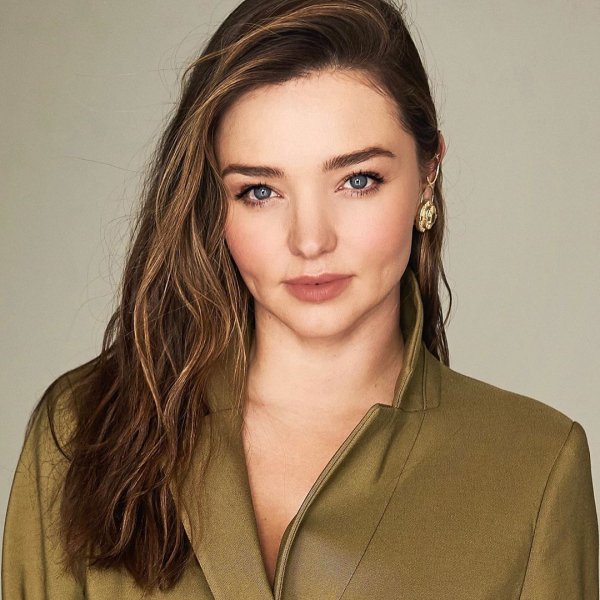 Whether she's wearing minimal makeup running around with her family or she's in full-on model mode, Miranda always manages to look fresh, youthful and striking. Maybe it's her organic skin care line that helps her pull off a variety of looks or just good old genetics. Either way, she rocks the heck outta the no-makeup makeup look! The next time you do your makeup, try going for a more natural look to accentuate your features. Although natural makeup is nothing new, it's always on trend!
---
5

Jamie Chung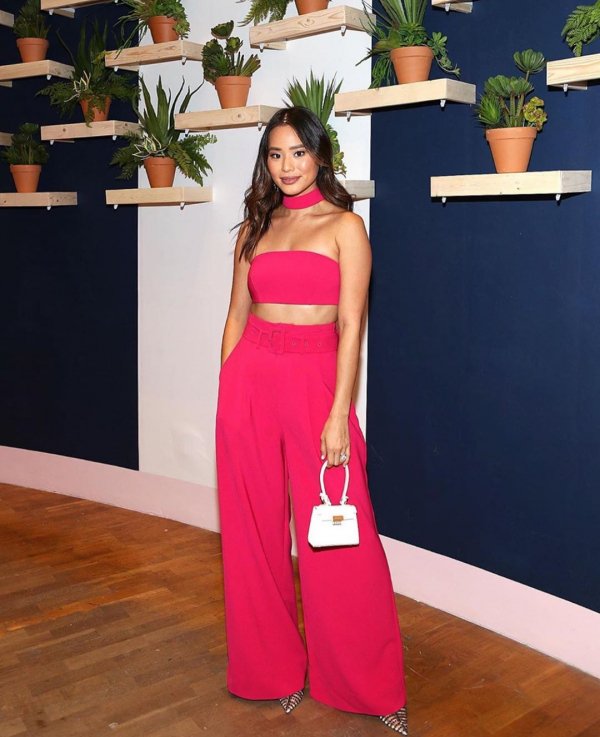 Jamie Chung is a beauty inspiration of mine because we have somewhat similarly shaped eyes and she wears looks that I thought I couldn't pull off! Jamie flawlessly executes the minimal eye makeup with bright lips look that I thought I could never wear. In some photos it appears that Jamie has monolids, but not so much in others, so it's hard to tell. Whether you have monolids or not, Jamie is a prime example of making smaller eyes really stand out without having to use tons of eyeliner and eye shadow!
---
6

Halle Berry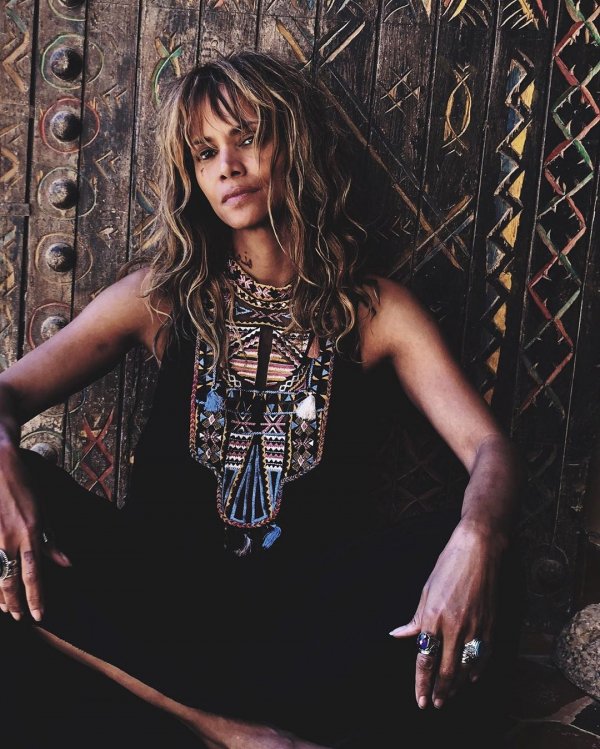 Talk about a timeless beauty inspiration! Halle Berry's name has been dropped in tons of hip hop songs throughout the years and she continues to be a bodacious babe at the age of 46! Halle is typically seen wearing makeup looks that subtly flatter her features rather than wearing extreme or trendy makeup. Use her classic look as a guide the next time you want to wear simple yet flattering makeup!
7

Katy Perry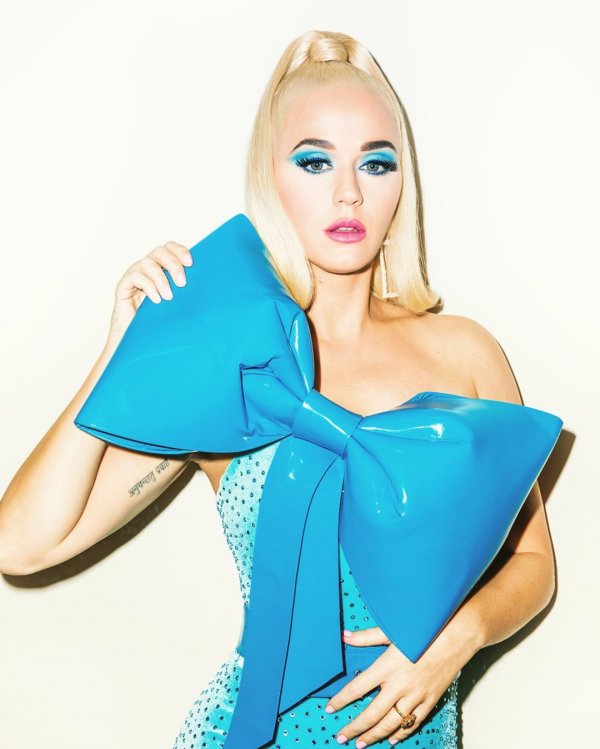 Katy Perry certainly isn't afraid to take risks when it comes to fashion. While her hair and costumes are pretty wild, her makeup on the other hand, is typically on the tamer side. She's usually be seen with luscious lashes and bold lips. If you want to wear a sweet and sassy look that's guaranteed to turn heads, use Katy as your beauty inspiration! Line your eyes with black liner, wear some falsies and wear your favorite red or hot pink lipstick!
---
8

Rita Ora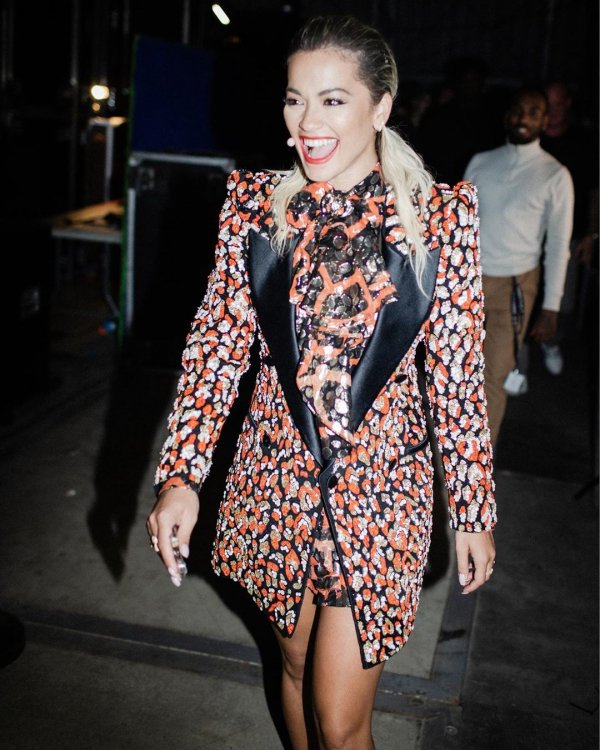 Rita Ora might be best known for her music, but I just love her trademark red lips and bold brows! You can also catch her wearing some pretty flashy eye shadow colors on occasion, but normally her lips and brows take center stage. If you regularly wear eye shadow, why not try wearing understated eyes with just some mascara, strong brows and pairing it with eye-catching red lips?! This look will still show off your eyes but in a more understated way.
---
9

Nicki Minaj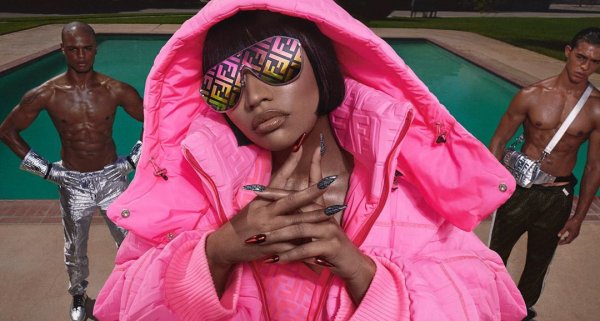 I know what you're thinking! Nicki Minaj wears some pretty crazy makeup sometimes, but that doesn't mean she's not a beauty icon! I love that Nicki isn't afraid to take risks with her makeup, hair or wardrobe. We can easily incorporate parts of Nicki's trademark looks into our everyday look without looking too over-the-top. Recreate either her candy-colored eye makeup, mile-long lashes or bubblegum pink lips and keep the rest of your face neutral for a bold yet beautiful look.
---
10

Shay Mitchell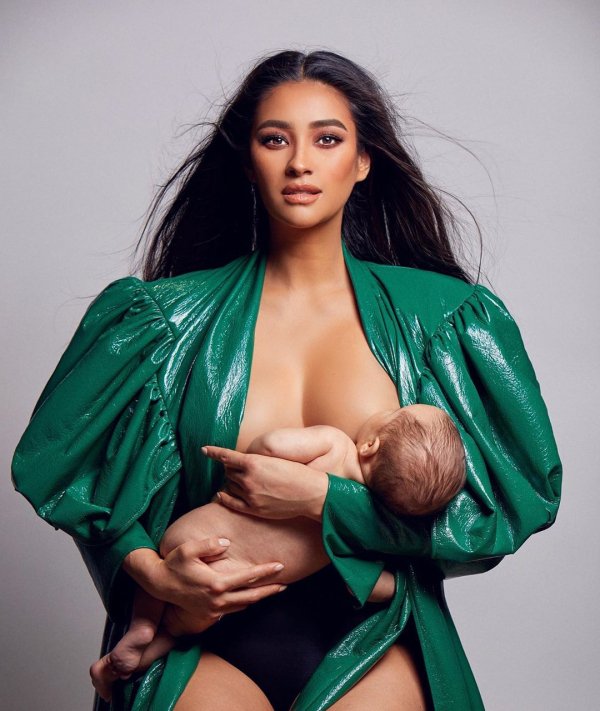 Actress Shay Mitchell is kind of a makeup chameleon! You can spot her wearing everything from a diffused cat eye with nude lipstick to kohl-rimmed eyes and ruby red lips. Some people with almond-shaped eyes might find it difficult to wear different eye looks, but Shay proves that that's not the case! She can wear tons of different colors and finishes and they all look flawless. Take a cue from Shay and don't be afraid to branch out and try something new when you're experimenting with makeup!
---
11

Pink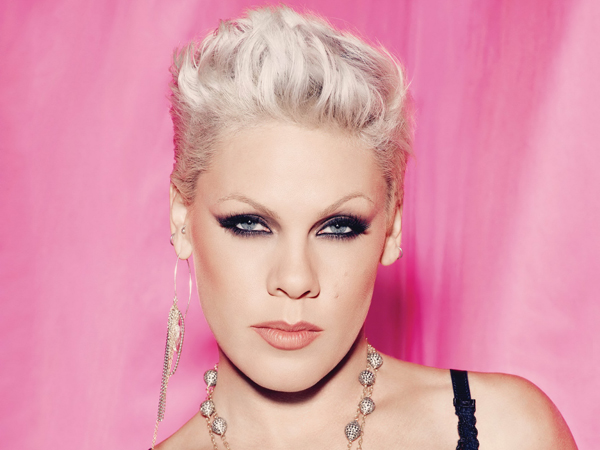 Pink is another superstar who is a fashion and beauty inspiration to many. Last year, she became a Covergirl model and I loved all the super cool and edgy makeup looks in her ads! Even if you're not a pop-rock star, you can definitely emulate her edgy eyes by wearing boldly lined eyes with bright eye shadows or double winged liner and lots of mascara with a pop of color on the lips! Check out her Covergirl ads for beauty inspo!
I hope you got some beauty inspiration from these makeup mavens! As much as I love coming up with my own makeup looks, it's always fun to get inspiration from celebs. If you're stuck in a makeup rut, there are always tons of celebrities to give you some ideas to freshen up your look. Where do you find beauty inspiration? Who do you consider to be a beauty icon in your book?
---
Comments
Popular
Related
Recent