I used to think that facial serums were just another skin care product and didn't pay much attention to them. Years later I realized that serums are sensational! They're highly concentrated with active ingredients that can help decrease the signs of aging, brighten skin and help decrease dark spots, just to name a few. So don't miss out on the amazing benefits of serum any longer and pick up one of these top-rated serums today.
Table of contents:
1

John Masters Organics: Vitamin C anti-Aging Face Serum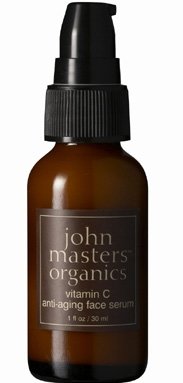 This brand name is synonymous with organic skin care and their Vitamin C Anti-Aging Face Serum is not to be missed. Vitamin C is a common ingredient in serums as it helps to prevent premature aging and reduce the appearance of wrinkles. This serum also contains sea algae extract, acerola and plant phospholipids to nourish, soothe and replenish skin.
Price: $30.00 at johnmasters.com
2

Kate Somerville Quench Hydrating Face Serum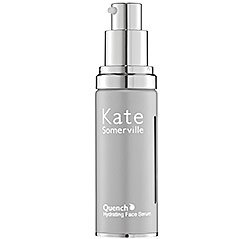 If your skin is in need of some serious moisture and pampering, Kate Somerville's Quench Hydrating Face Serum will be your best bet.This serum contains HSC complex, which is known for helping skin retain moisture, regenerate tissue and protect skin from photo-aging.
Price: $65.00 at sephora.com
3

Origins Plantscription anti-Aging Serum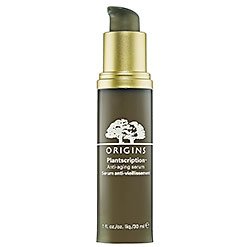 Origins' Plantscription Anti-Aging Serum delivers powerful anti-aging ingredients where existing lines and wrinkles are said to decrease in as little as four weeks. That's pretty impressive, considering it's an OTC item that doesn't contain any parabens, sulfates or phthalates. You can also use this serum to prevent any new signs of aging and breathe new life into skin!
Price: $55.00 at sephora.com
4

Dr. Andrew Weil for Origins Mega-Mushroom Skin Relief Advanced Face Serum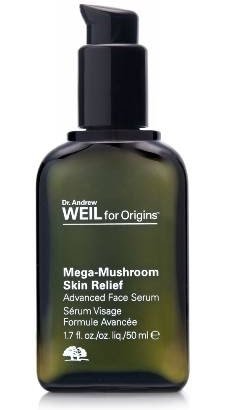 Sensitive skin needs gentle but effective help in defending skin to prevent lines and wrinkles. Origins collaborated with famed holistic health expert Dr. Andrew Weil to create a line of anti-aging skin care products which cater to combo skin, dry skin, sensitive skin or skin that experiences redness. This serum helps makes skin more resilient, youthful and calm without irritation.
Price: $70.00-$118.00 at origins.com
5

Clinique Even Better Clinical Dark Spot Corrector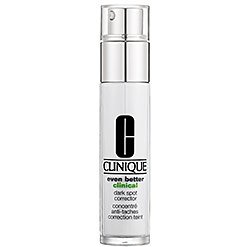 If you have dark spots, acne scars, age spots or other discoloration on your face, Clinique's Even Better Clinical Dark Spot Corrector is said to deliver prescription-strength results in as little as four weeks! This serum is safe for all skin types and can help even out your skin tone and reduce discoloration without irritating even sensitive skin.
Price: $49.50 at sephora.com
6

Glow by Dr. Brandt Overnight Resurfacing Serum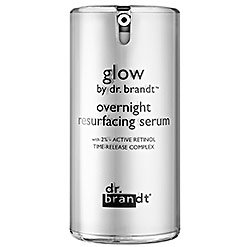 Renew your skin while you sleep. Dr. Brandt's Overnight Resurfacing Serum contains 2% Retinol Complex for short and long term resurfacing and rejuvenation. You can expect an improved skin tone, decreased lines and pores as well as a bright, healthy complexion, all done overnight.
Price: $85.00 at sephora.com
7

Ole Henriksen Truth Serum Collagen Booster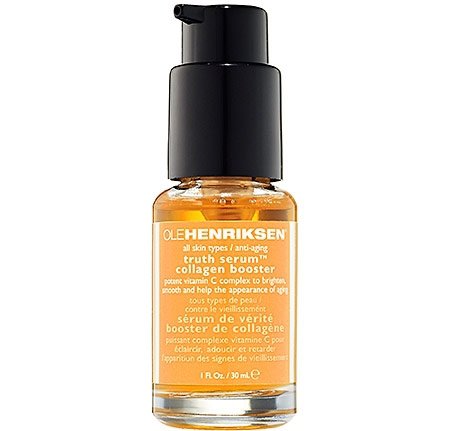 Boost collagen production, brighten your complexion and minimize fine lines all in one simple step with the Truth Serum Collagen Booster. This serum contains a vitamin C-based "5-C" complex that gives you smoother, suppler and more radiant skin.
Price: $48.00 at sephora.com
8

Olay Regenerist Advanced anti-Aging Regenerating Serum Moisturizer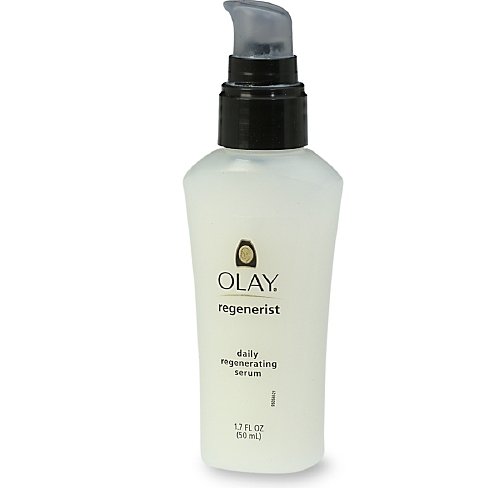 Thought serums were only available at big name beauty stores? Olay's serum moisturizer gives high end skin care products a run for their money with a silky, amino-peptide based serum that repairs, restores, hydrates and smooths skin. Choose from three formulas: enhancing lotion, perfecting cream and daily regenerating serum.
Price: $15.99 at drugstore.com
9

Estee Lauder Advanced Night Repair Synchronized Recovery Complex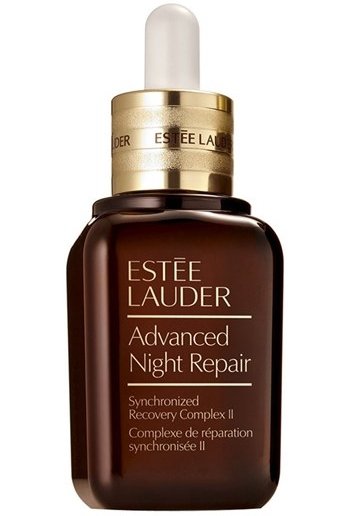 Estee Lauder devotees know that one of the brand's best kept secrets is the Advanced Night Repair serum. Rejuvenate and refresh your skin while you rest and wake up to a smoother, softer and more youthful looking skin. Tested and proven to decrease lines, this supercharged formula is suitable for all ethnicities!
Price: $62.00-$92.00 at shop.nordstrom.com
10

Chanel Hydramax + Active Sérum Active Moisture Boost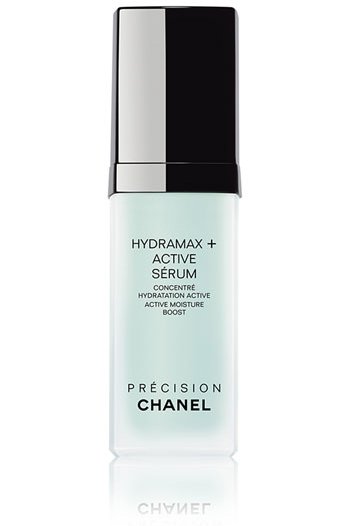 Give dry skin a boost with Chanel's Hydramax + Active Sérum Active Moisture Boost. Enriched with Aquaperfyl Complex, this quick-absorbing serum moisturizes, soothes and refreshes skin, and works even better worn under a moisturizer for a silky smooth face.
Price: $82.00 at neimanmarcus.com
11

Lancome Advanced Genifique Youth Activating Concentrate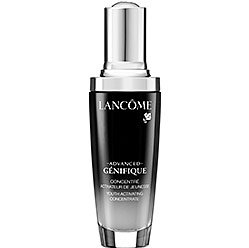 Lancome's Genifique Youth Activating Serum claims that it is a serum so powerful that it creates softer, more radiant skin that you can see and feel. Lancome also states that their powerful complex acts on 10 key signs of youth so your skin is renewed and refreshed with each application.
Price: $102.00 at sephora.com
12

SK-II Facial Treatment Essence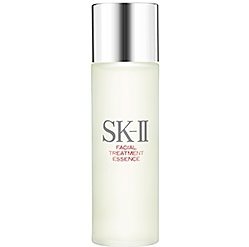 Balance your skin and see a more radiant and renewed complexion with SK-II's Facial Treatment Essence. Vitamins, amino acids, minerals and organic acids balance and clarify skin while the brand's trademark Miracle Water renews and hydrates for healthy, supple skin.
Price: $100.00-$195.00 at sephora.com
13

Philosophy Time in a Bottle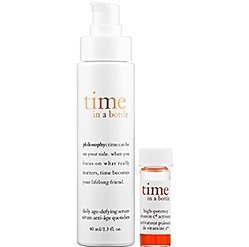 If you could save time in a bottle, it would work something like Philosophy's powerful anti-aging serum. You've got your high potency vitamin C8 activator, which you combine with the serum to reduce signs of aging, support skin health and promote your skin's natural renewal process.
Price: $74.00 at sephora.com
14

Caudalie Vinoperfect Radiance Serum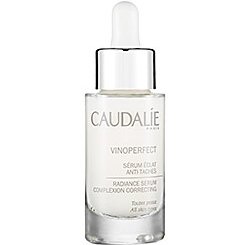 This oil-free super concentrated serum reduces the appearance of dark spots, increases radiance and helps even out the skin tone for clear, glowing skin. Acne scars, scars and blemishes will noticeably lighten and your skin will brighten. Perfect for all skin types, this is a must-try for anyone looking to even out and improve their skin tone.
Price: $79.00 at sephora.com
15

Murad Advanced Active Radiance Serum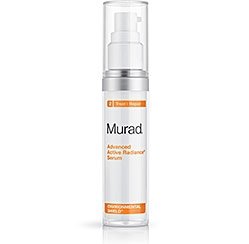 Stressed-out skin needs this fast-acting serum ASAP! If your skin has been exposed to environmental stressors and needs help preventing further damage as well as boosting radiance, promoting natural collagen production and hydrating skin, run to the nearest Sephora to get your own bottle!
Price: $89.00 at sephora.com
Choosing just one serum can be hard, but it's a good dilemma to have so many great products to choose from! If you're not so thrilled with your current skin care products, try using a serum underneath as it can make a big difference! Do you use a serum? Which one do you recommend?
Please rate this article