It can be such a huge task to find the best foundations out there, and I spent years searching before I found my perfect match. A good foundation should offer coverage, protection and help to youthen your skin at the same time, not make you look older. The best foundations out there, will do this, plus more. Check out our list of the best that we think are pretty awesome, and be sure to share if you have one too!
---
1

Tarte Amazonian Clay 12-Hour Full Cover Foundation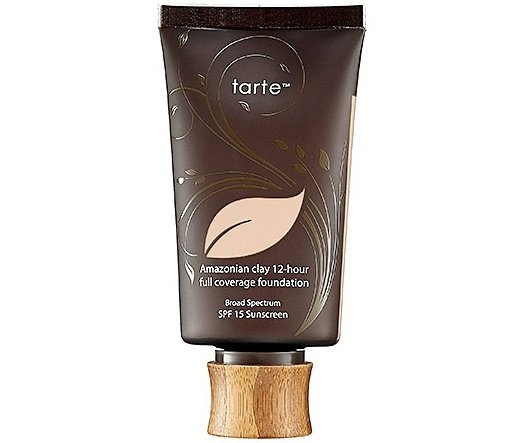 Tarte's 12 Hour Full Cover Foundation is formulated with clay and especially designed to adjust to your skin's needs whether you have dry, oily or combination skin. It offers 12 hour coverage, SPF of 15, and is free of sulfates, and synthetic fragrances of any kind.
Price: $38 at sephora.com
Bloop
is notoriously bad. Opt for Tarte's BB. Great cove...
---
2

Estée Lauder Double Wear Light Stay-in-Place Makeup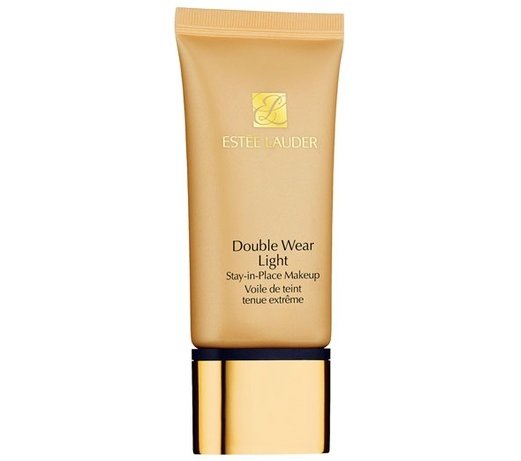 This light, weightless foundations offers coverage that lasts all day and is is an industry favorite among many. Having worked at Estee Lauder, I can back up these claims with my experience with this product. It offer 15 hour coverage and it isn't cakey, greasy, plus it won't dry your skin out either. It helps control oil output and is fragrance free.
Price: $36 at macys.com
---
3

Lancôme Teint Idole Ultra 24 Hour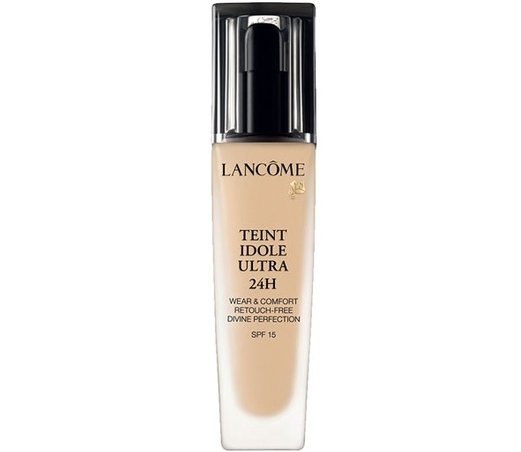 This lightweight, oil-free formula spent eight years in the making and is one of the most highly rated products on the market today in the world of foundation. Lancôme's Teint Idole has a revolutionary, silky formula that makes your skin soft and create a creamy, dreamy look to the skin. As a huge Lancome fan myself, I don't think there's a product this brand makes that isn't a dream, for that matter!
Price: $45 at sephora.com
---
4

Clinique Acne Solutions Liquid Makeup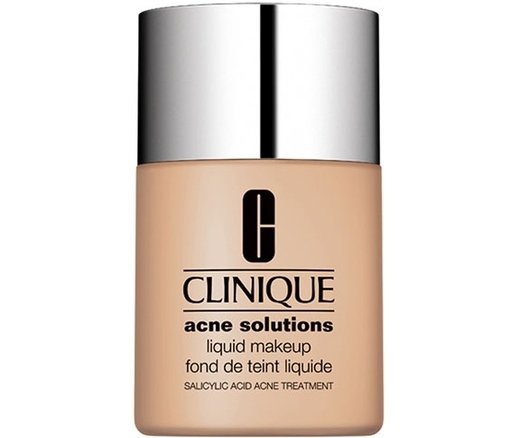 Clinque's Acne Solutions Liquid Makeup is a favorite among many who have chronic acne. It is best suited for blemish prone skin, just as it suggests, and not for women with dry skin, or don't have acne. It is naturally medicated to fight and prevent breakouts while providing light, natural coverage, yet it won't irritate the skin, so not to worry. It is oil-free as well.
Price: $27 at shop.nordstrom.com
---
5

Giorgio Armani Luminous Silk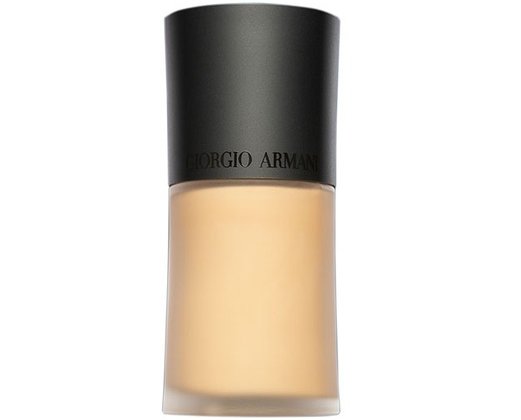 With this luxurious name, this fabulous foundation does not disappoint in results or appeal. Luminous Silk Foundation by Armani is an industry bestseller and a favorite among many users for its sheer, weightless coverage. It is suitable for every skin type out there, and is oil-free. It features a special and exclusive technology, unique to the Armani line. It was also rated the Best Liquid Foundation in 2009 by InStyle Magazine.
Price: $60 at shop.nordstrom.com
---
6

BareMinerals Original Foundation Broad Spectrum SPF 15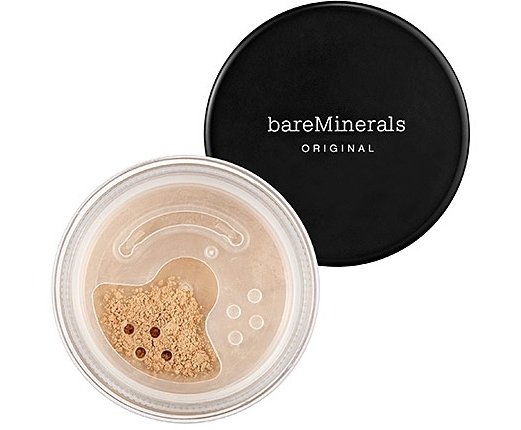 As a huge bareMinerals fan, this simple, yet effective, foundation, is one of my favorites. It isn't just mine either. It is one of the only powder formulas to make our list of the best foundations out there. It is mineral-based for a more natural, beneficial application to the skin. It offers flawless results, goes on easy and fast, doesn't flake off, and doesn't need reapplying later in the day. It contains no synthetic dyes or fragrances.
Price: $27 at shop.nordstrom.com
---
7

Urban Decay Naked Skin Weightless Ultra Definition Liquid Makeup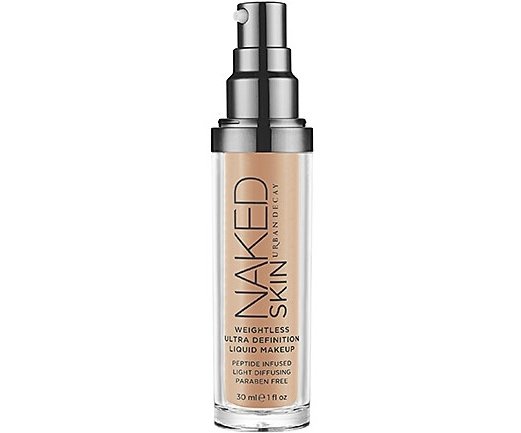 Urban Decay is a fantastic line of cosmetic products of all kinds, and this matte finish foundation is an industry favorite. Urban Decay's Naked Liquid Makeup has a weightless feel, no synthetics, and is formulated with special light-diffusing spheres for the perfect coverage. It helps create a natural look that also looks sophisticated and professionally done.
Price: $39 at sephora.com
---
8

Bobbi Brown Skin Foundation Broad Spectrum SPF 15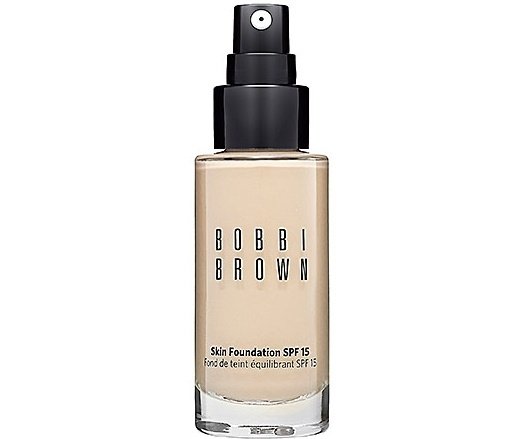 Bobbi Brown's Skin Foundation Broad Spectrum SPF15 is best known for its light and natural feel, while still providing perfect coverage. It helps reduce the appearance of deep pores, fines lines and shininess, along with providing UV protection and hydrating technology.
Price: $47 at shop.nordstrom.com
---
9

Chanel Vitalumiere Aqua Ultra-Light Skin Perfecting Makeup SPF 15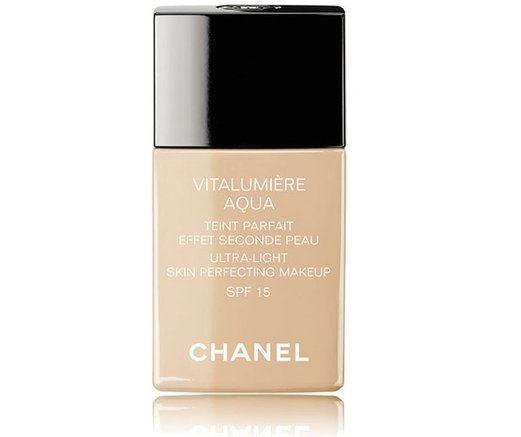 Chanel's best-selling foundation is a hybrid foundation of powder and liquid. It is said to be 'light as water", and offers the perfect fresh, naturally glowing complexion. It is oil-free and dermatologist-tested.
Price: $45 at shop.nordstrom.com
---
10

Dior DiorSkin Airflash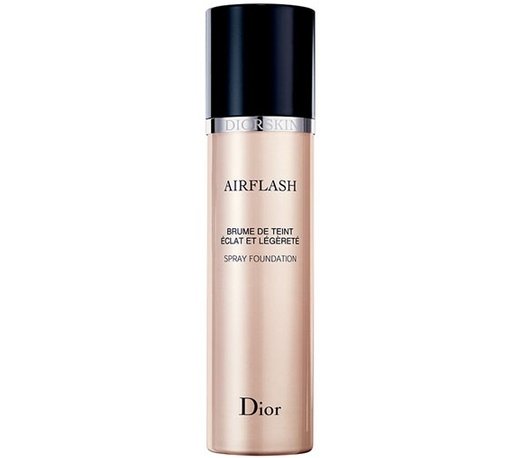 Dior might as well have a cult following the line, especially due to this amazing foundation. DiorSkin's unique spray is inspired by the airbrush effect given to skin through makeup airbrushing. It is a mist-on foundation that may sound a bit strange, but offers the perfect application and flawless results. It features a unique micro-diffusion system and contains Mother of pearl pigments to give your skin the prettiest finish, and quality ingredients.
Price: $62 at shop.nordstrom.com
---
11

Physician's Formula BB Cream, BB Powder and Concealer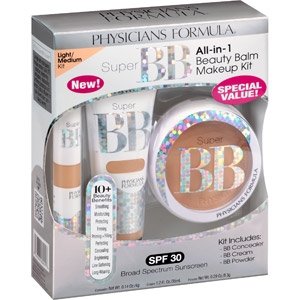 This is my personal favorite makeup choice of all. I use it daily and have never been so happy with a foundation in my life for the price. A BB cream helps cover, moisturize and protect the skin, while also helping to mask any skin flaws you have. It doesn't cake, crease, or look worn at the end of the day. It gives your face a youthful shine, and is one of the only ones that doesn't break my skin out, or dry it out. Use the cream and powder for the best effect. This mineral complex contains special antioxidants that nourish and heal the skin, while also preventing sun damage with SPF. It is also very cost effective, and it lasts a long time.
Price: $19.96 at walmart.com
What's your go-to foundation? Feel free to share it with us and tell us why you love it and where we can get it!
More
---
Comments
Popular
Recent