We typically don't give hand creams much thought, but they're actually an important part of a woman's beauty routine. No matter how low maintenance a woman's routine is, we all want soft, touchable hands. With that in mind, I compiled a list of some of the best hand creams available right now. If you have super dry skin or your hands aren't dealing with the colder weather very well, I think you'll be pleased with any of these highly rated hand creams below!
Table of contents:
1

Philosophy Hands of Hope Hand and Cuticle Cream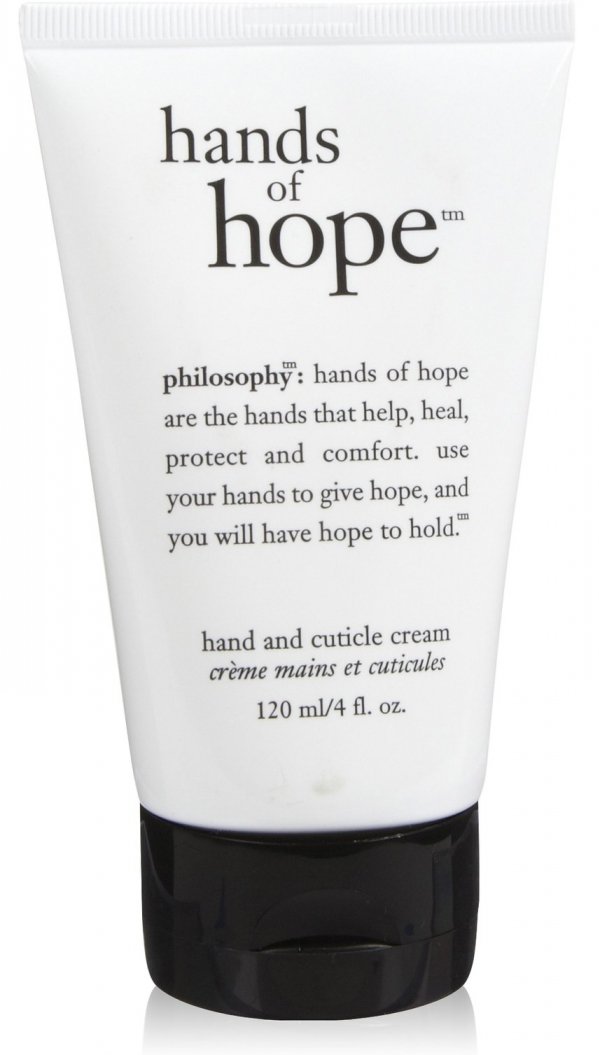 Give your dry hands some hope with Philosophy's Hand and Cuticle Cream. Designed to provide long-lasting moisture to your hands and cuticles, this rich hand cream won't leave your hands feeling sticky or greasy. It absorbs easily and helps hands and nails retain moisture so you can look forward to softer, smoother hands with each use.
Price: $20.00 from ulta.com
2

Neutrogena Norwegian Formula Hand Cream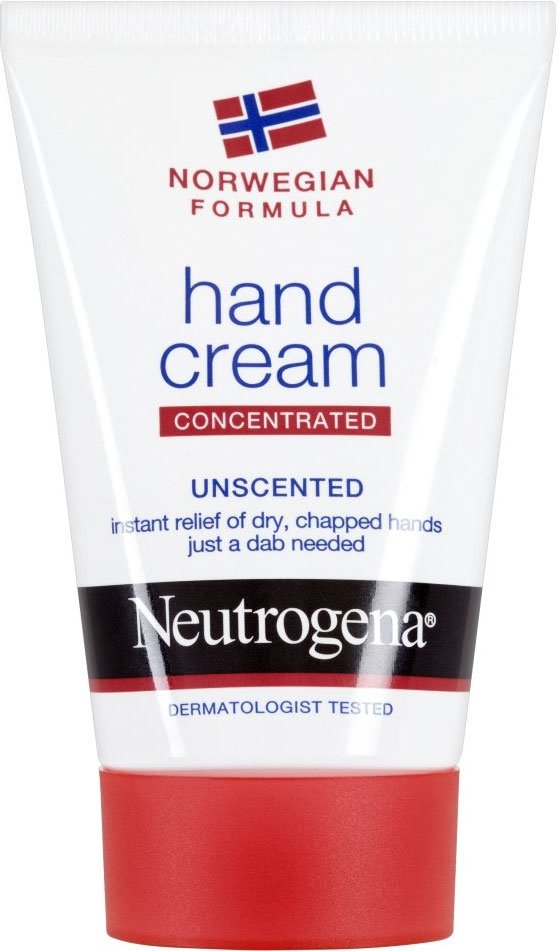 Neutrogena's Norwegian Formula Hand Cream has been a bestseller for many years and it's not hard to see why. It's thick, concentrated and helps heal even the driest chapped hands. Dry hands will notice a difference in just one application and the cream will continue to heal rough, dry skin. Available in original and fragrance-free.
Price: $4.99 from ulta.com
3

AHAVA Mineral Hand Cream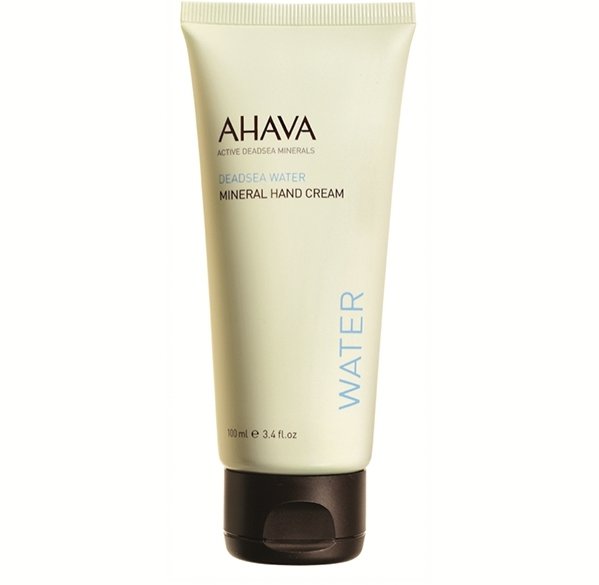 AHAVA's mineral-rich hand cream helps those with chronically dry hands draw in moisture and seal it in. No need to worry about hands feeling greasy, either. This hand cream absorbs easily and leaves your hands and cuticles feeling soft as silk. This long-lasting formula is ideal for use in colder climates.
Price: $21.00 from ahavaus.com
4

Eucerin Intensive Repair Extra-Enriched Hand Creme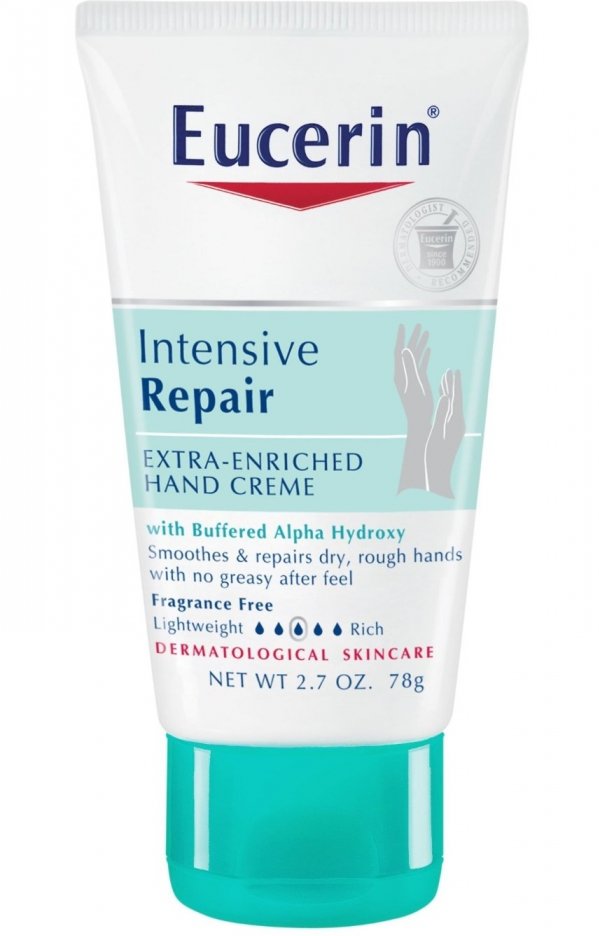 Repair and rejuvenate dry, rough skin with Eucerin's Intensive Repair Extra-Enriched Hand Creme. This hand cream is a little different from your typical lotion as it contains buffered alpha hydroxy acid, so it exfoliates hands while providing deep, lasting moisture and protection. Non-greasy and fast-absorbing, you'll see a difference in rough, cracked hands after one use.
Price: $4.79 from drugstore.com
5

Aveeno Intense Relief Hand Cream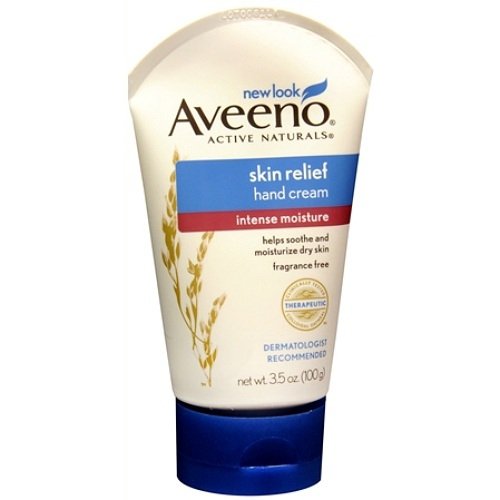 If you frequently wash your hands and reapply lotion, Aveeno's Intense Relief Hand Cream might be able to save you some time. This moisturizing hand cream lasts for 24 hours and delivers intense moisture to help heal dry skin and protect it. It contains colloidal oatmeal to soothe and calm dry skin while natural emollients moisturize hands.
Price: $6.49 from drugstore.com
6

Kiehl's Ultimate Strength Hand Salve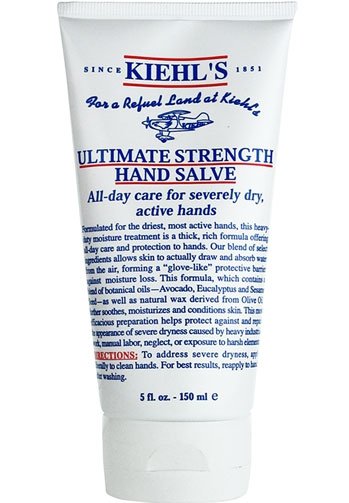 If your hands are frequently exposed to the elements, they are bound to show the signs. Kiehl's Ultimate Strength Hand Salve was made especially for those who engage in a lot of manual labor, physically demanding work or spend a lot of time outdoors to heal and soften dry, hardworking hands. This amazing hand cream forms a barrier around dry hands so it draws in moisture and prevents moisture loss.
Price: $15.00-$22.00 from shop.nordstrom.com
7

Jurlique Rose Hand Cream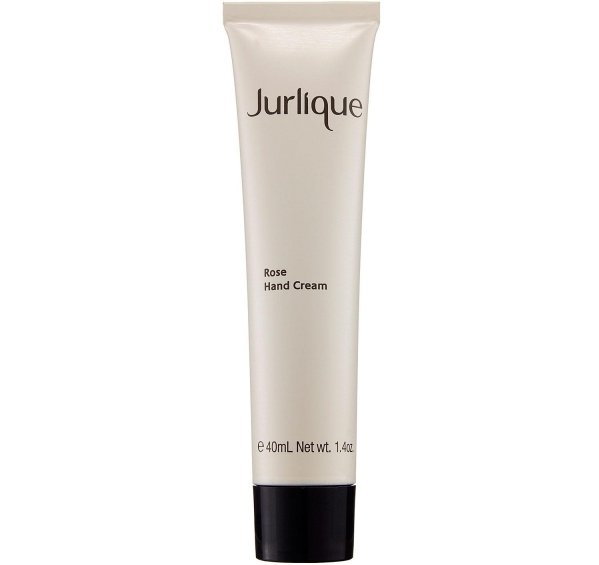 Jurlique's Rose Hand Cream is a fan favorite for its great fragrance, natural ingredients and mega moisturizing properties. A blend of safflower seed oil, macadamia oil, vitamin E, aloe vera and carrot root extract make this hand cream one of the most hydrating, calming and protective creams around. Restore your dry hands and nails with this long-lasting hand cream. You won't regret it!
Price: $25.00 from sephora.com
8

L'Occitane Shea Butter Hand Cream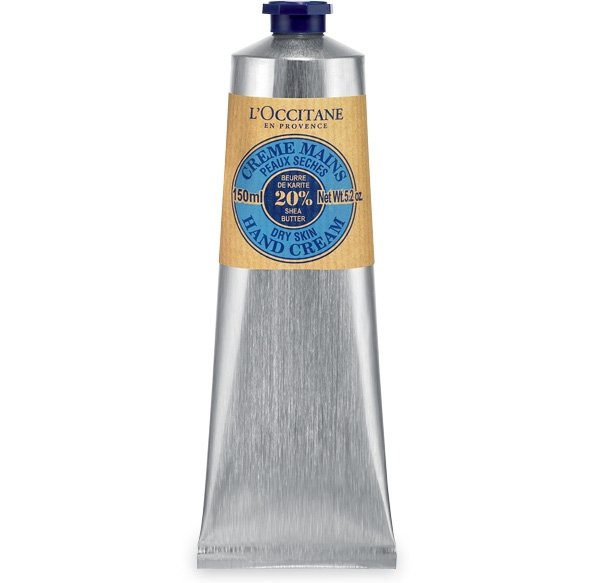 Yes ladies, believe the hype. L'Occitane's hand cream is sold every 3 seconds around the world and there's a good reason why. Made with 20% shea butter, coconut oil, honey and almond extracts, this hand cream nourishes, protects and hydrates hands like no other. L'Occitane makes a lot of hands creams, but this one is hands-down one of their best!
Price: $28.00 from sephora.com
9

Clarins Hand and Nail Treatment Cream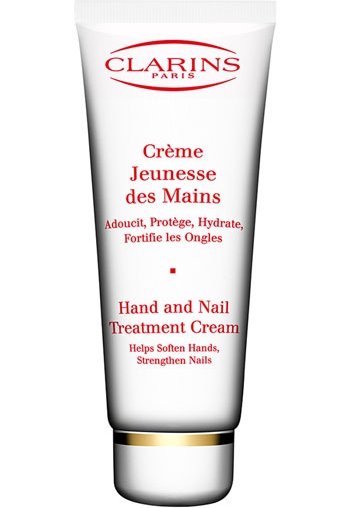 Envelop your hands and nails with shea, sesame oil and Japanese Mulberry, all known for their incredibly soothing, protective and moisturizing qualities. If you've been neglecting your hands and nails, coat them in this nourishing cream for softer, younger-looking hands and stronger nails with each use.
Price: $30.00 from shop.nordstrom.com
10

Clinique Even Better Dark Spot Correcting Hand Cream Broad Spectrum SPF 15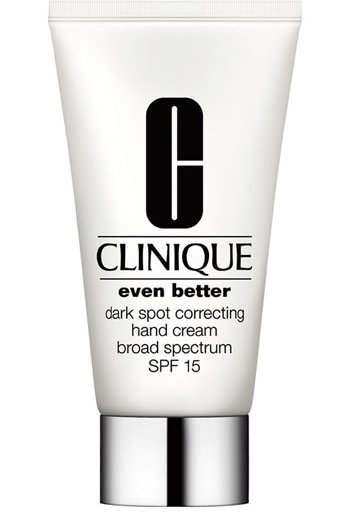 Hand creams can do so much more than just soften hands. Clinique's Even Better Dark Spot Correcting Hand Cream helps minimize the appearance of dark spots and age spots so your hands look smoother, younger and more toned. It also contains SPF 15 so you help prevent new discolorations and keep your hands feeling healthy and hydrated.
Price: $29.50 from sephora.com
11

Bliss High Intensity Hand Cream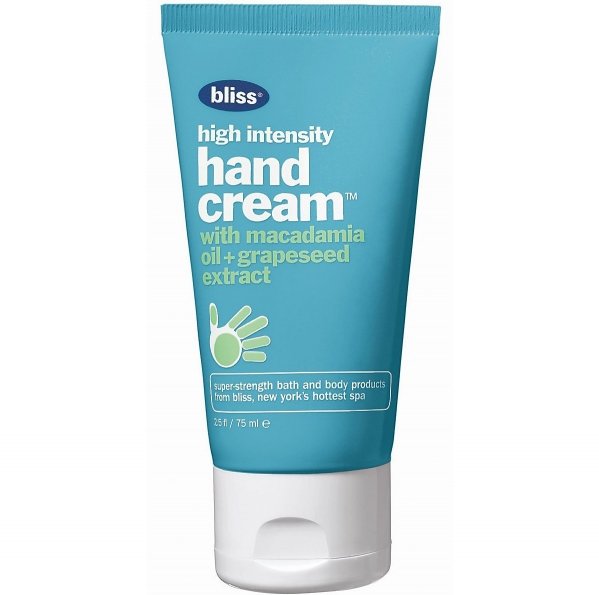 Combat the bitter cold air and drying heat with Bliss High Intensity Hand Cream. Dry hands will love this antioxidant-rich hand cream that contains grapeseed extract and macadamia nut oil for the smoothest, softest hands and cuticles you've ever experienced.
Price: $18.00 from sephora.com
12

Fresh Brown Sugar Hand Cream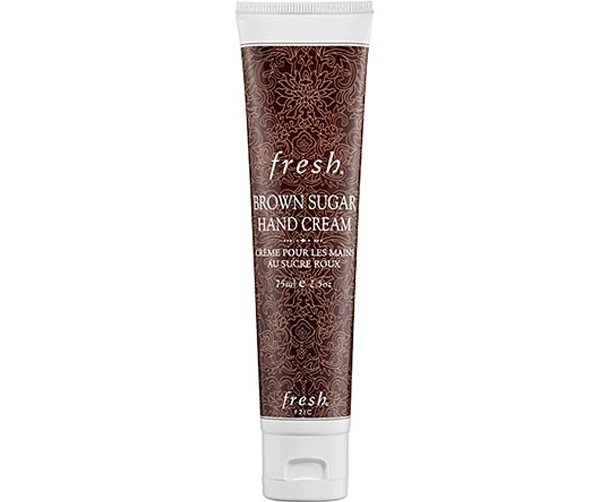 Soothe parched hands with Fresh's softening hand cream. Enriched with vitamin E, precious oils, brown sugar and shea butter, this whipped hand cream will instantly absorb and transform dry, rough cuticles and hands into the soft, supple skin it was meant to be.
Price: $18.50 from sephora.com
13

Caudalie Hand and Nail Cream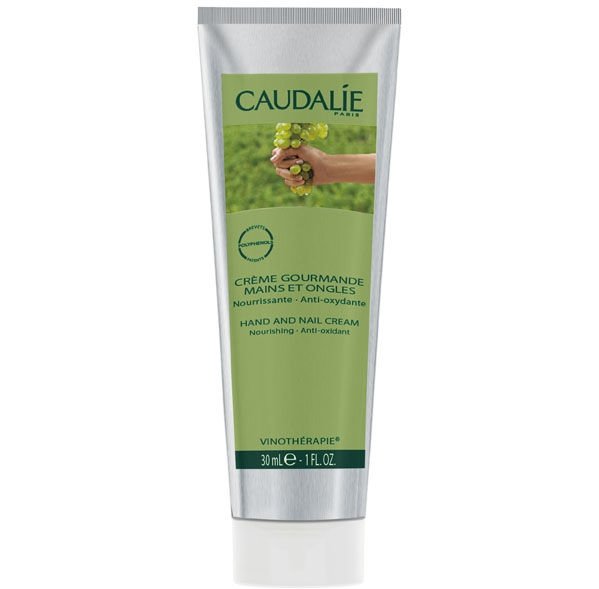 See instant improvement in dry, rough hands and nails after using Caudalie's Hand and Nail Cream. Formulated with patented antioxidant grapevine polyphenols and Vinolevure, this hand cream provides nourishment and anti-aging benefits to the driest hands and nails. You'll love the sweet orange scent and the rich, non-greasy feel.
Price: $15.00 from sephora.com
14

Deborah Lippmann Rich Girl Broad Spectrum SPF 25 Hand Cream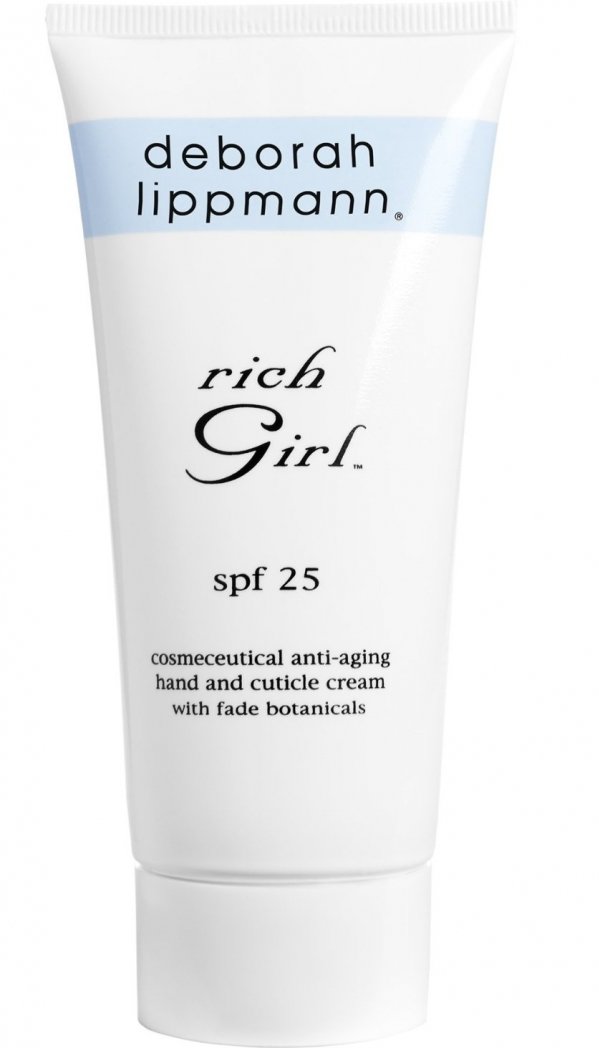 Deborah Lippmann knows nails so I'm not surprised in the least that she created a hand cream! Give your hands the rich girl treatment with an anti-aging, hydrating hand cream that will keep hands soft and youthful. A blend of shea butter, avocado and jojoba oils along with anti-aging fade botanicals make this the ideal anti-aging treatment for your hands.
Price: $28.00 from sephora.com
15

Laura Mercier Creme Brulee Hand Cream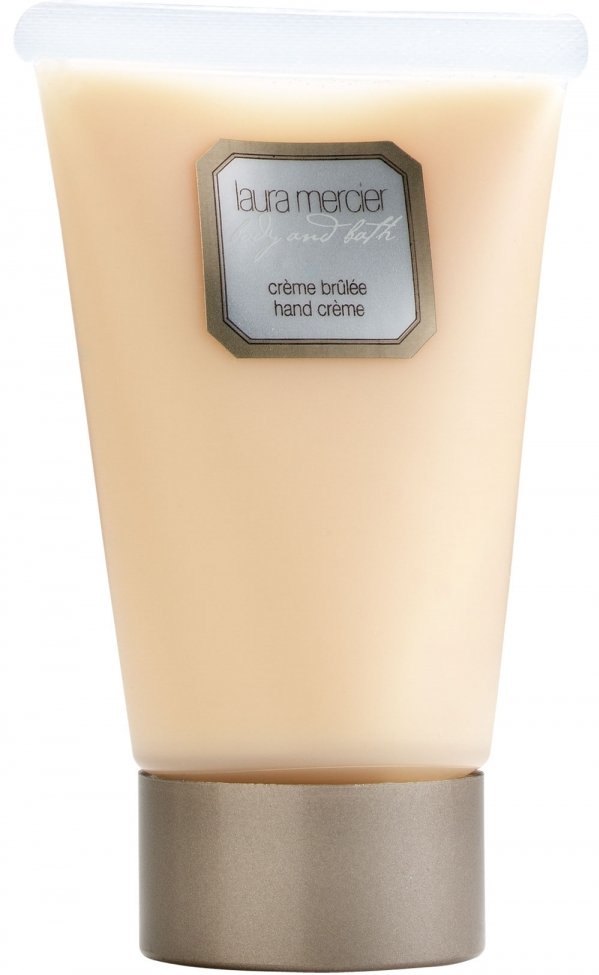 This hand cream is as heavenly as it sounds. Imagine the addicting scent of creme brulee with moisturizing ingredients such as grape and olive oil and soy proteins to replenish and lock in moisture. Hands will feel smooth and silky, and smell absolutely divine!
Price: $15.00 from sephora.com
There you have it, 15 excellent hand creams that will treat your hands like gold! You won't be dealing with dry, chapped or rough hands once you get your hands on one of these creams. What's your favorite hand cream? Any cream you'd never try again?
Please rate this article