Makeup addicts require only the best makeup removal wipes around to cleanse our skin. I love anything that can make my beauty or skincare routine easier so makeup wipes are a must-have for me! If you're been let down before or are hesitant to entrust your makeup removal from a wipey, check out these 7 top-notch makeup removal wipes!
1

Soap & Glory off Your Face Wipes Cleansing Cloths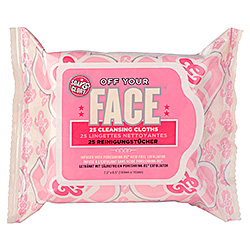 These makeup removal wipes earned a spot on this list because they remove stubborn makeup and also contain ingredients to tone and smooth your skin! They're also refreshing and leave no sticky residue behind which is a huge plus! They come in a handy flip-top lid so your wipes are easy to close up. With regular use your pores can actually appear smaller!
2

MAC Wipes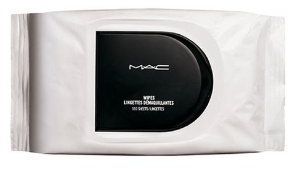 Ladies love their MAC products and their wipes definitely deserve recognition in the best makeup removal wipes department! MAC Wipes remove even the most persistent makeup without much effort on your part. Some say the Vitamin C infusion in these wipes can leave a greasy feeling behind. But, overall these wipes are top dog when it comes to makeup removal!
3

Josie Maran Bear Naked Wipes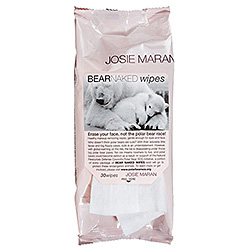 Josie Maran is better known for Argan Oils than makeup removal wipes, but if you're looking for a super gentle formula, you can't beat Bear Naked! Bear Naked wipes are soft, biodegradable and can even be used in the delicate eye area. They're made without chemicals and dyes and a bonus is that every purchase benefits endangered animals!
4

Neutrogena Hydrating Makeup Remover Cleansing Towelettes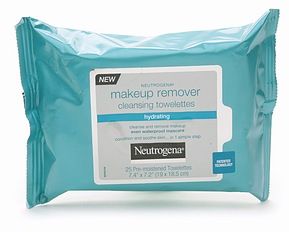 Skin-friendly brand Neutrogena also earned credit for making the best makeup removal wipe. Their Hydrating Makeup Remover Cleansing Towelettes (say that three times fast!) are so efficient that they even take off waterproof mascara! If you like lightweight, non-greasy wipes that smell amazing, pick these up the next time you're at the drugstore!
5

Koh Gen do Cleansing Spa Water Cloths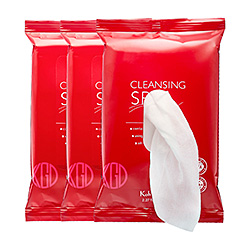 If you're looking for a makeup wipe that also doubles as a mini skin treatment, Koh Gen Do's Cleansing Spa Water Cloths will fill the bill! These wipes are pricier than the other wipes but they do an amazing job cleansing, rejuvenating and moisturizing your skin. The wipes are made from certified organic cotton in Japan and are safe for sensitive skin and eyes!
6

Almay Oil-Free Makeup Remover Towelettes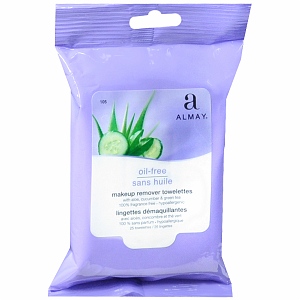 Almay is another great drugstore brand with amazing makeup removal wipes. Their oil-free makeup remover towelettes are formulated with soothing botanicals and removes makeup without any irritation or leaving your skin feeling dry. Gentle, effective and hypoallergenic, these makeup wipes are a great buy!
7

Yes to Blueberries Brightening Facial Towelettes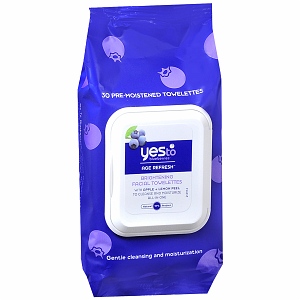 Yes To products have a lot of great items in their lineup and they also make best makeup removal wipe. Yes to Blueberries Brightening Facial Towelettes are 99% natural and made with biodegradable material. These wipes are very gentle, hydrating and even provide very mild exfoliation! If you're hunting for a cloth that's safe for your skin and the planet, give Yes To a shot!
These seven makeup removers are some of the best makeup removal wipes in the beauty aisles today! If you're looking for ways to shortcut your makeup removal, makeup removal wipes are an easy way to take the day off when you don't have time to wash your face. Do you use makeup removal wipes? Which is your favorite?
Top Image Source:lisaeldridge.com