In case you hadn't noticed already, male beauty bloggers and vloggers are killing the beauty game right now! There are tons of talented male makeup artists who have crazy good makeup skills that you need to follow, like, yesterday. These guys show that there truly are no hard and fast rules to makeup and it's not just restricted to one gender. Check out these insanely talented male beauty bloggers below and get ready to be amazed!
---
1

Patrick Starrr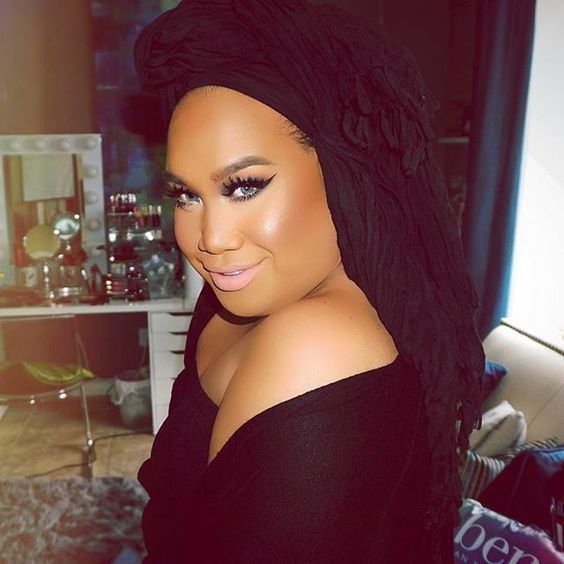 I first discovered @PatrickStarrr on YouTube when I browsing beauty videos and I instantly fell in love! Patrick's videos are so funny and he makes the best makeup tutorials. Patrick is super close to his family so he frequently features his family in his videos and another interesting fact about the makeup maven is that he has a great singing voice, also. Patrick's skills are so on point, he has collabed with Keke Palmer and Shay Mitchell. If you like your beauty tutorials with a side of laughs, you have to subscribe ASAP!
---
2

James Charles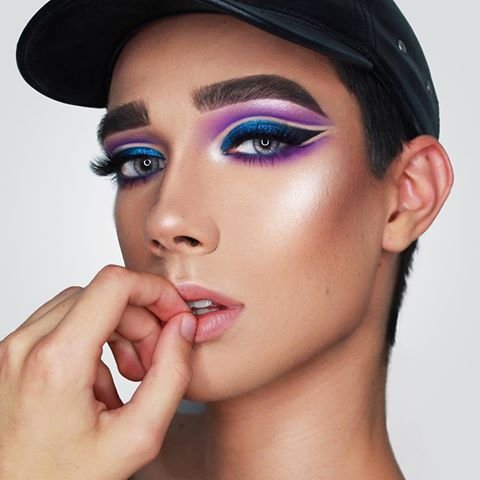 Say hello to the latest Covergirl! 17-year old James Charles is the classic makeup brand's first male Covergirl and he's slaying the makeup game. As you can see in this photo, he knows his way around a makeup brush or two and his Halloween and festival makeup looks are just perfection. Check out his IG feed to see some of his incredible looks that are so worth recreating.
3

Bretman Rock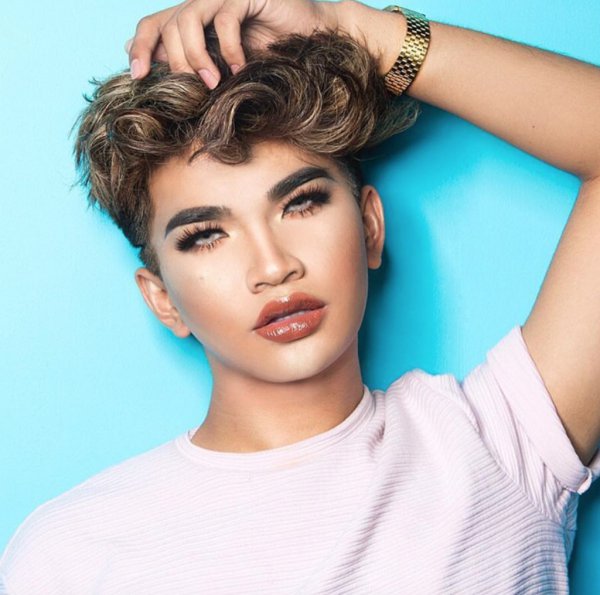 Teen beauty blogger Bretman Rock is everything. He's funny, clearly skilled in makeup, and he's super inspiring. If you've ever watched his videos on Instagram or YouTube, you know that he's hilarious and isn't afraid to shut down the haters. Whether he's rocking faux freckles or pink eyeshadow and a blonde wig, he isn't afraid to experiment and be true to himself!
---
4

Manny MUA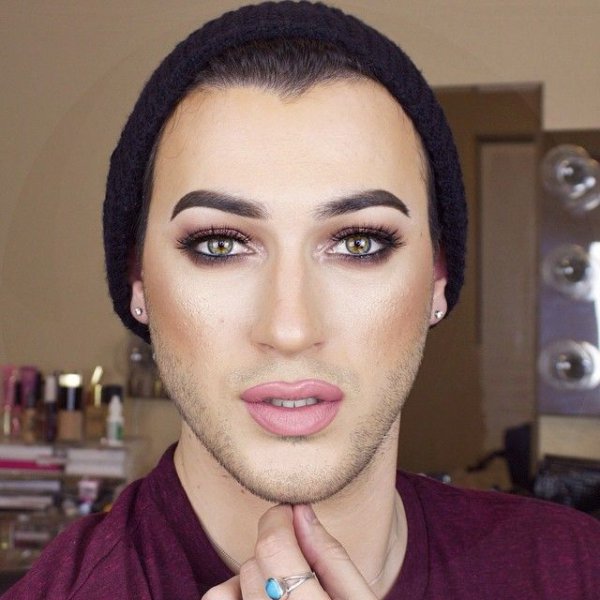 With almost 2 million subscribers on YouTube, Manny Gutierrez is another fan favorite. Manny collaborated with Makeup Geek for an exclusive eyeshadow palette and was recently honored by Maybelline as one of People Magazine's Ones to Watch. Personally, I think Manny's eyeshadow application skills are beyond amazing but he's also an expert at highlighting.
---
5

Alex Faction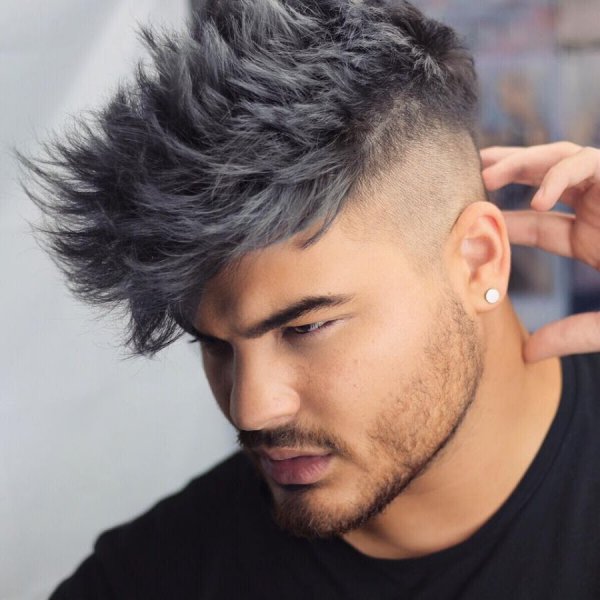 If you prefer makeup transformations and 3-D looks to smoky eye tutorials, Alex Faction is your guy. Just a quick peek at his IG feed gives you a sample of what he can do. Diamond Skull King, Greek Statue, or Pop Art Zombie are just a few of the impressive transformations you can see on his YT channel. He also has his own line of lashes that have been worn by Shay Mitchell and Khloe Kardashian!
---
6

Stahr Milan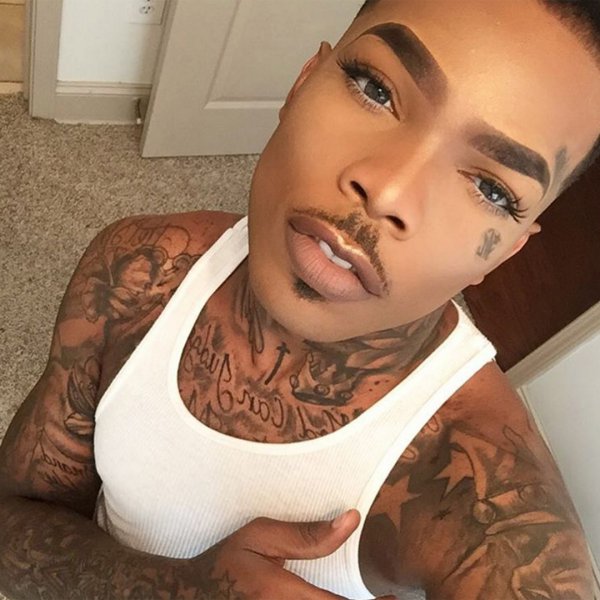 Stahr Milan, or Motha Milan, as he's known on IG does a little bit of everything. He dabbles in zombie makeup, makeup with beards, drag makeup transformations, story times, and rants. Stahr is the go-to guru for flawless brows and foundation. I mean, look at his photo, his makeup looks so good, it looks like it was airbrushed on! Check out his YT channel when you want some makeup inspo and hear some juicy stories!
---
7

Michael Finch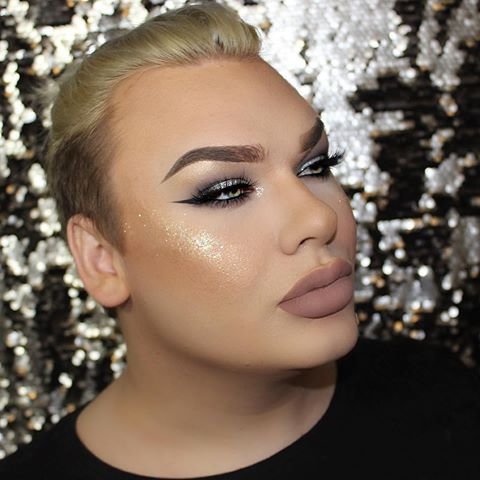 I just recently discovered Michael Finch but I was astonished by his ultra-pretty makeup looks. He does a cut crease like no other and does soft yet dramatic eye makeup that looks good on everyone. Turn to his YouTube channel when you want to see product reviews, makeup tutorials, and Get Ready with Me (GRWM) videos. Don't forget to check out his IG for quickie makeup videos, too!
Do you have a favorite male beauty blogger you're currently obsessed with? Please share with us below so we can check them out, too!
---
Popular
Related
Recent