The Best Shaving Creams nourish your skin while providing a smooth shave without irritation. This list of best shaving creams contains products that do just that! Using shaving cream, rather than dry shaving, will help protect your skin from razor burn and ingrown hairs. Try these shaving creams and let us know which one you think is best!
1

First Aid Beauty Smooth Shave Cream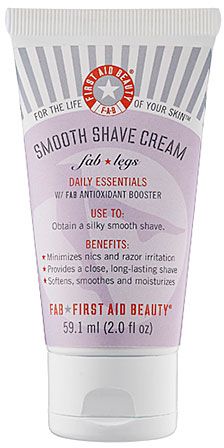 Number 1 on this list of best shaving creams is great because it doesn't contain any parabens or sulfates, but it still provides a smooth shave. It's hypoallergenic and fragrance free, so it's great for even the most sensitive skin types. In addition, it contains FAB Antioxidant Booster to fight free radicals that cause damage to the skin. This shave cream softens, soothes, and moisturizes the skin.
2

Aveeno Positively Smooth Shave Gel

This shaving cream contains ingredients that help you shave less often by minimizing the reappearance of hair over time. Shaving can be a big hassle, being able to shave less often is a huge bonus! This shave gel contains natural soy, skin-silkening soy extract, and skin conditioners to nourish your skin while allowing you to get a close shave.
3

Dermalogica Soothing Shave Cream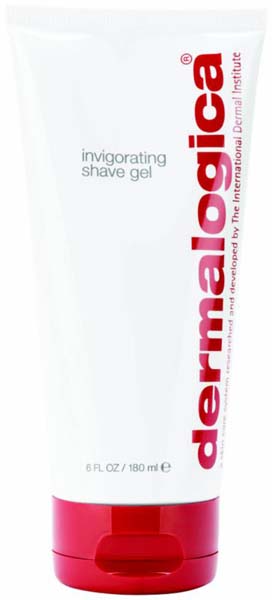 Dermologica is known for their skin care products that contain excellent ingredients to protect the skin while preventing signs of aging, and their shaving cream is no different. It contains hyaluronic acid for hydration and moisturization, aloe vera to protect and heal, and antioxidants to fight skin-aging free radicals. It contains no color or fragrance and helps prevent skin aggravation caused by shaving.
4

Eos Shave Cream

The brand name alone lets you know that this shaving cream will give you seriously smooth skin since eos stands for the Evolution of Smooth. The jasmine lavender scent is relaxing and soothing. This shaving cream is so moisturizing you are able to shave wet or dry. It contains natural aloe, oats, and antioxidants to take the utmost care of your skin.
5

Bikini Zone anti Bumps Shave Gel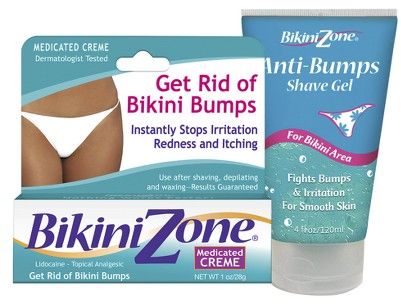 This shaving gel was developed specifically to use for shaving the bikini line to prevent shaving bumps, but it can be used anywhere. This thin gel allows your razor to glide easily across the skin to help prevent razor burn and the medicated ingredients help protect against ingrown hairs. Make sure to never use a dull razor blade to further protect your skin while obtaining the smoothest shave possible.
6

Lush Shaving Cream Fit for a Prince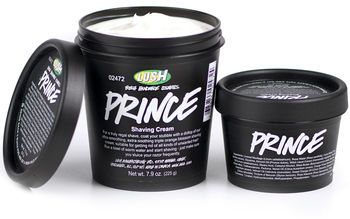 This shaving cream may have been developed with men in mind, but it's just as effective for women. Made with fair trade cocoa butter and other natural ingredients, this is the ultimate luxury shaving cream. Rose water, almond oil and witch hazel leave your pores clean and free of shaving debris. The neroli scent is refreshing and rejuvenating. This shaving cream is great for coarse hair because it softens it, allowing a gentler, less irritating shave.
7

Whish Pomegranate Shave Cream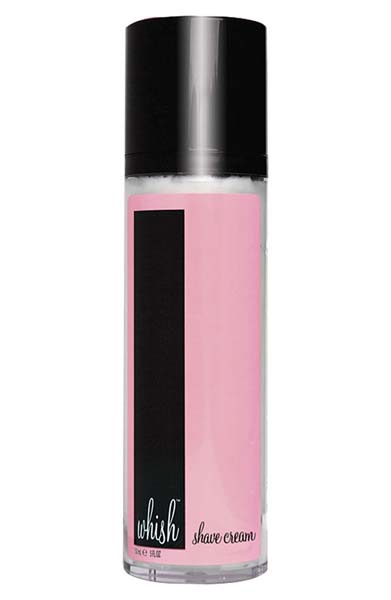 This fabulous whipped shaving cream moisturizes with organic squalene and organic shea butter. It also contains organic green tea extract and organic coconut oil to help soothe the skin while nourishing it with organic jojoba seed oil. The pomegranate scent enhances your shaving experience. The cute, girly packaging is just an added bonus to your silky smooth skin this shaving cream creates!
Getting a close, smooth shave is easy with these shaving creams, but let me know if I missed your favorite. What sorts of products do you use for a silky shave?