Whether you consider yourself a beauty junkie or just someone who dabbles in skin care every once in awhile, there are lots of helpful beauty devices that can help you solve many a beauty dilemma. Whiter teeth, a more radiant complexion, hair removal, if you can think of a beauty issue, there's probably a gadget out there than can help you out! Let's take a look at some of the most buzzed about beauty devices and see what they can do for you.
---
1

Conair Facial Sauna System with Timer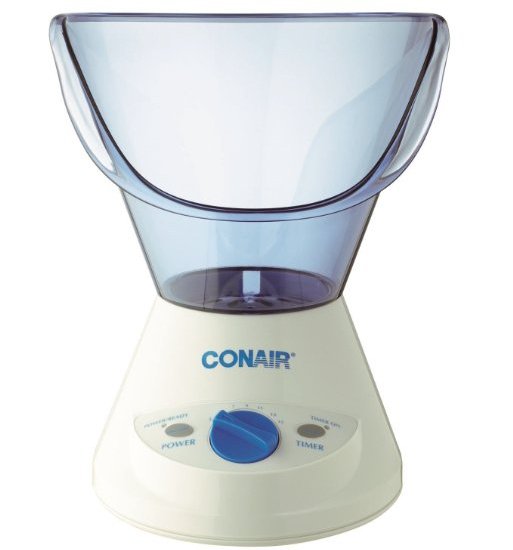 If you've ever had a professional facial, you know what a relaxing and blissful experience it can be. One of my favorite parts is the facial steaming. It feels great and has lots of great benefits for your appearance such as hydrating your skin, counteracting the signs of aging, and helping your skin care products penetrate your skin better so it can do its job. Conair's Facial Sauna System bring the spa experience to you so you can soak up all the benefits in the comfort of your own home.
Price: $22 at amazon.com
---
2

Foreo LUNA™ for Sensitive/Normal Skin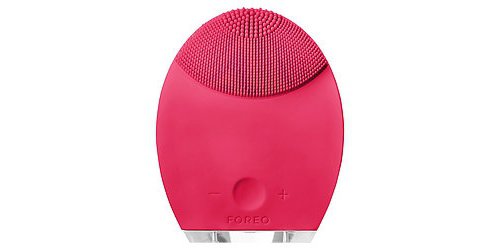 I think the Clarisonic was one of the first beauty devices that I invested in that I really fell in love with. I've still got love for the Clarisonic but Foreo's Luna comes in at a very close second. The Luna not only does a fab job of cleansing your skin but it also features low frequency pulsations that can help reduce the signs of aging. There's a Luna for oily skin, combination, sensitive, normal, and one for the guys, too! Other great benefits of this beauty tool include no replacement heads to buy, one charge lasts 7 whole months, and it's 35 times more hygienic than nylon bristle brushes.
Price: $199 at sephora.com
---
3

Foreo IRIS™ Illuminating Eye Massager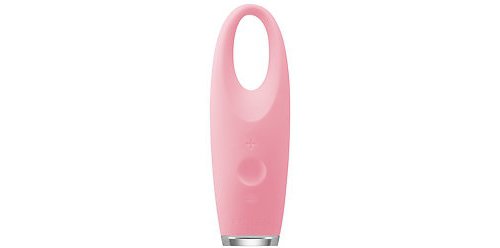 While we're on the topic of Foreo, let's talk about one of their newer products, Iris. Iris is an eye massager that's designed to mimic finger-tapping massage in two settings, pure mode, which is for those seeing early signs of aging around the eyes. And then you've got spa mode which is for more noticeable signs of aging. This product will help your eye creams and serums better penetrate your skin as well as reduce puffiness.
Price: $139 at sephora.com
---
4

Jenu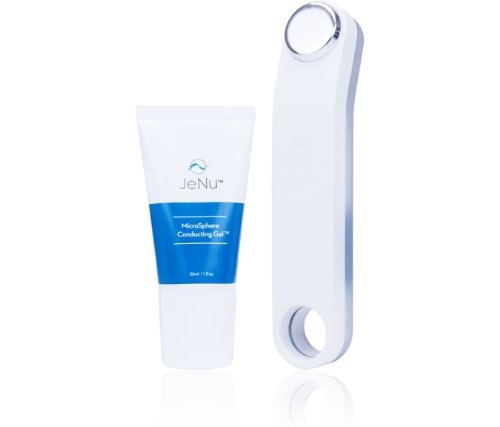 If you're the type who drops quite a bit of cash on premium skin care products, Jenu will be your new best friend. While other facial cleansing tools can help your skin with absorption of facial products, Jenu takes it a step further by using ultrasonic waves to push products through the first layer of skin. This means your skin care products won't just be sitting on your skin but actually reaching a deeper level.
Price: $199.95 at jenu.com
---
5

Tria Age-Defying Laser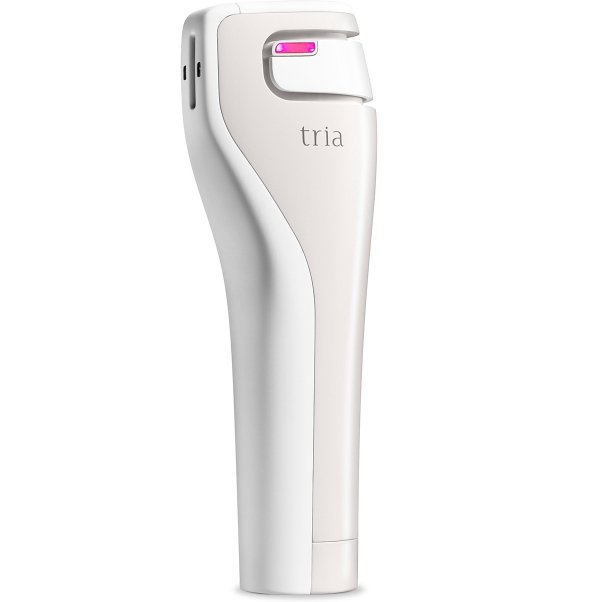 The Tria laser is the most expensive product on this list but guys, it's a laser! Tria's Age-Defying Laser supports collagen and elastin production for a youthful glow and reduces multiple signs of aging and imperfections. If you've tried out multiple anti-aging products with less than impressive results, Tria might be the tool that can take your quest for a more youthful appearance to the next level.
Price: $495 at sephora.com
---
6

Iluminage Touch Permanent Hair Reduction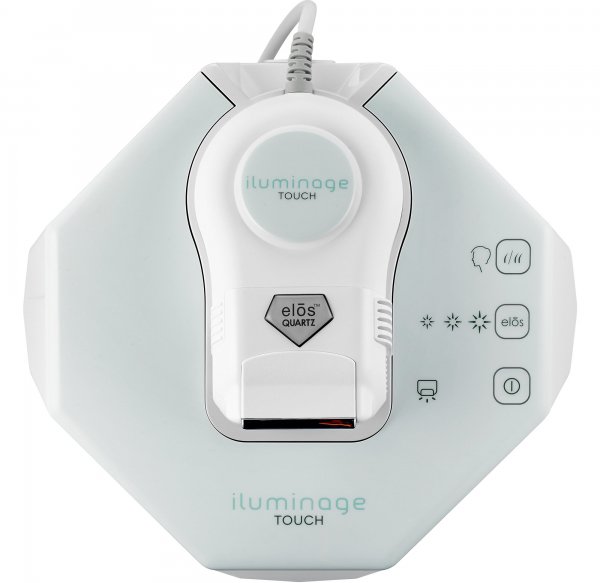 Hair removal seems to always be a hot topic in the beauty community because shaving and waxing can literally and figuratively be a pain! If you're one of the lucky ones who can shave once and you're set for 3 days without annoying stubble, you'll probably want to pass on this. For ladies such as myself who can never seem to get a close enough shave, this gadget offers painless, permanent hair reduction. This is another pricey tool but if you don't have the time to go get treatments done or would just rather do it at home and have other friends and family members to share the cost and use, this could be a good option.
Price: $445 at sephora.com
---
7

GLO Brilliant Personal Teeth Whitening Device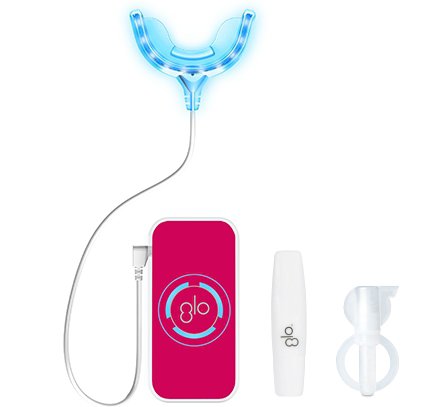 Having whiter teeth can not only enhance your smile but it can also give you a big boost of confidence! There are SO many whitening products now that you can get from the drugstore to Instagram so the choices are endless. GLO Science's product has some pretty great reviews and you can also share the device with friends and family once they purchase their own mouthpiece and case. If you're tired of the sensitivity from whitestrips, you might want to give this a go.
Price $220.00 at dermstore.com
---
8

Dermaflash Facial Exfoliating Device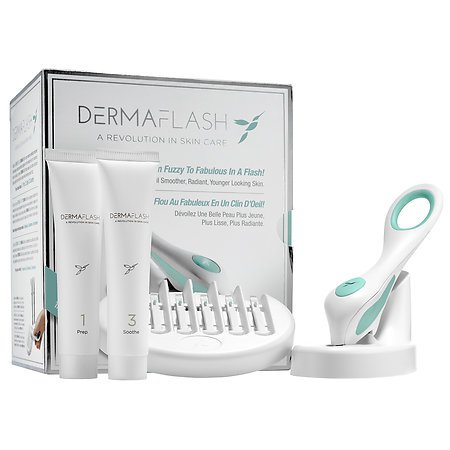 Most skincare experts recommend exfoliating your skin on a regular basis. It helps clear out your pores, leaving you less prone to breakouts. When you want a professional quality exfoliation, this is the device you've been looking for. It's easy to use and will leave you with smooth, clear skin every time you use it. As an added bonus, the product also helps remove unwanted peach fuzz on your face.
Price $189.00 at sephora.com
---
9

Nurse Jamie Instant Uplift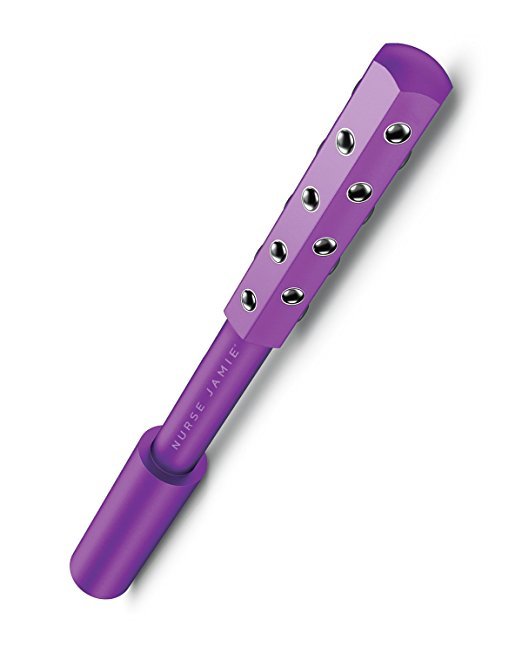 This handy little tool is one that so many celebrities swear by. It's billed as a beauty massage tool and is designed to revive and restore healthy beautiful skin. It's ideal for all skin types and is really easy to use. If you feel like your skin could use an uplift so you have better tone and fewer signs of aging, you are going to love what Nurse Jamie can do for you.
Price: $69.00 at amazon.com
---
10

Viss Rf Skin Tightening Massage Therapy System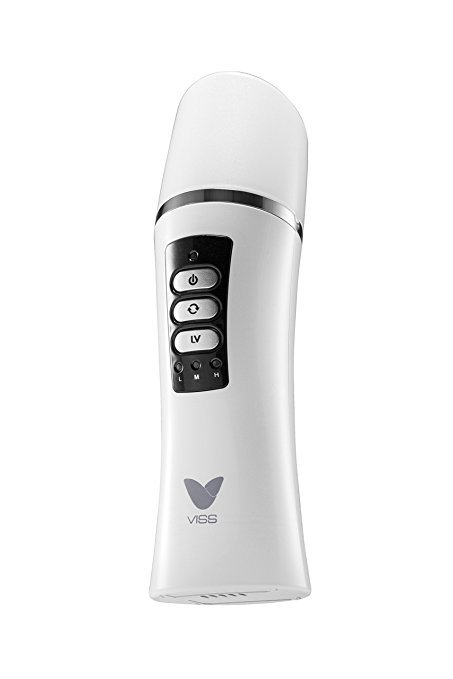 When you have loose or dull skin, this is the device for you. It's not cheap, but the price is totally worth it. It works by gently massaging your facial skin to help brighten your complexion, firm and tone your skin and contour at the same time. The device also moisturizes your skin, which helps take years off and keeps your entire face healthy, smooth and gorgeous.
Price: $299.00 at amazon.com
Beauty devices can cost a pretty penny but in some cases are really worth the investment. If you're ready to take your beauty routine to the next level, consider trying out one of these next-generation beauty tools! Have you ever tried one of these beauty tools or something similar? What's your take on them?
More
Comments
Popular
Recent