Take a break from your day and check out some of these super cute makeup bags I found! Makeup bags are so handy to carry around so your makeup doesn't get damaged in your bag and it's a great way to keep all your small, non-makeup items together, too! Whether you're just in the mood to do some online browsing or you're in the market for a new cosmetic bag, these chic and cute makeup bags surely are a sight for sore eyes!
---
1

Sonia Kashuk Colorblock Cosmetic Bag - Double Zip Clutch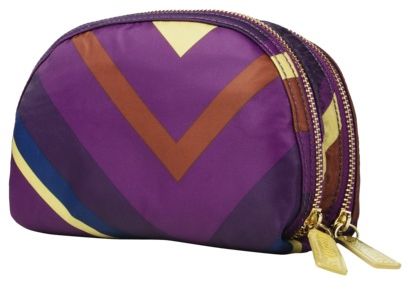 Sonia Kashuk makes some of the best drugstore makeup and cute makeup bags! Check out this chic colorblock makeup bag, it has gorgeous colors and two pouches so you can separate your beauty products. This bag is ideal for stashing your must-have items and stowing them in style!
---
2

DIY Mini Boxy Makeup Bag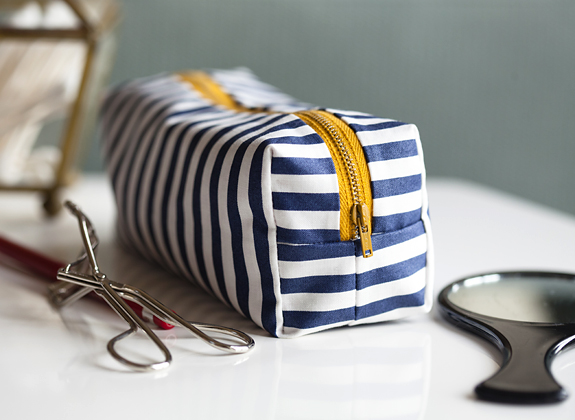 I know there are some crafty ladies out there who can make an impressive makeup bag, so I had to throw in a DIY version! Say Yes to Hoboken created this totally rad striped makeup bag that has a pretty floral design inside. The mini boxy design makes it perfect to tote in your bag or backpack. Check out her blog to get all the step-by-step instructions, sayyestohoboken.com.
---
3

Town & Country Clear Cosmetic Bag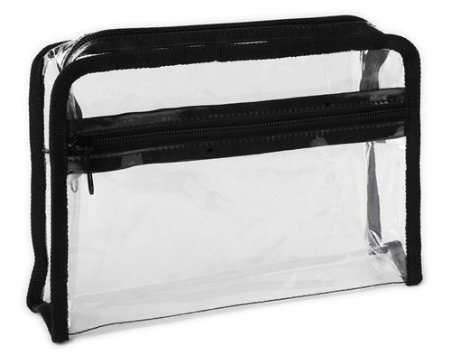 Here's a very simple and useful cosmetic bag that allows you to see all of your items at a glance. We spend all this money on nicely packaged beauty products; why not show them off in a clear makeup bag?! This bag is large enough to pack up all your beauty products for travel or for those of you who like to keep your favorite makeup within reach for daily use!
---
4

DCI Yummy Pocket Sushi Cosmetics Case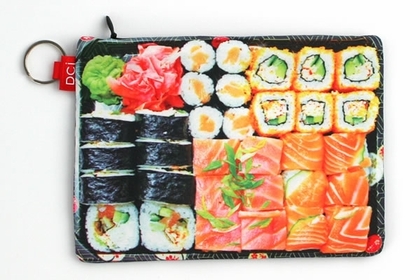 Whether you're a true blue sushi fan or you just like to carry your makeup in something cute and different, this sushi cosmetic case is sure to turn some heads! This bag is actually on the smaller side, so this is ideal for gals who have a small collection of lippies they like to carry around or to tote a powder and a few random products!
---
5

Rebecca Minkoff 'Made up' Cosmetic Bag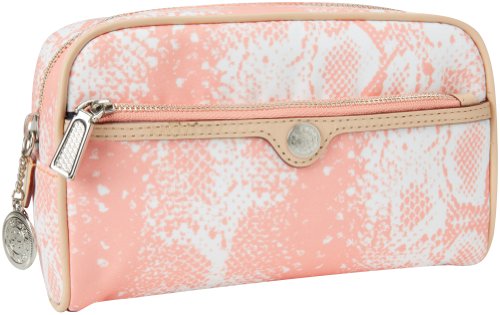 Rebecca Minkoff makes some of the chicest handbags and her washed-out, pink snakeskin cosmetic bag is the perfect mix of edgy and feminine! You'll look forward to pulling this leather-trimmed makeup bag out of your bag and it'll keep all of your beauty necessities together nice and neat!
---
6

Caboodles on-the-Go-Girl Cosmetic Organizer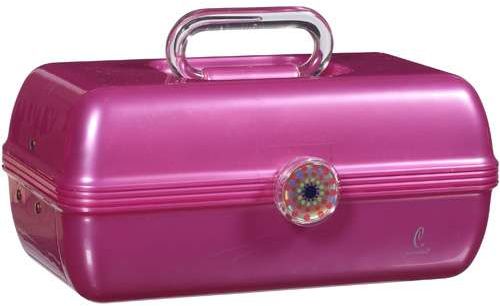 This Caboodles organizer doesn't really count as a makeup bag, but I had to throw this on the list for the '80s and '90s babies! If you're looking for something girly to store all of your beauty products and carry with you like a '90s teen icon, this is it! This large container is great to carry all of your must-have beauty products and tools with you when you're getting ready at a friend's house!
---
7

Bobbi Brown Deluxe Travel Kit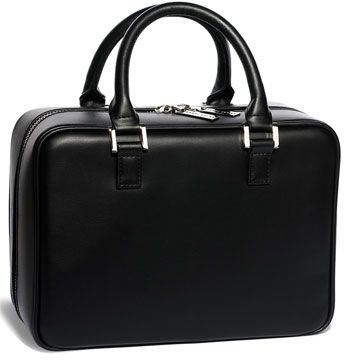 Imagine toting this luxe makeup bag with you on a girl's trip or weekend getaway with your significant other! This super chic travel cosmetic bag is as polished as it is functional with black faux leather and satin pink lining. Store all your skin care and beauty products in this roomy bag with multiple mesh compartments and pockets.
---
8

Victoria's Secret Hanging Cosmetic Bag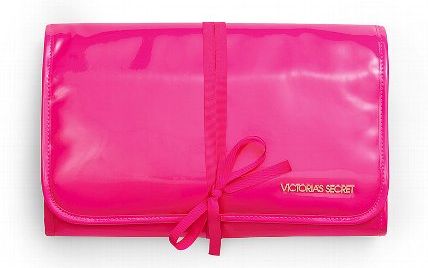 This makeup bag is perfect for ladies who have to get ready on-the-go! This convenient, hanging makeup bag provides you with easy access to your beauty products as you apply makeup and skin care products. Another plus to this cute bag is that it folds up nice and neat for easy storage when you're not using it!
---
9

Basics Black 4 Piece Train Case Set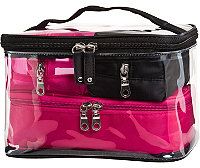 If you like to keep your beauty products separated, this train case provides you with a stylish and chic way to do just that! This plastic train case is easy to clean and comes with three smaller pouches inside, so you have the option to use one or all of them depending on your needs! Tote this along the next time you need your beauty arsenal on hand to freshen up your look!
I love my makeup bag because I know I'll always have my must-have products within reach when I need to touch up my makeup. With life being as crazy as it is, it's nice to be able to carry around some beauty products to make us feel more polished and prepared to take on the world! What do you look for in a makeup bag?
More
Comments
Popular
Recent