Get yourself in the holiday spirit with cranberry beauty products! Cranberries have such a gorgeous rich red color and a festive fragrance that's great any time of the year. Aside from their lovely appearance and aroma, cranberries are also packed with antioxidants and have plenty of anti-aging properties also! Jot down some of these cranberry beauty products so you can pick some up for yourself and as gifts!
1

Skinnygirl Cranberry Face and Body Smoothing & Firming Body Wash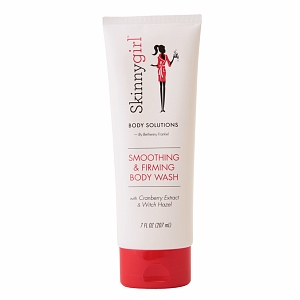 Skinnygirl makes a multitasking cranberry beauty product with this body wash that purports to tone and tighten as well as cleanse the skin. While I wouldn't be too sure about the skin toning claims, it does contain caffeine and of course cranberry extract to stimulate your skin and your senses!
2

Fresh Seaberry Moisturizing Face Oil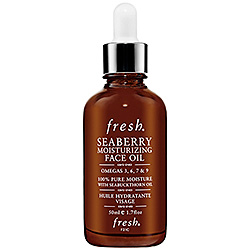 This beauty product with cranberry contains lots of good-for-you omegas, oils and vitamins to help your facial skin stay healthy and youthful for many years to come. This particular beauty product contains cranberry seed oil that helps moisturize and heal skin. It also contains lots of antioxidants that can help protect your skin and keep it looking radiant!
3

Burt's Bees Replenishing Body Bar in Cranberry & Pomegranate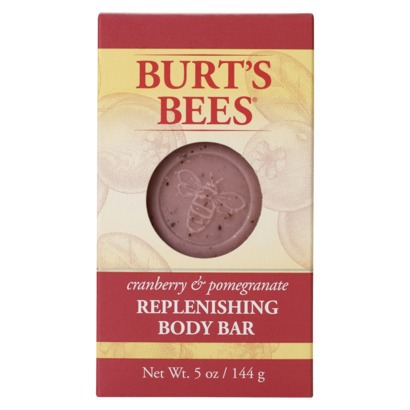 Burt's Bees has their own cranberry beauty product with their replenishing body bar. This super cute soap is infused with cranberry and pomegranate seeds, which provide heaps of antioxidants while cleansing, moisturizing and rejuvenating the skin on our bodies. This bar soap also contains seeds to exfoliate your skin as you wash also!
4

The Body Shop Cranberry Joy Lip Balm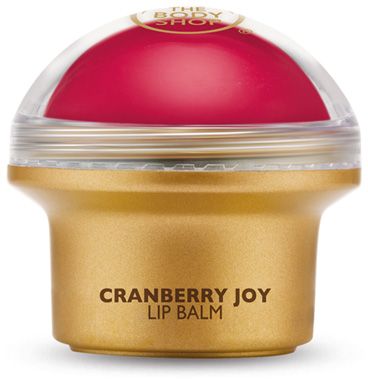 The Body Shop's Cranberry Joy Lip Balm comes in one of the coolest containers; it reminds me of a Christmas ornament! Try this beauty product with cranberry on to instantly give your lips some moisture, a subtle cranberry tint and a delicate cranberry flavor that's perfect for work or play!
5

Boots Extracts Body Scrub in Cranberry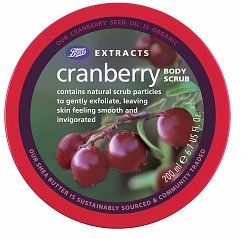 The next time you're in need of a good scrub, check out Boots' cranberry beauty product to gently exfoliate your skin and reveal healthy new skin! This scrub contains organic cranberry seed oil and fair trade certified and sustainably sourced shea butter. Follow this indulgent scrub up with Boots' cranberry body butter to lull yourself into a cranberry coma!
6

E.l.f. Studio Glitter Gloss in Sparkling Cranberry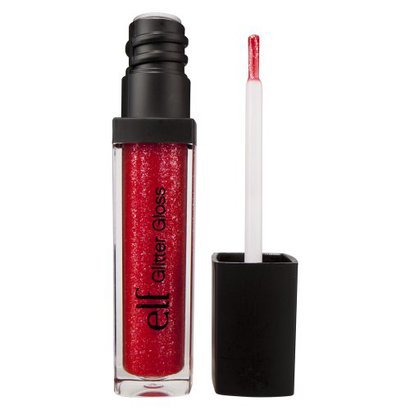 This next cranberry beauty product doesn't contain cranberry per se but it's such a dazzling cranberry color that I had to show you! How gorgeous would this lip gloss look on you at a holiday party or while you're out with friends? You can layer this on top of your favorite lipstick or wear it alone to complement your sparkling smile!
7

Arcona Cranberry Gommage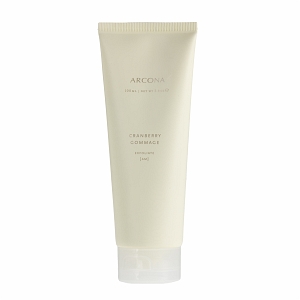 Arcona's cranberry gommage finishes this list of cool cranberry beauty products. This cranberry gommage contains natural ingredients including cranberry and raspberry enzymes that cleans, tones and decongests enlarged pores. Use this gentle scrub in the shower to invigorate your skin and enjoy the sweet and uplifting scent of cranberries!
Cranberry beauty products are great for the holiday season but the fabulous benefits of cranberries are great for anytime! These beauty products with cranberry can help you cleanse, moisturize and beautify all over! Do you own any beauty products with cranberry?
Top Image Source: favim.com