There are lots of ways to organize makeup, and boy do they come in handy. For instance, do you ever get overwhelmed with your vast array of beauty products and want some guidance on how to organize makeup the fast and easy way? I know it can seem overwhelming to sort out all of your makeup and tools, but I've got 7 easy ways on how to organize makeup that will have your vanity or bathroom looking like you hired a professional organizer!
---
1

Assess the Situation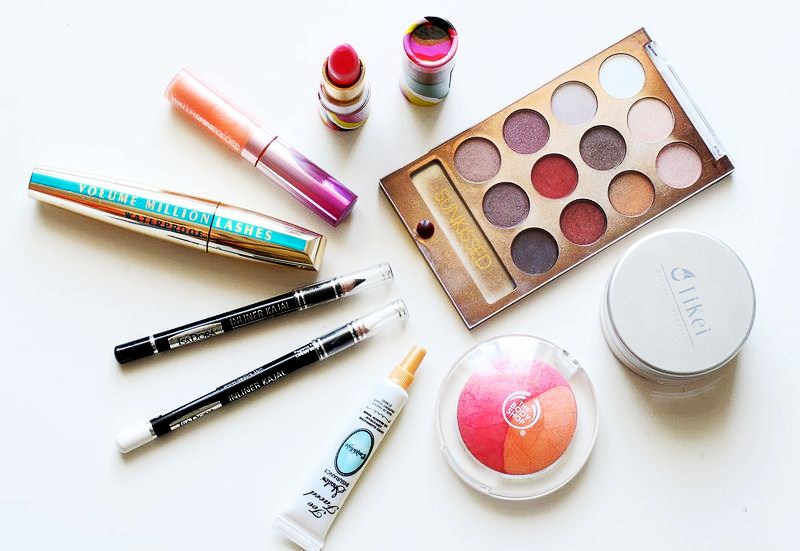 The first step in learning how to organize makeup is to gather all of your beauty products and lay them out. It might seem like a monumental task at first, but it has to be done! It's very likely that you have expired, broken and useless makeup or makeup you haven't used in ages that you can toss and remove from the equation. That should make the entire process much more doable! If you have doubles of makeup that you haven't used, give it away or trade with friends!
---
2

Divide and Conquer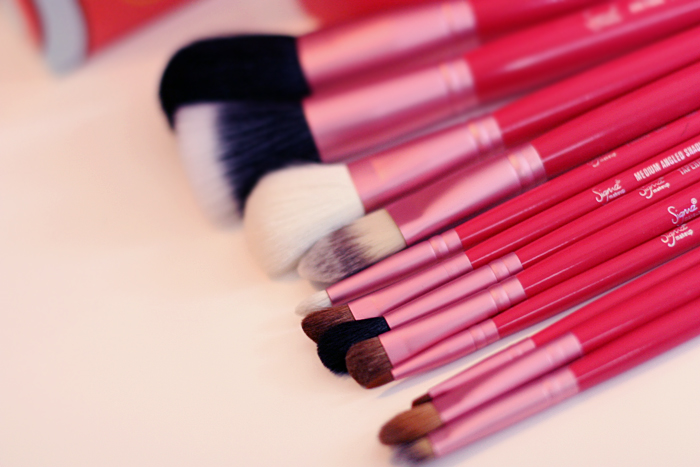 Now that you've completed the hardest step in how to organize makeup, divide up the products according to type. Corral all of your lip glosses, blushes, eye shadows, powders, etc. and put them into separate piles to make it easier to decide where and how you will store them. If you're like me, you'll probably be amazed at the number products you have in one makeup category!
---
3

Save Your Favorites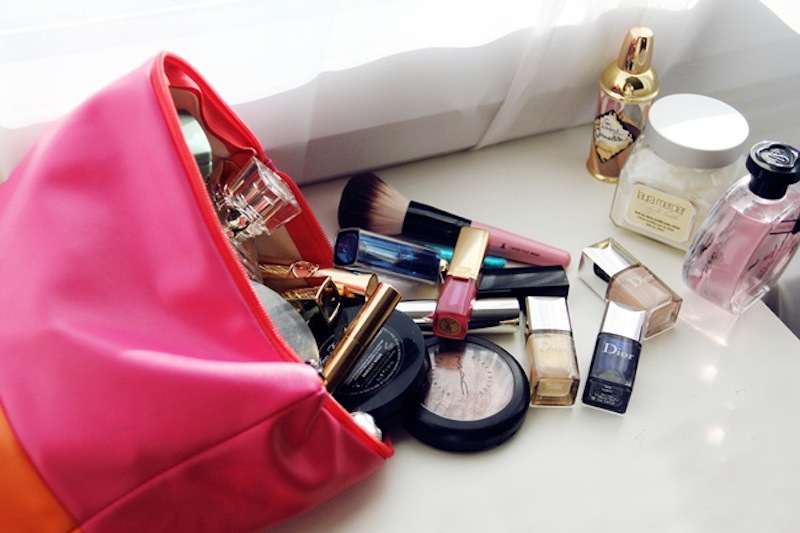 While you're checking out these techniques on how to consolidate your makeup, keep in mind that you don't have toss it all. If you have a collection of lipsticks or eye shadows that you love but are almost used up, get an empty palette and depot your makeup so you can keep using them and avoid buying a new one. Having a palette is an economical and stylish way to organize your makeup and you can keep all of your favorites in one place!
---
4

Keep 'em Separated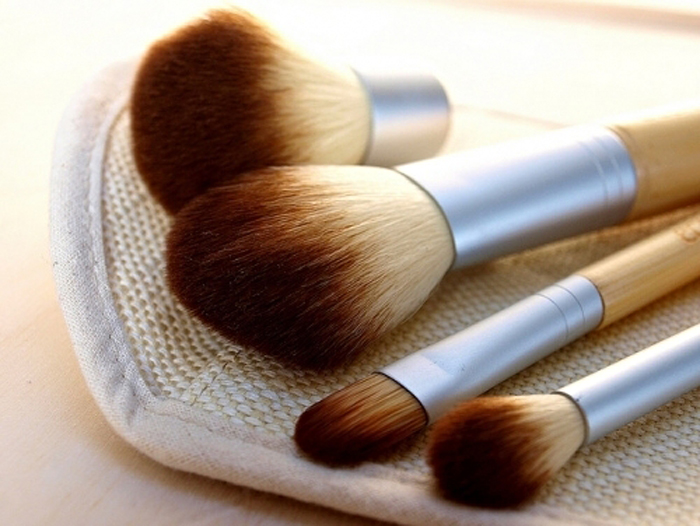 While you're going over this list on ways to store your makeup make sure your makeup brushes are kept separate from your makeup in their own container. Your brushes are a vital part of the makeup application process so make sure you take good care of them! This is also a great time to clean your brushes and determine what brushes you need and don't need anymore. Make sure you continue to wash your brushes on a regular basis too!
---
5

Stash Your Makeup Stash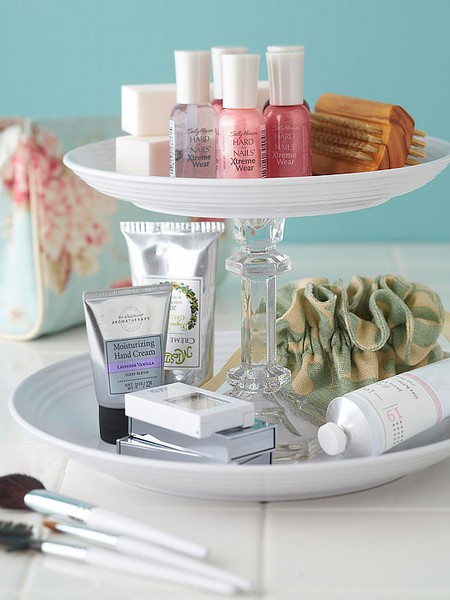 When looking for ideas on how to organize makeup, ensure that your makeup storage doesn't end up anywhere near the sun and steam. No matter how pretty the packaging is, avoid storing your makeup on your bathroom counter or near a window to prolong the life of your treasured beauty products! I know it's fun to display your makeup so feel free, just make sure it's either put away in a drawer if it's in the bathroom or stored somewhere cool and dark for the most part.
---
6

Keep Products Visible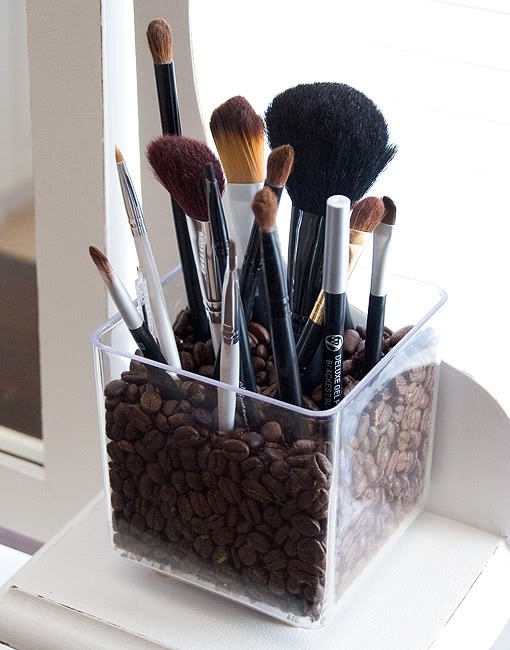 So I just finished saying that the best way to organize makeup is to keep them ir away from the elements, but it's also important to keep your makeup visible or your mornings will be full of frustration! There's nothing worse than fumbling to find a specific product or color when you're in a rush, so be sure you keep your makeup somewhere readily accessible and visible so you don't end up creating a mess looking for a certain color.
---
7

Think outside the Box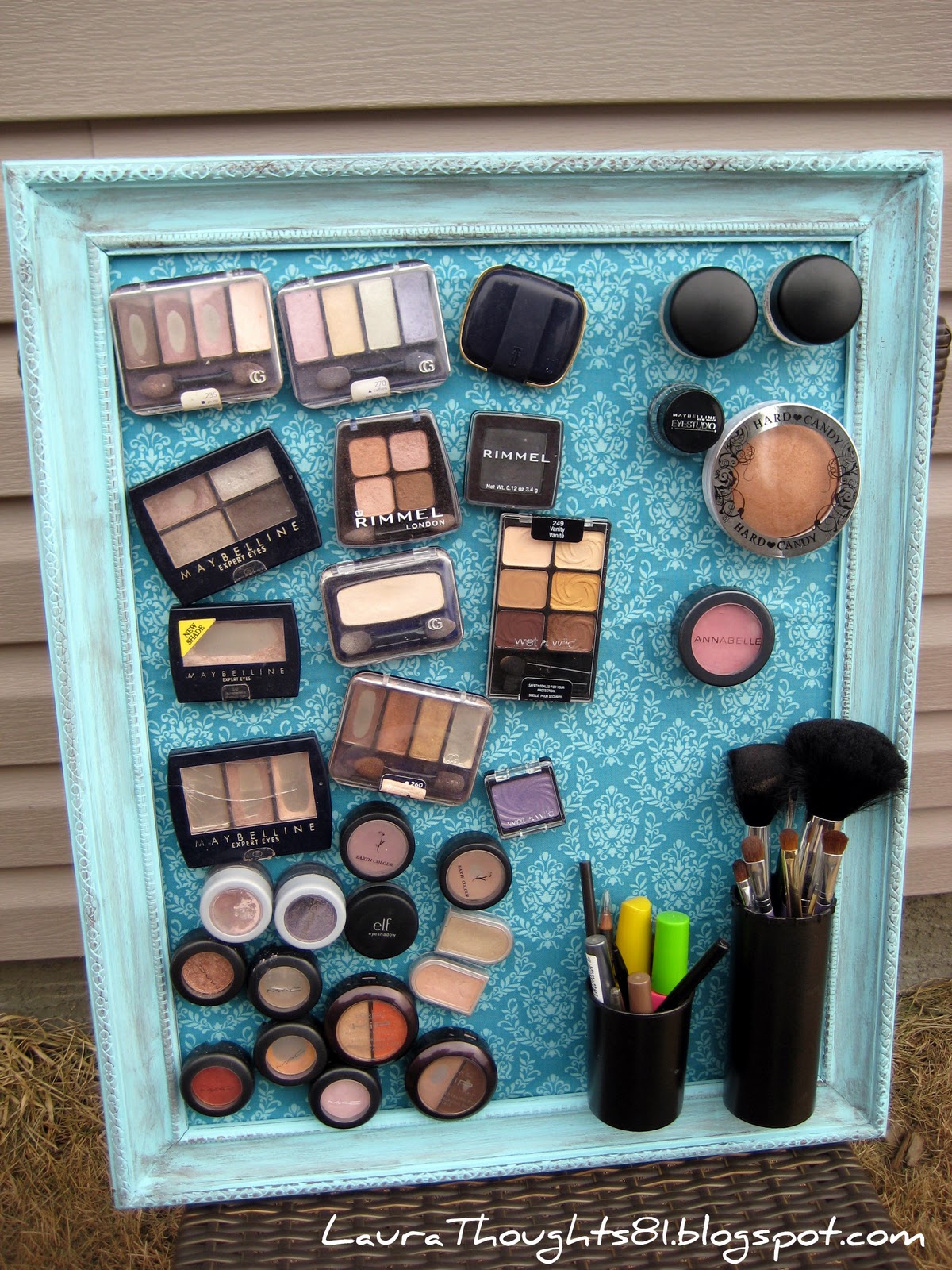 In deciding on how to organize makeup, don't be afraid to get those creative juices flowing and think outside the makeup box! You don't have to go the traditional route and use a train case or trays, there are tons of fun ways to display and store your makeup. Use a lazy Susan, plates, bowls, or glasses for an easy way to display makeup. If you're looking for a DIY project, create a frame and attach magnets or Velcro to the back of makeup to create a board to beautifully display and organize!
I hope you got some ideas on how to sort your makeup and you have fun arranging all of your beauty products! Organizing makeup can seem like a daunting chore but it's a great way to get rid of old products, clean up and arrange your makeup in a decorative way. What are some of your favorite ways to organize makeup?
Top Image Source: pinterest.com
More
---
Comments
Popular
Recent