Although the current trend still points to thick, bold brows, you definitely need products for groomed eyebrows to make that happen. It's all too easy to groom your brows to death and get them too thin, a little patchy, or misshapen. That happens even if you get your brows professionally waxed, threaded, or plucked; I speak from experience here. Of course, it doesn't matter whether you prefer thin arches or bold slashes. No matter your shape preference, you can still benefit from some essential products for groomed eyebrows.
---
1

Too Faced Brow Envy Shaping & Defining Kit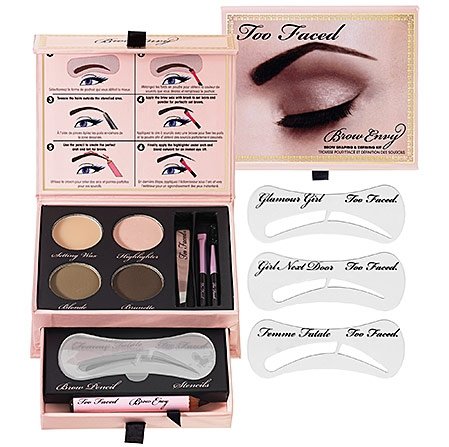 For those of you who need to fill in some spaces, add definition, or enhance color, this is one of the best products for groomed eyebrows you'll find. At $35.00 from Sephora it might seem a little expensive, but that's only until you realize how much you're getting. Too Faced provides you with setting wax, a highlighter, four brow powders, a pencil, small tweezers, stencils, and a guide to help you find and execute your perfect shape. You pretty much get everything all in one kit, and you can mix and match to discover just the right shade as well.
---
2

Sally Hansen Hair Remover Wax Strip Kit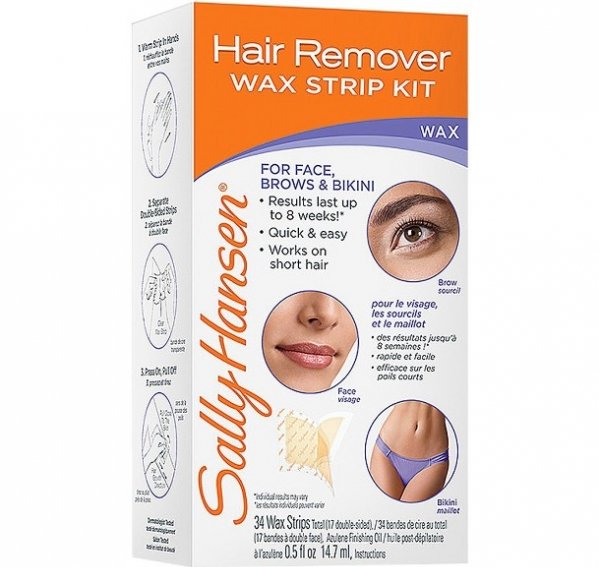 I'm not brave or confident enough to do my waxing at home, but I know many women are. If you're one of them, Sally Hansen is a fantastic, reputable drugstore buy. It's not just for your bikini line by any means, although you can certainly use a few of your 34 pieces there. Otherwise, you should be able to handle your own waxing for months, and all for less than $6.00. You can find this kit at Target, Walmart, or your local drugstore.
---
3

BLINC Eyebrow Mousse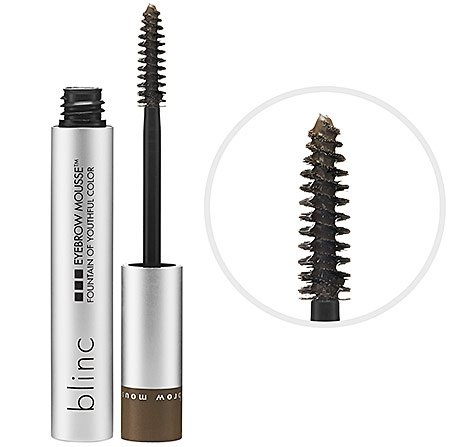 Heather got me this for Christmas, although it came in a two-pack with a marvelous mascara. Due to a slight waxing addiction in my teens, I've got some iffy patches to deal with, and since I'm rather vain about my eyebrows, I can sometimes spend thirty minutes seeking perfection. With this mousse, I'm done in five minutes. It fills in without smudging or looking fake, as some pencils and powders can do, it flawlessly matches your coloring (and you've got every shade of blonde, brown, and black you can imagine to choose from), it doesn't run or fade during the day, and it doubles as a setting gel, so your brows look perfectly groomed. Love it!
---
4

Revlon Expert Tweezers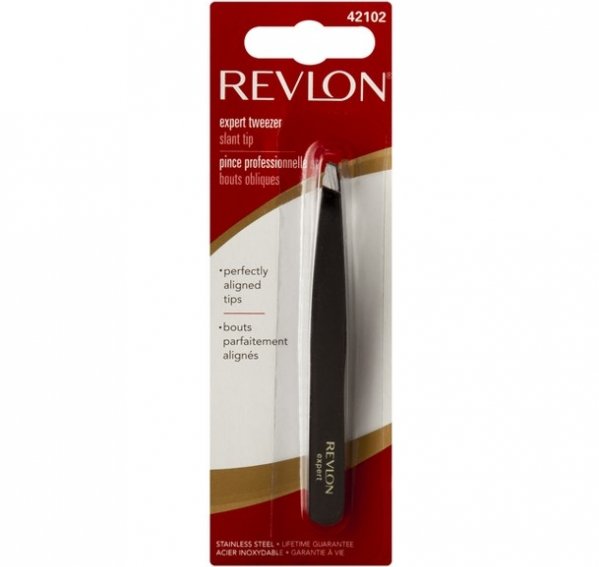 All the same, I still have to pluck all those stray hairs. If you're a plucker, you know how hard it is to find just the right pair of tweezers. These are slant tips, but you might be a straight edge girl. I love this pair; the tips aren't too thick, and they can pluck out even the smallest, most stubborn stubble-hairs. Find what works for you, because there's no right or wrong. You can pick up this pair for just $5.99 at Target, but you'll find oodles of other tweezers at pretty much any retailer or drugstore.
---
5

Milani Brow Tint Pen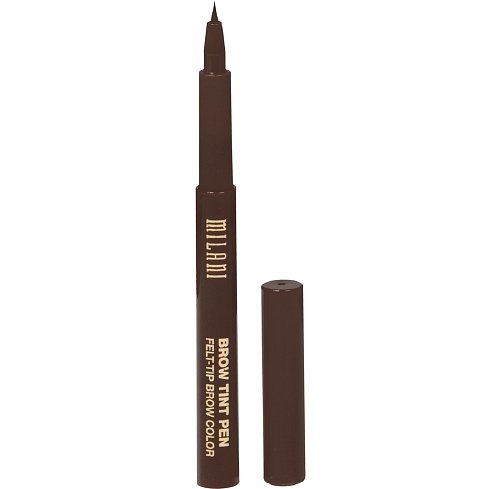 Tired of the smudges and unsteady lines you get from some pencils? You might want to go to the next level and invest in a pen instead. The lines are much cleaner, and because the tip is so fine, you can easily follow the grain and make your brows look much more natural. At $5.99 from Drugstore.com, there's no sense not to at least try it, right?
---
6

Revlon Double Ended Eyebrow Brush

Let me first say that Revlon is not the only brand that puts out an excellent eyebrow brush. The brush itself is essential, and you want something high quality, but CoverGirl and e.l.f. both offer excellent brushes. I like Revlon's because it's double ended and has a mascara brush as well, which you can use with your eyebrow gels too. This brush also works on your eyelashes if, say, your mascara gets a little too clumpy and you don't want to go all MacGyver with a bobby pin. You can grab eyebrow brushes for less than $10.00 from places like Walgreens, Target, Walmart, Soap.com, Drugstore.com … you get the idea!
---
7

Trim Eyebrow Razors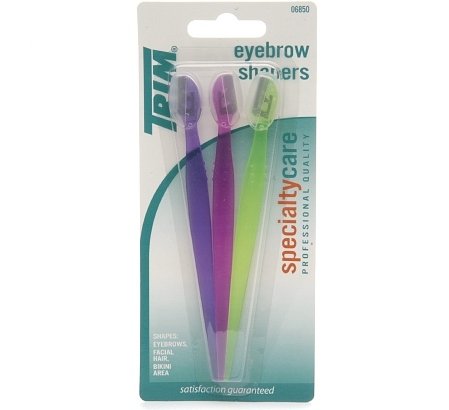 Do you ever find yourself tempted to deal with stray hairs and unibrow situations with your razors? It happens. When I get my eyebrows waxed, my technician always yells at me, but seriously, it happens! If you want a quick tool to deal with strays, or if you simply hate plucking, waxing, and threading, these little tools actually work wonders – and you're far less likely to accidentally shave off a chunk of your eyebrow (raise your hand if this has ever happened to you, too). You can get this brand for under $3.00 from CVS, Walgreens, Walmart, Target – you name it, really!
I couldn't live without my eyebrow tools. I'm especially loving the tint and set product Heather got me for Christmas. Yay, Heather! What's your must-have product for your eyebrows? Are you all about tweezers, do you like at-home waxing kits, or do you keep things pretty natural?
More
---
Comments
Popular
Recent