Budget beauty blogs are a great way to find the latest trends in beauty without having to cough up the big bucks. As much as I like high end makeup, I can't always afford to buy the brand name stuff, especially when drugstore brands do just as good of a job! So, if you like to find low cost duplicates of brand name makeup, learn about new, low-cost beauty products and read up on product reviews, you've got to start following some of these budget beauty blogs!
---
1

Budget Beauty Blog

One of the best budget beauty blogs is actually called Budget Beauty Blog! You can find tons of detailed makeup, skin and hair care reviews as well as giveaways and a Wall of Mascara which shows all the mascaras that the blog founder Jennifer has tried, so you can compare and contrast the results. If you're a fan of drugstore beauty products, bookmark this blog ASAP!
2

Nouveau Cheap

Nouveau Cheap is another fabulous bargain beauty blog that I've been following for awhile. Check out this blog to get the skinny on drugstore and big name makeup sales, product reviews, nail polish swatches and tips and tricks. Blog founder Gianna also features a page where readers can post product sightings, sales and more. This blog really helps you get the most for your money so if you're new bargain beauty products, definitely check her out!
---
3

Miss Budget Beauty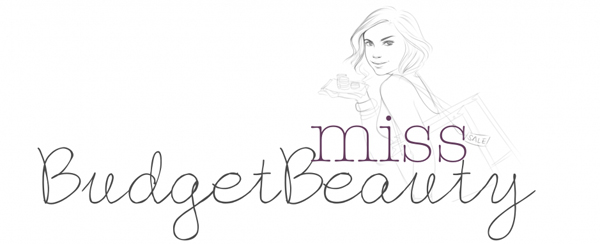 This budget beauty blog was started by a young mommy from the UK who loves beauty products but doesn't always have the cash for expensive makeup. What can you expect to find on this beauty blog? You'll fine product reviews, lower cost dupes, beauty box reviews and she also has a YouTube channel for makeup tutorials and more!
---
4

Glitz Glam Budget

Glitz Glam Budget is another amazing budget beauty blog that also features budget fashion. If it has to do with looking pretty on a budget, you'll probably find it here! Check this blog for beauty and skin care reviews, details on beauty deals and freebies, giveaways, tips and styles for less.
---
5

The Drugstore Princess

This beauty blog calls itself a forum for makeup lovers, hair doers and product junkies! You can find lots of makeup tips, product reviews, dupes, giveaways, recommendations on hair and makeup tutorials and hair and makeup inspiration. This blog also has a lot of Q&A within the blog, so if you have a question on a particular product, you can probably find it here or submit a question!
---
6

Project Swatch

You can probably guess the idea behind this next beauty blog, it's all about swatches! The next best thing to reading a review on a product is checking out the swatch to see how it looks. While this blog focuses on drugstore beauty products, you'll find some higher end products as well. Check out the tab on new 2013 drugstore products for reviews, swatches and photos.
---
7

Sparkle and Mine
Sparkle and Mine is one of the newer budget beauty blogs that I've come across. This blog was started by Sarah, who's a college student and believes in bargain fashion and beauty. You can find beauty deals, dupes, product reviews, inspiration for makeup, hair, fashion and nails and tutorials. This blog is like a one-stop shop for all things beauty and style!
If you're trying to cut down on beauty expenses or just like to keep up-to-date on the world of bargain beauty, these budget beauty blogs are right up your alley! I hope you find some helpful information from these blogs, there's something for everyone! What's your favorite bargain beauty blog? I'd love to check it out!
Source: budgetbeautyblog.com, nouveaucheap.blogspot.com, missbudgetbeauty.co.uk,glitzglambudget.com, drugstoreprincess.tumblr.com, project-swatch.com, sparkleandmineblog.blogspot.com
---
Comments
Popular
Related
Recent