If you're an ultimate fashion lover, you probably want to display your love for fashion in any way possible. That could be in small ways, or it could be something more permanent, like a tattoo. If you decide to go the tattoo route, these fashion tattoos are sure to impress you. No matter how big or small you want the fashion tattoo, there's something on this list that will be absolutely perfect for both the fashion lover and tattoo girl in your heart! Whether you want to go bold or understated, you'll fall in love with at least one of these beautiful tattoos!
Table of contents:
1

Vogue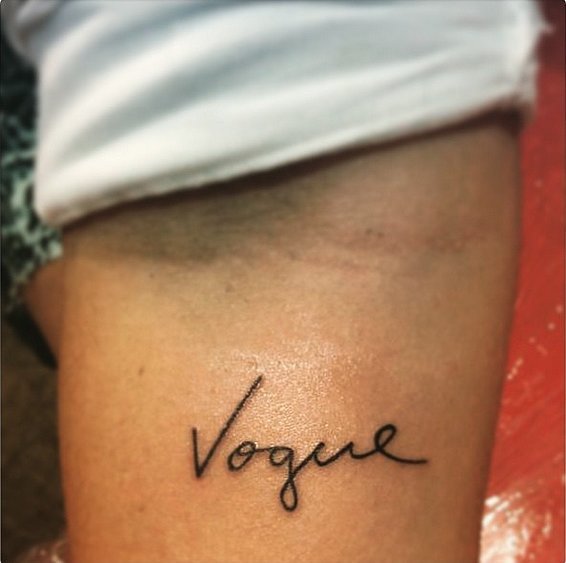 If you're a huge lover of fashion, or fashion magazines, or even just songs about fashion, then this is the tattoo for you. It's subtle, but it gets the point across that you absolutely love fashion. Plus, the sleek font is just so chic and screams "Vogue," in my opinion.
2

A Tattoo Bracelet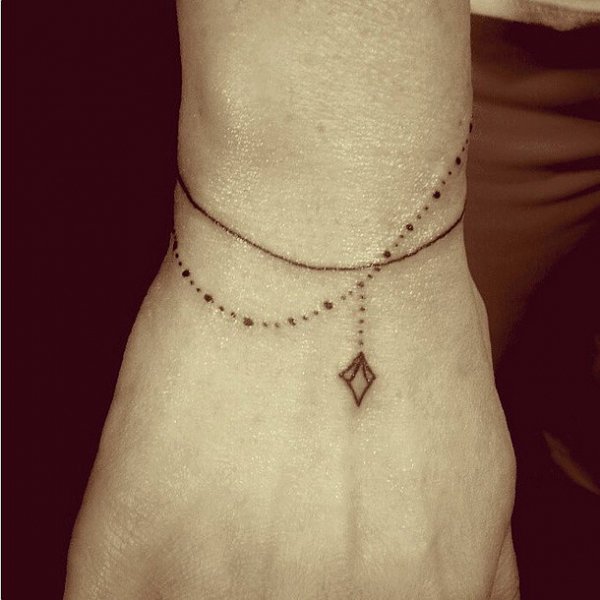 It's not every day that you see a bracelet tattoo, but this one is so cute, how could you not be obsessed with it? I especially love how dainty and detailed the bracelets are. It's such a simple design, but it really gets the point across that you're a fashion lover.
3

Hidden Hanger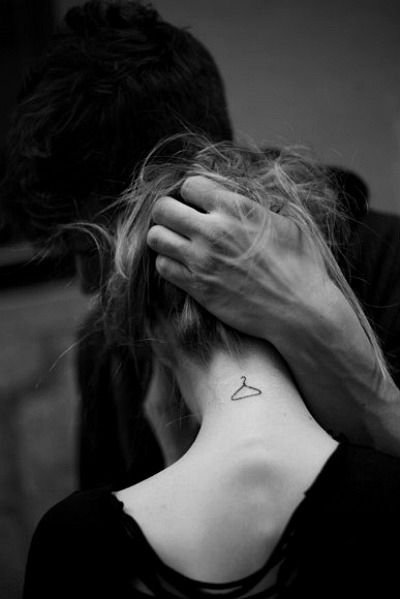 I know a lot of people who would love to get a tattoo but don't want it to be in a noticeable spot, or don't want it to be too big. This tattoo is the perfect answer for that if you're a tattoo lover. It's a simple clothes hanger, but people will immediately know that you love fashion when they see it, and it's so small and hidden behind your hair that most people probably won't notice it at first!
4

Red Lipstick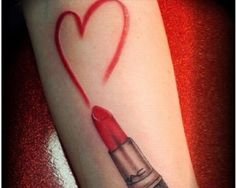 If you love makeup and fashion equally, this is a great tattoo to get. It's a chic option, and the color really stands out. Even if you're someone who doesn't want your tattoo to be too noticeable, you can always alter the tattoo to be a different "lipstick" color, to maybe a pink or nude shade.
5

Audrey Hepburn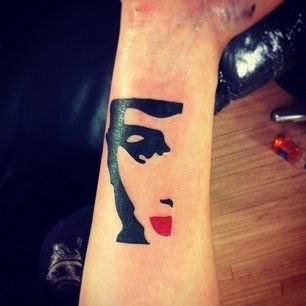 I think we all agree that Audrey Hepburn is the ultimate queen of fashion. If you want to pay homage to everyone's favorite fashion icon, this tattoo is a great way to do that. You don't necessarily need to get her face tattooed on your body either. She has so many good quotes you could get as well!
6

Arrow Anklet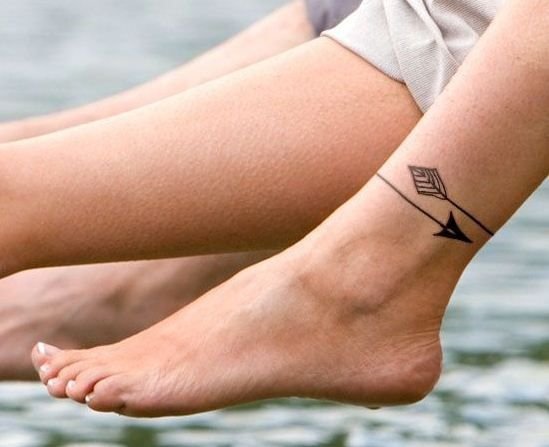 Are you a lover of ankle bracelets but can't really find one you love? Get something like this tattooed to your ankle instead! The arrow design is especially chic and in style, but you could get any design you want for a look that screams you!
7

Sewing Pattern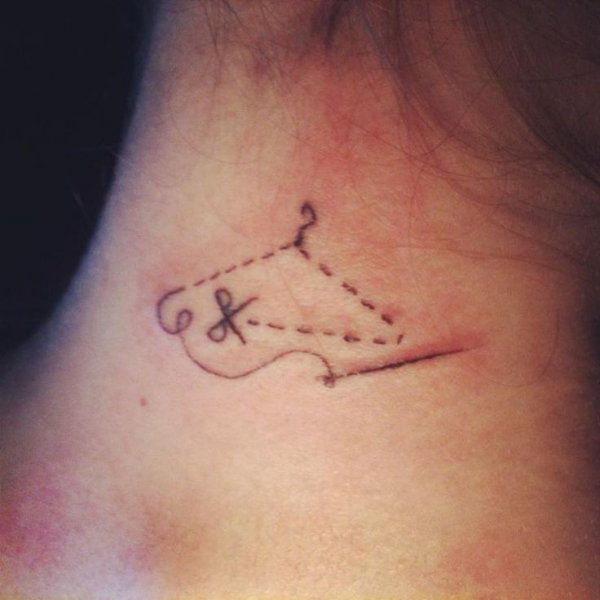 If you're not only a lover of fashion, but also a lover of creating fashion, this tattoo is perfect for you. The sewing pattern is perfect for the person who loves to create her own clothes, but the hanger is perfect for any fashion lovers out there. I personally love how it looks like you've sewn the hanger into your skin, even though it's just a tattoo.
What are your favorite fashion tattoos? Would you ever get any of these tattoos on your skin? Let me know if you would in the comments!
Please rate this article