It might seem early to be talking about fall beauty trends already, but I like to be prepared! Maybe you need a break from all the bright colors of summer or you just want to get an idea of what to look forward to this fall. Either way, I think you'll love these fall beauty trends from the runway and you'll be raring to get ready for fall and beyond!
---
1

Berry Lips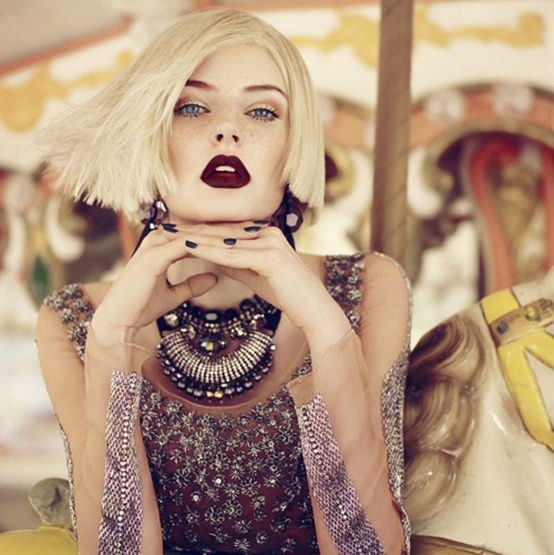 Berry lips are one of the fall beauty trends that I see come and go but never get tired of! Deep, berry lips were seen all over the runway and it looked hot in just about every shade! This lip color screams fall to me because it's bold, deep and reminds me of the season-appropriate cranberry color that floods the beauty product aisles that time of year.
2

Color Blocked Cat-eyes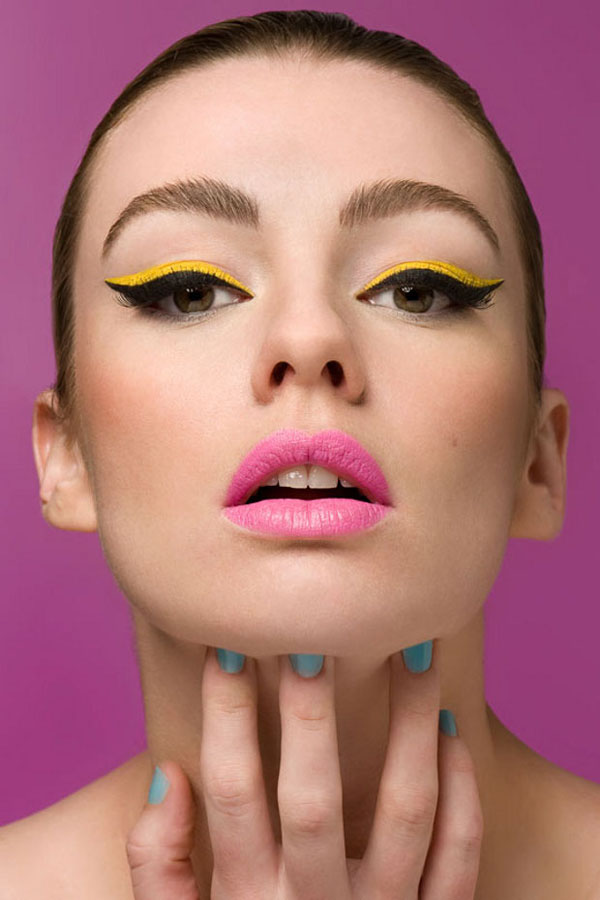 Color blocking was a huge trend in apparel and nails, but now you can enjoy wearing the trend on your eyes! This is also great news for girls who like to rock cat eyes but crave a new way to wear the classic trend. Achieve this look by pairing a soft cream pink or lilac eye shadow on the inner half of your eyelids and creating a bold cat eye in black. Top the cream shadow with powder shadows to really set the colors. Make sure you use different brushes for the contrasting colors so the colors stay sharp!
---
3

Graffiti Nails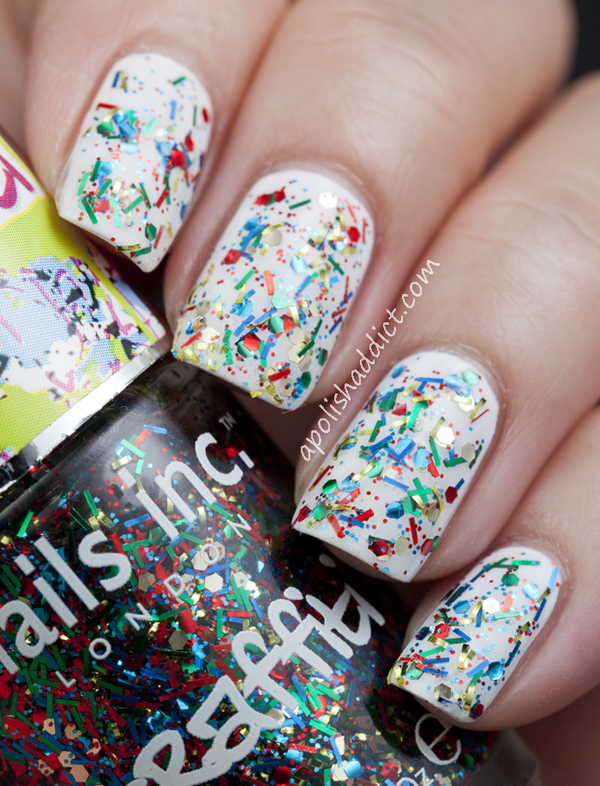 Nail art is still alive and well in the fall beauty trends! This time nail art is taking a more artsy, graffiti-inspired look with wearing a solid color and using fine-point nail polish pens or Sharpies to draw on some colorful squiggly lines or whatever you fancy! The look is easy to create, unique and you'll have fun drawing on your nails. Not a fan of nail art? Nude nails were also huge on the runway!
---
4

Braids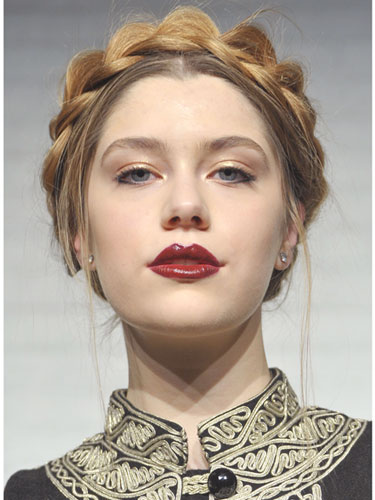 Some of the models on the fall runway were seen with French braids topped with a furry mohawk. While I'm all for trying new and different styles, I just don't think I could pull off the furry punk look! Luckily, we can still stay on trend by wearing our hair in a simple yet chic braid or getting a little more creative with a milkmaid braid.
---
5

Natural Makeup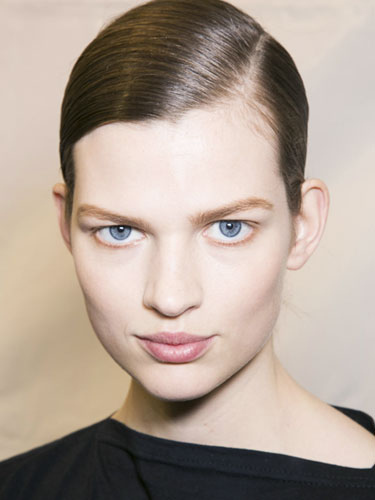 While there were plenty of bold beauty looks seen on the runway, natural makeup was also spotted on models and they looked just as hot! If you prefer to wear minimal makeup or just want to make it appear as if you're wearing minimal makeup, you're in luck! The only beauty products you'll need are tinted moisturizer, a brow-grooming tool and just a pretty wash of color on the lips!
---
6

Wild Waves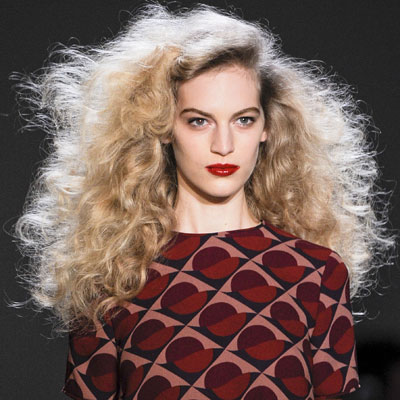 If you have wild, wavy hair, wear it in all its glory this fall! No need to use any beauty products to tame any frizz or corral your curls! The trend is big, wild, wavy or curly hair in all its glory. I for one think this look is beautiful and it's about time that others recognized it as well! If you're lucky enough to have naturally curly or wavy hair, you have to try this out!
---
7

Defined Eyes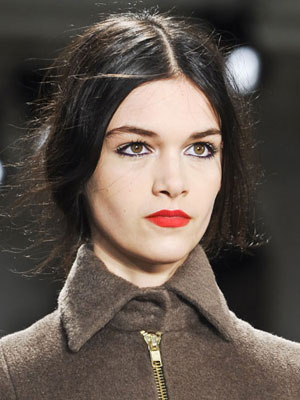 If you're not a fan of the bold cat eyes, you can still get in on the fall beauty trends by using a dark eyeliner to define your eyes. Yep, it's really that simple! Use a black eyeliner to draw precise lines around your eyes and you're done! On the runway, defined eyes were often paired with a bright, bold lip, which was a refreshing change from the nude lips!
I look forward to seeing the beauty trends every season. It's so fun and exciting to see all the new makeup application techniques, colors and beauty products that are the next big thing! Do you like to recreate looks from the runway? What fall beauty trend are you looking forward to trying most?
---
Comments
Popular
Related
Recent