Celebrity Beauty Tricks can save a lot of time while still making you look fabulous, because although there are plenty of celebrities who spend hours with their personal makeup artists, others have quick tips that leave them looking incredible. Some celebrity beauty tricks can help you fix your hair in no time flat, while others can give you such glowing skin, you won't even need makeup! I'm always interested in tips that let me look good but don't make me waste a lot of time. If you feel the same or just want to try something new, the following celebrity beauty tricks will definitely help!
---
1

Glistening Skin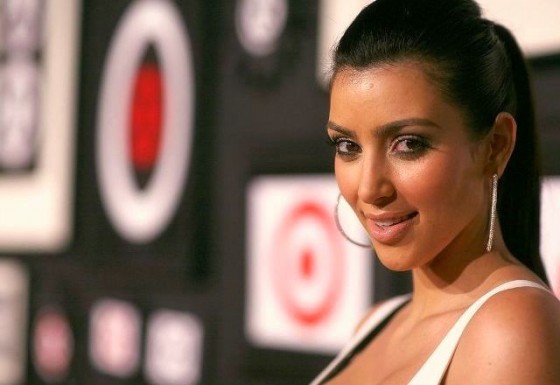 Lots of celebrity beauty tricks save you money as well as time, and this is one of them. You might not like Kim Kardashian, but you should still take a page out of her book if you want to give your skin a sheen. Rather than spending a lot of time and a ton of money on spa treatments or something, just use body oil! Not baby oil, that's too greasy; instead, look for something more natural, and always remember that less is more!
---
2

Winged Eyeliner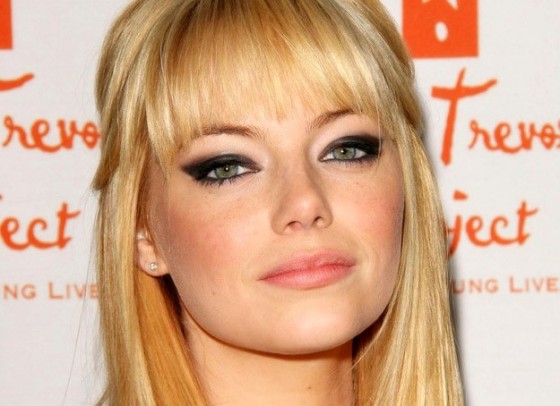 Emma Stone rocks this look to perfection, and it's easy to imitate if you know the trick. Rather than using a liquid liner, use something that's gel or cream based instead. Those formulas are more forgiving if you mess up and need to fix your lines. Also, pretend that there's a subtly curved line going from the very end of your eyebrow to the outer corner of your upper eyelid, then trace your line a quarter of the way between them. That's the perfect curve for a winged look!
---
3

Sculpted Cheekbones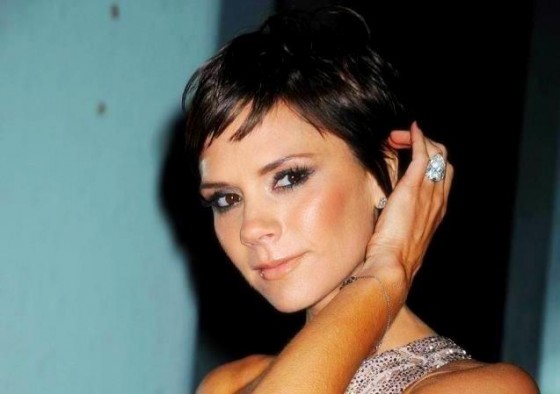 Victoria Beckham has a lot going for her – great hair, amazing style, beautiful children, and a loving, hot husband – but she also has great cheekbones. What are the celebrity beauty tricks she uses to make them look so sculpted? You have to suck in those cheeks, ladies, and sweep powder over their hollows – beige if you have fair skin, bronzer if you have a darker complexion. Don't swipe it or go up and down; try swirling it instead. After that, use a rosy shade of blush on the very tops of your cheeks.
---
4

Dewy, Radiant Skin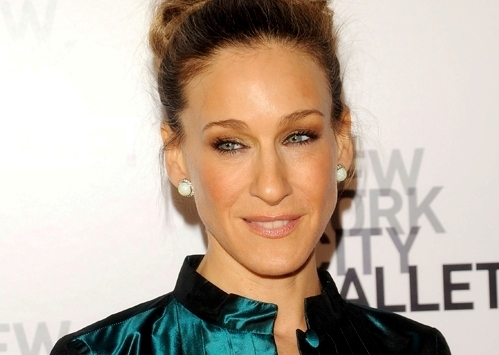 Again, you don't have to get a ton of facials if you want this look. This trick comes courtesy of Sarah Jessica Parker and her makeup artists – and say what you will about SJP, but her skin is always gorgeous. All you need is a cream based highlighter, which you should apply in a C-shape from the topmost portion of your cheekbone up to your temple. Blend it into your skin – and that's it! Shade wise, if you have fair skin, then a highlighter with a champagne or silver tint will be beautiful; if your skin tone is more medium, get something gold; if your complexion is dark, go for bronze.
---
5

Super Speedy Chignon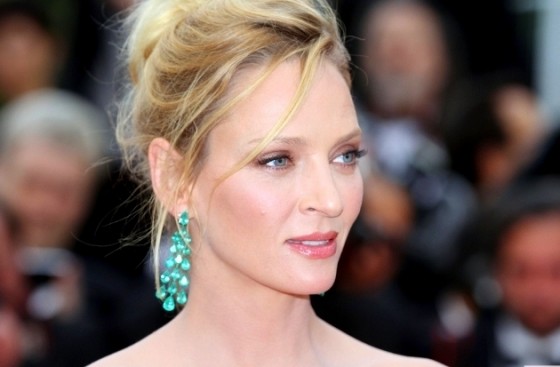 I love celebrity beauty tricks that involve quick but glamorous hairstyles. I never have any patience for spending a lot of time on my hair. If you're the same, then copy Uma Thurman. She's mastered the art of a quick but still glamorous chignon. All you do is shampoo your hair, but let it air dry for the texture and the softness. Once it's dry, pull it up into a high ponytail, but skip the elastic and twist it into a loose bun instead, then use bobby pins to secure it. It doesn't matter if the ends stick out or if there are tendrils falling loose around your face, because that softens the style beautifully.
---
6

Red Lips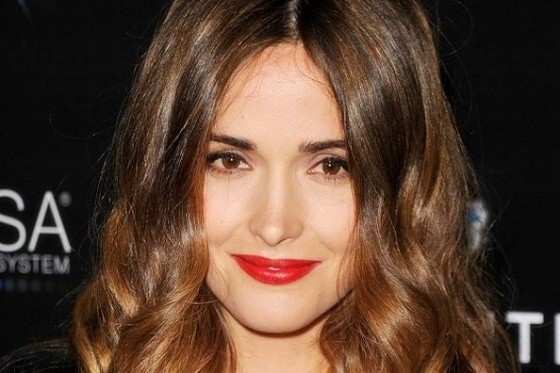 The red lip look is classic, and it doesn't have to take a long time to perfect. The reason it's so perfect is because it instantly transforms your entire look – and yet it's so simple! Rose Byrne really knows how to pull off a stunning red lip, and she makes hers long lasting and smear-proof by first using a lip stain in a matching shade, then applying the lipstick. Your color will last all night without rubbing off on anything!
---
7

Luscious Lashes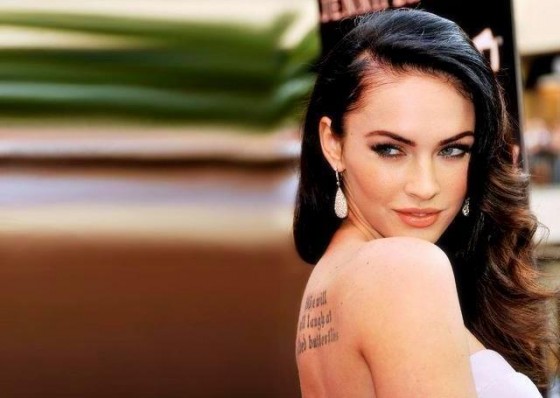 The best celebrity beauty tricks often focus on one aspect of your face – like your eyelashes. If your eyelashes look long, thick, and curly, you hardly need anything else. Megan Fox knows the value of luscious eyelashes, and she gets them without using falsies. All you need is an eyelash curler, and you start out by curling your eyelashes. After that, use a volumizing and lengthening mascara; you need to pull your wand up the outer corners of your eyelashes, and then out. The key is, you need to coat the top of your eyelashes, too. You'll be amazed at the results!
---
8

Metallic Shadows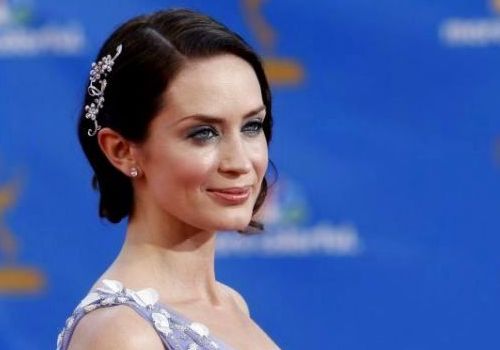 Metallic eye shadows are amazing; they really make your eyes pop. If you want to be like Emily Blunt, go platinum with a silvery shadow; apply it to your top lids and your bottom ones as well, but don't go crazy. If you want to pull of one of Jada Pinkett Smith's signature looks, however, go with gold – but use your finger to pat it onto your eyelids!
---
9

Shiny Tresses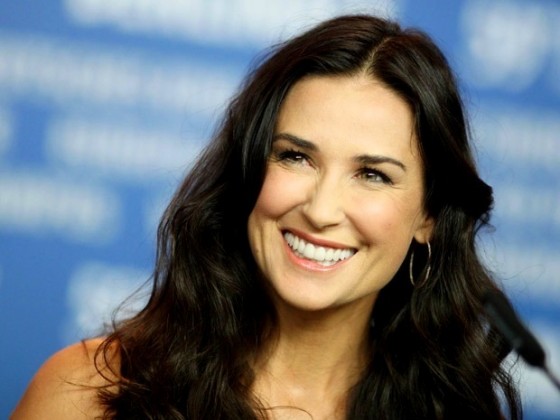 You know you're dying for some of Demi Moore's celebrity beauty tricks, right? Demi's shining glory is her hair, and boy does it shine! If you want your hair to gleam like hers, I have two words for you: shine serum. That's all you need! And just a little dab'll do you!
No matter what look you're going for, there are plenty of celebrity beauty tricks that can help. You don't have to look like Taylor Swift, Demi Moore, or Emma Stone to make use of the celebrity beauty tricks they employ to make themselves look fantastic – but you can bet they'll make you look incredible, too! Do you know of any other celebrity beauty tricks that might be helpful?
Top Image Source: data.whicdn.com
More
Popular
Recent