By now, you've probably heard about strobing and how it's the next big thing in beauty. Supposedly it's even better than contouring and sculpts your face beautifully all while requiring much less product and skill than traditional contouring, so no wonder it's getting tons of buzz. If you want to learn more about it or want to give it a try so you too can show off your strobing skills on Insta, keep reading for all the details!
---
1

What is Strobing?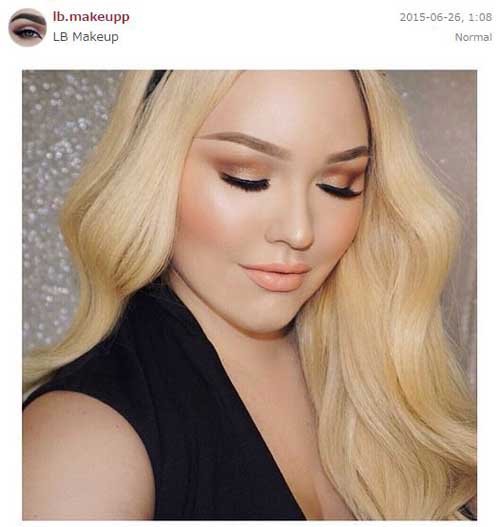 So, what exactly is strobing? Basically, it's a new-ish way to contour your face. It's said to be a more natural and subtle way to contour and highlight your face that everyone is wearing, from bloggers to runway models. Some people say it's just highlighting, but it's more like highlighting with a little more finesse. Makeup artist Jorjee Douglass tells Refinery 29 that a strobed face is "a healthy glow at the highest voltage."
---
2

Contouring Vs. Strobing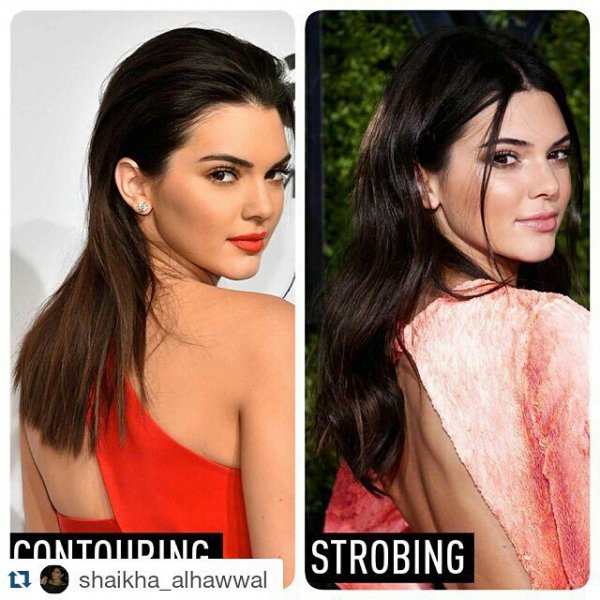 Just so we're all on the same page, let me point out the difference between the two makeup techniques. Contouring utilizes powder or cream that's a few shades darker than your natural skin tone and adding shade and definition to specific areas of the face to enhance your facial structure. Strobing, on the other hand, involves accentuating the high points on your face and focusing on the light.
3

What You'll Need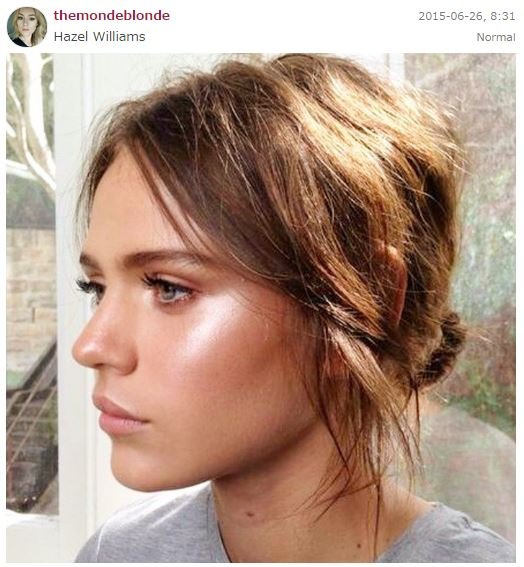 One of the best things about strobing is that you don't need to buy a bunch of new products. You probably already own a highlighting powder or cream or other highlighting product and that's the star of the show. Other good items to have on hand are a quality moisturizer or primer, matte blush, and matte eye shadow.
---
4

Application Tips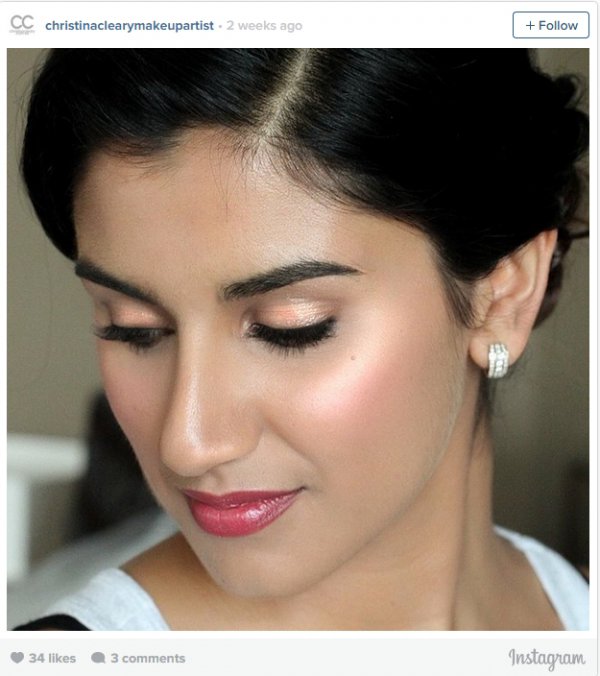 Depending on what product, liquid, cream, or powder you use, you can use a brush, a dampened makeup sponge, or even your fingers to blend the product into your skin. In my experience, using a dampened makeup sponge is a good way to avoid applying too much product if you're fearful of applying too much highlighter.
---
5

Where to ILLUMINATE Your Face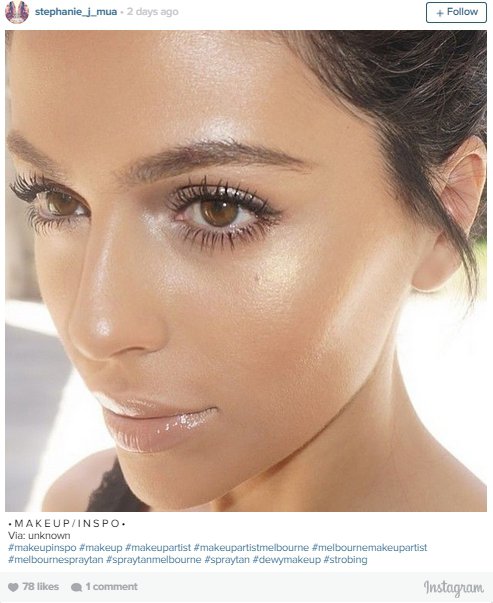 So now that you've got your products ready, where the heck do you apply it? The main areas to concentrate on are the bridge of your nose, cheekbones, brow bone area, and the inner corner of eyes. Basically, the same places you'd normally apply highlighter, but you'll apply more generous amounts of product for that radiant glow.
---
6

What to Avoid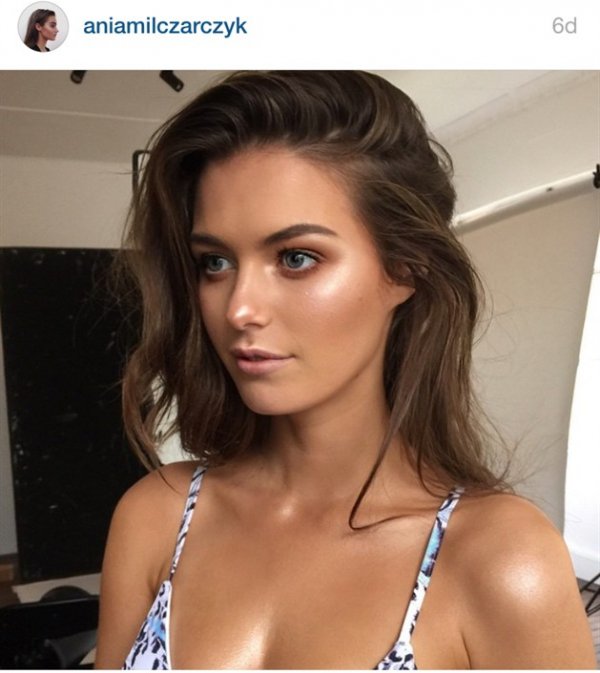 The main concern with using highlighting beauty products is that you can end up with the dreaded frosty '90s look or resembling a disco ball, so balancing the look with matte products is key. Stick to matte lipstick, blush, and eye shadow when strobing. Also, avoid any products around blemishes so that you don't inadvertently highlight blemishes.
---
7

What about Oily Skin?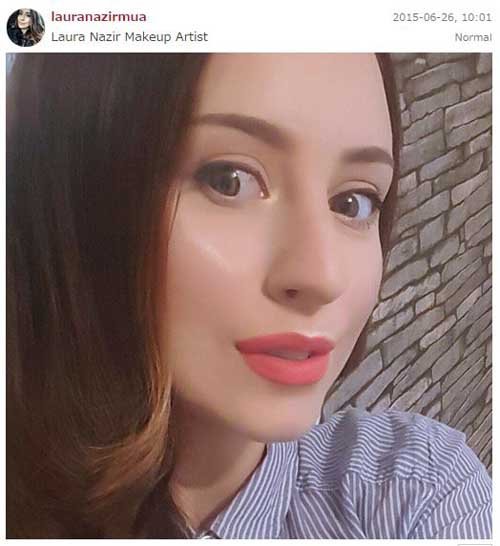 If you have combination or oily skin, you might already achieve a natural glow to your skin. But, it doesn't mean you can't take part in strobing! Some makeup artists have created a semi-matte strobing effect that looks just as pretty, so not to worry. You can try the semi-matte route, there are some great YouTube videos on this technique, or just use less product and in fewer areas of the face.
Strobing might seem a little confusing because it's so similar to highlighting, but you might end up really liking the look! It's a great look for summer and it leaves your skin looking so fresh, dewy, and just like you came back from a tropical getaway! Will you try strobing?
---
Comments
Popular
Related
Recent