You might not want to wear fun hair accessories every day, but they can sure glam up a festive occasion. Well, I take that back - you're going to love these so much that you'll definitely want to put them on all the time. Fun hair accessories are perfect for weddings, backyard parties, dinner out on the town and just about any other occasion you can think of.
Table of contents:
1

Piles of Bobby Pins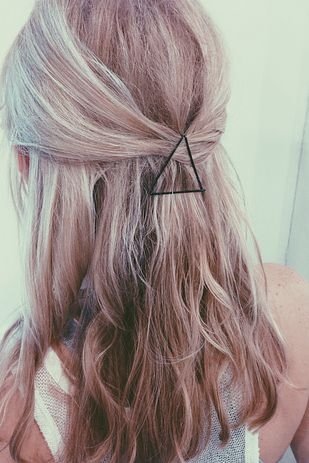 Via 29 Hairstyling Hacks Every Girl ...
Who knew you could use loads of bobby pins? This is one of the easiest of the fun hair accessories to use.
2

A Bit Casual a Bit Fancy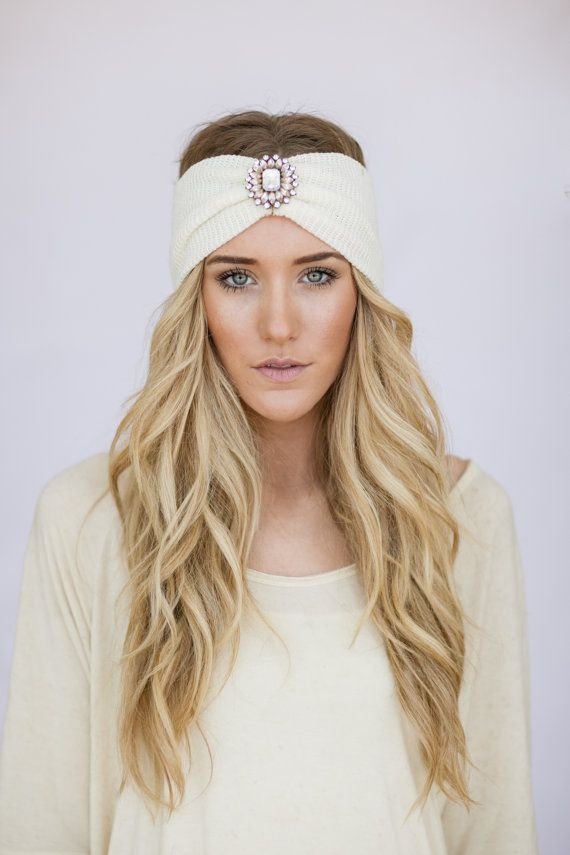 Via Unavailable Listing on Etsy
Comfort and glamour come together for a headband that goes with your entire closet.
3

Small and Adorable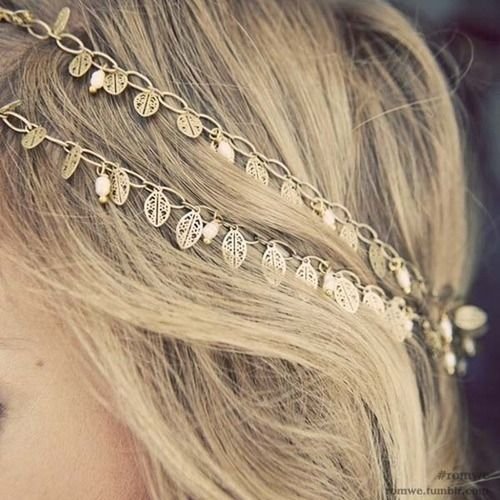 Via Bags & Accessories
This delicate chain worn in your hair adds a lot of impact to your style.
4

Tie It on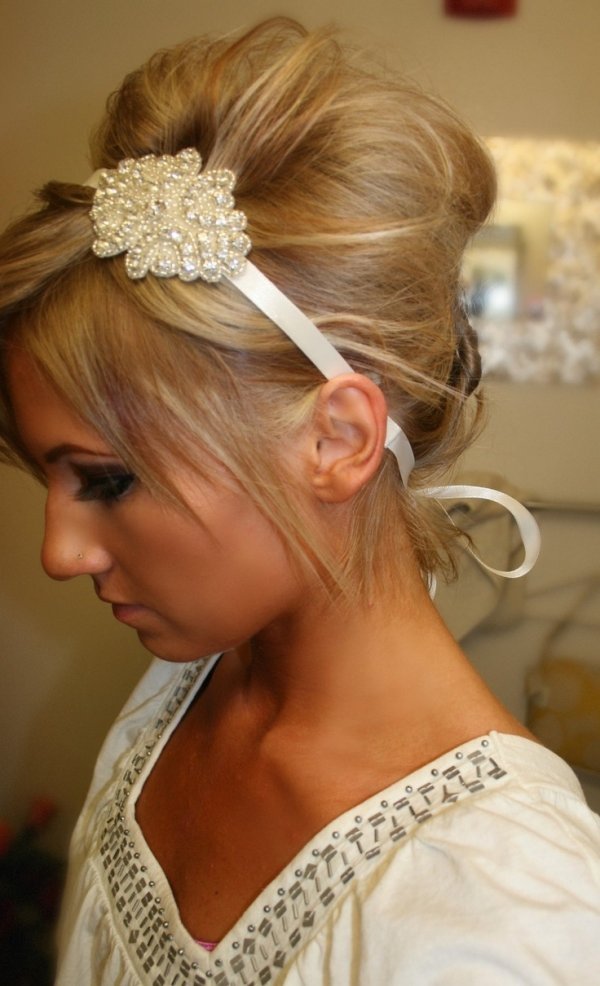 Via Rhinestone Bridal Headband- KELLY, Wedding ...
Tie the ribbon under your hair for a feminine and fun look.
5

Bows, Bows, Bows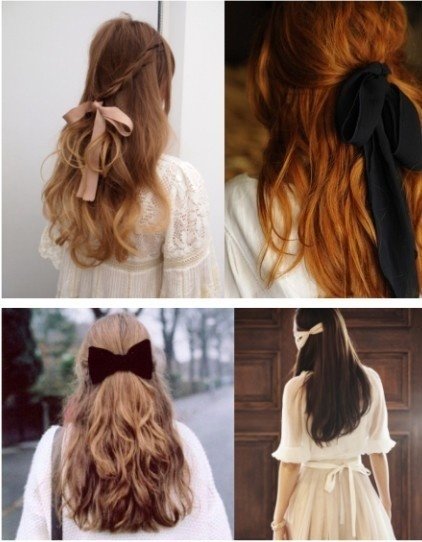 Via 爱吃西瓜的小屁孩 - 蘑菇街
A beautiful ribbon bow can be worn in so many ways.
6

Sparkly Leaves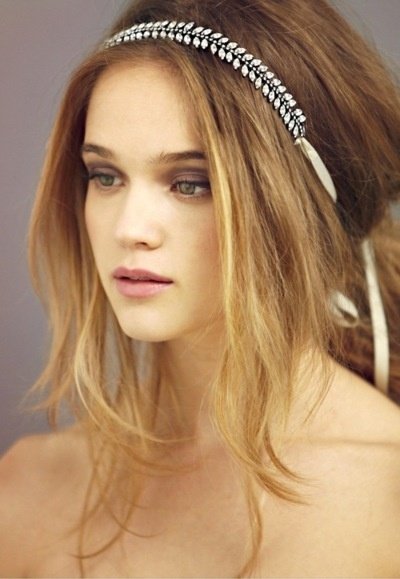 Via jENSON & jANE
The bling on the tiny leaves makes this a headband you'll love to wear with anything.
7

Butterflies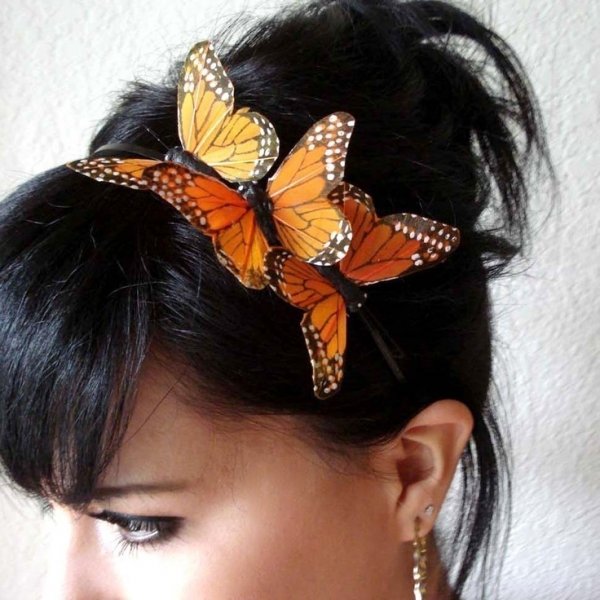 Via butterfly headband - butterfly hair ...
You won't find anything like this fancy headband adorned with three beautiful monarch butterflies.
8

Golden and Understated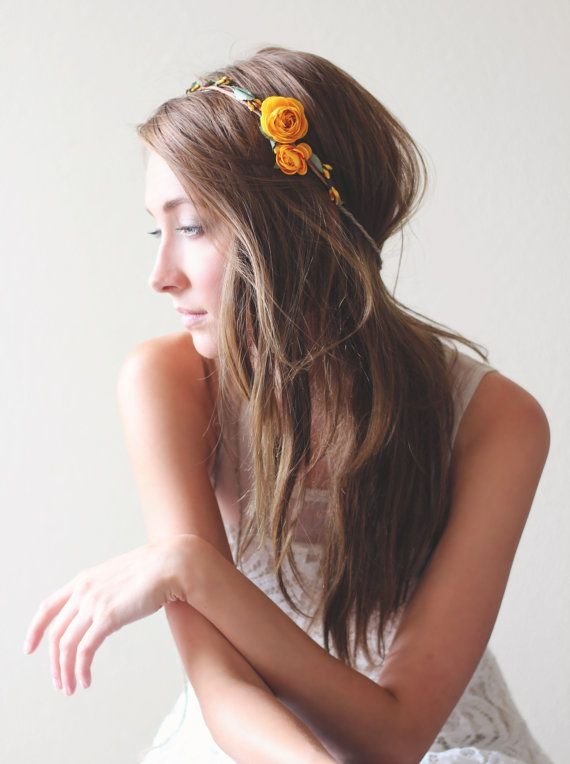 Via Reserved for - jemimaandkate
The flowers aren't huge, but the color gives them lots of personality.
9

Edgy Hair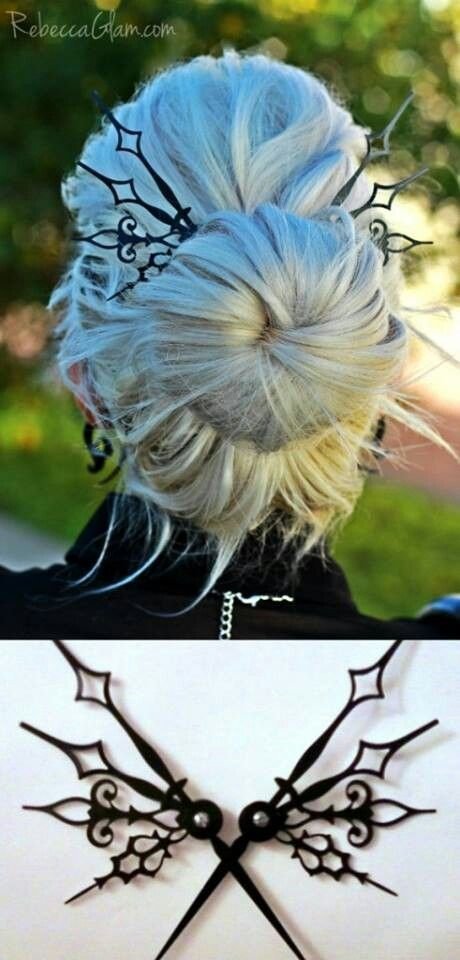 Via DIY accessories
These spike picks are a fun way to add some edge to your hair style.
10

PeACOCK FEATHER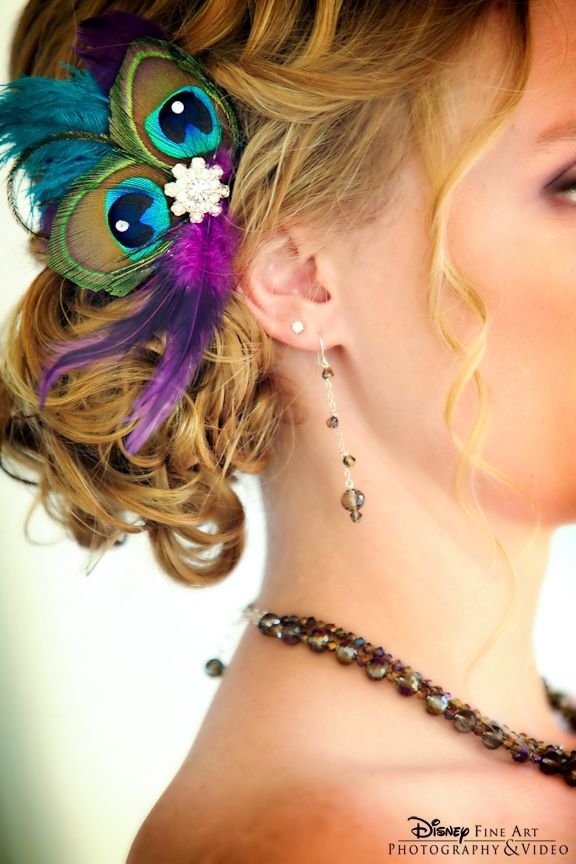 Via Hair Accessories 139: This Disney ...
The bright colors and modern design of this peacock feather is a fun addition to any hair style.
11

By the Sea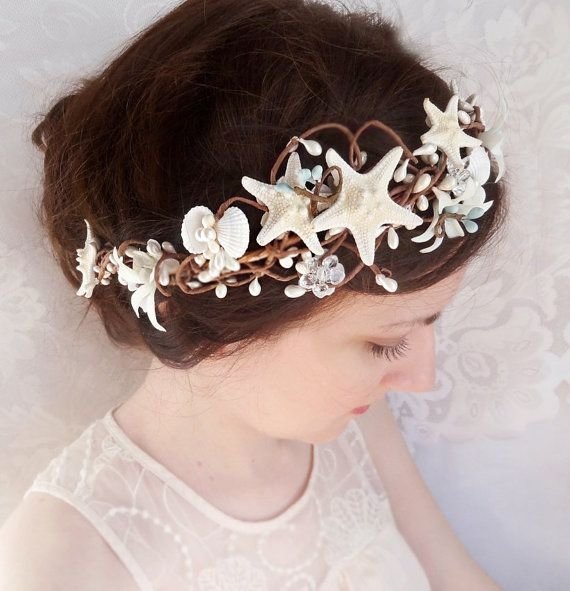 Via seashell hairpiece, starfish hair accessories, ...
This conglomeration of beachy shells is perfect for an outdoor event.
12

Greek Goddess Crown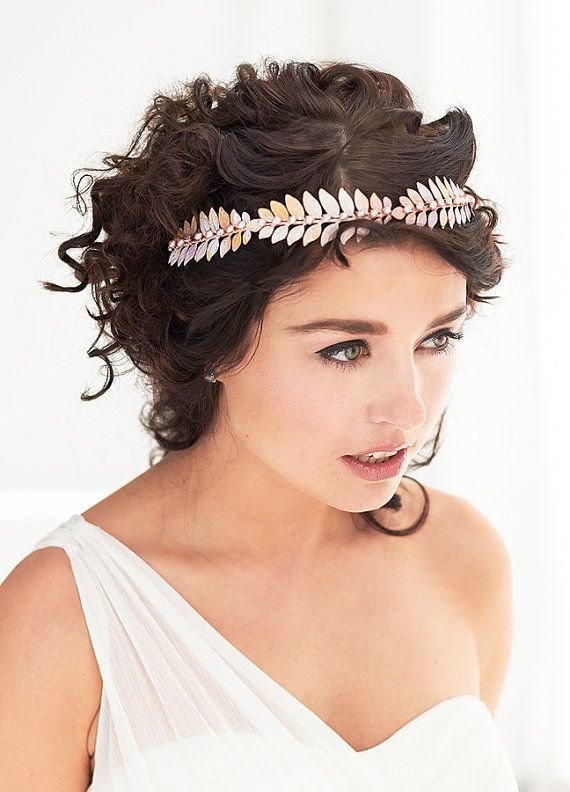 Via Bridal Hair Accessories, Hair Accessories, ...
Pair this hair piece with a toga and you'll be the most beautiful girl at the ball.
13

Beads Galore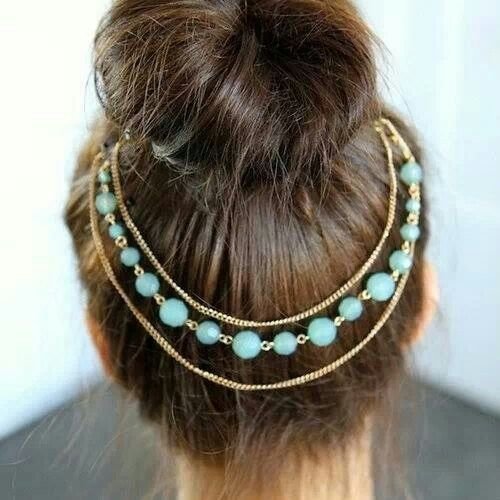 Via Must Have
The blue and gold beads on this piece are neutral enough to wear with anything.
14

Wear It Low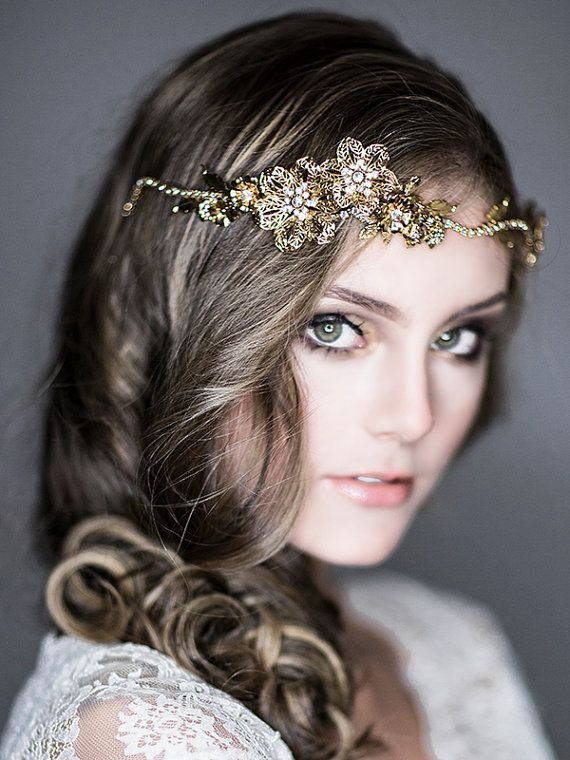 Via Wedding Headband, Bridal Hair Accessories, ...
Wearing a headband low on your forehead is modern and retro at the same time.
15

Gold Feather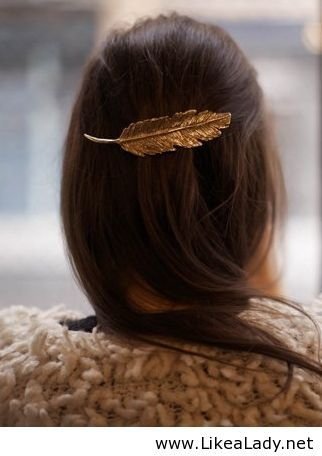 Via Hairstyles
The simplicity of this gold feather is ideal for sundresses and sweaters.
16

Glam It up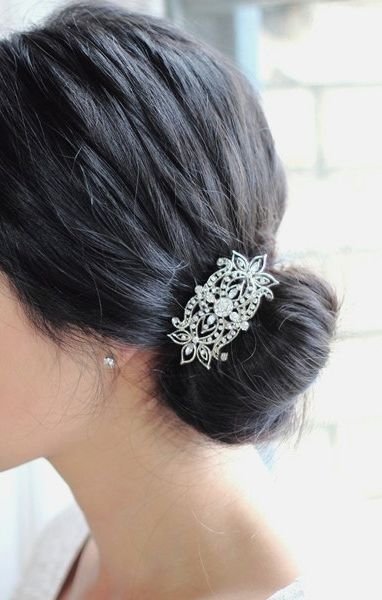 Via Bridal Headpiece | Crystal Wedding ...
This small embellished hair clip is great for updos.
17

Starfish Trio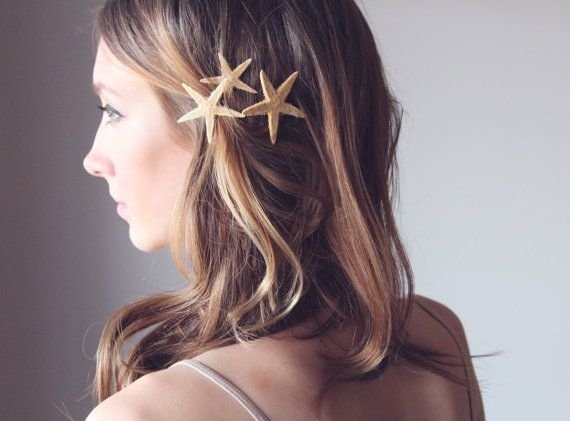 Via SANDY STARFISH PINS - Destination ...
This grouping of starfish is fun to look at and gives a whole new personality to your style.
18

Floral Headband
Via Bridal Headband, Wedding Headpiece, Rhinestone ...
I can't help but see this headband on a summer bride.
19

Curves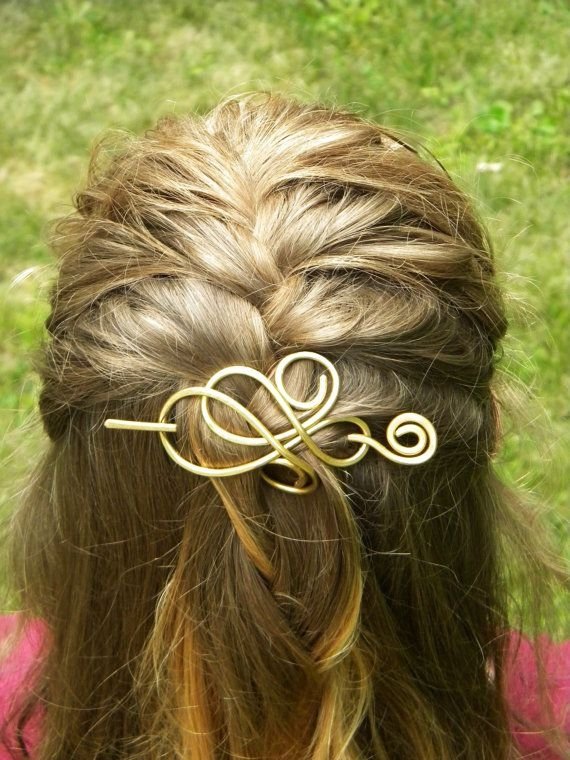 Via Hair Bow, Hair, Accessories, Hair ...
The gold curves, but simple pattern, of this hairpiece makes it ideal for any outfit.
20

Crystals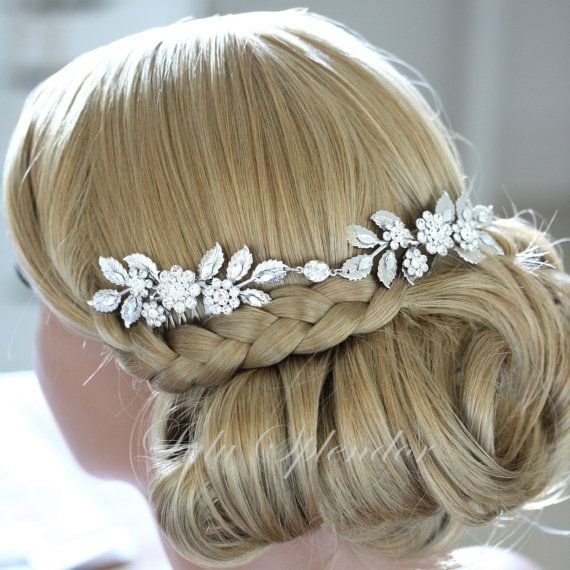 Via Wedding Headpiece Bridal Hair Accessory ...
The crystals and unique length of this piece makes it great for wearing low on your head.
21

Lacy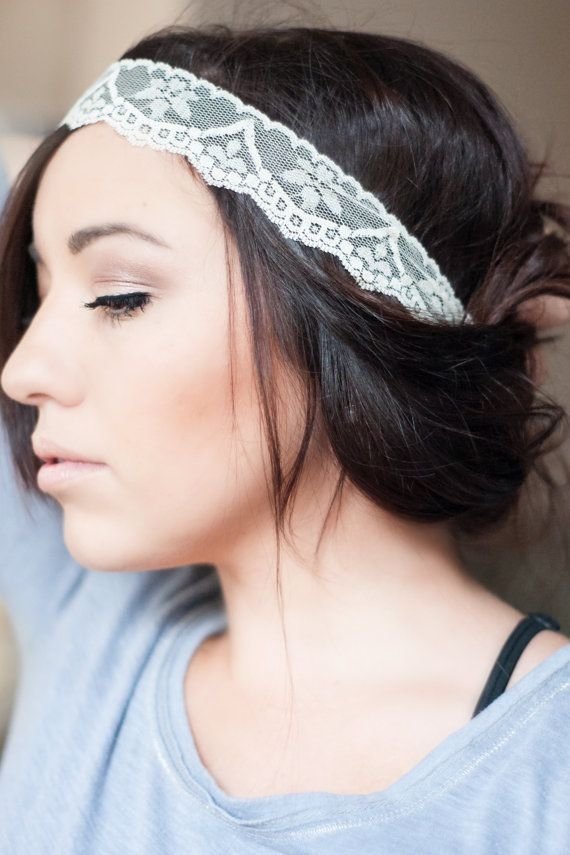 Via Unavailable Listing on Etsy
A simple strip of lace easily turns into the best kind of headband.
22

Feathery Clip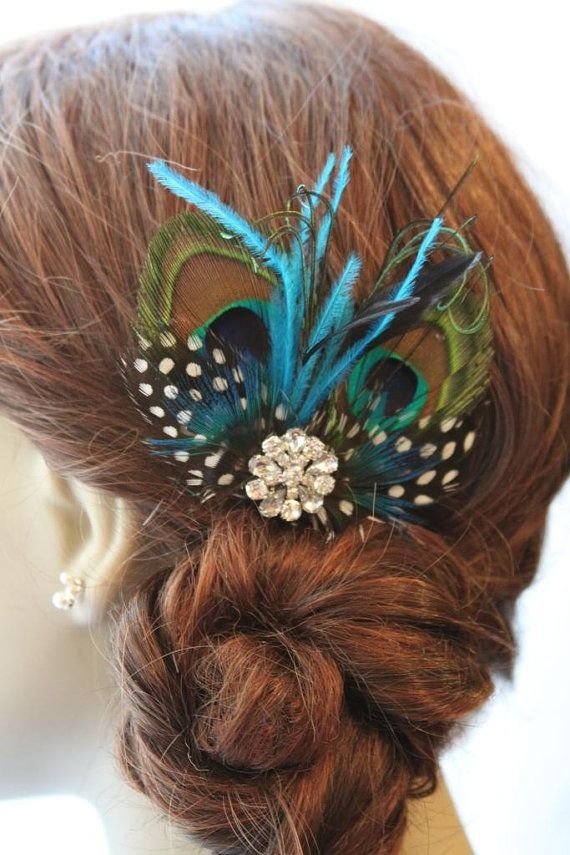 Via Peacock Feather Fascinator, Wedding Fascinator ...
This clip is a fun way to add some flair to even the simplest outfit.
23

A Couple of Flowers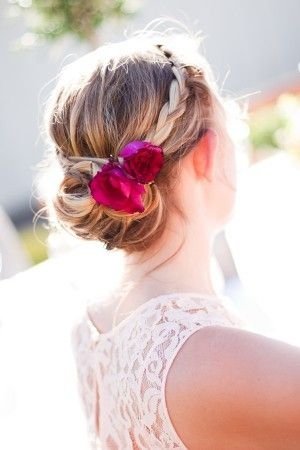 Via Soft + Pretty Vineyard Wedding
Sticking a couple of flowers in your 'do is fast and easy, but looks oh so beautiful.
24

Glittery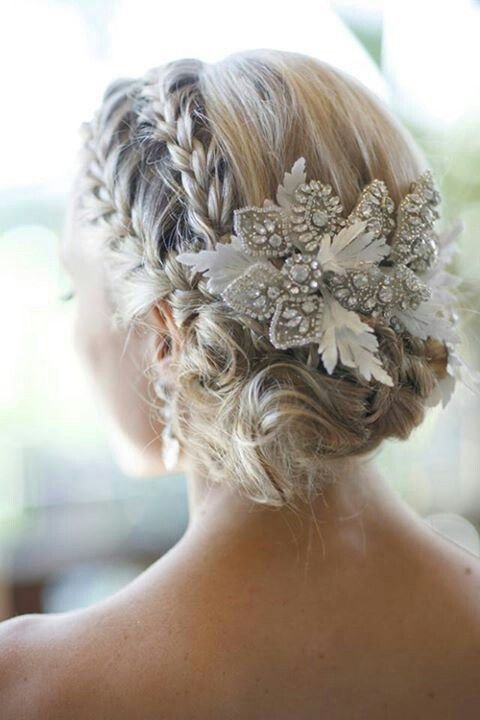 Via 4 Olya
Glitter and white for a wedding is just right.
25

Braided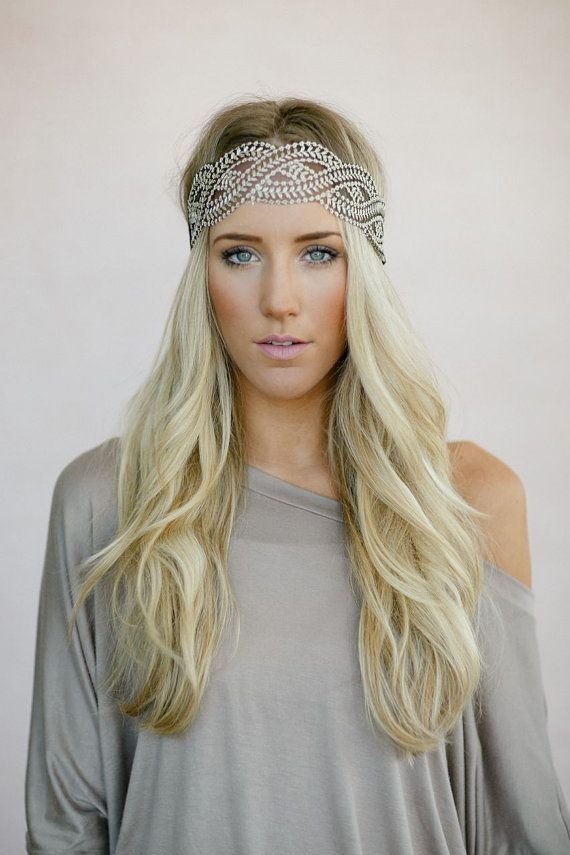 Via Unavailable Listing on Etsy
The slightly boho pattern on this braided headband makes it just the thing to add to a casual look.
26

Lacy Wrap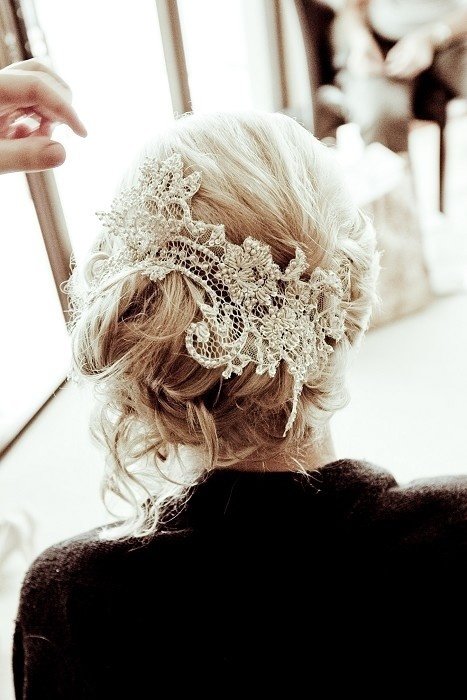 Via someday <3
The way this lacy wraparound headband circles the head makes it so beautiful.
27

Large Flowers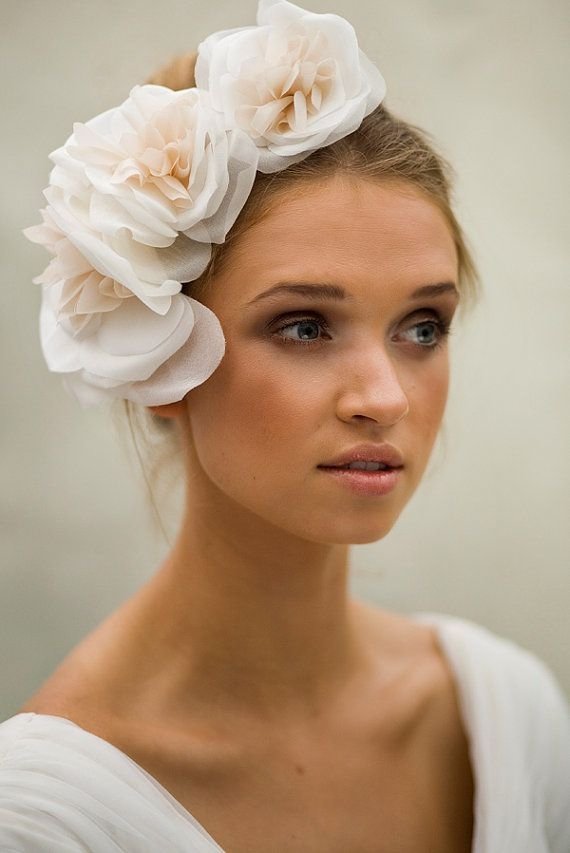 Via Unavailable Listing on Etsy
If you can rock this, I'm jealous. I love how this looks, but don't think it would fit my head shape. What do you think?
28

Cascading Flowers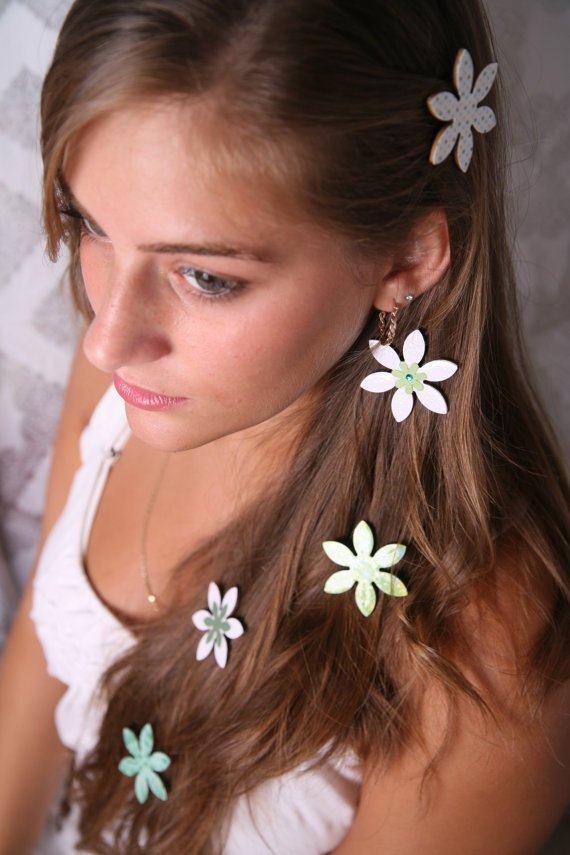 Via Items similar to Hair Magnets ...
A line of flowers falling down your tresses is super girly.
29

Simple and Elegant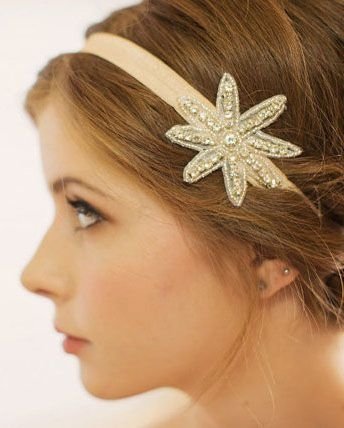 Via Items similar to Wedding Hairband ...
You can make an impact with this small and simple ribbon and flower headband.
30

Starry Eyed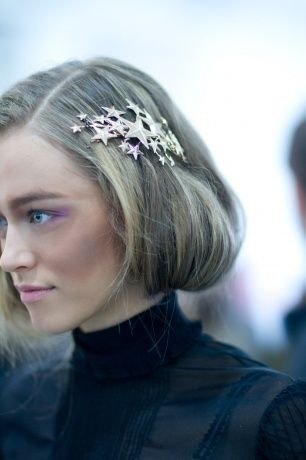 Via Big Love: Rodarte's Cosmic Hair ...
I love this starry clip for a nighttime soiree.
31

1920's Flair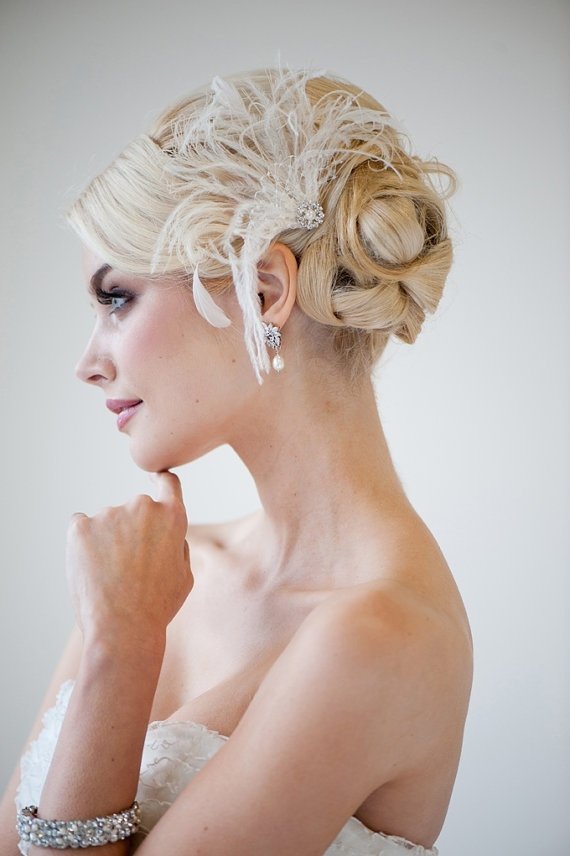 Via Bridal Fascinator, Wedding Hair Accessory, ...
Flapper girls unite! This piece is perfectly reminiscent of the time period.
32

Chains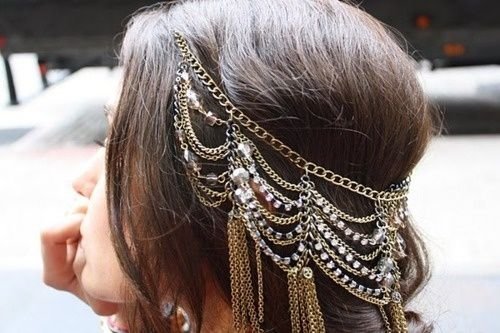 Via Hair Accessories
This is definitely dramatic, but it totally works.
33

Romantic Bow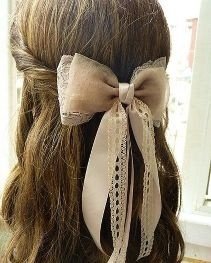 Via LoveIt
The color and lacy details of this bow gives it just the right amount of femininity.
34

Crown of Flowers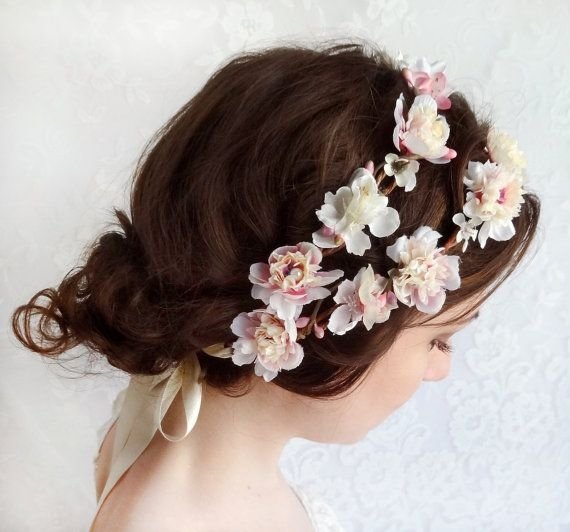 Via bridal flower crown, wedding hair ...
Any summertime outfit will look that much better crowned with his floral masterpiece.
35

Southwestern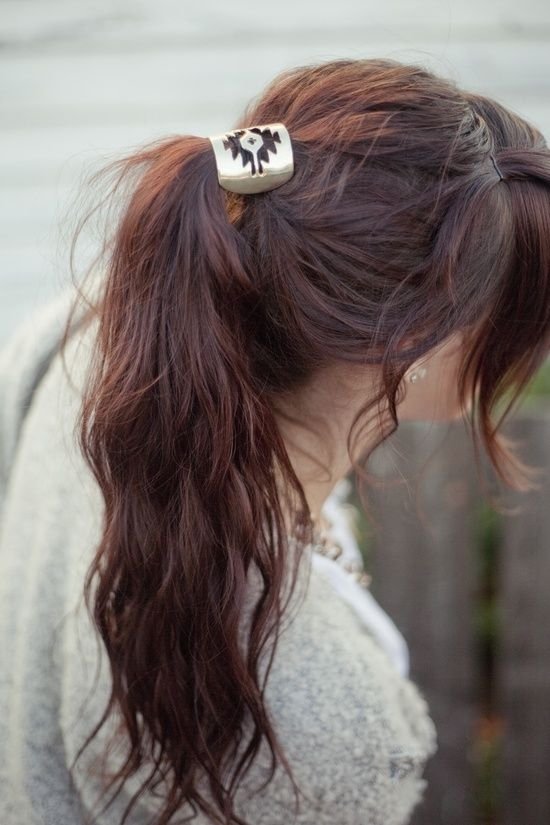 Via Hair Accessories For This Summer ...
This simple hair tie with a southwestern motif is fun for everyday wear.
36

Flowers on a Bow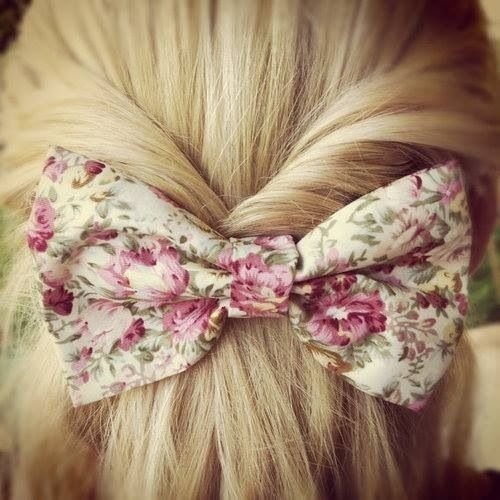 Via Cute accessories
A simple patterned hair bow adds to a neutral outfit.
37

Double up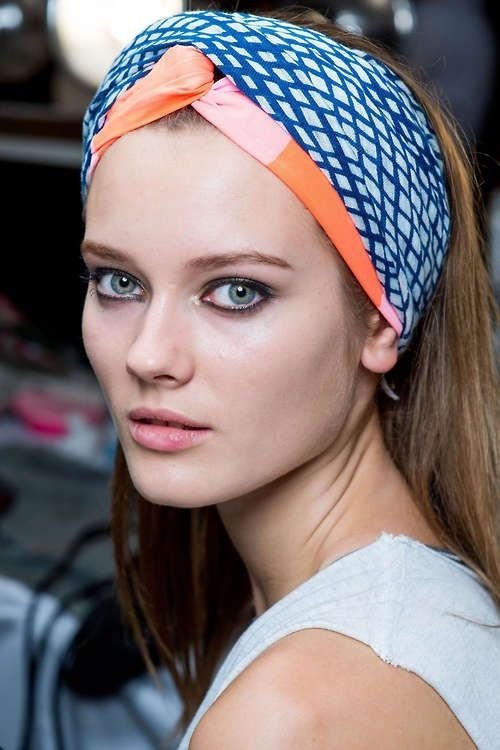 Via Hair Accessories For This Summer ...
Pile on a couple of headbands to add color and flair to your look.
Do you wear hair accessories? I'm a huge fan of headbands. Which one will you buy next?
Please rate this article