Many men are realizing the benefits of looking after their skin and hair and grooming gifts for dads are becoming more appreciated. Where once after shave lotion was probably the only "beauty" gift acceptable to men, these days the toiletries section is full of products to help men look good. You might have a hard time convincing Dad if he is of the older generation, but here are some great beauty gifts for Father's Day that will be well-received.
---
1

Manready Tub Soak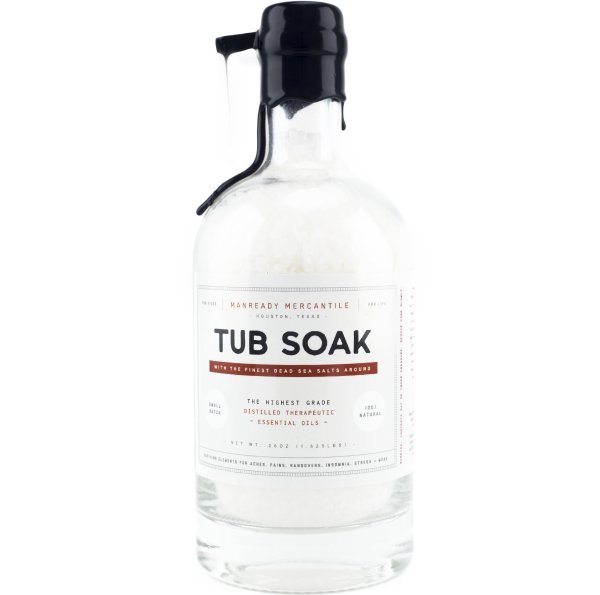 Introduce the most important man in your life to the joy of a long soak in the tub. He can draw a warm bath, pour in some of this soak and slip in to luxuriate for a while. A glass of cold beer or favorite wine won't go amiss. The soak contains Dead Sea salts so his skin will feel great and the stress and tension will be washed away.
manready.com
---
2

Kiehl's Facial Fuel
Especially formulated for men, this moisturizer is a vitamin-enriched and energizing formulation designed to waken and uplift dull and tired-looking skin. It also contains SPF to protect against sun damage. The Chestnut Extract, vitamins E and C and soy all help to improve texture and look.
macys.com
---
3

Manready Beard Treatment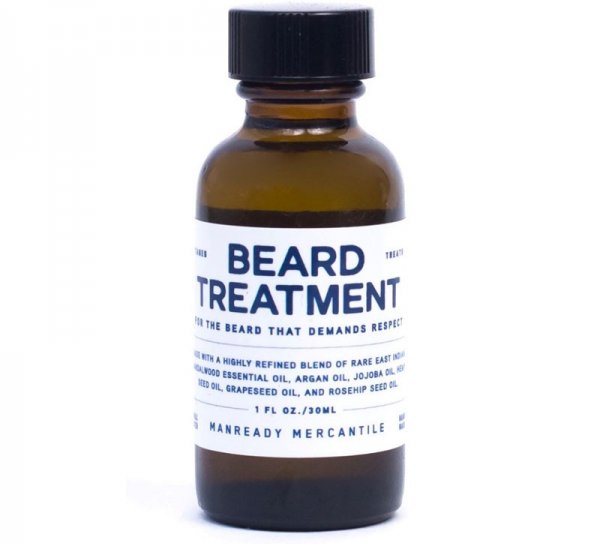 It seems the current trend shows a new found respect for the beard. Every man who is anybody is sporting facial hair. But the best facial hair is well groomed and beards need TLC. Described as a superfood for beards, this lotion is packed with nutrients and essential oil to nourish and hydrate the skin and hair of the beard area.
manready.com
---
4

Harry D Koenig & Co 4 Piece Shave Set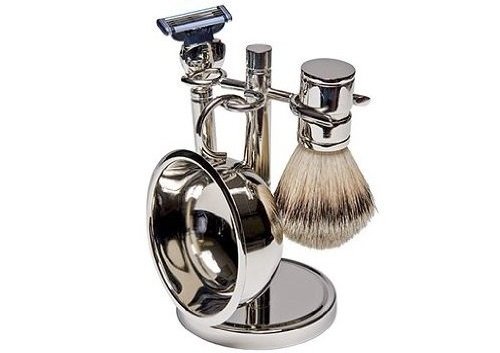 If your Dad prefers the clean shaven look, you can't go wrong with this set. It looks so good it might even convert men who use electric razors to wet shaving. Hanging on an elegant silver colored display stand, the set contains a razor, brush, bowl and soap.
jcpenney.com
---
5

Sephora Cologne Sampler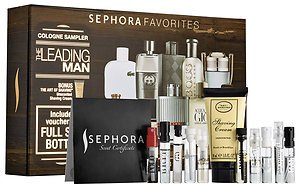 As a woman you know how difficult it is to find a new scent you love. The same goes for men. My Dad wore the same two after shaves for about 15 years until we persuaded him to try something new. It's not manly to stand in a perfume shop wafting testers all over the place – unless you're a die-hard metrosexual – so make it easy for him. This cologne sampler lets dad try at home until he finds one(s) he loves. And it comes with a voucher to use against a purchase of a full size product.
sephora.com
---
6

A Gift Card for Dollar Shave Club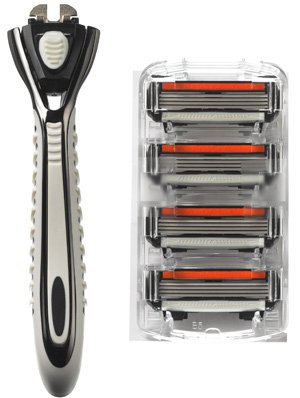 Surely the easiest way to ensure a clean smooth shave every day. The Dollar Shave Club delivers quality shaving tools right to dad's door. Completely flexible, he can choose razor type, blade, type, frequency of receipt of products etc. And there's a range of complementing grooming products too.
dollarshaveclub.com
---
7

Hermes Eau D'Orange Vert All over Shampoo
Yes it costs $40+ but what I love about this is that it comes in the signature Hermes orange box. You just know it's a little package of luxury. Formulated for hair and body, what's dad not going to love about this for bath/shower time?
bloomingdales.com
---
8

Ledbury Ancroft Dress Shirt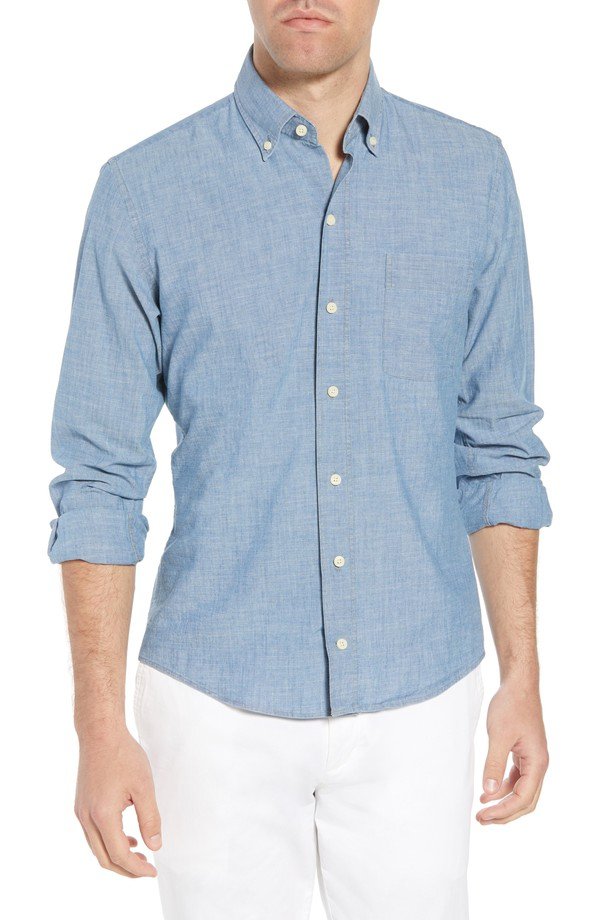 Dad will love this light weight summer dress shirt for whatever occasion he needs to dress up while staying cool. Not to mention, he's going to look pretty dang stylish and slick wearing a nice shirt like this! Your dad will not be disappointed by this gift one bit. :)
shop.nordstrom.com
---
9

Lacrosse Silk Tie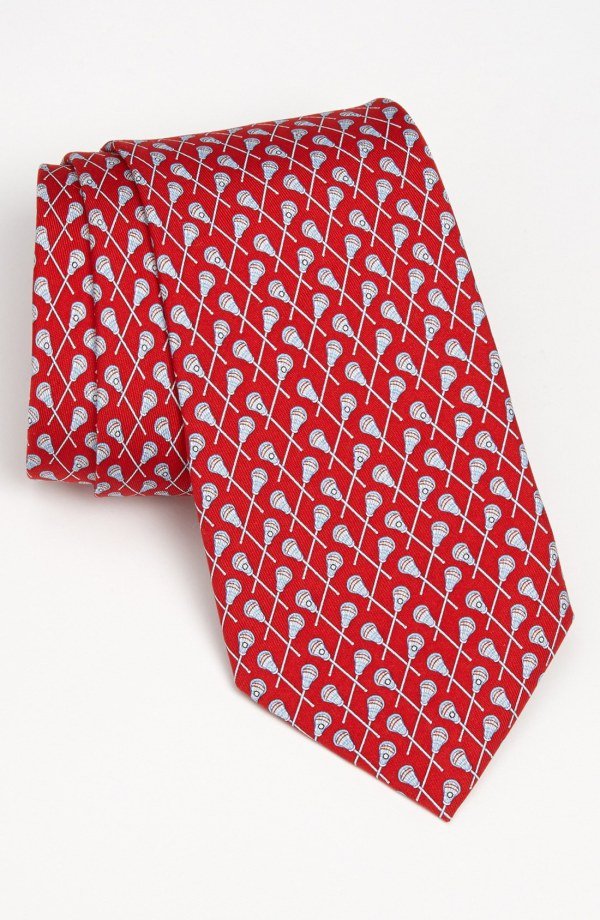 If your dad is the type who wears ties, then he's going to love this gift. While it may seem pretty cliche, this sleek red tie with cute (sorry, manly) design, your dad will be one great looking dude when he's rocking this gift.
shop.nordstrom.com
---
10

The Art of Shaving Kit

Cream, balm, oil, oh my! This shave kit has everything your dad needs to get started on a nice clean shave to have the smoothest face in the office (or wherever he works). So buy him this gift he'll love and won't disappoint!
theartofshaving.com

From drugstore to designer labels, there are plenty of really great products that can help dad look good. What do you think your dad would appreciate most as a gift for Father's Day?
---
More
Popular
Recent