Beauty trends fall 2012 are great, new and interesting and are what I look forward this season! Not so much because I like and want to try all of them, but more because I really love changes and think this season's fall makeup and hair are exactly what we need in order to find our way out of the rut. But, wait? Let's take it from the top, shall we? Check out the list below and find the best fall 2012 beauty trend for yourself!
---
1

Burgundy Lips

From the actual burgundy shade to its chocolaty, cool version – dark lips that bring delicious desserts and tasty wines to mind are definitely one of those beauty trends fall 2012 wouldn't be the same without! Opt for a reddish undertone seen on Gucci and Rochas runways if you have a warm skin tone. Or go embrace Etro or Givenchy chocolate soufflé-colored lips if your skin happens to love cooler shades.
---
2

Statement Eye Makeup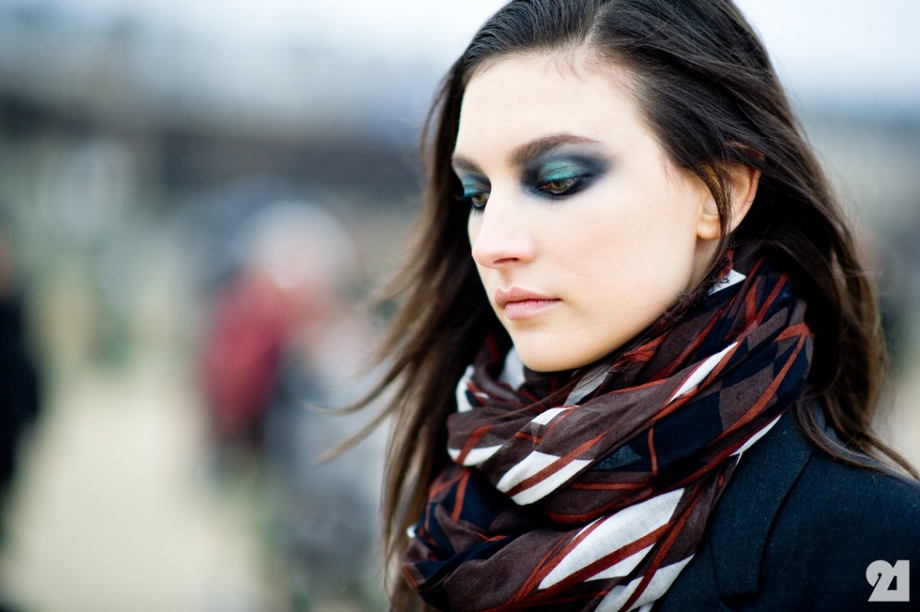 Love doing your eye makeup? Don't miss this fall 2012 beauty trend, then! Big, bright, flashy eyes are hot, hot, hot this season and it's time to uncap that creativity and let it pour all out! Want that costume-like Lady Gaga eye makeup? Go for it, say the folks at Prada! Want to give that Amy Winehouse cat eye look a test drive? Put the pedal to the metal, just like Lanvin and Anna Sui did! Or, maybe you just love playing with colors? Well, multi-toned eyes that remind of peacock's feathers are what Roberto Cavalli and Prabal Gurung think you should try!
3

Full Fringe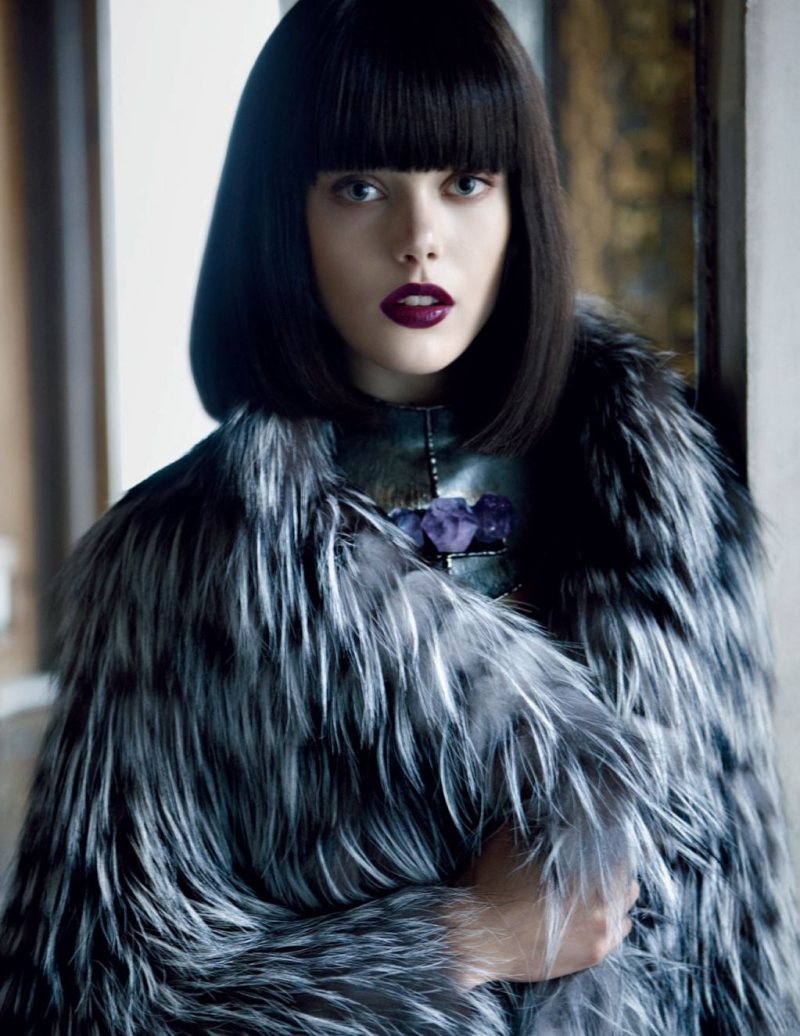 Full, structured and amazingly precise bangs that are so perfectly straight they almost feel like they have been laser-cut are one of those fall 2012 beauty trends I can't help but mention! It's not my cup of tea to be honest, but that's probably because of my round face. If you love the extravagance and even a bit of a retro vibe a well styled, Bettie Page fringe brings, definitely go for it. If not, you can embrace a more contemporary but equally trendy, face-framing effect achieved with a slightly longer fringe.
---
4

Fresh & Clean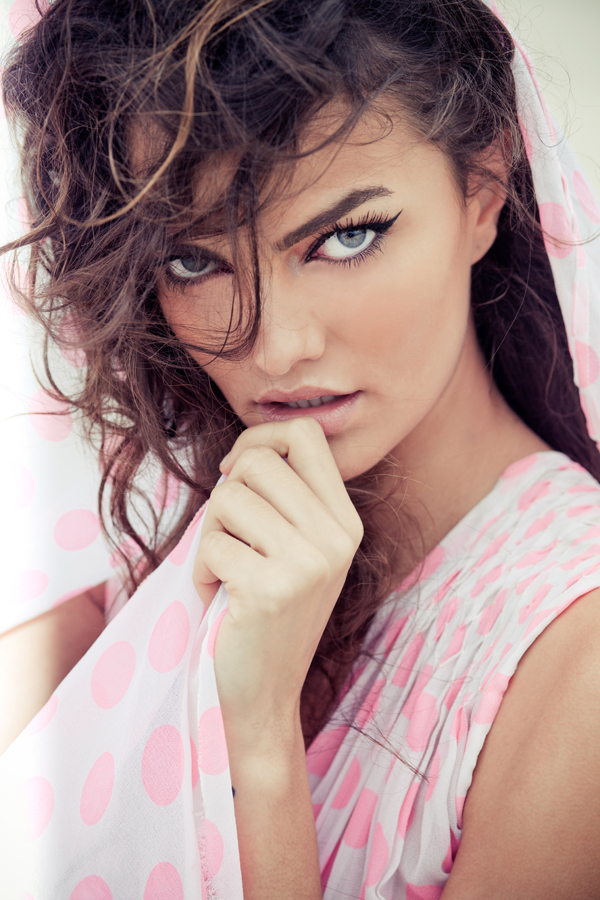 Speaking about what beauty trends fall 2012 is great for – you can be trendy even if you're not too fond of dark lipsticks or flashy eye makeup! Your brush work has to be perfect though. Because fall makeup involves a naturally fresh, flawless face which, as you know, isn't something that just happens on its own… Not every day at least, and I think this applies to the most of us. Discover that perfect concealer, perfect foundation, perfect BB cream, perfectly natural dose of blush and opt for the classic, yet always trendy "no makeup" makeup look!
---
5

Earthy Colors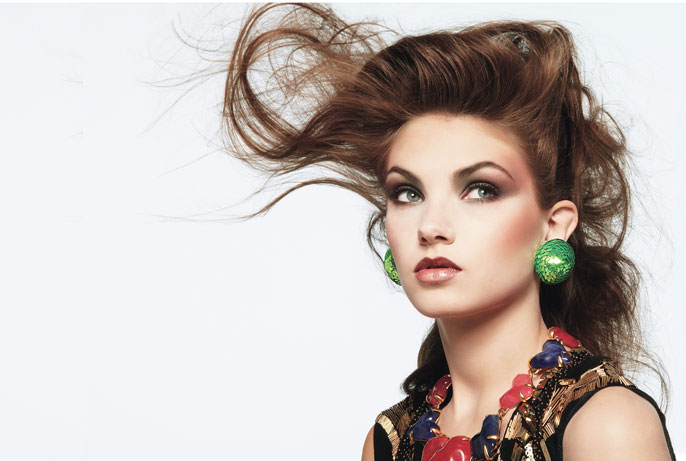 Rich, seductive, earthy colors are hot once again, which means that you should definitely embrace the chocolaty look if you're hoping to have trendy makeup for fall! Our favorite guilty pleasure isn't the only one that should serve as an inspiration, of course. As winter approaches, mossy greens, grays as well as caramel are good to go, too!
---
6

Messy Hair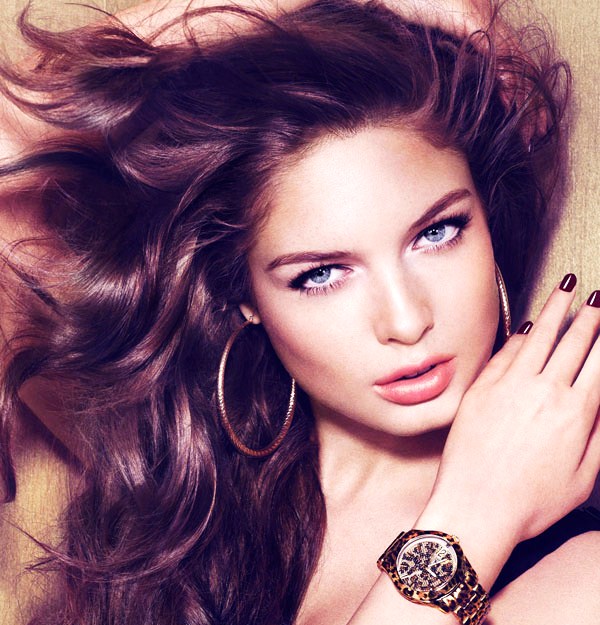 But we're still not done listing all those great fall 2012 beauty trends! In fact, there are a few more you might want to add to your must-dos! And artfully messed up hair is definitely one of them! This casually sexy, laid- back style is perfect for those days when you want to look great but need a break from formal and professional hairstyles. Scrunch your hair just a little bit and voila! Perfect as is and even better if you have a few interesting hair clips or even plain bobby pins to pick your hair up into an interesting, messy bun!
---
7

Healthy Brows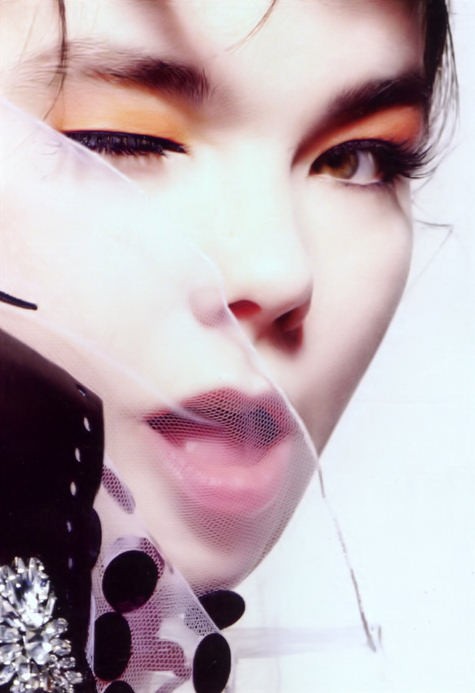 Next on my list of beauty trends for fall 2012 is going to be great for is something I like to call "less mindless plucking, more well thought out grooming." Say good-bye to those super thin lines you have to pluck and re-pluck every day or so! The plucked chicken look is finally out and new, thicker, natural-looking brows are the way to go! Most designers absolutely love this look this season. And some, like the folks at Chanel, love it so much they decided to accent it even further with the help of embellishments!
Fall and winter are alive with new, fab beauty trends. Are there any other fall 2012 beauty trends worth mentioning? If yes, which of them are THE beauty trends fall 2012 is cool and different about? Do tell!
Top Image Source:blogspot.in
---
Comments
Popular
Related
Recent