2 in 1 Products save time, money and space which makes them the perfect choice for everyone looking for a way to stretch a buck without having to sacrifice anything or hoping to get optimal results without too much hassle. And whether it's skincare, haircare, makeup or fashion we're talking about, there are always at least a few awesome 2 in 1 products worth checking out. And these 2 in 1 products you'll find below definitely fall under that category:
---
1

Clinique Fresh Bloom All over Color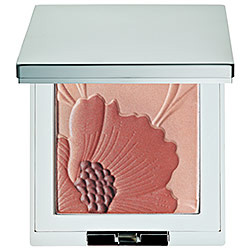 Price: $29.50 at sephora.com
A very light all-over shimmer and an eye shadow in the same time, Clinique Fresh Bloom in Almond Blossom is one of the best 2 in 1 products I've ever tried! Lighter part of the wonderfully textured cake accents the eye perfectly when applied on the brow bone while the mixture of both colors gives my tan a fresh, healthy glow. I love this product!
---
2

Kat Von D Tattoo Eraser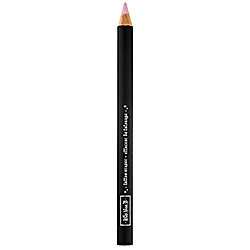 Price: $14.00 at sephora.com
Designed to prep the tattoo and make it easier to cover up using the rest of Kat's products, this pencil does a pretty awesome job at covering huge zits, bruises and even hickies! It's a great thing to have in your makeup bag even if you have no tattoos you'd like to be able to "erase"!
---
3

Garnier Nutritioniste Skin Renew 3 Way Cleanser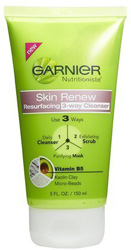 Price: $7.77 at amazon.com
Why have a 2 in 1 product when you can get 3 in 1 instead! And this 3 way cleanser will help you save money without having to give up any of the products needed for optimal skin care routine. Use it as a daily cleanser to remove impurities, as a scrub to unclog pores and minimize their visibility or as a nurturing purifying mask that will leave your face squeaky clean and unbelievably radiant! Awesome, isn't it? My sister is loving this product!
---
4

Charlotte Ronson Double Ended Blush and Bronzer Stick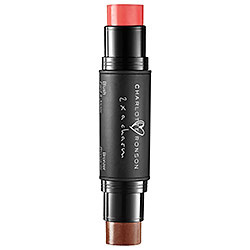 Price: $20.00 at sephora.com
2 in 1 products such as this one will save you a lot of space, allowing you to finally have a clear view of the situation in your makeup bag. And don't even get me started on those last-minute touch-ups or day to evening makeup switching that needs to be done on the go! A creamy blush on one end and a fab bronzer on the other will certainly make things much easier and, once your done, just put the lid back on and simply slip this small practical thing back into even the smallest of bags.
---
5

Olay 2 in 1 Facial Cleaning Cloths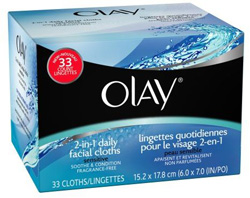 Price: $11.98 at amazon.com
This 2 in 1 product right here is something you'll definitely want to have in your bag at all times because it will enable you to get the proper skin care even on the go! Formulated to fit the needs of sensitive, normal, oily or combination skin, these two in one cleaning cloths clean 2 times more efficiently while acting like a moisturizing crème in the same time.
---
6

Infiniti by Conair 2 In1 Styler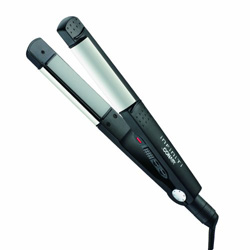 Price: $24.97 at amazon.com
Haven't mastered the art of creating curls with the help of a hair straightener? Or maybe you can't afford both a flat and curling iron? Well, this is one of those 2 in 1 products you'll love! Classic, flat plates will help you get that sleek, polished look while the top, curved surfaces help create those gorgeous curls and waves. This awesome styler is easy to use, very affordable and employs modern, nano technology to help you get a long-lasting style that isn't likely to frizz!
---
7

Sequined Hair Pin and Clip
Price: $2.00 at forever21.com
Have you ever had a hair clip that was so awesome that you always ended up playing with the idea of attaching a safety pin and wearing it as a brooch as well? Or a brooch that you have unsuccessfully tried to convert into a hair clip? No need to force DIY projects anymore, because this stylish accessory is both a hair clip and a pin!
Yes, I know what you're going to say, "Some 2 in 1 products really suck!". Yes, I have to agree! But, as you can see, there are always some 2 in 1 products whose usefulness, practical style and, of course, price can overcompensate for all the previous bad experiences. Do you have a 2 in 1 product you love so much that you can't stop talking about?
Top Image Source: weheartit.com
More
---
Popular
Recent