It's summertime! Where ever you are in the world it's bound to be hot in August and once skirts and sleeves get shorter, it's time for foundations to change. If you don't already switch to a lighter base or a tinted moisturiser in the summer you really should, it's so much better for your skin and looks better. For flawless beauty all we need is a high SPF to protect from skin damage and to create an even skin tone, but we don't need thick coverage or to alter our skin colour to get this. If you want to even out tone, cover up redness and old scars then I would like to introduce you to 7 of the best tinted moisturisers. As a make-up artist I get to try so many different products and all the following products are tried, tested and loved by me.
---
1

Dermalogica Sheer Tint

Price: £30.00 at dermalogica.com

This amazing tinted moisturiser comes in three colours; light, medium and dark and is an excellent oil-free, tinted cream that evens skin tone while softening skin and giving a lovely glow. The only drawback is it's only SPF 15, good but not brilliant. Fantastic for sensitive skin.
---
2

La Roche Posay Tinted Anthelios XL Cream or Fluid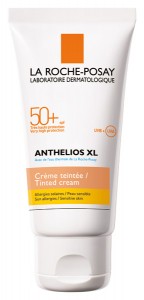 Pricing at laroche-posay.com
One of the best tinted moisturisers, it has a staggering SPF 50 and looks incredible on the skin. It's non comedogenic, not oily, does a great job to even out skin tone and gives skin a fabulous glow. The only drawback it only comes in the one colour and, although it melts to match nearly all caucasian and olive skin tones, it doesnt do much for darker skins colour-wise.
---
3

Liz Earle Skin Tint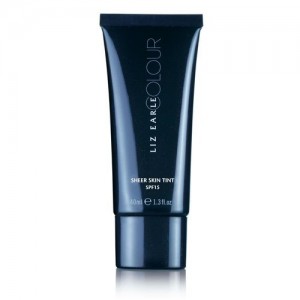 Price: £21.00 at uk.lizearle.com
This has more coverage than most and is more like a foundation but still extremely lightweight and dewy. It makes skin look fantastically radiant and is one of the best tinted moisturisers out there, it would be my 'perfect' product if it had a higher SPF - again, only SPF 15. It comes in 4 colours, covering pale to the lighter end of dark skin tones, good but not excellent for darker skin.
---
4

Sisley Tinted Moisturiser with Botanical Extracts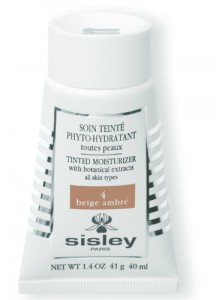 Pricing at sisley-cosmetics.com
One of the best tinted moisturisers but loses points for having no SPF, making it ideal for evening use. It gives a gorgeous, radiant glow and is excellent for drier skin that doesn't need a lot of coverage. Also great for maturer skins as it really smoothes out fine lines. Available in 4 shades but again, doesn't reach the darker end of spectrum.
---
5

Nars Pure Radiant Tinted Moisturiser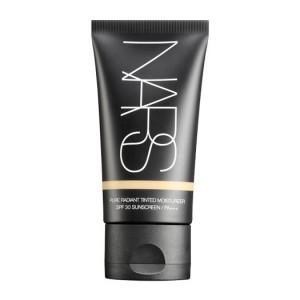 Price: $42.00 at narscosmetics.com
One of the best tinted moisturisers, this gives a very natural looking coverage with a radiant glow. Lovely smell, oil-free, excellent SPF 30 and an impressive choice of 9 shades.
---
6

Benefit You Rebel Tinted Moisturiser

Price: $30.00 at benefitcosmetics.com

A really great tinted moisturiser with good coverage and gives a lovely glow but only comes in the one colour, not suitable for the palest or darkest of the spectrum. SPF 15.
7

Laura Mercier Tinted Moisturiser

Price: $43.00 at lauramercier.com

Make-up Artists' favourite, this is one of the best tinted moisturisers and a wonderful product if you have great skin as it gives a truly gorgeous dewy glow but little coverage. Non-comedogenic, good SPF 20 and comes in an excellent choice of 12 shades that caters for even the palest of skin colours. Also comes in an oil-free version for oily/sensitive skin that gives a slightly thicker coverage.

Once you find a great tinted moisturiser you'll never leave it, they really can make your skin look just as fantastic as a foundation does, if not better. Always give tinted creams a few minutes to settle and sink in to your skin before adding the rest of your makeup and, if you find you look too shiny using a tinted moisturiser, stick with them and dust a translucent loose powder over the shiny t-zone to matte it down. This is much better for your skin and looks more natural than using a heavier base. And the best bit... no foundation marks on collars!

Top Image Source: allysoninwonderland.com
---
Comments
Popular
Related
Recent