20 Handy Items You Need in Your Beauty Emergency Kit ...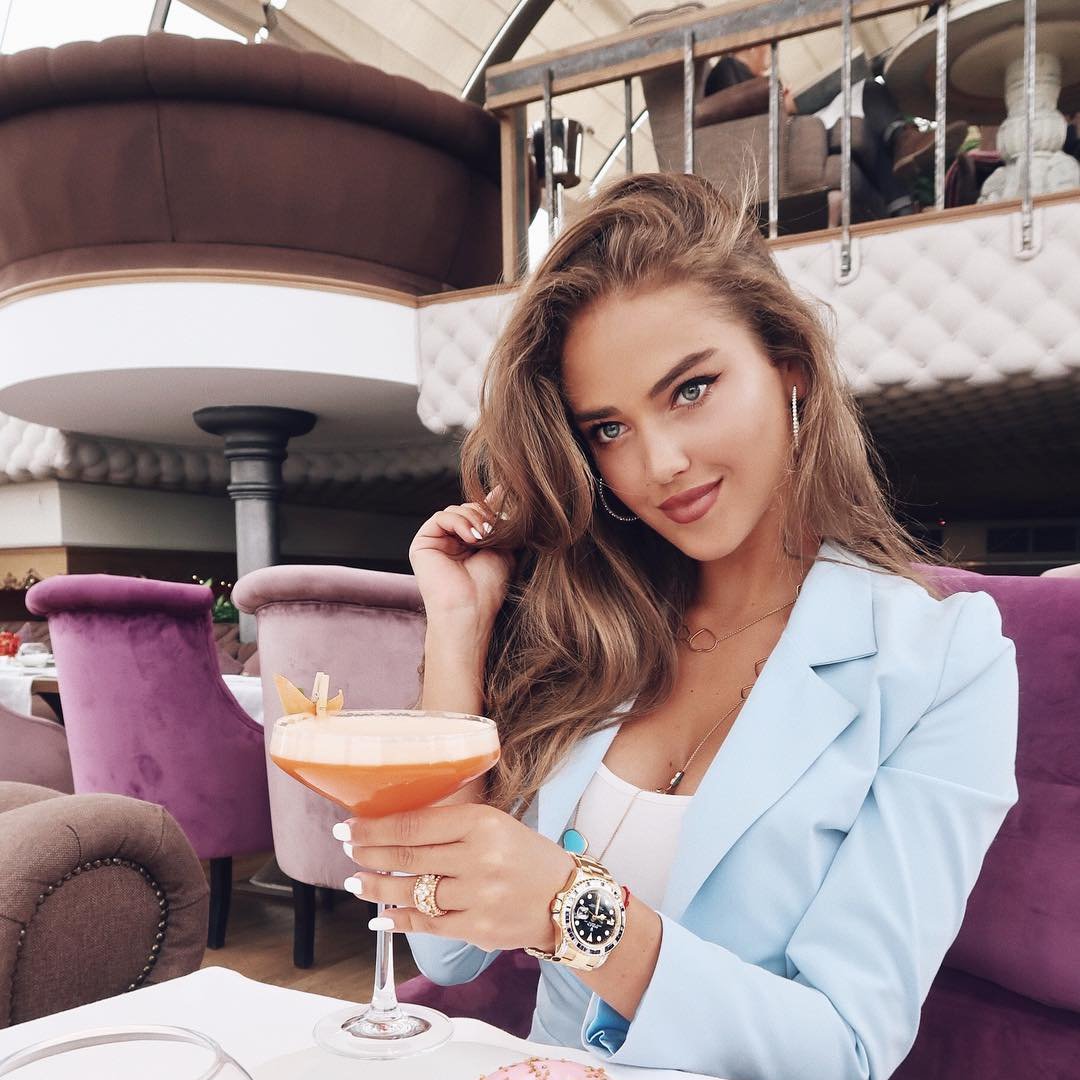 Have you been in situations where you were in dire need of a beauty emergency kit? I've been caught unprepared plenty of times so I decided to put a stop to this madness and make my very own emergency beauty kit! It's really quite easy and you can make them as small or large as you like. All you need is a makeup bag or container and any of the following handy dandy items you see below! Girls on the go can now easily keep calm and carry on in any situation!
Oh yeah, an emergency beauty kit definitely needs a hair tie because you or a friend always needs one. Hair ties aren't just for keeping your hair out of your face either! You can use them to keep long sleeves up, as a wine marker, to lengthen necklaces (the hook and loop type) or just wear them as a reminder to do something!
Any beauty or medical first-aid kit needs bandages. You never know when you'll be out and get a nasty scrape or hangnail that you don't want to show off to the world! Keeping a couple of band-aids on hand will ensure that you'll be concealed and protected should any little accidents arise!
A matchbook is a great little item to keep in your beauty emergency kit. You can use them to file down a jagged edged nail, get rid of public bathroom odors and if you're traveling, use a matchbook from your hotel to remember the address of your hotel!
Cotton swabs are a beauty must-have and beauty emergency kit staple for me! Sometimes I rush out of the house without noticing some eye shadow fallout or I have smudged eye liner later in the day and a simple swipe of the swab fixes it! Cotton swabs can get fuzzy if left out so keep 'em covered in a container!
Hand sanitizer will come in super handy in your emergency beauty kit. Having clean hands will prevent you from getting sick as well as preventing the transfer of germs from your hands when touching up your makeup!
Include some breath mints or gum in your emergency beauty kit and never be caught with bad breath again! Bad breath might not be considered a beauty emergency but you never want to be caught with embarrassing bad breath when you meet someone important (or sexy!). Also, according to gum giant Wrigley, chewing gum is great for oral care and it can help you curb cravings when you're on-the-go!
Beauty emergency kits also need some sort of hair care product, like hair spray or gel. Grab a travel-sized hairspray from a drugstore to tame unruly hair and flyaways, or for a more unconventional use like removing lint or using it on an uncooperative zipper to prevent a wardrobe malfunction!
Your beauty first-aid kit also needs dental floss to keep your grill clean and prevent any embarrassing post-meal moments! You can also use dental floss as an emergency hair tie if the one in your kit is MIA and you can also use it to remove a stuck ring.
Clear nail polish has been saving ladies from beauty emergencies for ages. Use a coat of clear polish to stop runs in stockings, touching up or giving your bare nails some shine time or to coat costume jewelry. Have you ever purchased a cute ring from a discount store and wore it proudly only for it to start turning your finger 50 shades of green? Next time, give it a clear coat prior to wearing it and you're good!
If your entire life is in your bag or car, you definitely need some wet wipes in your emergency kit! Use these towelettes to freshen up when you're out and about, to treat stains on clothes, sanitize surfaces and some types can even be used as TP!
Beauty emergency kits wouldn't be complete without feminine products. I mean, isn't getting your period unexpectedly perhaps one of the biggest beauty emergencies ever?! There's nothing wrong with having back-ups so even if your glove box or purse has an extra, tuck another in your emergency kit for good measure!
Carrying a couple of aspirin or other pain pill is a great addition to your beauty emergency kit. If you're not allergic to aspirin, you can use it for aches and pains and to spot treat zits in a pinch! If you spot a pimple while you're out, head to the bathroom. Make a paste with water and crushed aspirin, then apply to the blemish and wash off after a few minutes. Aspirin should help reduce redness and inflammation so you can continue your day with confidence!
Carrying earring backs in your beauty first-aid kit is pretty self-explanatory but should still be included on this checklist. I lose the backs to earrings constantly and wearing only one earring wasn't all that cute the last time I checked (for me anyway). So, prevent this mini emergency by toting some extra earring backs and prevent losing your precious gems!
Emergency beauty kits can really benefit from having a few safety pins thrown in the mix! Safety pins are awesome for holding clothing or your bag together in case you lose a button or other fastener. Safety pins can also be used to hold scarves or other items in place.
If you don't have a small hairbrush in your purse, you should absolutely keep one in your emergency beauty kit! Or if you're more of a comb fan, stick a small comb in your kit to add some body to your hair or brush your hair back into a sleek pony when your hair just doesn't behave!
You might keep your stick of deodorant at home but there are some good reasons to keep one in your beauty emergency kit also! Deodorant can keep your underarms fresh, but you can also use it to stop blisters from those new killer heels or to stop the smell of stinky feet on a hot day!
When you make a beauty kit, don't forget to include a mirror. You can't touch up your hair, makeup or anything else if you can't see what you're doing! You might not always be in an area where you'll have access to a mirror so keep one close so you can check yourself out!
You probably have some lotion in your bag already but it's also a good idea to keep one in your beauty first-aid kit. Lotion can tame frizzies your hair, lube up dry elbows and knees and you can also use it to get rid of static in your clothes. After you use lotion to moisturize, rub your hands over your clothing and say buh-bye to static cling!
Having dry or blood-shot eyes is one of the beauty emergencies you won't have to worry about if you carry eye drops. Do you have dry eyes from contacts or allergies? Maybe your eyes just need a refresher after a long night or long day at the monitor. There are tons of different types of eye drops so choose a type that will benefit you most.
Tweezers are another beauty emergency kit must! You never know when a stray eyebrow, chin or upper lip hair will appear out of nowhere so be prepared! You can also use tweezers to set fake lashes if you're doing your makeup away from home so they're a great tool to have around!
Are you ready to make your beauty emergency kit? I know this seems like a ton of stuff but you can pick and choose what you want to have in your bag, you might not need it all! Having a beauty emergency kit will help you out in so many situations when you just can't run home to freshen up. Do you have a emergency beauty kit? What do you keep in yours?
Top Image Source: fashiongonerogue.com
{{#comments_count}} Show Commnents ({{comments_count}}) {{/comments_count}}