Beauty gadgets have come a long way since hot rollers and banana clips! These days you can pretty much get salon-worthy results right in the comfort of your own home! I'm all for doing things myself and tailoring beauty treatments to fit my lifestyle, so I'm thrilled to see all the new beauty gadgets crop up and make all of our lives a little easier!
---
1

ANSR: Beam Blue Light Therapy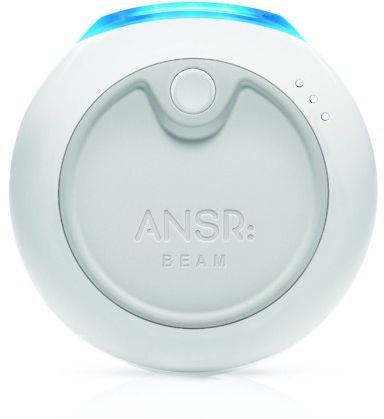 Beauty gadgets are not only convenient but I think they also save us a lot of money. Take this blue light therapy system, for instance. I'd probably have to pay a spa a pretty penny in order to get the same results of this skin care system. This blue light fights blemishes, reduces redness, decreases fine lines and wrinkles, rejuvenates skin texture and reduces pore size!
---
2

Clarisonic plus Sonic Skin Cleansing System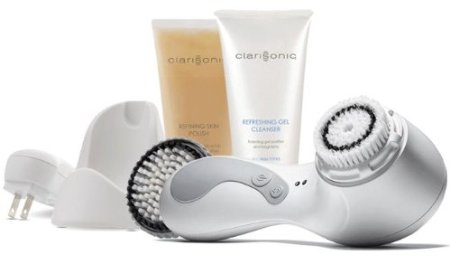 A super popular beauty gadget that has swept the beauty world by storm is the Clarisonic skin cleansing system. This little spinning brush removes makeup, cleans pores and reduces their size, cleanses thoroughly to allow skin care products to absorb better and gives you healthier skin all over! You can use this skin cleanser from head to toe for squeaky clean skin anywhere!
---
3

Bliss Lean Machine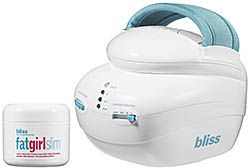 Believe me, I'm skeptical of any kind of device that claims to reduce the appearance of cellulite, but this next beauty gadget has rave reviews! This gadget claims to contour the body with a massager and firming cream to give you smoother, firmer skin all over your body in as little as eight weeks!
---
4

Evolv Sidekick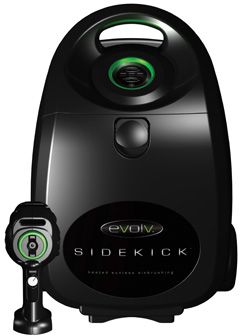 Give yourself the deep, rich tan you crave all without leaving your house! The Evolv Sidekick is a home heated airbrush tanning system that promises you a dazzling tan enriched with skin-loving vitamins and oils. This two-step tanning system preps your skin, then gently keeps your skin dry throughout the application with warm air, leaving you with a flawless tan every time!
---
5

Dr. Dennis Gross Skincare Steamer Solutions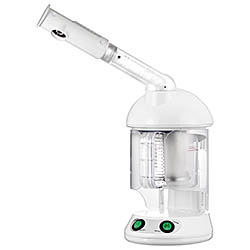 This hot beauty gadget might look kinda scary at first but believe me, the results are all good! This contraption is an at-home facial device with steam fusion technology that hydrates skin, cleanses pores and exfoliates all at the same time with gentle steam. Use this beauty gadget when you want to relax or when your skin needs a little extra TLC!
---
6

GLO Brilliant Personal Teeth Whitening Device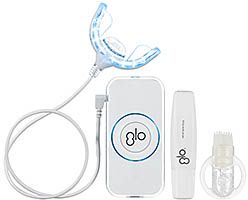 You're probably thinking that you've seen it all when it comes to teeth whitening but this hot gadget is a little different. This whitening device provides up to eight shade changes, with up to five shade changes without any sensitivity in your teeth. This sophisticated device also delivers faster, longer lasting results than what you can expect with other gels and strips on the market!
---
7

Tria Hair Removal Laser 4x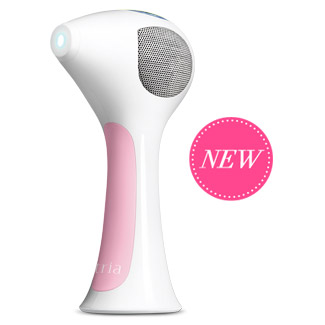 This next beauty gadget is a great investment for those who are tired of waxing, shaving and even having to go to a doctor to get long-lasting hair removal. The Tria hair removal laser is the only FDA-approved at-home laser that you can use on your face and body for permanent hair removal!
---
8

Remington 3-in-1 Styler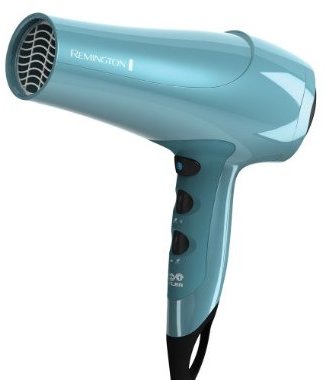 This might look like your average hair dryer but this beauty gadget is capable of so much more than your typical blow dryer! This device obviously dries your hair, but it also helps you create beachy waves, a silky blowout and volumizes your tresses with one of the four attachments. Now you can create a variety of styles with just one tool!
There are so many different beauty gizmos that can make us feel even more beautiful and confident than we already are! Now we can easily recreate professional-quality hair, skin and more all in our bathrobes with just a push of a button! Have you tried any of these beauty gadgets?
More
---
Comments
Popular
Recent