The rich and famous often shape how we think and feel about appearance, and celebrity quotes about beauty are often inspiring. Sure, some celebrities have skewed visions about what constitutes good looks and may to go extreme measures to attain it. Instead of giving in to those desires and thoughts, read through these positive celebrity quotes about beauty and you'll have a whole new perspective on how you look. I promise!
1

Kelly Clarkson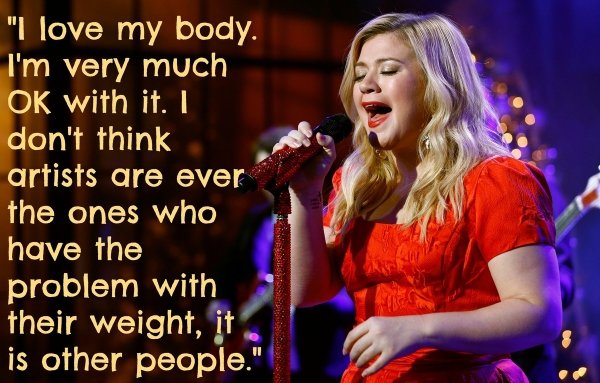 This famed singer is noted for saying, "I love my body." If that isn't one of the best celebrity quotes about beauty, I don't know what is. She goes on to say that she is ok with her flaws and embraces her differences. She also says that typically the people who have a problem with the way a person looks are generally others and should never be yourself. That's inspiring, right?
2

Emma Watson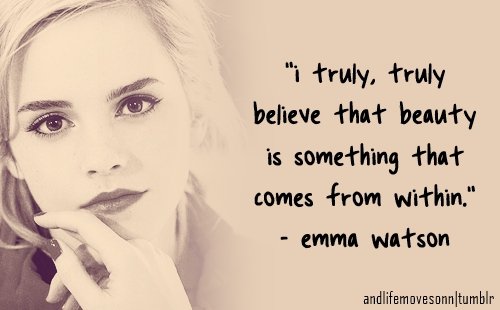 She's pretty famous and she almost always looks her best. But she says this about beauty: "I truly, truly believe that beauty is something that comes from within." I agree with her. If you have a nasty and selfish personality, it doesn't matter how lovely you are on the outside. On the other hand, you instantly become more attractive when you are nice, kind, thoughtful, empathetic and fun to be around.
3

Taylor Swift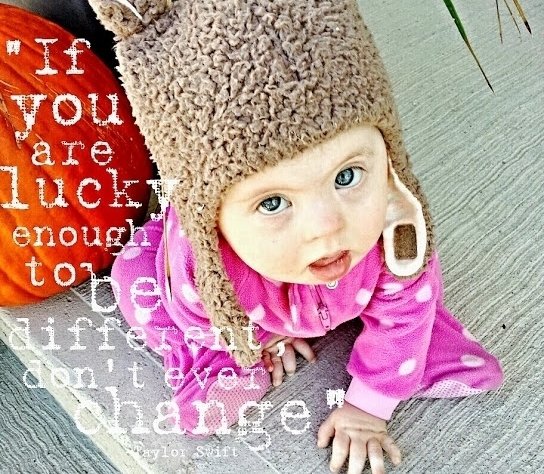 She's pretty young, but she has spent a good portion of her life in the limelight and has gotten tons of comments about how she looks. Here's what she says, "If you're lucky enough to be different, embrace it." I love that because it means that we can all be beautiful even if we look different to everyone else. Same goes for your personality, hobbies and anything else. Different is beautiful!
4

Tyra Banks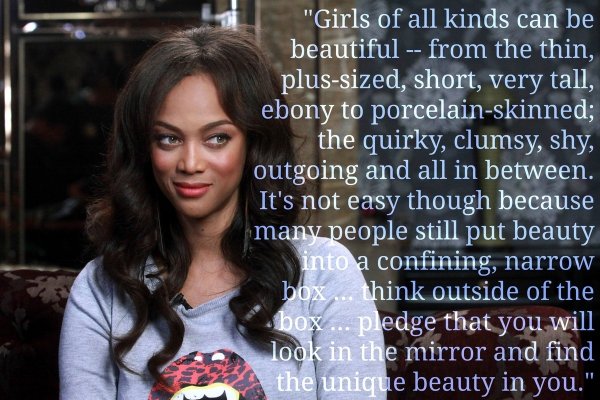 I love Tyra Banks because she is big time supermodel, but she's also kind and down to earth most of the time. That's not to say she doesn't have her moments, but don't we all. She is quoted as saying, "Girls of all kinds can be beautiful." That means you are gorgeous no matter your size, shape or anything in between. Embrace what you have!
5

Sofia Vergara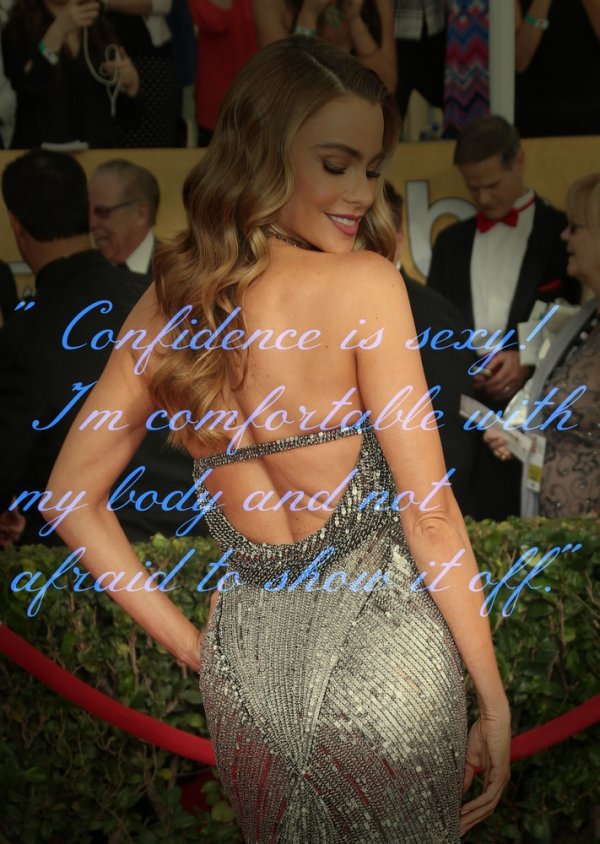 Sophia Vergara is arguably one of the most attractive actresses on the screen today. She says, "confidence is sexy," and I wholeheartedly agree with her. If you feel good about the way you look and don't care what others think, you are going to appear that much more beautiful and attractive. So flaunt what you've got like Sofia does and get ready to take on the world.
6

Gabourey Sidibe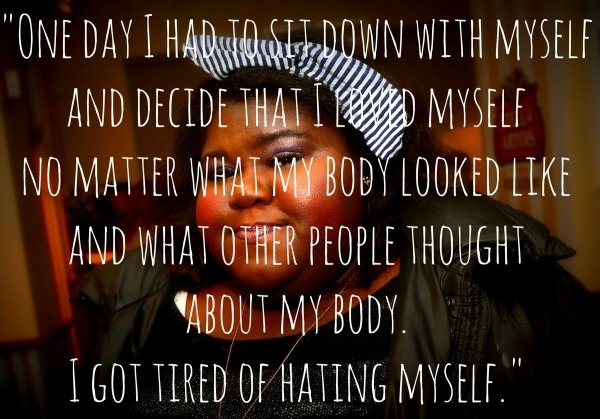 She isn't the smallest actress on the big screen, but she more than makes up for it with talent. And despite her size, I think she is absolutely gorgeous! She is also smart as she says, "I got tired of hating myself." I think that's pretty telling when it comes to looks. We all hate how we look from time to time, but like Gabourey, we can choose to love ourselves anyway. After all, what's not to love?
7

Marilyn Monroe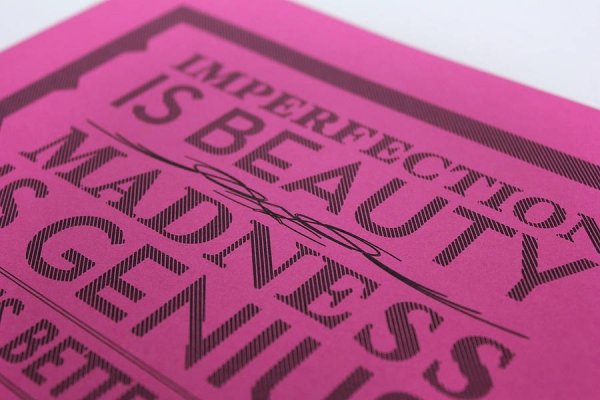 If ever there was a celebrity with an in on what beauty is, it would be Marilyn Monroe. She is quoted as saying, "imperfection is beauty." I love that quote most of all because it means we are all beautiful because no one is perfect. This is one to tape on your mirror and read every day if you ask me.
What's your favorite quote about beauty? Who do you think epitomizes beauty on the celebrity side of things? Please feel free to share your thoughts!