‌‌
Want to score major points with mom this Mother's Day? Mom is of course going to love anything you give her but some gifts are just more appreciated. Who wouldn't love an indulgent gift in a pretty package? And the good thing is, indulgence doesn't always come with a hefty price tag. Here's a great selection of indulgent gifts for Mother's Day courtesy of Instyle.com
---
1

Moroccanoil Fleur De Rose Spring Set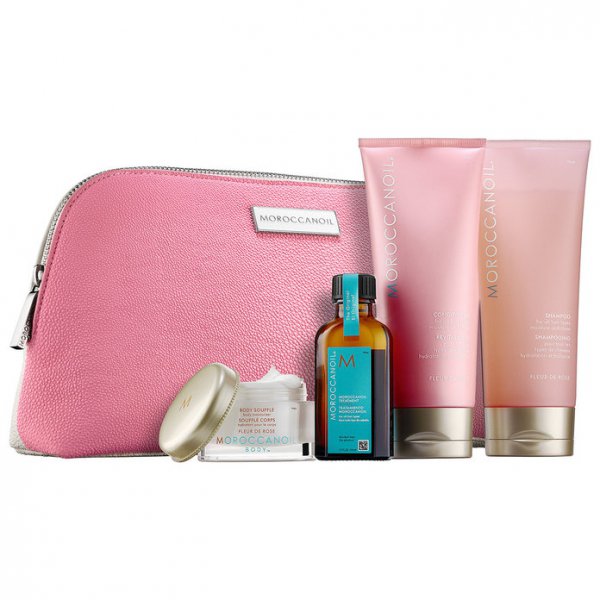 Say it with flowers—and hair and skin products—with this floral-scented Moroccanoil set. Stocked with argan oil-enriched shampoo, conditioner, hair oil, and body moisturizer, mom will always have soft and smooth skin and hair.
Moroccanoil | $88 SHOP IT
---
2

Evo the Hairy Godmother Hydrate Set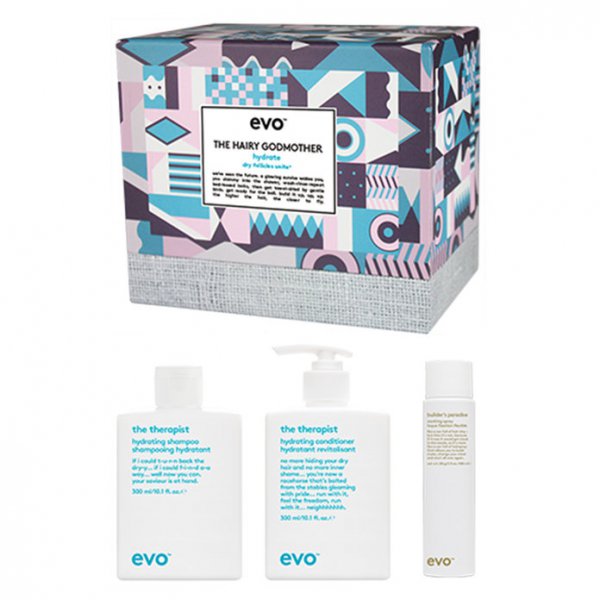 Shiny strands, soft touch, can't lose. This trio of hydrating shampoo, conditioner, and styling spray makes reviving mom's hair as easy as one, two, three.
$56 SHOP IT
3

Voluspa Maison Blanc Two-Wick Tin Candle Trio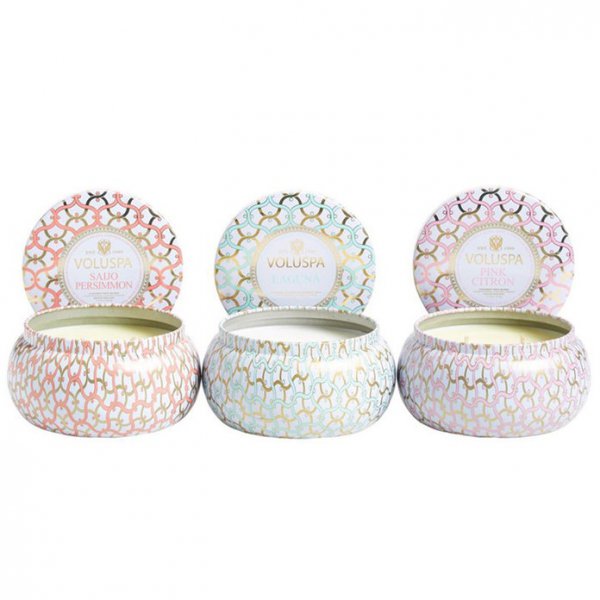 Why give mom one candle when she can have three? This trio of scents will light up any room in her house with style.
Voluspa | $40 SHOP IT
---
4

Sephora Favorites Deluxe Perfume Sampler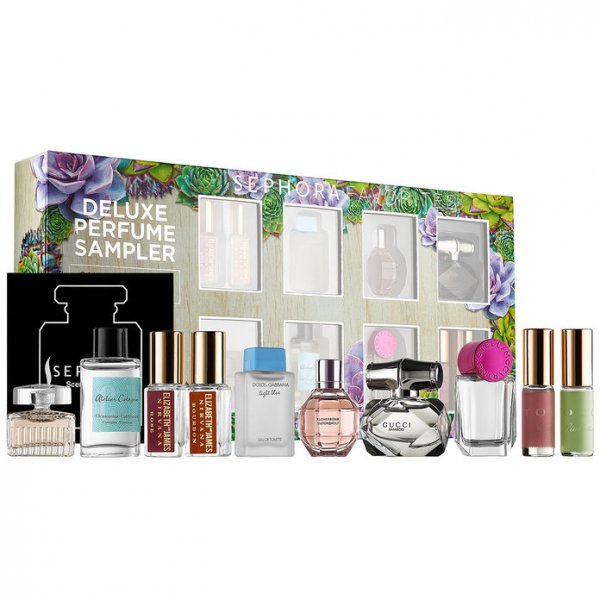 No matter how close you and your mom are, fragrance choice is personal, and therefore tough to gift. That's where Sephora's sample set steps in. The collection of minis includes Sephora's best-selling fragrances, so whether she's a fan of floral or spicy notes, there will be a scent (or two) that she'll love—and expect you to get her in full size.
Sephora | $65 SHOP IT
---
5

Lush Mom Wrapped Gift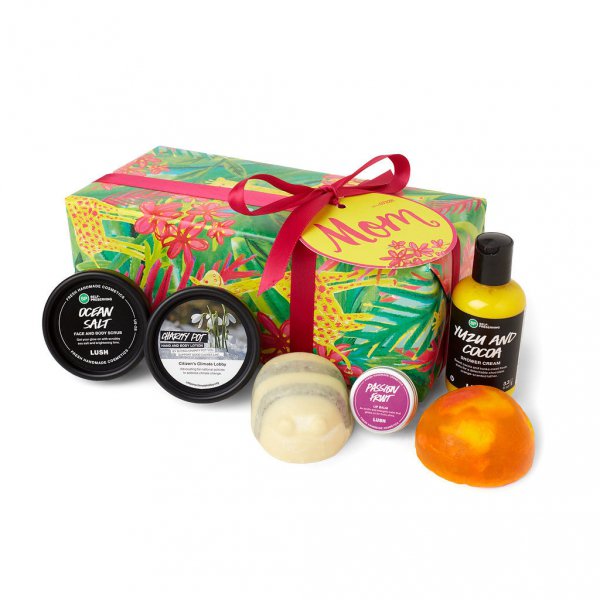 With this box of bath and body treasures, mom can turn her bathroom into her own tropical oasis. Along with the Yuzu And Cocoa Shower Cream and Sunrise soap, your gift will also score brownie points with her. Lush donates $7.95 from every purchase of this set to its Charity Pot Fund.
Lush | $58 SHOP IT
---
6

Bite Beauty Love Bite Lip Set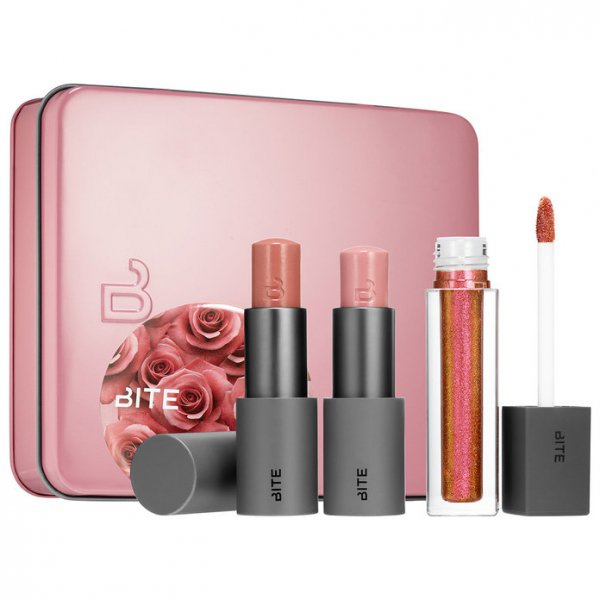 This trio of rosy multistick lip and cheek colors, gloss, and compact mirror will last way longer than any bouquet and looks just as pretty.
Bite | $42 SHOP IT
---
7

Rituals Tiny Rituals Mom's Bath Set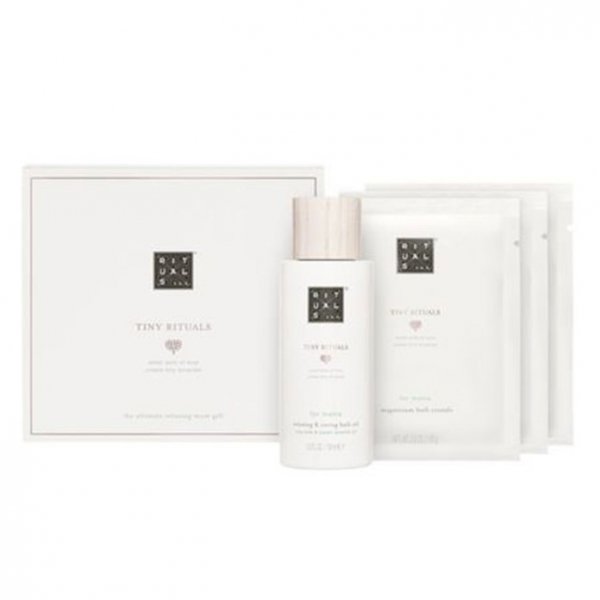 During your high school years, you probably told mom to "chill out" a few times (but who's counting?). A set of bath oil and three pachets of bath salts will help her relax, soothe tired muscles, and put her mind at ease.
Rituals | $29 SHOP IT
---
8

Jo Malone Playful & Lively Collection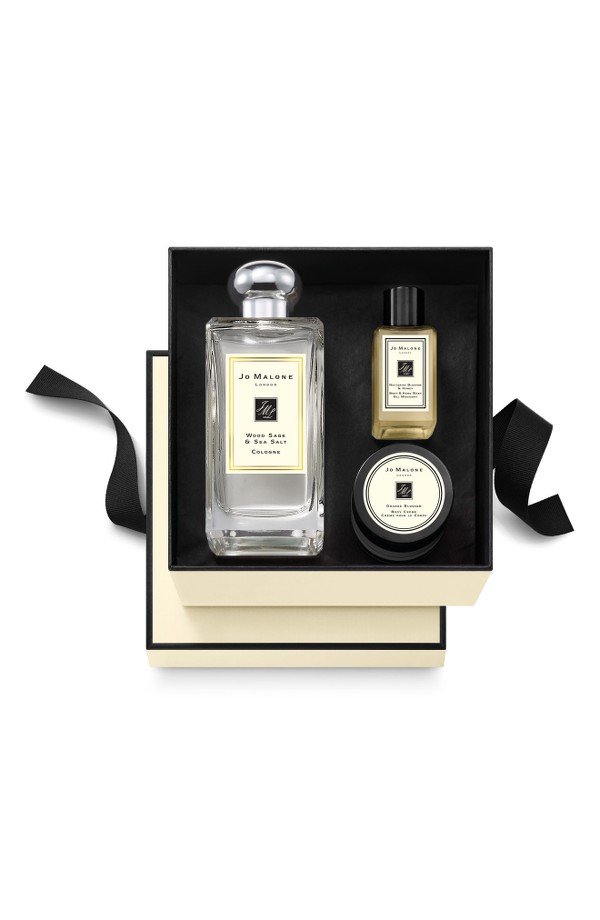 A chicly-packaged fragrance, body wash, and moisturizer is always a crowd-pleasing gift. Jo Malone's sage and orange blossom scents is perfect mix of sweet and woodsy notes.
Jo Malone | $135 SHOP IT
---
9

Living Proof Perfect Hair Day Collection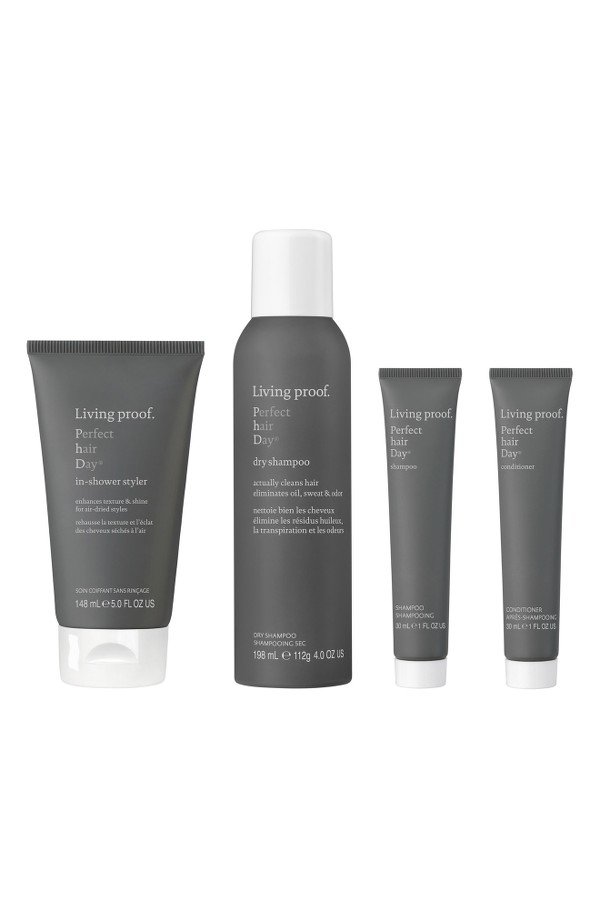 Good hair days start with a well-stocked shower. Help mom out by replenishing her hair product stash with shampoo, conditioner, in-shower styler, along with the unsung hero of every hair routine, dry shampoo.
Living Proof | $25 SHOP IT‌‌
---
Popular
Related
Recent