With the arrival of a new season, not only do we need to spruce up our wardrobe but also our makeup products as well. If you are looking for new makeup products to try out this spring season then keep on reading because I'm dishing on what eyeshadow palettes are worth adding to your collection.
Table of contents:
1

Lorac Mega PRO Palette 3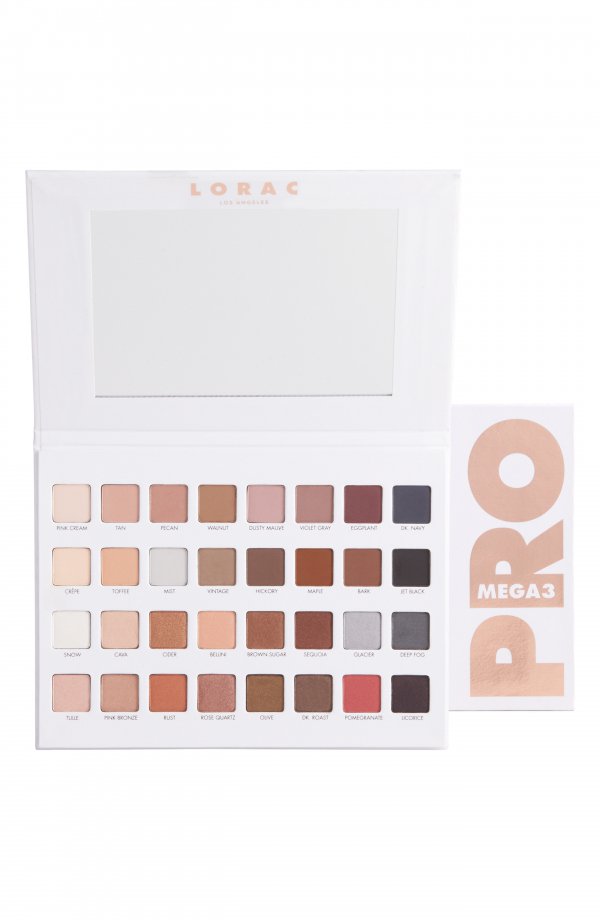 shop.nordstrom.com
Price: $59.00
A limited edition PRO Artistry palette packed with 32 eyeshadows in all the matte and shimmer shades you need to create the hottest looks.
2

Viseart Grande Pro Volume 1 Eyeshadow Palette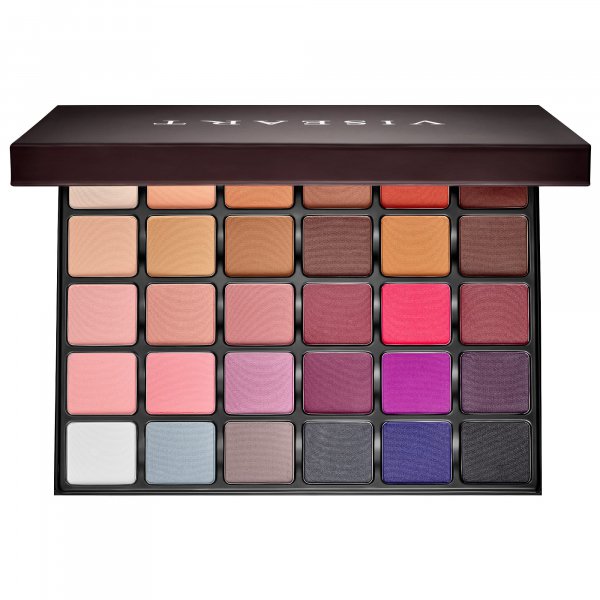 sephora.com
Price: $150.00
A 30-pan palette of highly pigmented matte eyeshadows.
3

Lorac Unzipped Eyeshadow Palette Brazen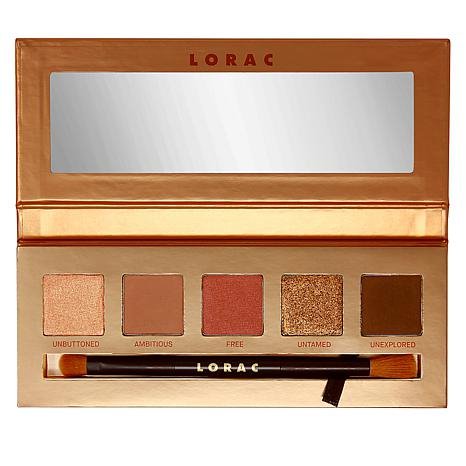 ulta.com
Price: $25.00
Get ready to unleash your inner unzipped persona with Lorac's unzipped eyeshadow palette Brazen. This sleek collection of 5 ultra-rich shades is curated to create a wide range of looks, from natural to glam.
4

NARS Skin Deep Eyeshadow Palette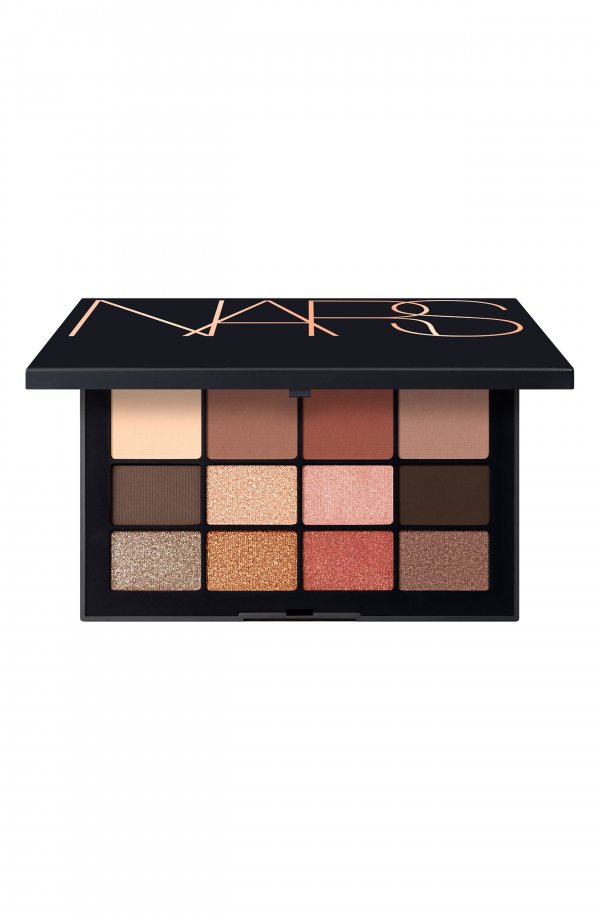 shop.nordstrom.com
Price: $59.00
A limited-edition multi-use palette containing 12 neutral shades to define, line and highlight your eyes and brows.
5

Charlotte Tilbury Bigger Brighter Eyes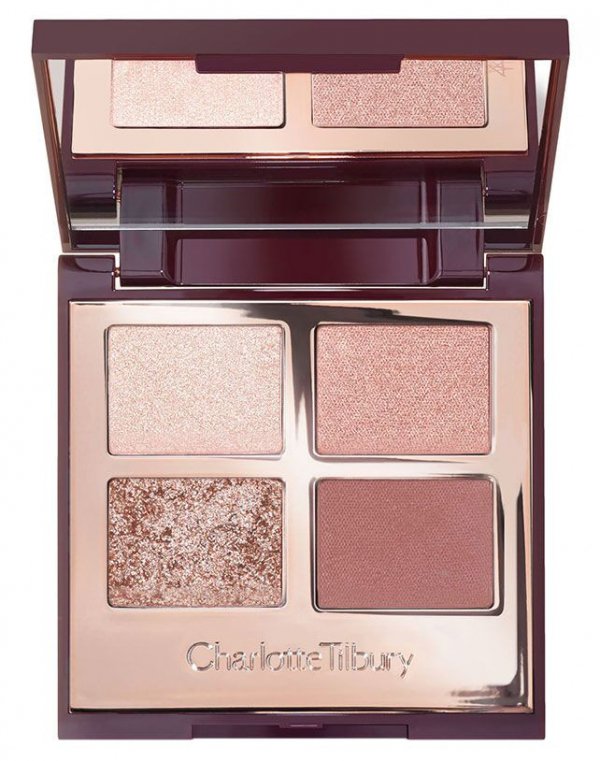 charlottetilbury.com
Price: $53.00
Bigger Brighter Eyes in Exagger-Eyes is an eyeshadow palette quad, featuring an ivory-cream, rose-gold, red-brown, and a transparent sparkle shade to create the illusion of wider, brighter, looking eyes. Inspired by the sparkling, eye-widening filters of social media.
6

Tarte Tarteist PRO Remix Amazonian Clay Eyeshadow Palette
sephora.com
Price: $49.00
A vibrant, 20 shade superstar palette formulated to celebrate all forms of art and expression-ready to rock our world.
7

Bobbi Brown Sandy Nudes Eye Palette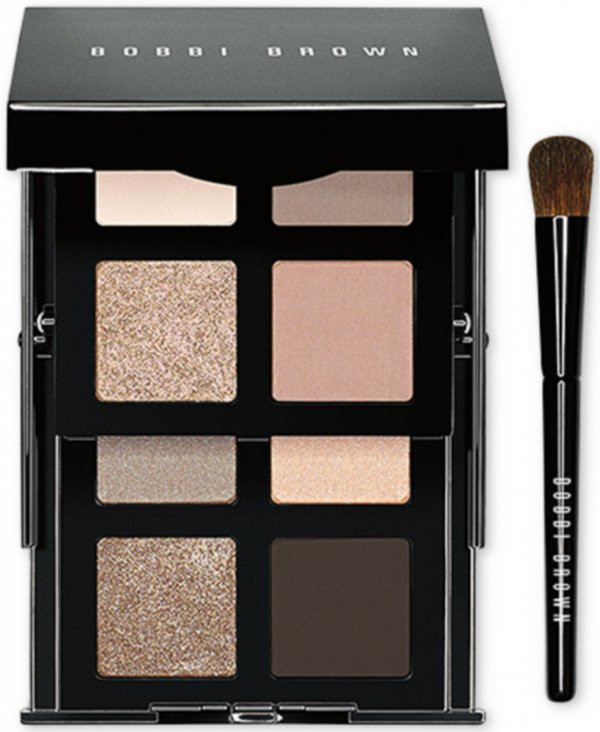 macys.com
Price: $39.00
This gorgeous mix of eight shadows is the perfect palette for those who prefer a neutral eye look. Includes base, lid, and liner colors in a mix of textures, including matte, shimmery, sparkly and metallic, to take eyes effortlessly from day to night. A mini eye shadow brush completes the sleek mirrored compact.
8

Lune + Aster Destination Nudes Eyeshadow Palette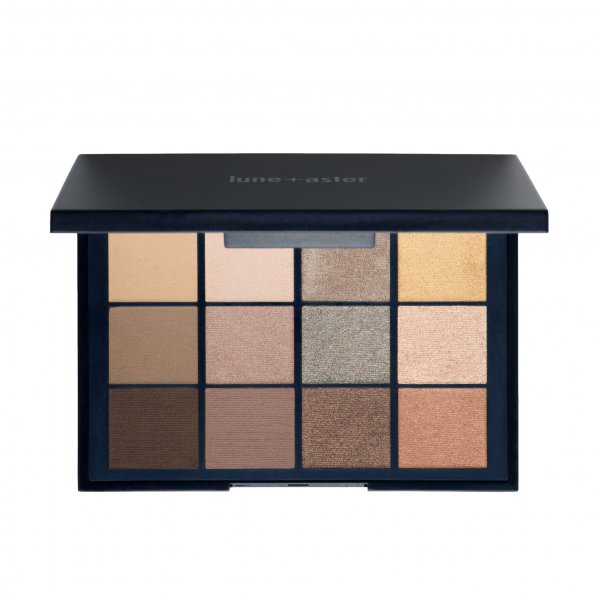 bluemercury.com
Price: $58.00
This eyeshadow palette features twelve nude shades in four curated, easy to achieve looks inspired by iconic landscapes across America. From subtle daytime eyes to smoky evening eyes. This beautiful array of matte, shimmer and pop shades is perfect for all occasions. Get destination gorgeous!
9

Urban Decay on the Run Mini Eyeshadow Palette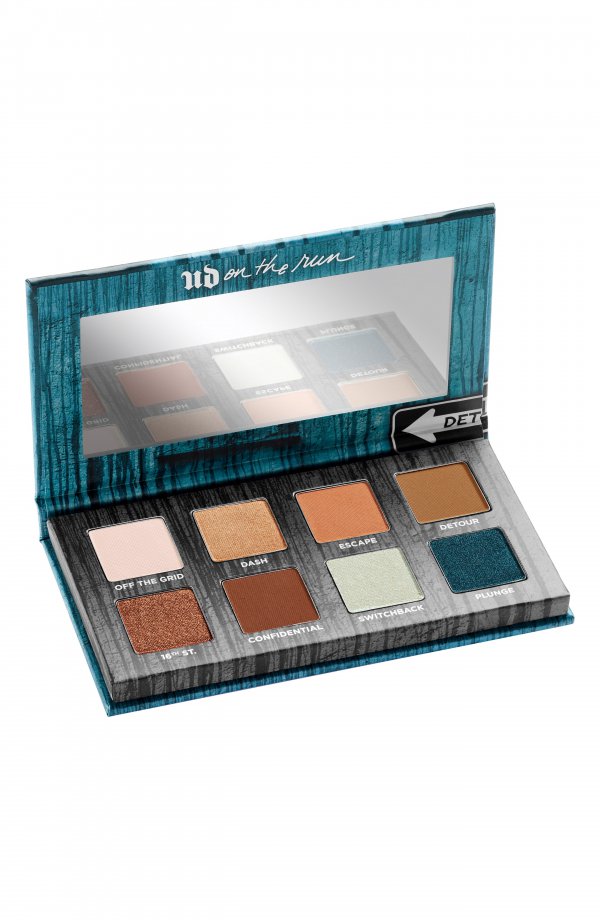 shop.nordstrom.com
Price: $25.00
A travel-ready eyeshadow palette that mixes eight matte and metallic eyeshadows, plus an iridescent transformer shade.
10

MAC MAC X Patrick Starrr Smoky Sleigh Eyeshadow Palette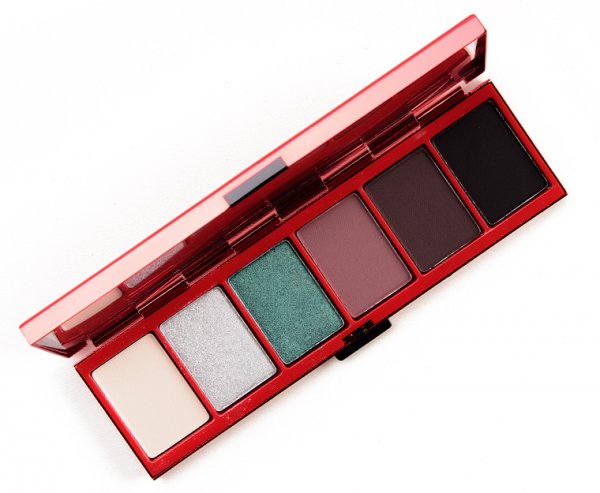 saksfifthavenue.com
Price: $33.00
A palette of six smoky eye shadows perfect for night. Highly pigmented powder. Applies evenly, blends well. Can be used wet or dry.
11

Jill Stuart Modeling Lucent Eyes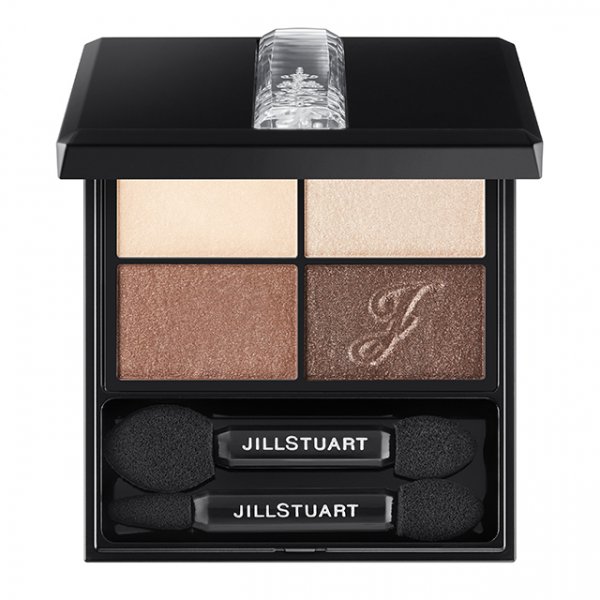 jillstuartbeautyusa.com
Price: $48.00
Decorate your eyes with this sleek eye shadow palette, each with four unique shades. Finely milled textures create thin layers of superb gradation, creating lustrous and translucent eye looks.
12

Illamasqua Artistry Palette-Elemental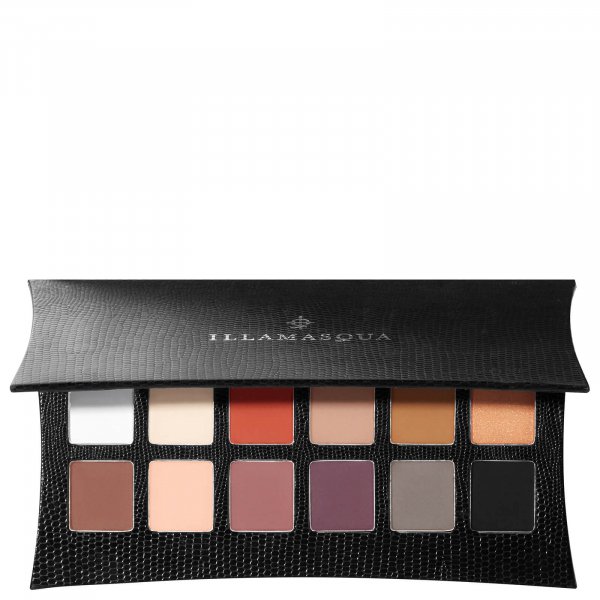 skinstore.com
Price: $38.25
Dramatise your eyes with the Illamasqua Artistry Palette in Elemental. The set of 12 smoky, sultry shades ranges from pale nudes to shimmery brights and boasts richly pigmented formulas which glide onto skin like slik. Created to celebrate the brands 10th anniversary, the sleek eyeshadow palette contains every hue you'll need for bold and daring results.
13

Bobbi Brown Haute Nudes Palette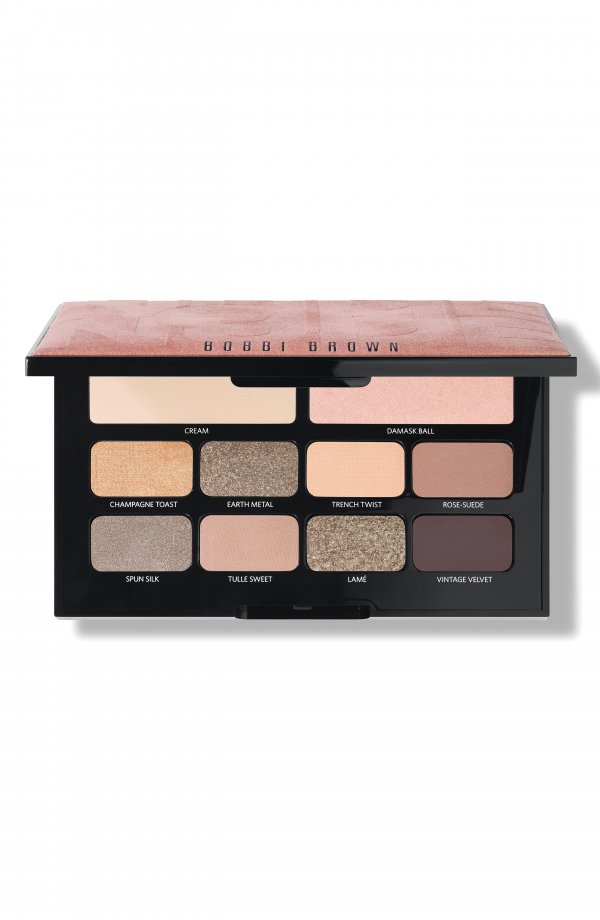 shop.nordstrom.com
Price: $59.00
A limited edition eyeshadow palette that gives neutrals a luxurious upgrade 10 multidimensional shades.
14

Dose of Colors Pretty Cool Eyeshadow Palette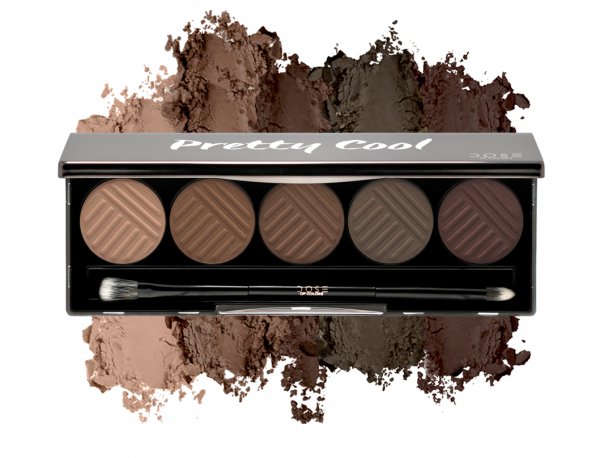 ulta.com
Price: $32.00
Dose of Colors Pretty Cool Eyeshadow Palette features 5 ultra pigmented cool taupe shades with a smooth matte finish. The perfect palette for creating soft neutral to everyday cool neutral eye looks.
15

Greek Goddess Color Palette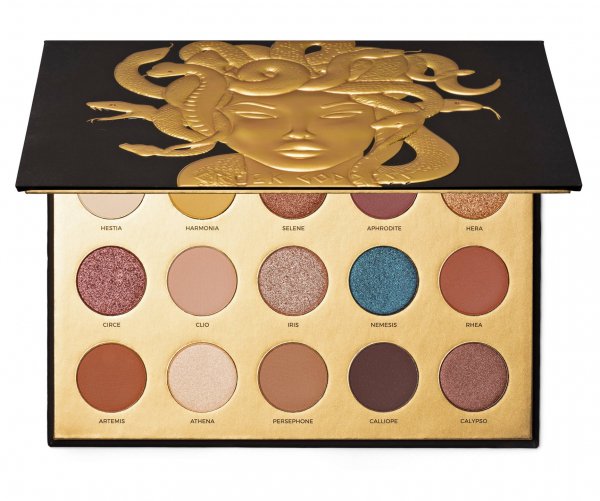 lunarbeauty.com
Price: $48.00
Bring out the goddess in you with Greek Goddess.This 15 color palette is the perfect combination of warm mattes and bright shimmers. Even Zeus would be shook. Perfect for an everyday casual look for a bold and brilliant eye. This palette is a must.
What eyeshadow palette are you most looking forward to try out this spring?
Please rate this article