These days, there are so many must-have LUSH products on my wish list that I hardly even know where to begin! Whether you already love the brand or are hearing about it for the very first time, this rundown of my favorite must-have LUSH products – from decadent bubble bars to fresh face masks – is sure to leave you craving your very own collection of the company's handmade cosmetics. Shop online, or check out the LUSH nearest you to get hooked on these products and more!
Table of contents:
1

A Soothing Moisturizer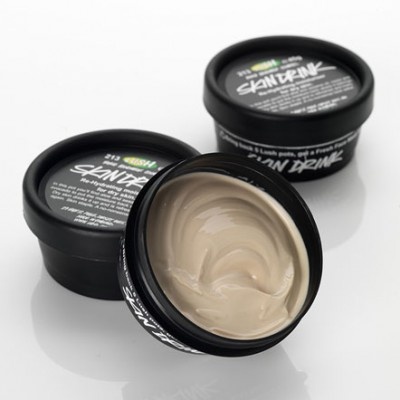 Is dry winter air wreaking havoc on your skin? If so, the first of my must-have LUSH products is definitely for you! Those who suffer from parched skin will fall in love with Skin Drink, which replenishes moisture while also soothing skin with the help of natural ingredients like aloe vera extract and rose oils. Have combination-to-oily skin? Try Vanishing Cream, LUSH's lightest moisturizer that comes complete with an infusion of witch hazel to help banish breakouts.
2

A Fresh Face Mask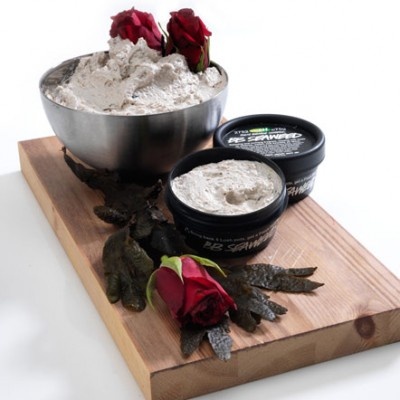 Made with natural fruits, veggies and herbs, LUSH's fresh face masks are nothing short of amazing. From the deep-cleansing Brazened Honey – a star at removing dirt and oil that can lead to breakouts – to the gently exfoliating BB Seaweed, these nine masks will have your skin looking and feeling its best in no time. Each mask is also made fresh-to-order, so hit up your local store and let an associate help choose the perfect one for your skin type. Don't forget to refrigerate it after you get home, too!
3

A Decadent Bubble Bar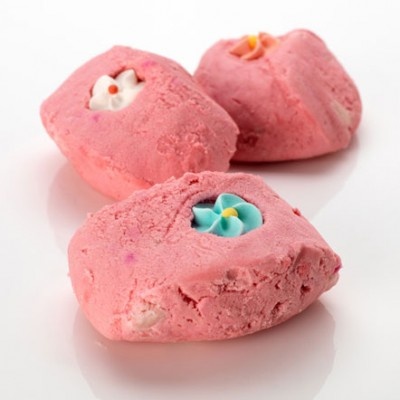 What's more blissful than a relaxing bath? How about one that's been infused with a dreamy LUSH bubble bar? While there are admittedly tons of list-worthy picks in this category, three of my top must-haves are the clove-scented Rocket, floral-smelling Rose Jam and sugar-rush-inducing Creamy Candy Bubble Bar. Pick a favorite, crumble in a chunk or two, and treat yourself to some much-needed "me" time!
4

A Sexy Bath Bomb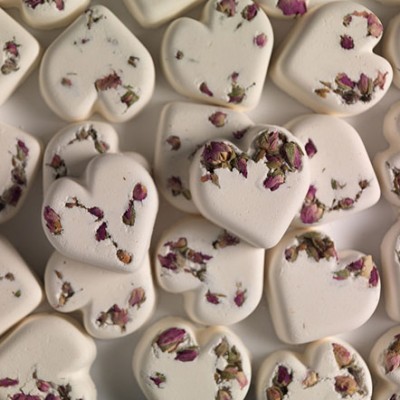 Whether you're hoping to take a dip with your honey or just get sexy on your own, a LUSH bath bomb is sure to get things off to a great start. Test out the aptly named Sex Bomb for an evening of flirty fun, or stir up some sweet romance with the rose-scented Tisty Tosty. Whimsical picks like the Saturn-shaped Space Girl or fizzing Dragon's Egg are also perfect for adding an extra touch of quirkiness.
5

An Exfoliating Lip Scrub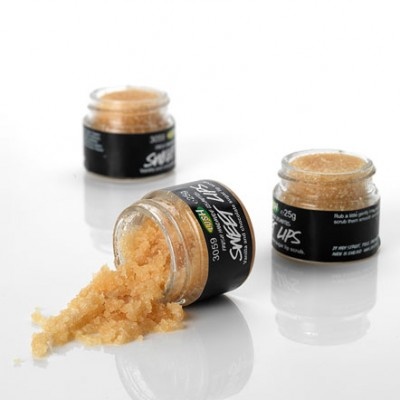 Show your lips a little extra love with the help of an exfoliating scrub. My personal favorite, Sweet Lips, banishes dryness while enveloping your lips in the delicious flavors of vanilla and cocoa. Prefer a less chocolaty concoction? Let peppermint-infused Mint Julips give your lips a pleasant tingle, or go ahead and channel your inner kid with the help of hot pink Bubble Gum.
6

A Comforting Body Lotion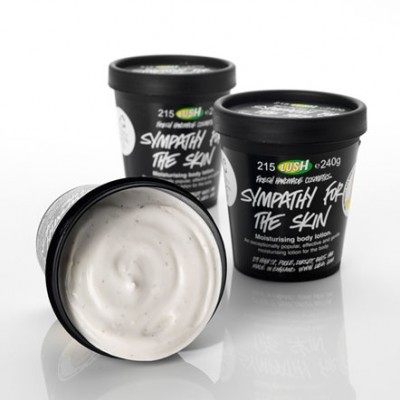 All body lotions are not created equal, so if you're looking for a comforting salve to carry you all the way through winter and beyond, look no further than Sympathy for the Skin. Made with real mashed bananas to make your skin super soft and flexible, this lotion also helps keep redness at bay. Want to support a good cause while you smooth? LUSH donates proceeds from its Charity Pot lotion to grassroots charities.
7

A Healthy Hair Treatment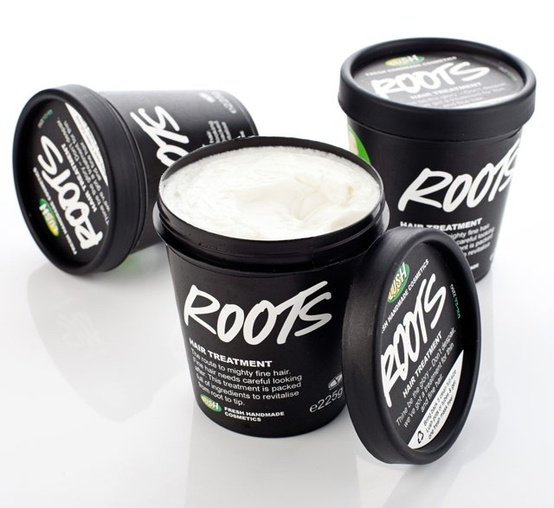 Do your lackluster locks need a little TLC? Whether you prefer Jasmine and Henna Fluff Eaze to tame frizz, Roots to give fine hair a boost, or any one of LUSH's other eight awesome hair treatments, these potions definitely won't let you down. Grab Sea Spray when you're looking to add volume and whip up a beach-like look, or use the Snake Oil Scalp Treatment Bar to help fight flakes. Your hair and scalp are about to look and feel a whole lot healthier!
Are you a fan of LUSH? What are some of your favorite must-have LUSH products?
Please rate this article