7 Must-read Tips on Removing Makeup Stains ...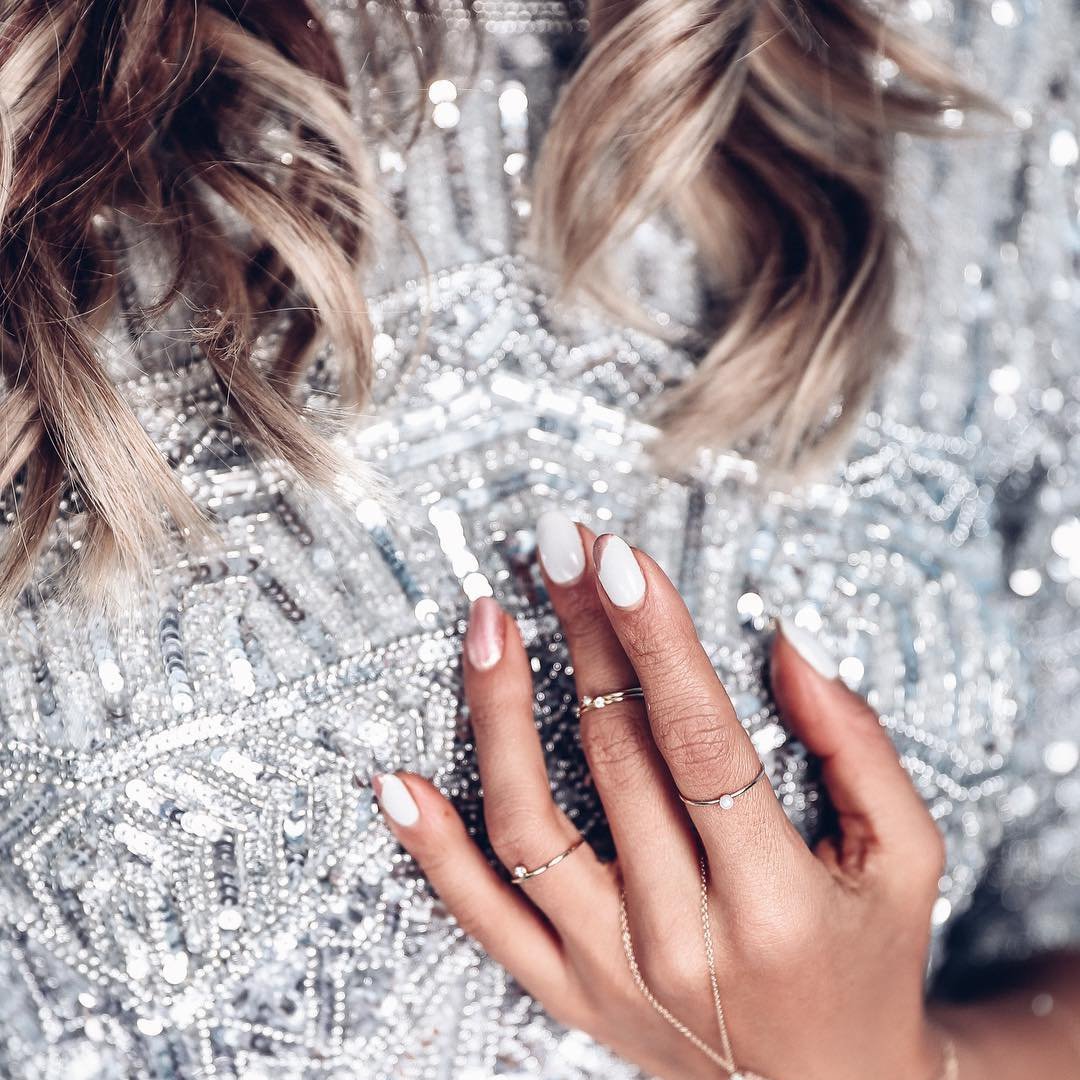 As much as I adore makeup, removing makeup stains is not one of my favorite things to do. I consider myself quite careful when it comes to applying and removing beauty products, but sometimes I end up with some makeup stains that are a major pain to remove out of clothes and other items. So if you're stuck with a stained shirt or just want to be well prepared for when the time comes, try these tips for removing makeup stains so you'll never be caught with nail polish on your jeans again!
Removing makeup stains is a lot easier if you read the care labels of your clothing or whatever item is stained. For instance, if your garment is dry clean only and you love it, it's probably best to take it the dry cleaner. Point out the stain and identify what the stain is so you don't take a chance with a piece of clothing you love wearing.
When it comes to removing makeup stains, time is not on your side. Don't wait to try and get the stain out. Take off the item, remove any excess product off the piece of clothing without rubbing any of the makeup into the fabric and use a pre-treatment like Shout. If you don't have a pre-treater on hand, soak the item in hot water until you have time to launder it. Fresh stains come out easier so don't wait to start removing the stain unless you have to.
Lipstick is probably one of the more common makeup stains and there are a few ways to approach it. First and quite possibly the easiest is to apply hairspray to the stain and let it sit for about 10 minutes, rinse and throw it in the wash. Or, you can dab some rubbing alcohol or witch hazel on the stain, then add some detergent and wash it as you normally would. One last method is to use household ammonia. Dab the item with water to get as much of the stain you can get off, add some ammonia, rinse and wash per instructions. Note: Avoid ammonia on silk and wool garments.
I don't know about you, but I've left my share of nail polish stains in my day! Some experts say it's okay to use acetone nail polish to remove nail polish stains on fabric. However, nail expert Ji Baek says acetone is too harsh on clothes, so it's best to let the polish dry and use a strip of clear packing tape over the stain to remove it. Easy and kind of satisfying to see the polish come off so easily!
The only thing more annoying than self-tanner stains on your hands is on clothes or sheets. To remove pesky self-tanner stains from clothes or sheets, start by rinsing the stain in cold water. Next, grab a sponge and dishwashing detergent and start working on the stain from the outside in by gently rubbing and rinse. If the stain is old or just won't come out, mix an oxygen-based bleach like Oxiclean with water (check the bleach bottle for directions on how much water to use) and soak the entire garment for 8 hours. If the stain is gone, rinse and wash as usual. If it remains, make the mixture again and resoak.
Mascara is one of the products where the makeup stain can be a little bit harder to remove. First, pre-treat the stain with Shout or another pre-wash stain remover. Next, wash the piece of clothing in the hot water and chlorine or color-safe bleach. If the garment still has the stain, wash it again. Avoid putting it in the dryer or you could end up setting the stain. Another option is to try using eye makeup remover on the stain and laundering.
Whether it's liquid or powder foundation, the first step is to do a quick pre-wash with shampoo or shaving cream, which are both clarifying products. After you do a pre-wash, launder it as usual. Another option for liquid foundation is to cut the grease with dishwashing soap to dissolve the stain. Then, blot off the excess and gently rub the soap into the stain. One more tip for fun! If you get hair dye on your clothes, blot with rubbing alcohol until the stain comes out. Beware, hair dye is one of the toughest stains to remove.
No matter what kind of stain you have, don't underestimate the power of a pre-treater! I carry Shout wipes with me in my bag because I can be a walking stain magnet. I hope these tips on removing makeup stains comes in handy for you. Do you have any secrets to remove makeup stains?
Sources: home.howstuffworks.com, bellasugar.com, howtocleanstuff.net, beautylish.com, laundry.about.com, doityourself.com, stain-removal-101.com
{{#comments_count}} Show Commnents ({{comments_count}}) {{/comments_count}}