Go au naturel with healthy nourishing oils for your skin and hair. Straight from the bottle or jar, these natural oils work to revitalize and restore your skin and hair back to full health with their essential nutrients needed for beautiful, glowing skin and healthier, stronger hair. Test out these 8 nourishing oils for your skin and hair for a total beauty transformation from head to toe.
---
1

Macadamia Oil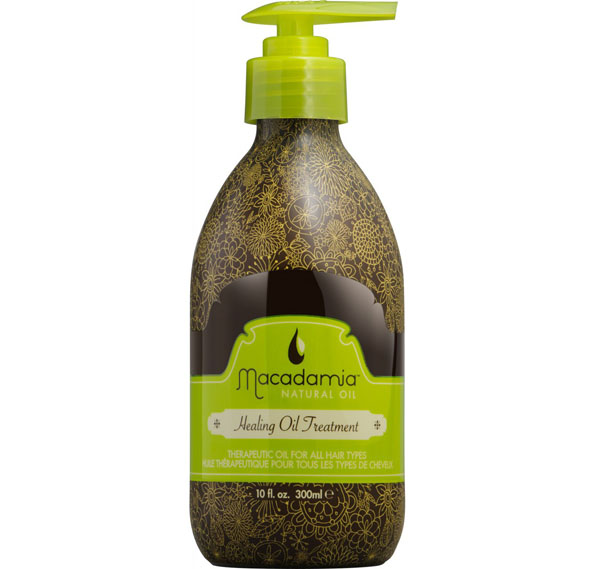 Macadamia oil is one of the best universal oils for your skin and hair or scalp. Because macadamia oil is very similar to the natural oils your body produces, it is very easily absorbed into skin and hair follicles, which means no left over greasy or slick look and feeling after use. When used in hair, macadamia oil works to hydrate dry, damaged hair by helping restore hair's natural oils, leaving behind silky smooth and soft tresses. By using macadamia oil frequently in your hair you can help protect your locks from excessive heat, wind, sun and color damage as this nutty oil acts as a UV barrier to save your mane.
2

Tea Tree Oil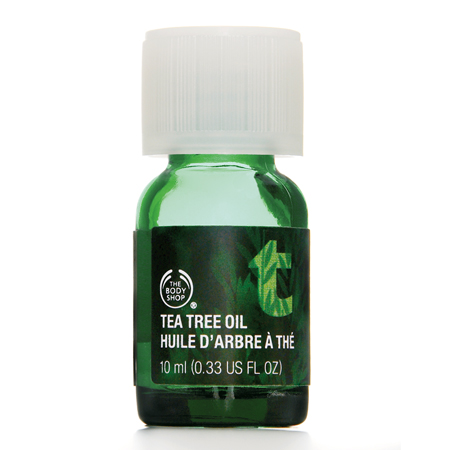 Tea tree oil is known for its incredible healing powers and skin rejuvenation. This oil is commonly used to treat skin irritants like cuts, rashes and infections as it works as a disinfectant to clean and heal all types of skin. Because of its soothing properties, tea tree oil works wonders on acne prone skin and blemish scars to quickly fight against future breakouts and leave behind noticeably clearer skin without drying it out.
---
3

Coconut Oil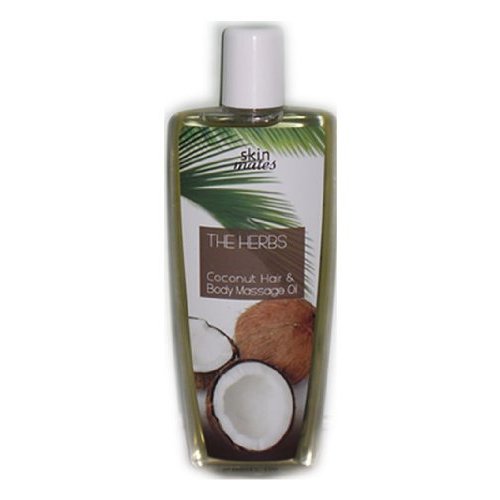 Referred to as "the healthiest oil on earth," coconut oil is a taste of tropic magic that does not only the hair good but the body as well. The essential nutrients and proteins in coconut oil help to fight against anti-aging by preventing wrinkles and working to tighten and firm skin over time. This natural oil also carries a sweet smelling scent reminiscent of days spent soaking up the sun on balmy summer days in the tropics.
---
4

Argan Oil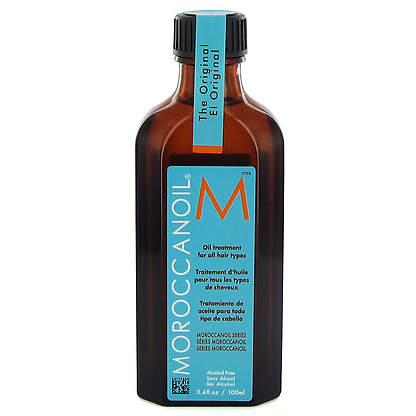 Argan oil, indigenous to Morocco, hence the popular Moroccan oil treatment, is one of the leading oil therapy's for hair. This argan-oil infused formula is rich in vitamins and essential fatty acids helps nurture dry hair back to health. As a leading hair care treatment, argan oil strengthens and conditions hair while taming frizz and flyaways that leaves hair touchably soft and silky. Not only does this oil work to inject shine into dull, lifeless hair and combat split ends, it also speeds up drying time, which is especially valuable to the girl on the go.
---
5

Jojoba Oil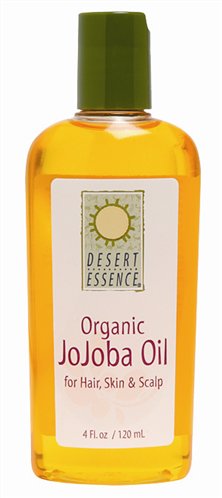 If you have super sensitive skin and are not sold on lathering your face and skin in oil, jojoba oil is a solution that easily absorbs into the skin without leaving any left over grease, shine or tackiness. The greatest part about this oil treatment is it won't clog pores so need to worry if you're prone to breakouts or have facial acne. Using jojoba oil creates soft and supple skin while minimizing the look of fine lines and wrinkles, so you can act your age and not look it.
---
6

Almond Oil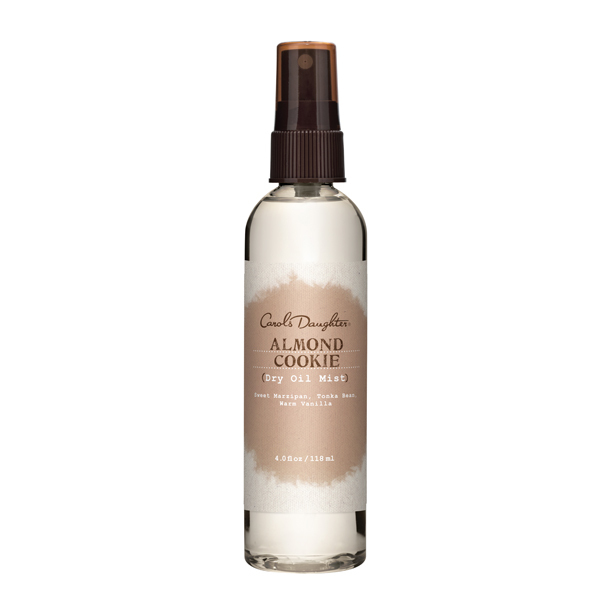 For a sweet treat that's equally as delicious in the kitchen as it is on your skin, almond oil makes for a great moisturizer. Almond oil helps to visibly fill, plump and moisturize your skin without any oily residue. This sweet oil leaves behind a freshly baked good scent that we all know and love for smooth, yummy smelling skin.
---
7

Olive Oil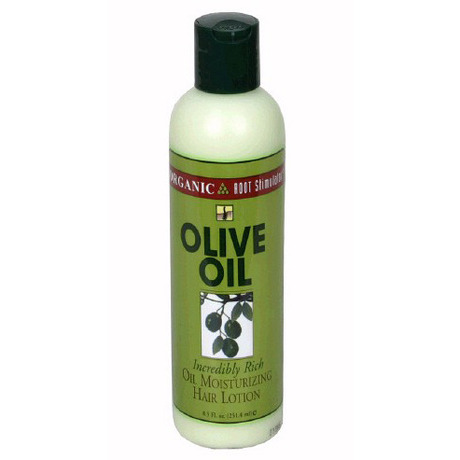 Repair damaged dry hair easily with this oil that's easily found in your kitchen cupboard. Olive oil offers nourishing relief to dead and dull hair especially during the harsh winter months. This simple treatment creates more manageable hair and gently invigorates and cleans scalp to promote healthy hair growth. Massaging olive oil into your mane regularly nourishes and conditions follicles while improving hair's strength and elasticity.
---
8

Cocoa Butter Oil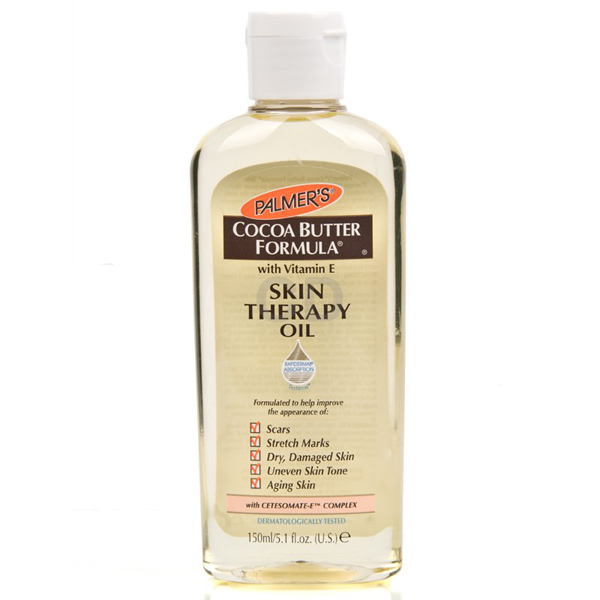 For noticeably different and improved skin make this oil treatment part of your daily beauty routine. Cocoa butter oil has a blend of key ingredients including sesame oil formulated to help improve the appearance of scars, stretch marks, dry damaged skin, uneven skin tone and aging skin. Use just before bedtime for overnight nourishing that will produce softer, silkier looking and feeling skin free of imperfections.
Become a natural beauty with a total skin and hair transformation from these 8 nourishing oils for your skin and hair. Treat all your skin problems and hair issues by simply adding a little natural oil into your daily beauty routine for a flawless face and touchably soft tresses. Work these oils in from head to toe for a treatment resulting in beautiful healthy looking skin and hair. Which of these oils do you use for your skin and hair?
---
Comments
Popular
Related
Recent