As I think we've established by now that I pay close attention to my eyebrows. One might say I am slightly obsessive. Fortunately, we have also established that I'm not alone. I am not ashamed to say that I feel this post, both in my eyebrows and in my heart. I hope you feel it, too.
---
1

When You Get Your Eyebrows Perfect and It is Frigging Raining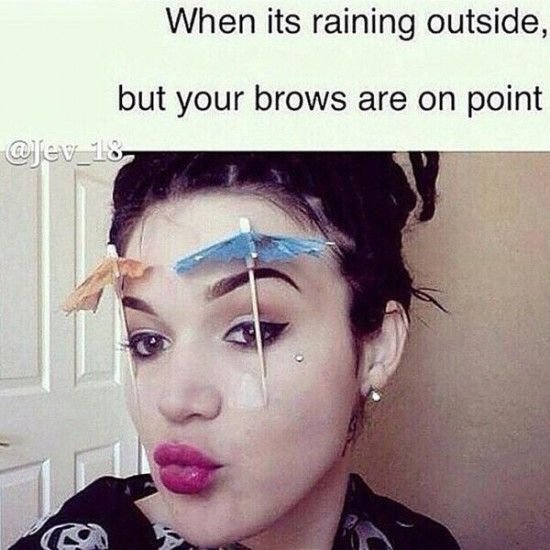 And the thought of your eyebrows melting down your face makes you want to cry.
2

The Mystery of Left Vs. Right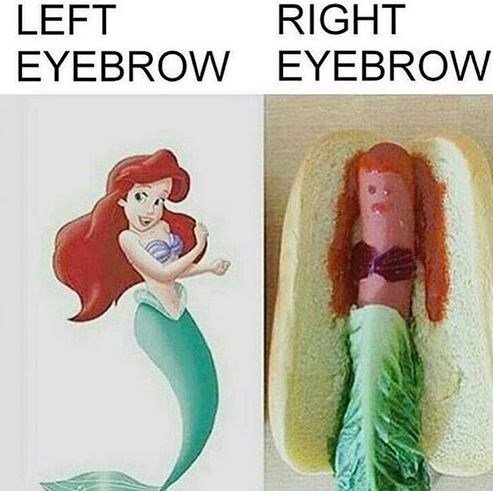 One side is always just … This is me. This is my soul. This meme understands me.
---
3

It's Science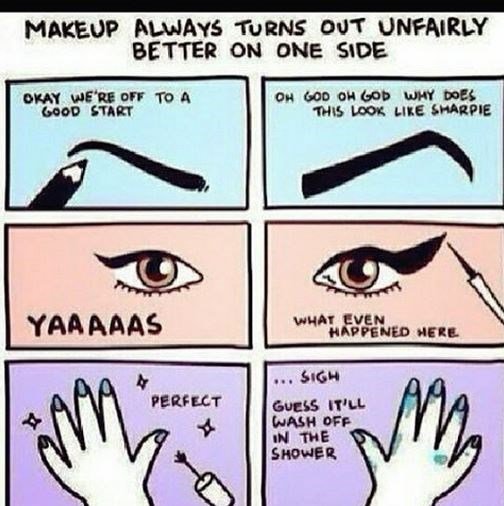 Is it your left side or your right side? It's my right side. Always.
---
4

Raise Your Hand if This is True for You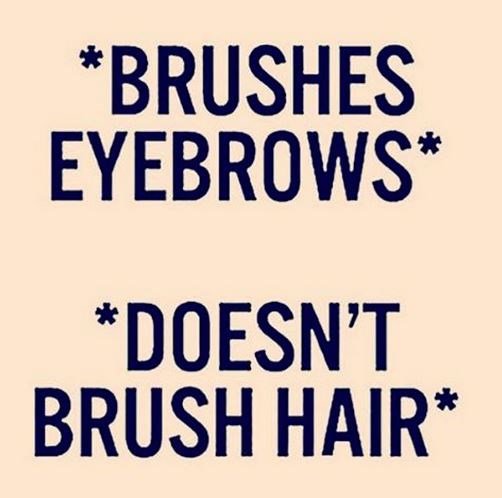 I have both of my hands in the air. I spend way more time on my eyebrows than I do on my hair.
---
5

Mfw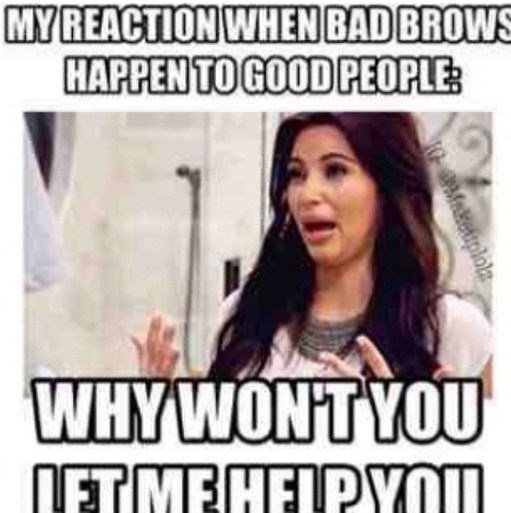 I do feel bad for these people. I want to help them. I want to show them the way.
---
6

Itches Are from the Devil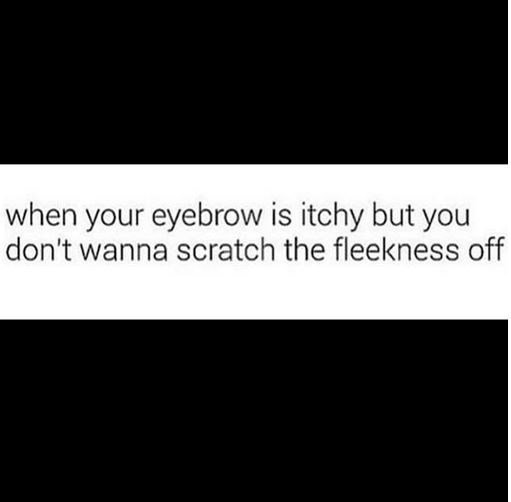 Especially when your eyebrows itch. That is NOT fair.
---
7

Tweezers Are Dark Magic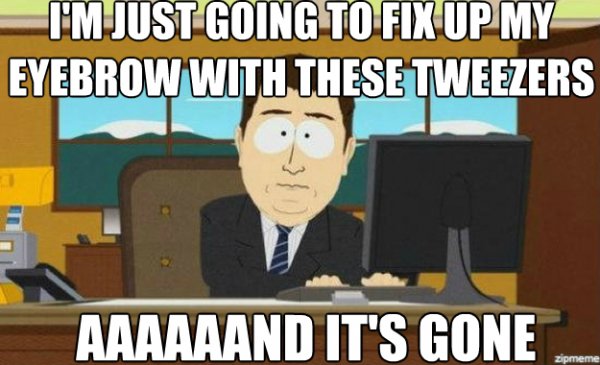 How does this always happen? How?
---
8

This is the Deepest Level of Trust

Tell me it's not.
---
9

Oh …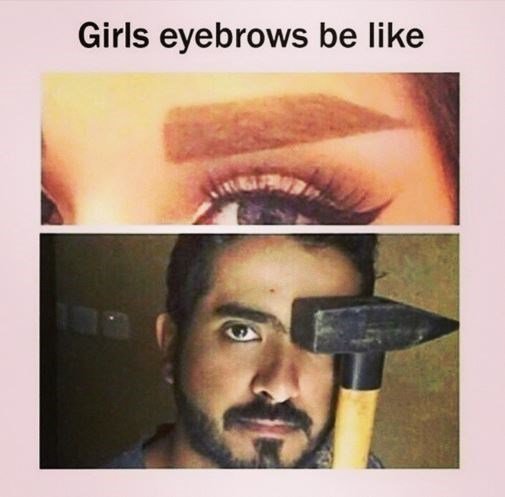 Oh.
---
10

When You Don't Click with Someone but You're Not Quite Sure Why …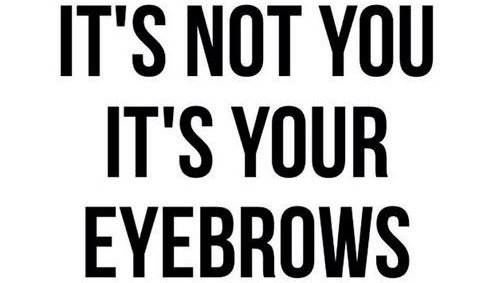 Oh yeah. That. That's why.
---
11

Sometimes This is the Easiest Way to Look like You're Paying Attention
I do this all. the. time.
---
12

Don't Tell Me What to do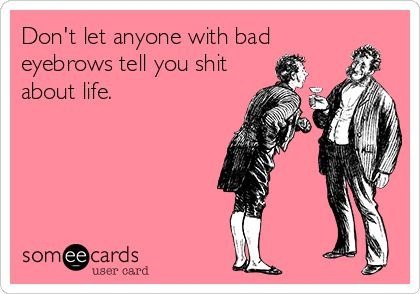 You don't even have your eyebrows together. I don't need life advice from you.
---
13

Shapely Eyebrows, Shapely Life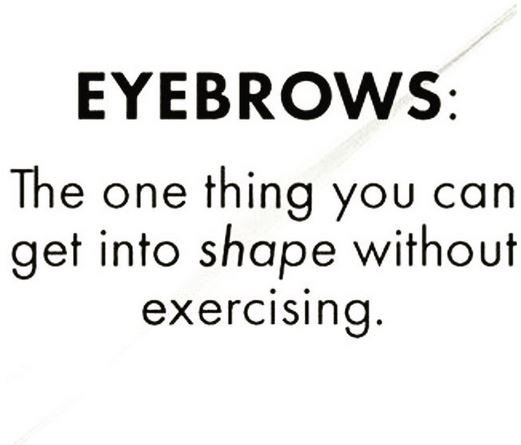 Ahaha, this is my life.
---
14

More Philosophies on Left Vs. Right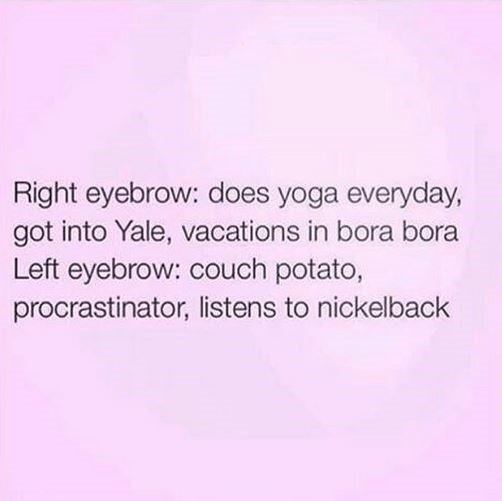 I legit laughed.
---
15

First Impressions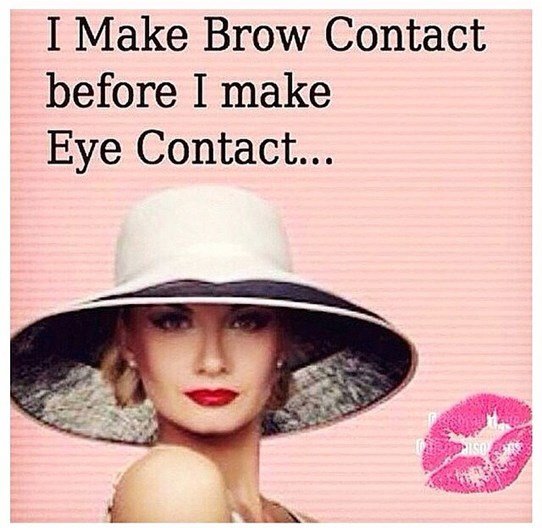 Every single time.
---
16

Your Friends and Your Eyebrows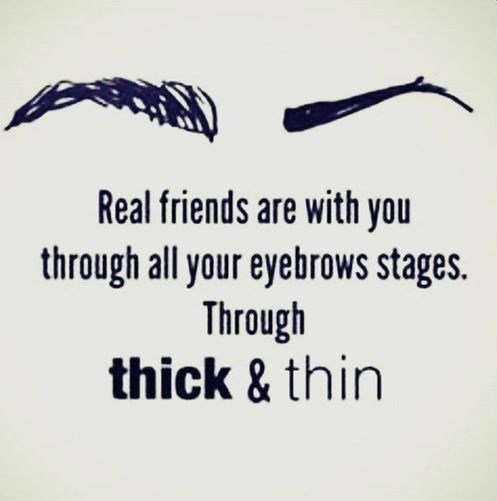 Real friends will let you know when those brows ain't on point, though.
---
17

Eyebrow Envy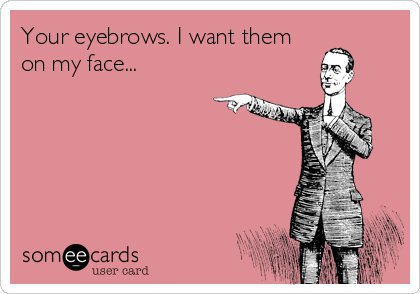 I have said this to people. On two occasions, people have said this to me, and oh, how beautiful I felt.
---
18

Like This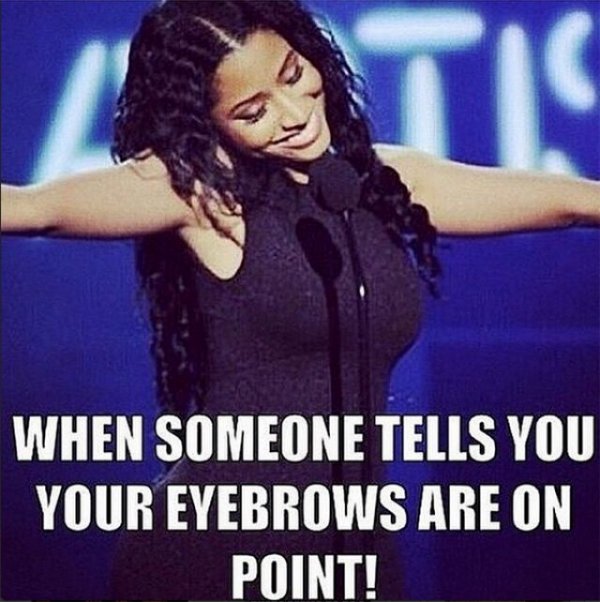 Exactly like this.
Well? Do you feel it, too?
---
Comments
Popular
Related
Recent