Start following These 17 Beauty Artists on Instagram ...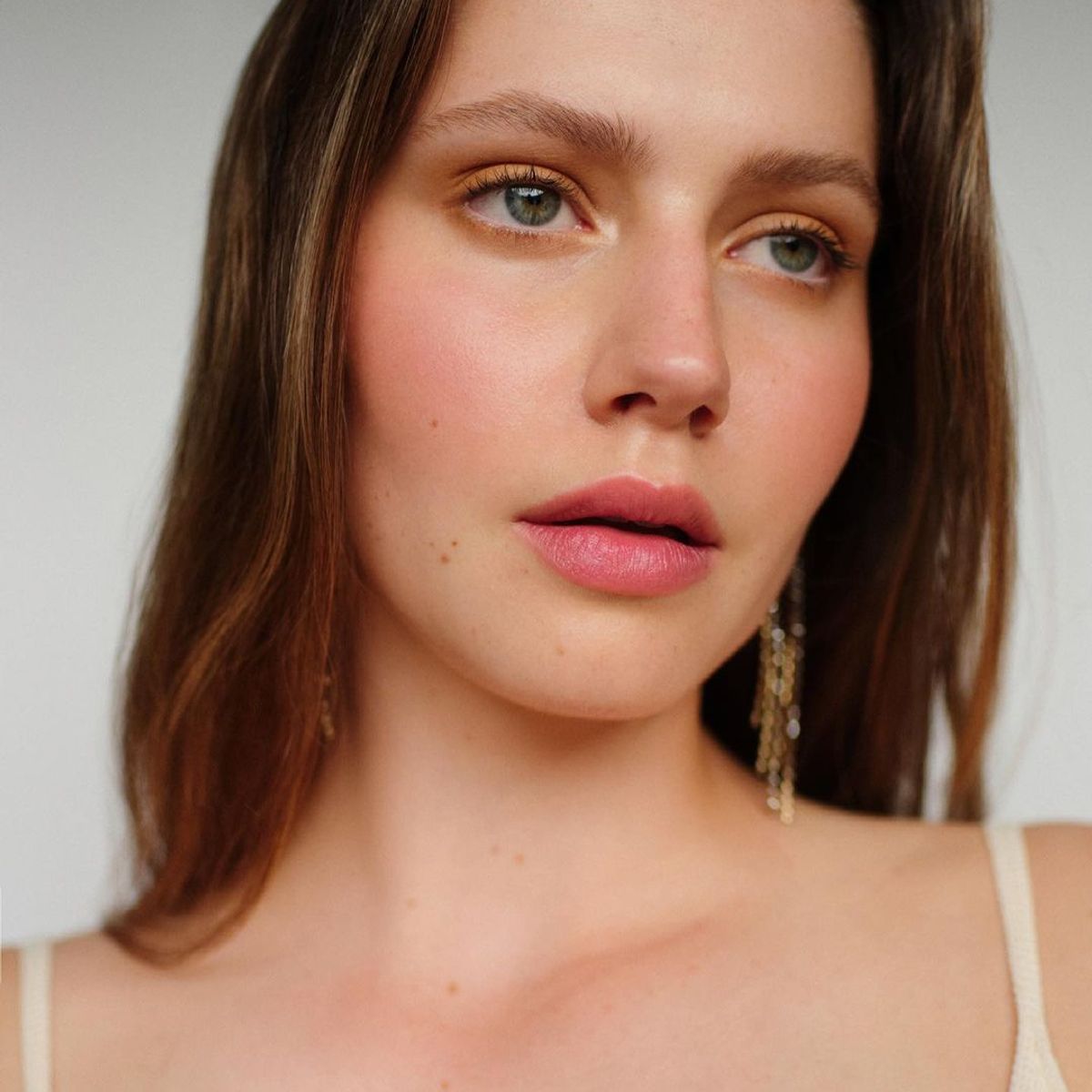 Beauty artists really are artists. Photographs or paintings of the looks they perfect on themselves and scores of other beautiful people could easily hang in galleries and museums. These beauty artists, however, put their masterpieces on Instagram, so we can all see, admire, and perhaps even learn for free! Maybe it's because I suck at putting on makeup, but I love seeing what talented people can do. Here are the artists who routinely make me lose track of time as I scroll through my Insta feed. Feast your eyes on what they can do – because the world can always use a little more beauty, after all.
Follow here: @patmcgrathreal
Pat McGrath's talent is out of this world. She's turned out looks for goodness knows how many of your favorite celebs. Odds are if you've drooled over a red carpet makeup look, she's behind it.
Follow here: @ctilburymakeup
Love Cara Delevingne's makeup? How about Jourdan Dunn's or Sienna Miller's? You have Charlotte Tilbury to thank. Nobody does a cat-eye like Charlotte, either.
Follow here: @beautyisboring_
Robin Black is a serious threat because not only does she create stunning beauty looks, she's also an insanely talented photographer. Go Robin!
Follow here: @lisaeldridgemakeup
Lisa does amazing things with the most unexpected items. This is the beauty artist you want to follow when you need a look that takes glam to the next level.
Follow here: @patrickta
Patrick Ta can pull off a dewy, natural look or a fierce, dramatic makeup application, as well as everything in between. You've seen his work on Olivia Munn, Jenna Dewan-Tatum, Jessica Alba, and Gigi Hadid, among many, many, many others.
Follow here: @dilokritbarose
Nick Barose does not want to answer your questions about contouring. I love him because he's outspoken about the things he doesn't agree with in the makeup, beauty, and fashion industries, plus he gets to touch Amy Poehler's precious face.
Follow here: @lindagradinmakeup
If you like your makeup to make an impact, if you love dewy skin, bright eyes, and glossy lips, and if you like your cosmetic looks a little left of perfect, you will adore Linda Gradin.
Follow here: @anastasiabeverlyhills
Anastasia is the reigning Queen of All Eyebrows. Bow down, y'all.
Follow here: @sjblife
I promise you know Sir John. Even if you don't, you likely love what he can do without even realizing he's the man behind the plan. How do I know this? Because he has touched the face of perfection itself – that is, he does makeup for Queen Bey, along with Joan Smalls and Soo Joo Park.
Follow here: @thealexbox
Oh, Alex is such an artist. Her looks are dramatic, theatrical, and gritty. I die, I die, I die!
Follow here: @makeupbymario
Forget about following Kim Kardashian's tips for contouring and makeup application. Go straight to the source, instead. After all, Mario is mainly responsible for the looks we love so much.
Follow here: @mylahmorales
Full disclosure: Mylah is one of my very favorite beauty artists because she is responsible for so many of Rihanna's most dynamic, showstopping looks, and I am kind of in love with Rihanna.
Follow here: @kateydenno
Love sweet, soft, feminine makeup looks? You need to follow Katey today. Right now. Trust me.
Follow here: @patidubroff
Pati Dubroff does vintage glam like nobody's business. Her beauty looks appear on the stunning faces of Angelina Jolie, Miley Cyrus, Taylor Swift, and Cameron Diaz. That's a pretty impressive roster.
Follow here: @tompecheux
Cara Delevingne often relies on Tom Pecheux's masterful makeup expertise, as well. This marvelous man also works on Gisele Bundchen quite a bit.
Follow here: @jilliandempsey
Jillian Dempsey has massive amounts of talent. She knows how to create a subtle statement with the eyes or the lips while keeping everything else subtle.
Follow here: @styledbyhrush
And Hrush? Hrush is just … I want to be styled by Hrush, damn it!
Okay, beauty lovers, sound off! Name the artists who inspire you with their skills.
{{#comments_count}} Show Commnents ({{comments_count}}) {{/comments_count}}