All of my favorite Oscar and SAG Red Carpet looks this season had one thing in common: every stunning leading lady was wearing a glam smoky eye look to match her gorgeous gown. I wanted to duplicate that look, but I didn't know what steps for creating the perfect smoky look to watch out for! If you want the look, but aren't quite sure how to get it, keep reading! Here are 15 steps for creating the perfect smoky eye look, it's easier than you think to get the glam!
---
1

Try It Ahead of Time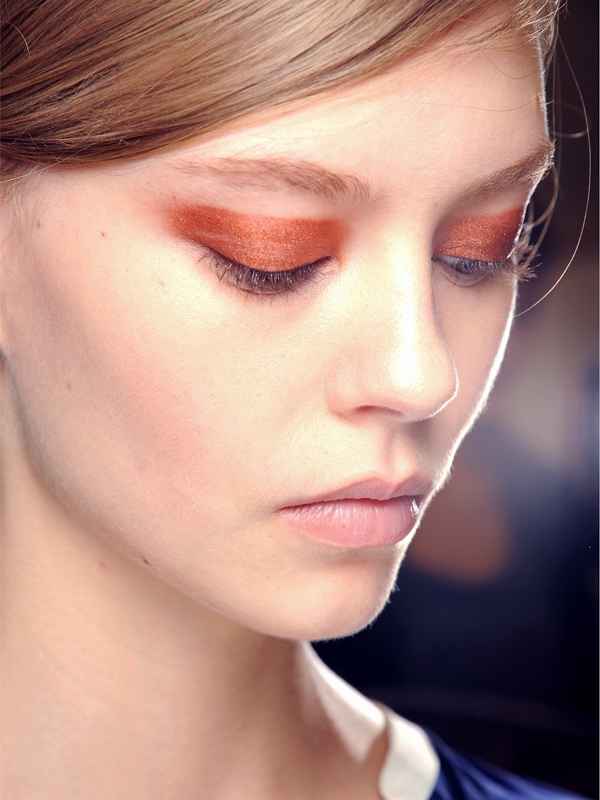 If you plan to wear your hot new smoky eye look to a special event, it's important to practice ahead of time. This will allow you to perfect your technique and even choose exactly the right color shadows and liners before you feel pressured for time, right before the big event. Practice makes perfect, after all. You can even add some glitter or go with the matte look, but practicing it beforehand is always the best idea!
---
2

Gather the Right Tools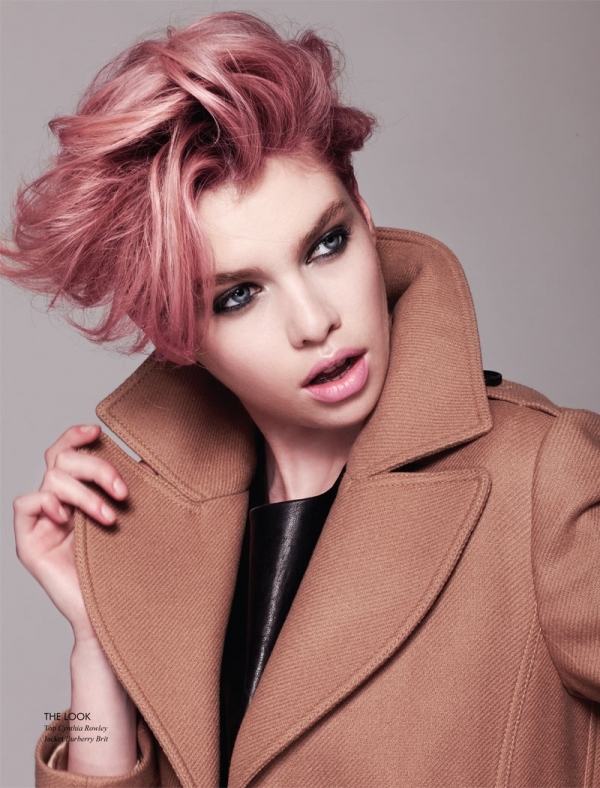 Before you start on your smoky eyes, gather all of the makeup and tools you'll need. Grab two or three small shadow brushes, as well as a few cotton swabs (for clean-up). You're ready to go! Also make sure that everything is very clean and that it is good quality. Laying everything out before you start will save you from having to stop and start again!
---
3

Start with a Clean "Canvas"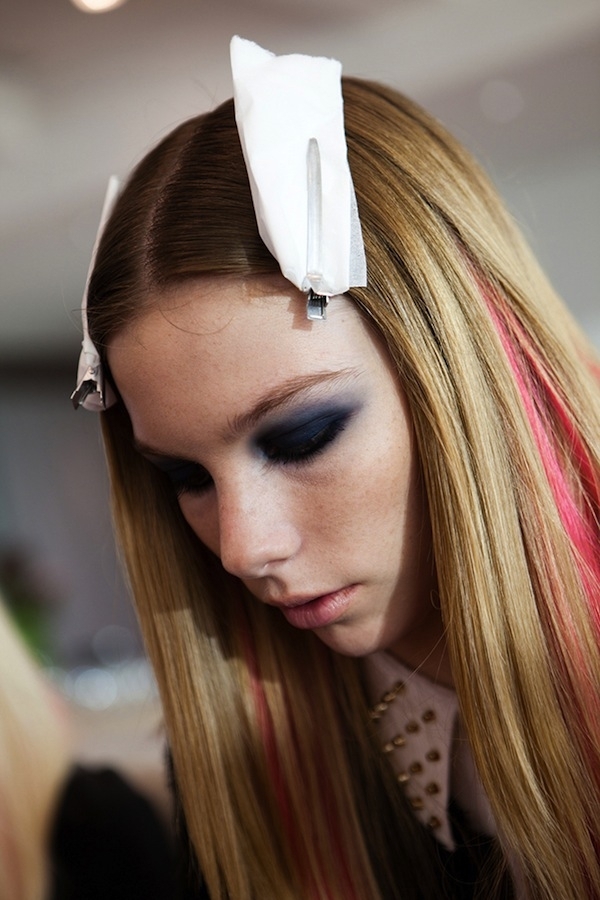 Before you start on your smoky eye look, be sure to remove all other eye makeup. After all, when you're creating a masterpiece, you need a fresh canvas, right? You want all of the eye makeup off of your eyes, so that way you can really take your smoky eye look to the next level. Trust me, I always use a bit of eye makeup remover on my eyes before I start my look!
---
4

Don't Neglect Your Brows
Before you start applying makeup, make sure your brows are tweezed and shaped. You'll look more polished and your makeup will apply easier, trust me. Plus, if you wait until after your makeup is on, you risk smudging it by tweezing stray hairs. If you happen to get your eyebrows waxed, just make sure that you check them before starting this look!
---
5

Use the Right Colors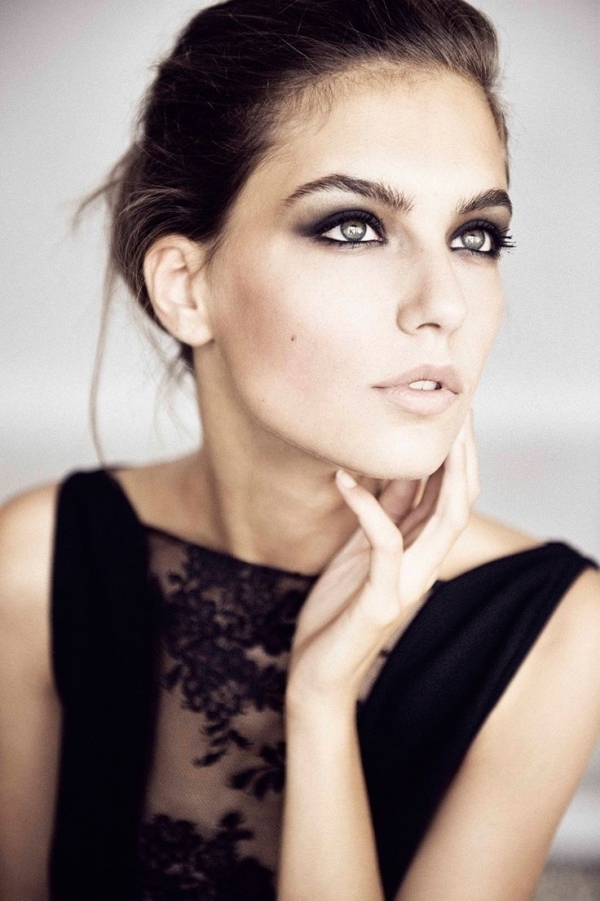 The most glam smoky eye looks include colors beyond grey and black, colors that make your own eye color pop. For green eyes, use deep purples and golds, they look absolutely fab! For blue eyes, use navy blues or even some copper colors to really draw out the blue in your eyes. For brown eyes, use pinks and even some purples along with some greys to really draw out the brown. Gorgeous! However, any colors work too, mix and match!
---
6

Experiment with Brands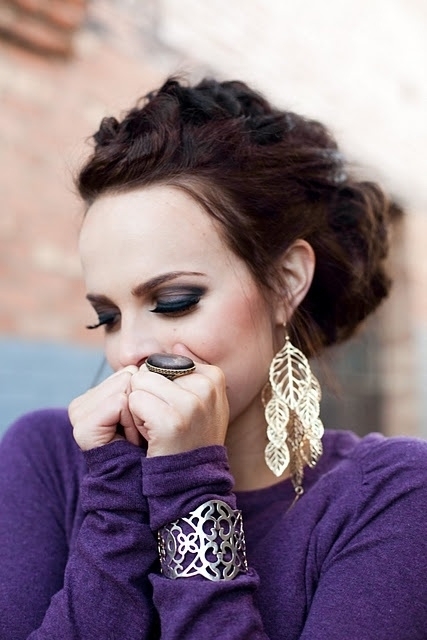 If you can't find the exact shade of eye shadow or liner you want, break away from your usual brand and try something new. I recommend MAC — they have so many hues, there's bound to be one or three for you! Chanel is also great, but if you are looking for a fab drugstore brand, try Maybelline! They have a ton of color choices and they are great for the smoky eye look!
---
7

Use a Good Primer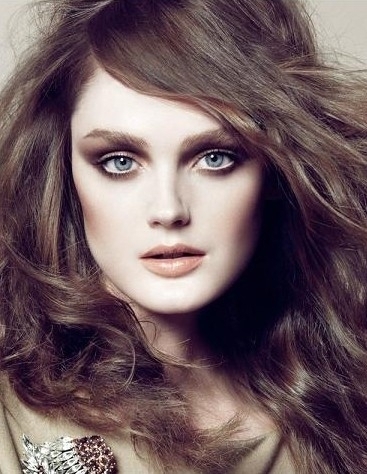 To even out your lid tone and give you a good base to start your smoky eye look, use a good primer. I love Urban Decay's Eyeshadow Primer. It's got a little glimmer to it, and it covers freckles and veins on your lids nicely. This will also ensure that your eye makeup stays on well past the time it is supposed to. So if you do a smoky eye in the daytime, it'll still be there and perfect looking at night!
---
8

Use Concealer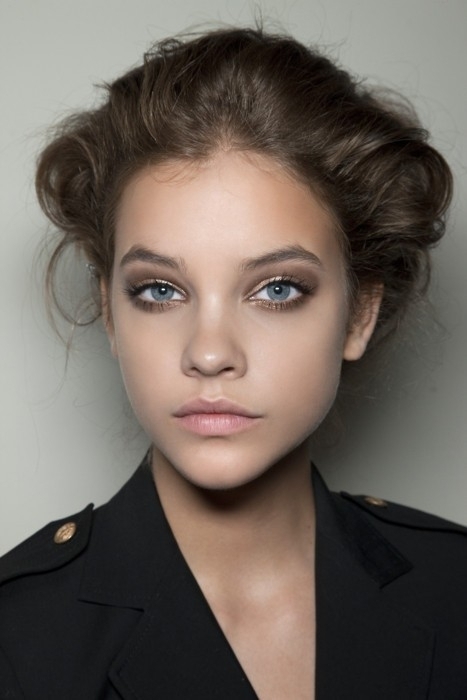 Below your eyes, use your everyday concealer to hide dark circles and even out your skin tone. You want everyone to notice your sultry, smoky eyes, not the dark circles underneath them, so be sure to use concealer before you begin. I've done concealing before and after I put on my makeup and I find that putting it on before your makeup seems to work best -- and the powder last.
---
9

Line Your Eyes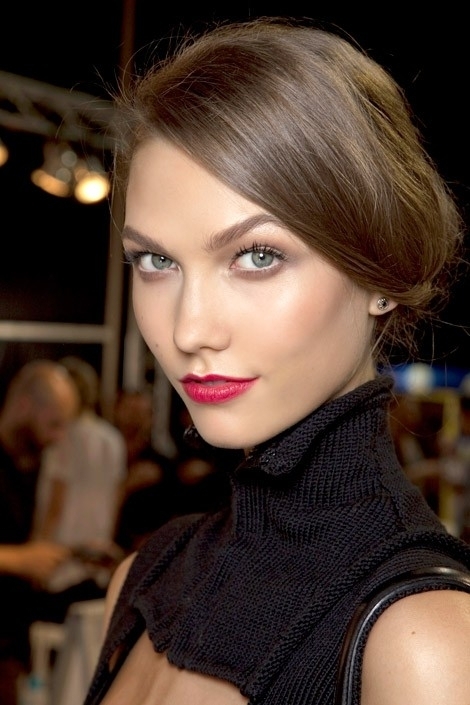 Now on to the makeup! Step one is to line your eyes with a dark pencil liner. Again, MAC has marvelous pencils… for blue eyes, I recommend "Teddy Bear" with hints of gold. For green eyes, try "Prunella," a deep, rich purple. Apply the liner as close to your lash line as possible on the upper lid, then smudge it so the line is feathery, not heavy-looking or clumpy. You can even add the color into the waterline, just to add that extra drama!
---
10

Apply Shadow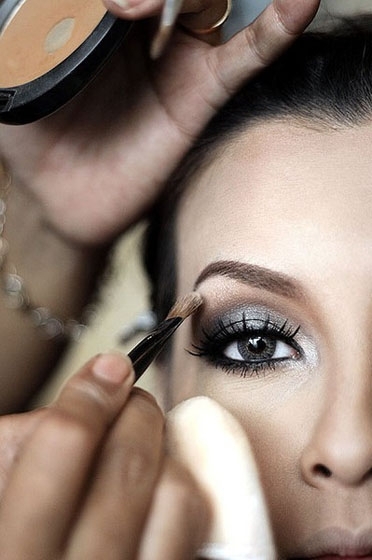 Now it's time to shadow. Use a dark hue on top of your liner, and cover your entire lid, all the way across from the inside (closest to your nose) to the outside (angled in a line to meet your brow). Again, apply with a light hand. Now use a lighter hue to highlight a spot in the center of your lid, and brush it lightly along your lower lash line. For more drama, add the darker shade along your lower lash line, too, with a very light hand.
---
11

Layering is Key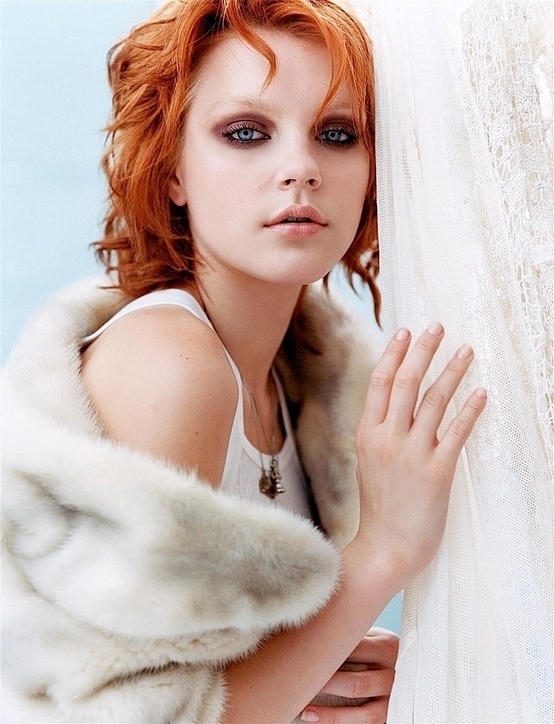 When applying shadow, it's important to use layers, rather than applying a thick layer all at once. The light layering will provide dimension and depth to your smoky eye look, and won't look cheap or hurried. Also, adding a bit of white to the corner of your eye can really make you appear more alert and awake!
---
12

Apply Mascara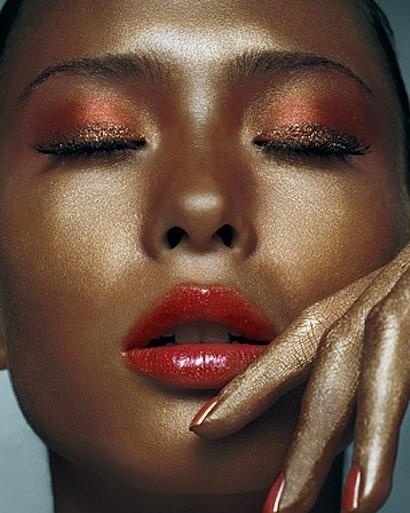 Next, apply two or three coats of mascara, either black or brown-black, depending on the palette of liner and shadows you've used. Remember, you don't want to let the layers dry, otherwise they will look very clumpy and you'll end up with spidery lashes. DiorShow is an excellent mascara to use when you're creating a smoky eye look. If you want a drugstore version, Maybelline Stiletto is the best!
---
13

Add False Lashes for Extra Smoky Eye Glam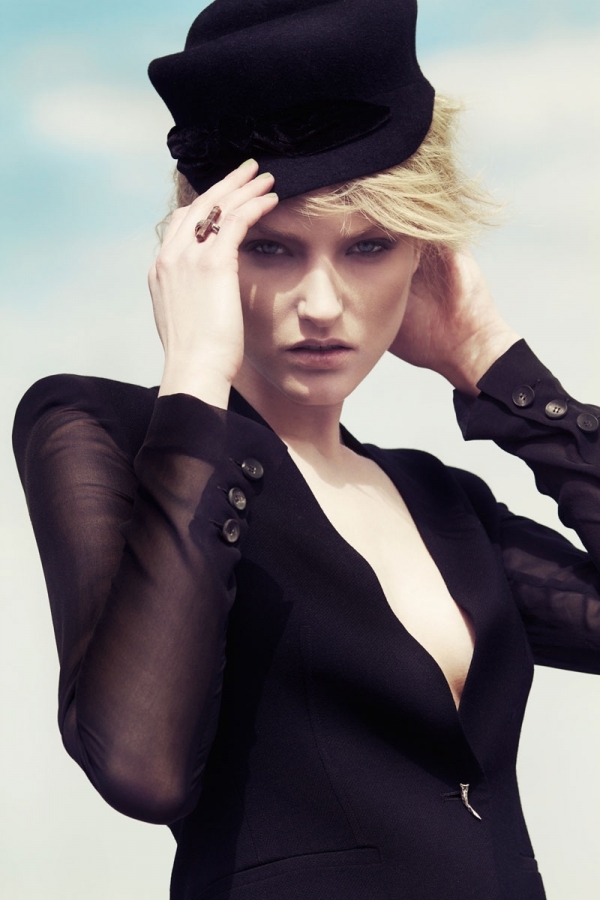 If you want a little extra smoky eye glam, apply false lashes before you start the primer and concealer. Give the adhesive plenty of time to dry before you start working on your eyes. False lashes can also really draw attention to your eyes and they are super easy to put on!
---
14

Clean up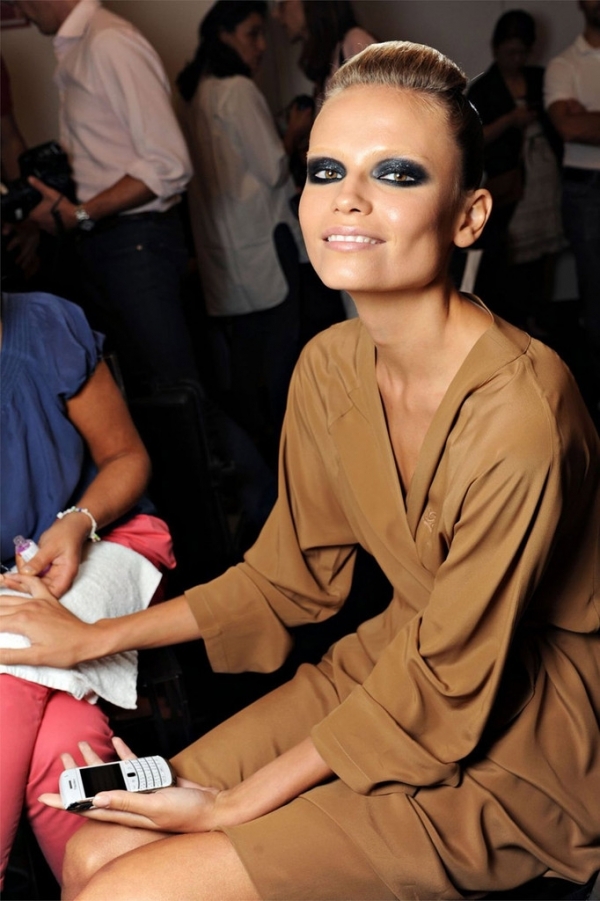 Once you're done with liner, shadow, and mascara, use the clean cotton swabs to remove any accidental smears or smudges on your face… you'll be surprised where your shadow ends up! If necessary, dab on a little more concealer. Remember, you want your eyes to be the show here, not the makeup that is flaking and left on your cheeks!
---
15

Avoid over Doing the Drama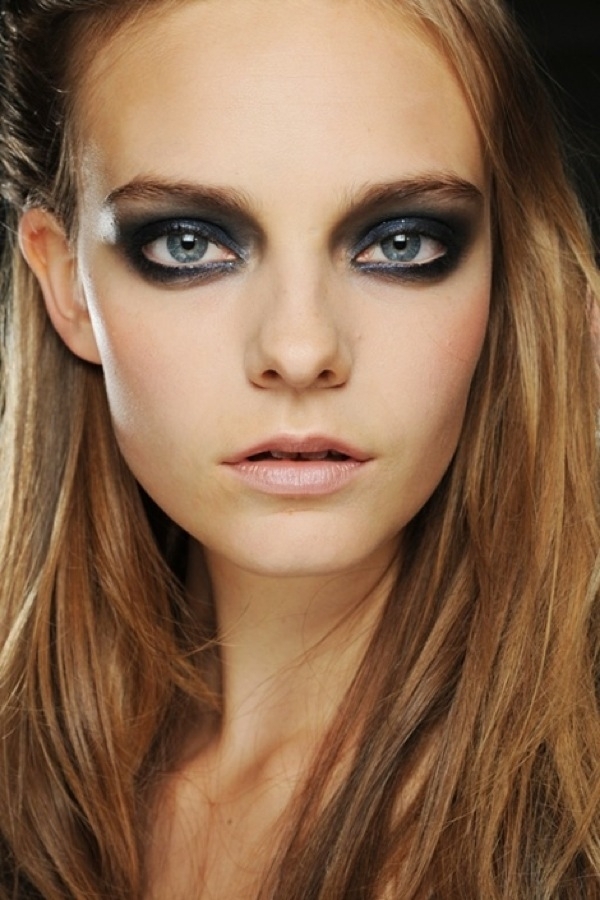 Once your smoky eyes are complete, your face is almost done. Avoid using dramatic blush or bronzer, and stay away from bright lips. Go for something more muted, like nude lips or a pale pink gloss… you don't want anything distracting from your gorgeous smoky eyes! I love NARS Pure Matte Lipstick in Tashkent (nude beige) or Madere (nude pink).
---
16

Don't Shy from Shimmer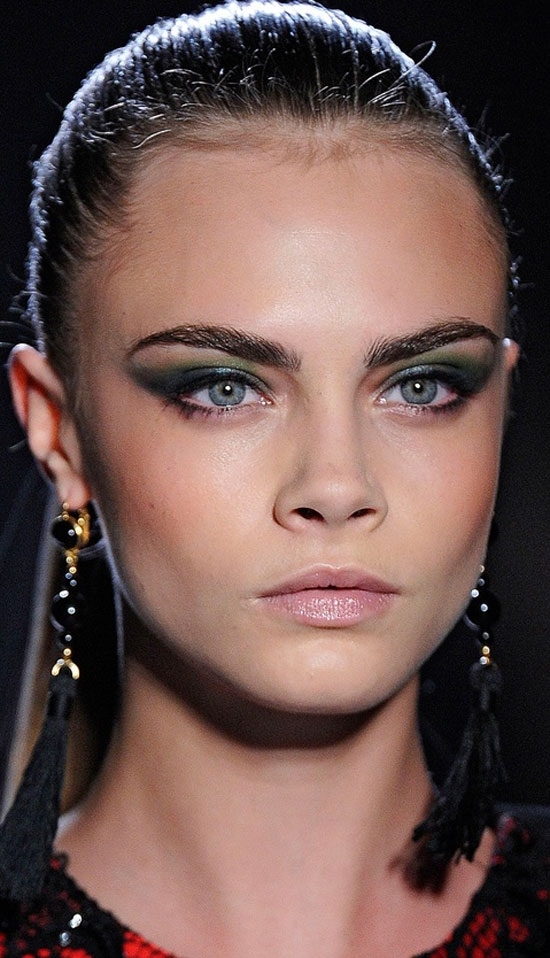 Having sultry eyes doesn't mean you have to make them dark and dull. Be sure to add some shimmer while you're at it too! As you can see in the photos, shimmer takes the look of all your hard work and creates a more girly, glamours look by adding some feminine sparkle!
---
17

Don't Ruin It with Competitive Colors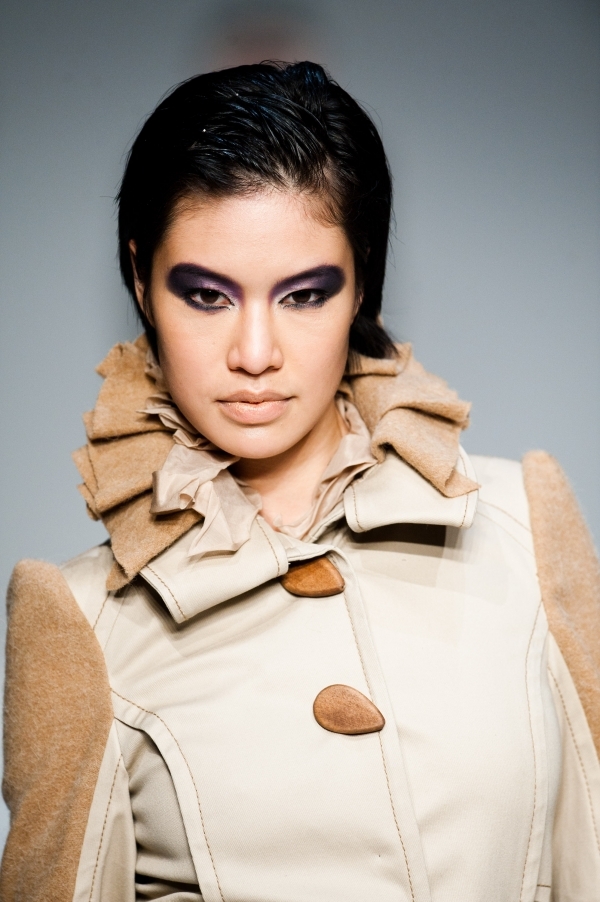 If you've put all that hard work into your beautiful sultry eyes, whatever you do, don't ruin it with other competitive makeup features like over the top bright blush, or incredibly bright and bold lipstick. Sultry eyes are meant to be the star of your makeup routine. Stick with a nice peach or slightly warm shade of blush that enhances your skin type, and stick with a pretty, yet more neutral color lipstick instead of bright reds and pinks. Let your eyes be the star of the show!
---
18

Go Waterproof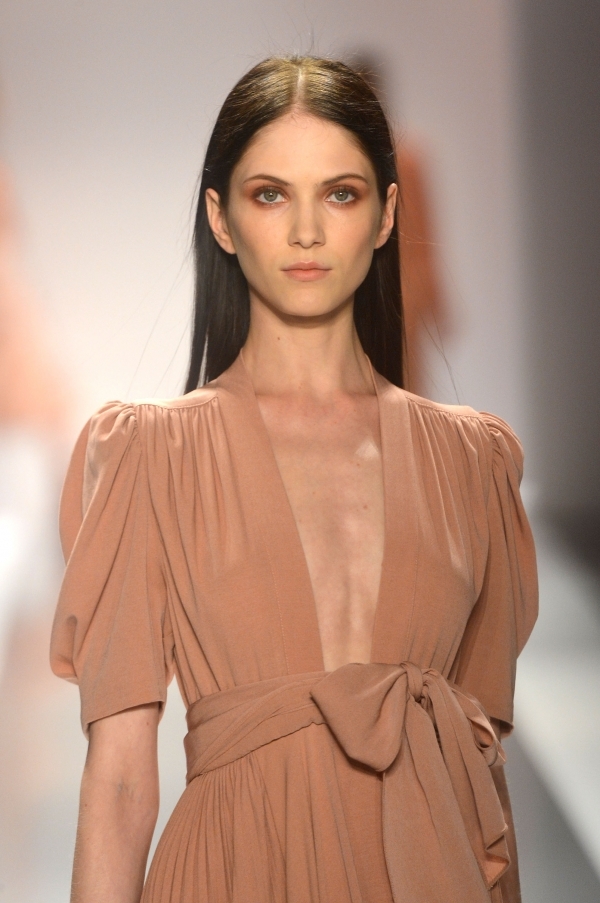 Be sure you stick with waterproof mascara above all other tips! You don't want your eyes running mascara if you get caught in the rain, see a tear-jerking movie, or just laugh so hard you cry. Your beautiful sultry eye make-up job will end up looking like a train-wreck hun! Go with waterproof mascara and liquid liner for the best results.
---
19

Pick the Right Event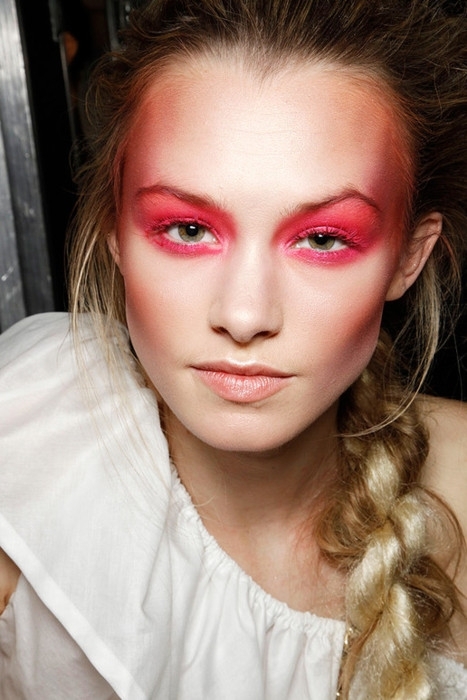 Be sure when you decide to create a sultry eye, that you're wearing it somewhere appropriate. The gym or that elite corporate job interview might not be the best place to sport this high fashion look, so save it for something really special and appropriate.
---
20

Practice a Lot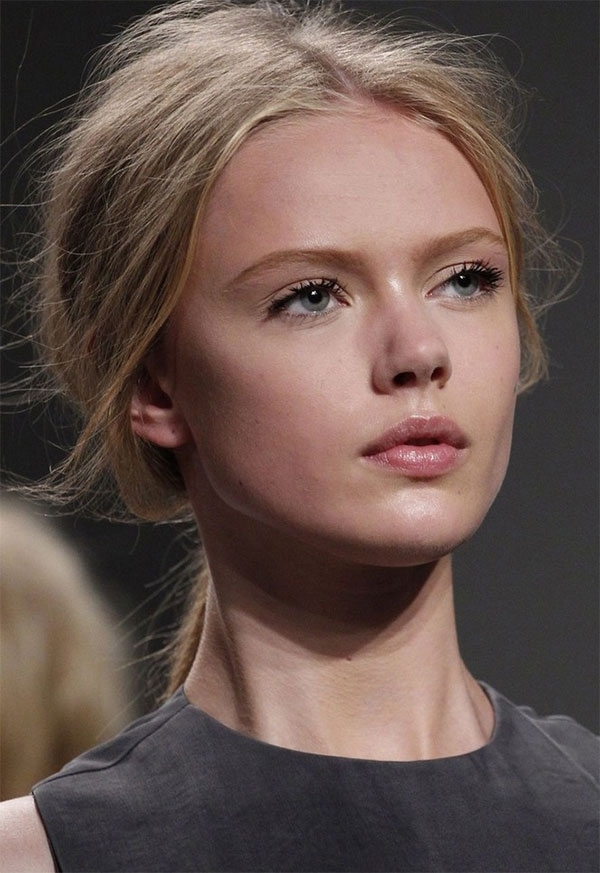 Whatever you do, don't try the sultry eye look right before you head out the door to somewhere important. It isn't easy to do the first time, and you'll need to practice a lot before you get the hang of it and find the look that works best for you.
---
21

Experiment with Different Looks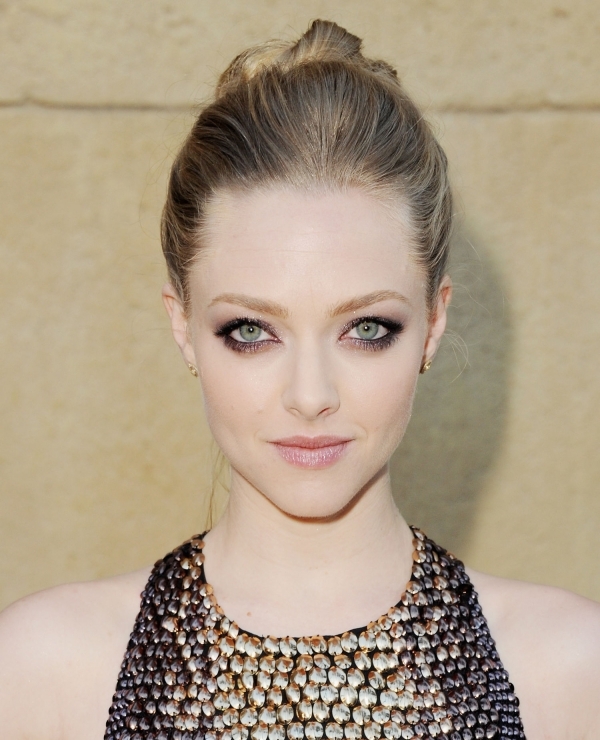 Lastly, be sure you decide what kind of sultry eye you want to go with. Sure, many sultry eye designs are similar, and most all look amazing, but there is rarely one of the same type worn by every woman out there. Look at celebrity magazines, fashion magazines, and cosmetic makeup ads. Then, go with one you'd like to try and keep experimenting until you find one that compliments your look the best.
Follow these 21 simple steps, and you'll have a sultry, sexy smoky eye look sure to turn heads on your own red carpet — or anywhere else you want to wear it. Remember to give yourself plenty of practice time before your special event, and that a light hand and careful layering is key! Which of these smoky eye tips surprised you, and which do you think will help you get the look? Or do you have another smoky eye tip (or video) to share?
More
---
Comments
Popular
Recent