Heading to the desert for some great music and festival fun? Then you should know the hottest beauty trends at Coachella 2018.
At this point in the 21st century, it has become pretty clear that when it comes to the Coachella festival, looking on point and on trend is just as important as making the right decisions as to which musical acts you go and see! Bested perhaps only by the iconic Glastonbury, Coachella has become a piece of American annual culture, an adventure in the California desert that is just as much about the quirky fashion as it is the red hot bands and artists. If you are heading there and want to really get involved in the vibe, follow some of the hottest beauty trends at Coachella 2018!
Table of contents:
1

Graffiti Lips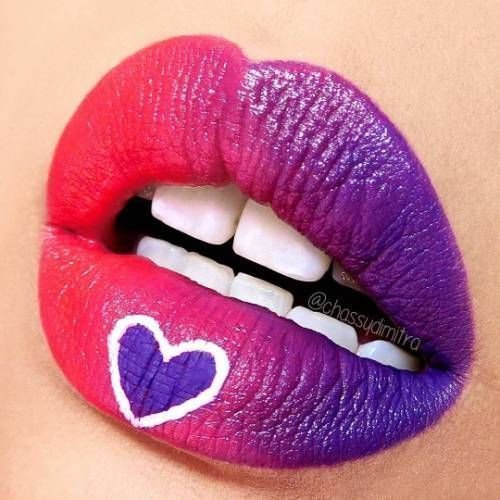 Forget normal, permanent tattoos, this Coachella is going to be all about graffiti lips! A chance to show off your very best liquid liner skills, it's all about being as intricate and extravagant as you can with designs on your lips. We can't attest to the look once it's been ruined by kissing, though!
2

Glitter Lips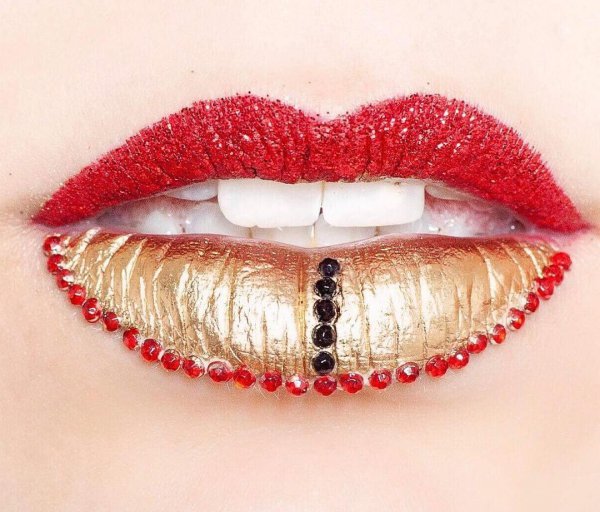 Sticking with the lips, if you can't get down with the graffiti, then you can always just go along with the big glitter trend in 2018. The shinier, the better!
3

Khaleesi Braids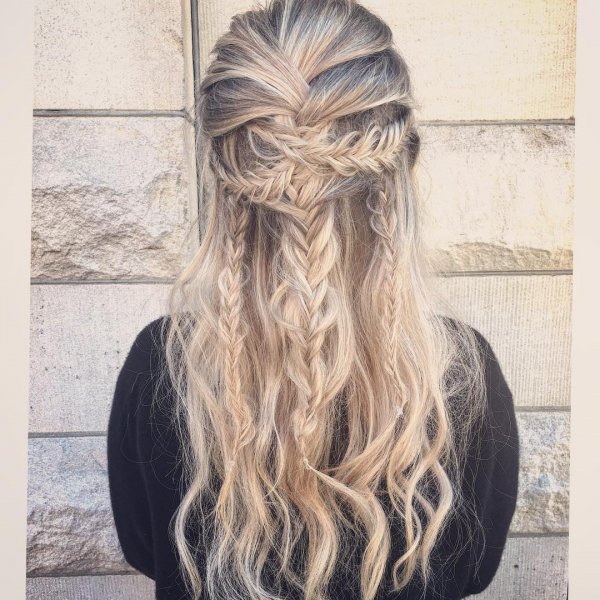 Game of Thrones took over the world, and now it's taking over Coachella too. Expect to see a lot of flowing locks dressed up in Khaleesi's signature style. Functional but stunning!
4

Dainty Hair Accessories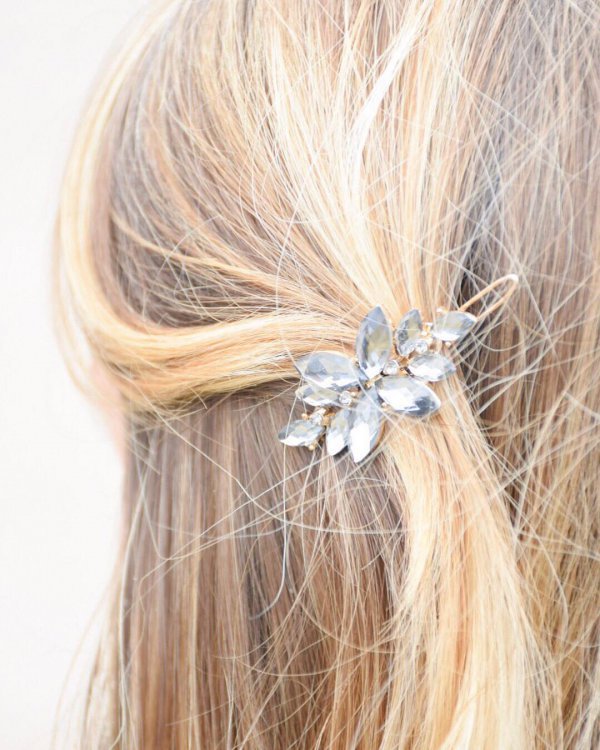 Floral crowns are so last year. 2018 Coachella is going to be all about dainty little accessories that you can put in your hair. The tinier the better; it's all about accentuating your style, not covering it.
5

Undereye Accenting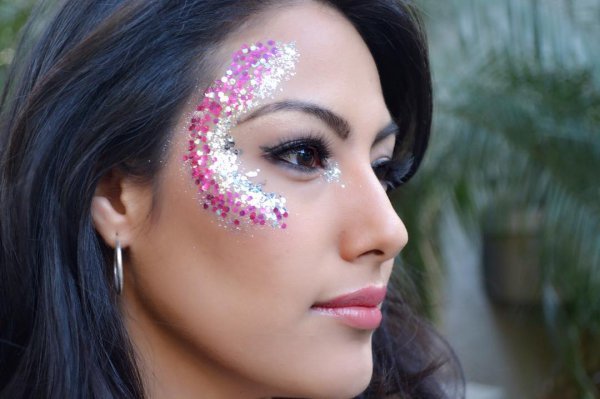 Rather than going heavy on eye shadow between the lashes and the brow, this year it's all about going for that cutting edge under the eye look. Of course, glitter is the number one weapon of choice!
6

Rose Gold Hair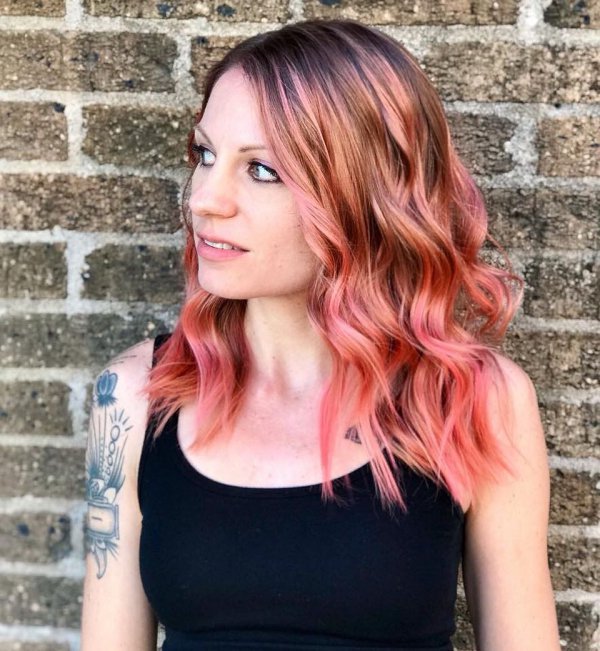 Rose gold isn't just a trend reserved for Apple products, it can also be great when it comes to your hair! It gives off a fairy princess kind of vibe that goes down well at festivals.
7

All Gloss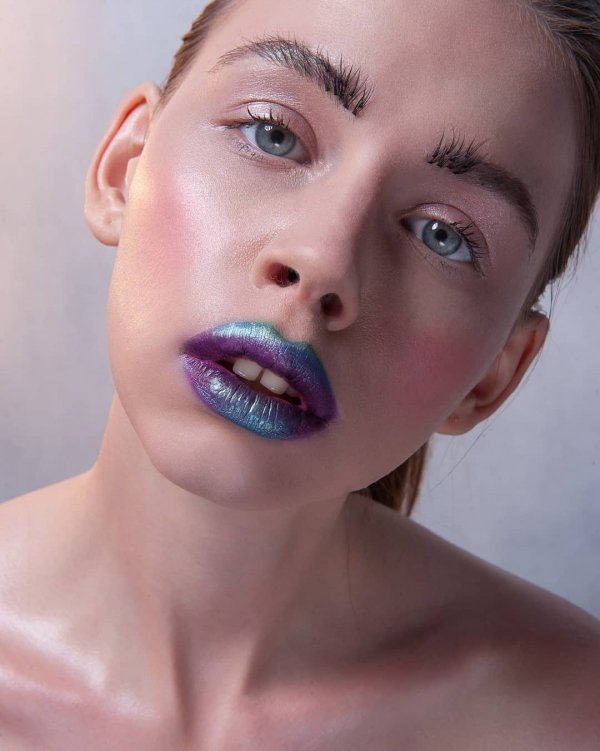 You'll be working up a sweat underneath that desert sun, so why no embrace the natural way of things and go for an overall glossy makeup look? It's one of the easier routines to master and looks really effective in outdoor settings.
8

Pierced Nails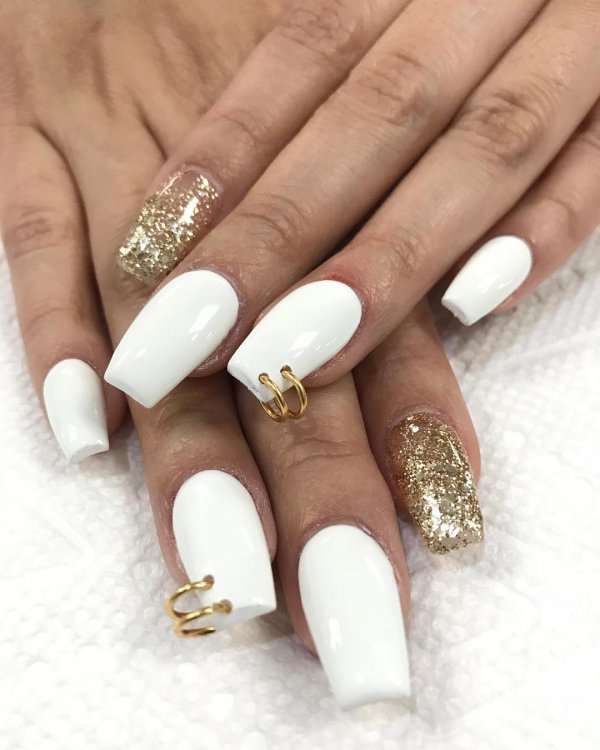 Pierced nails not only look really cool, but they are also probably the only body piercing ever that doesn't actually hurt to get! It's win/win!
9

Body Glitter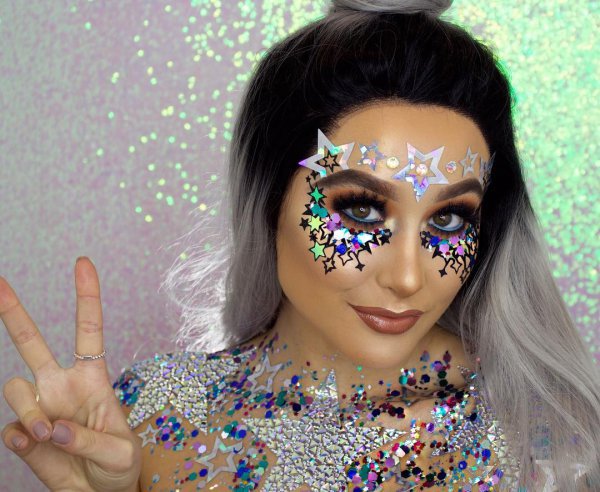 It's not a brand new trend, but it's one that keeps coming back again and again! It seems as though body glitter will never go out of style when it comes to the festival circuit!
10

Emoji Tapestry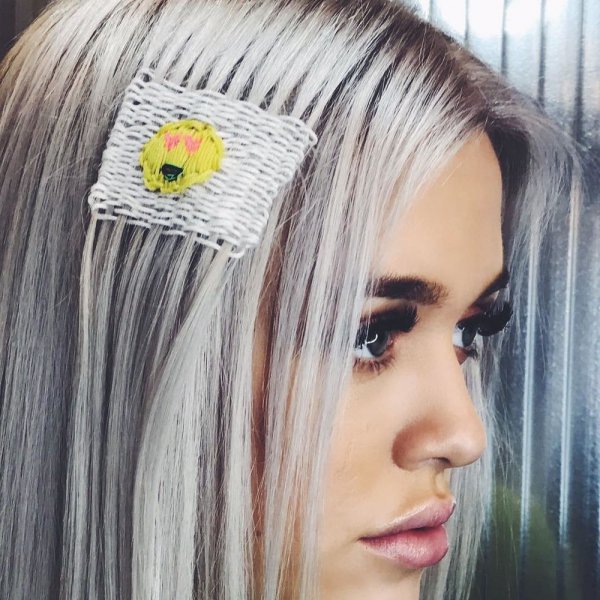 This one will take a little care and attention, but you might have noticed that weaving an image of your favourite emoji in to your hair has been a big festival fashion trend across social media recently.
11

Multi-Coloured Eye Shadow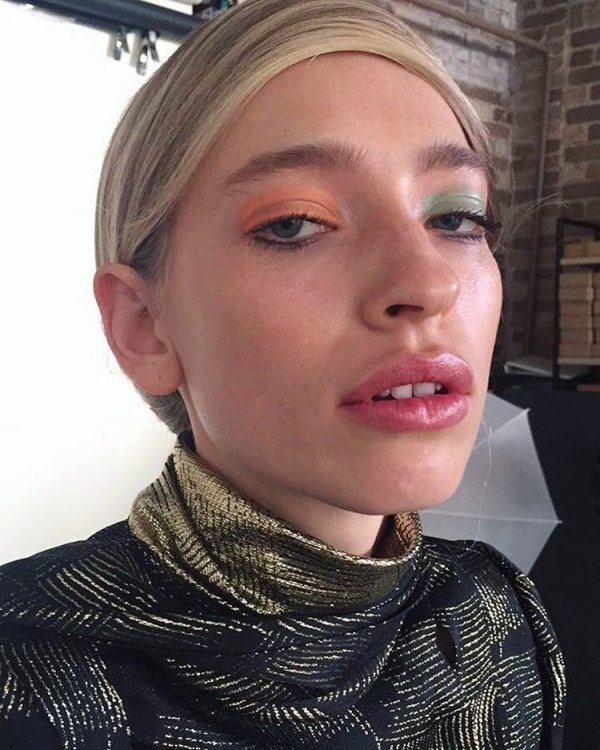 Coachella is a better time than any other to experiment with fun and quirky looks, and nothing says hipster festival more than rocking two different coloured eyes worth of makeup!
12

Bedazzled Eyes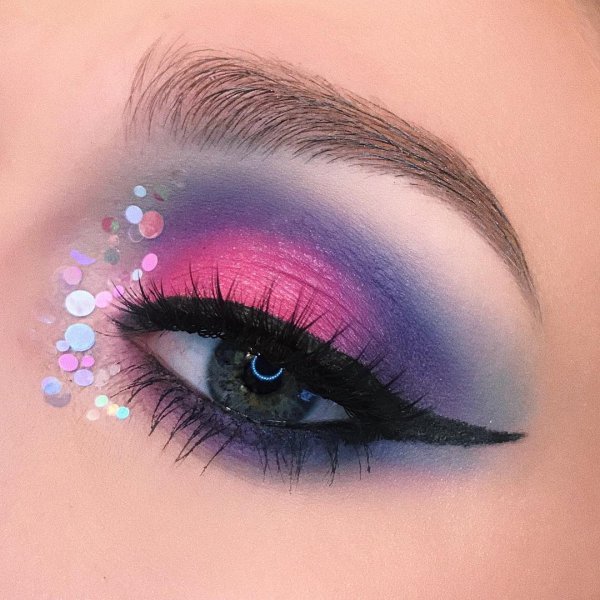 You can buy tiny little sequins that are designed for strategically glitter gluing around your eyes to create a really vivid and crazy optical illusion effect.
13

Glitter Brow Tips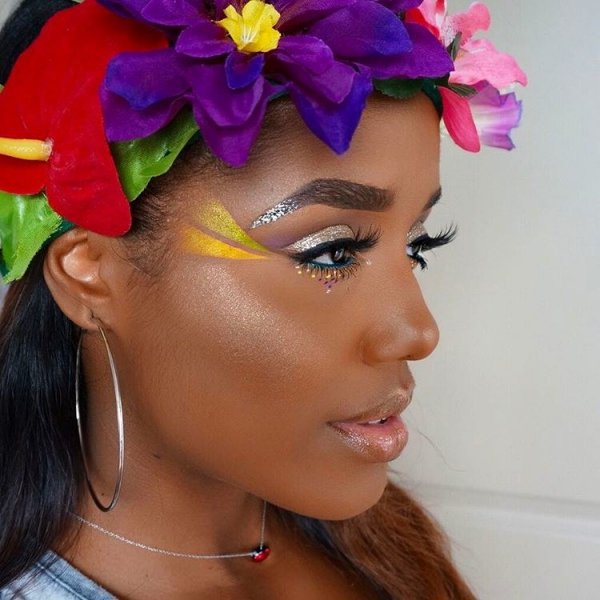 You've got to have those brows on fleek, and nothing says fleek quite like a perfectly glittered tip!
14

Sunset Eyes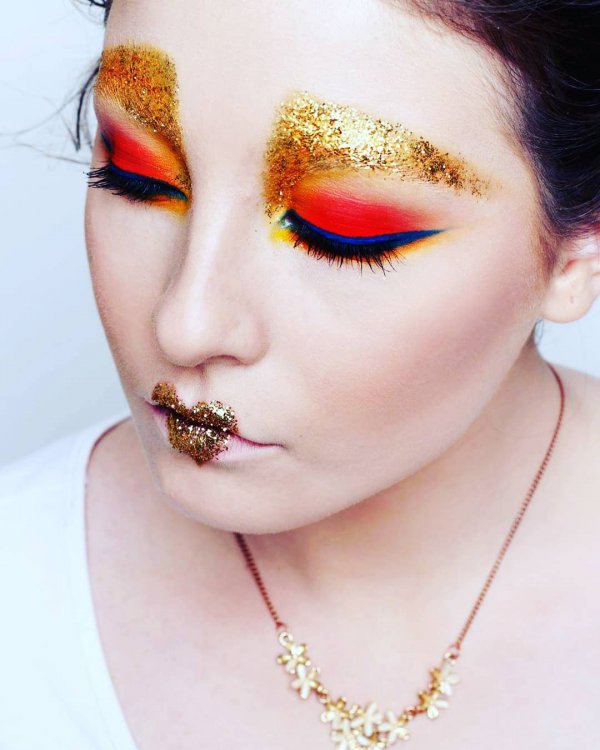 Sunset eyes are always going to be festival appropriate because their colours blend so wonderfully with the outdoor setting!
Please rate this article