Lip balms are something that every single girl has in her purse -- but do you have the right lip balm? Do you have one that is going to make your lips look beautiful, tint them perfectly and keep them moisturized in just the right way? Well, take a look at my top 13 lip balms that are truly amazing in the way they moisturize, tint and leave your lips looking luscious!
1

Fresh Sugar Lip Treatment SPF 15
If you want a lip balm that is not just going to leave your lips looking luscious and ever-so-beautiful, but is going to leave them soft and with a little tint, this is the best lip balm for you! It's formulated with SPF 15, is packed with black currant oil and fatty acids to make your lips plump and it has different shades to choose from.
Price: $23.00 at sephora.com
2

Dr. Hauschka Skin Care Lip Care Stick
If you're looking for a holistic lip balm that is going to make sure your lips are super hydrated and feel amazing, this is the lip balm for you! It nourishes, it protects and it won't come off easily. It's got shea butter, jojoba wax and even some amazing carrot and anthyllis in it.
Price: $14.31 at amazon.com
3

Jack Black Intense Therapy Lip Balm SPF 25
If your lips are super dry and you are in desperate need of a conditioning lip balm that will protect your lips, this is it. It's actually been field tested in extreme conditions, so not only will this protect you from the sun and wind, but it's the go-to lip balm for the winter!
Price: $7.50 at sephora.com
4

C.O. Bigelow Rose Salve
The best thing about this particular salve is that it is not just for your lips, it is actually for your face, cuticles, elbows and even for any other rough, dry skin patches that you might have. I love this particular salve because it works beautifully to make anything super soft.
Price: $10.49 at amazon.com
5

Burt's Bees 100% Natural Lip Balm, Classic Beeswax
Burt's Bees is known for their all-natural products and their lip balm is not any different. This particular lip balm is absolutely amazing when you put it on. It leaves a little tingling on your lips from the peppermint oil and it will absolutely nourish every bit of your lips!
Price: $3.29 at dermstore.com
6

La Mer 'the Lip Balm'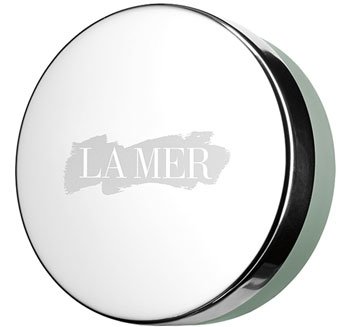 You might be wondering why a $50.00 lip balm would be on this list, but it means that this particular lip balm is amazing! Not only will it leave your lips totally beautiful, but it will protect your lips from the wind, the dryness and anything else that can happen to your lips in the elements.
Price: $50.00 at shop.nordstrom.com
7

John Masters Organics Lip Calm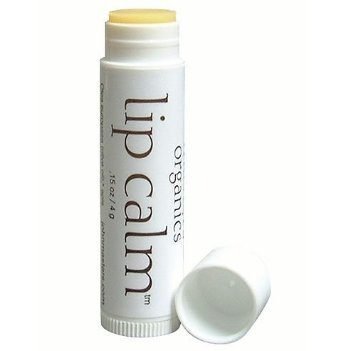 Taking care of your lips is really important, girls! That's especially true if you want to have a makeout session with your partner! This particular lip balm is all about moisturizing and all about keeping your lips beautifully treated.
Price: $5.00 at amazon.com
8

Aquaphor Lip Repair & Protect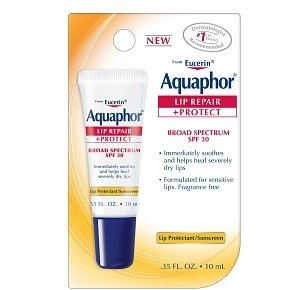 This lip balm is exactly what I reach for whenever my lips are chapped! Not only does it protect your lips from the cold of the winter, but it will also protect them from sunburn. If you have chapped lips or are looking to prevent chapped lips, this is the lip balm for you.
Price: $4.99 at drugstore.com
9

Clinique Chubby Stick Moisturizing Lip Colour Balm
I love lip balms that are tinted -- it's almost like you are wearing lipstick that is super moisturizing and ever-so-soft! This particular lip balm is one of the best and it never, ever needs sharpening. It also packed in a hint of soft shine, which will leave your lips beautifully soft and shiny.
Price: $19.00 at sephora.com
10

Kiehl's Lip Balm #1
In the winter, I always have dry, super chapped and cracked lips, but the very first thing that I reach for is this lip balm! Not only does it protect my lips, but it helps relieve any of the pain that I'm feeling. It is packed with aloe extract and it really does make sure that my lips are soft and beautiful.
Price: $7.00 at shop.nordstrom.com
11

Tarte LipSurgence Matte Lip Tint
You might be looking for a matte lipstick, but lipstick can feel so tight on lips and you have to keep reapplying it. Instead, why not go with a lip tint that is going to leave your lips healthier and look naturally full? That's what this lip tint stick does!
Price: $29.00 at sephora.com
12

Hourglass N° 28 Lip Treatment Oil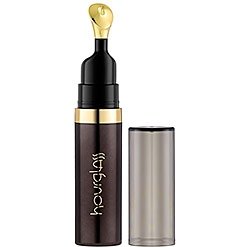 I'd never, ever seen a lip oil treatment until I tried this one! This is a concentrated oil blend that is going to leave your lips looking totally beautiful and highly nourished. The oils inside are essential, plant and even some amazing vitamins.
Price: $49.00 at sephora.com
13

Rosebud Perfume Co. Rosebud Salve in a Tube
Finally girls, if you're looking for a cult-favorite that is sure to make your lips feel beautiful, can fix the sting of minor burns and can even help heal elbows and knees, here you go! It's truly one of the best salves that I've ever used.
Price: $7.50 at sephora.com
Now that you know exactly what lip balms are out there and which ones are the best, what are some of your favorites? What are some of the staple lip balms that you use? Give 'em up!