Having the right makeup primer is going to be your best friend! Not only will it keep your makeup looking flawless, but it will also assist with allowing your skin to be a true canvas. If you are at a complete loss of what the best primers are, take a look below. I've got the best 11 makeup primers that really work and will leave your skin and makeup looking amazing!
---
1

Giorgio Armani Fluid Master Primer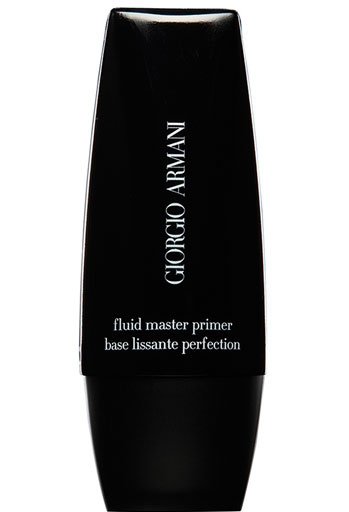 Armani is known for their suits, but if you want a beautiful makeup finish, this is the primer that you're going to want to start with! It's silky, it's matte, it's transparent and it will leave a beautiful glow on your skin. It hides imperfections and fine lines in a matter of seconds!
Price: $57.00 at shop.nordstrom.com
---
2

BareMinerals Prime Time Foundation Primer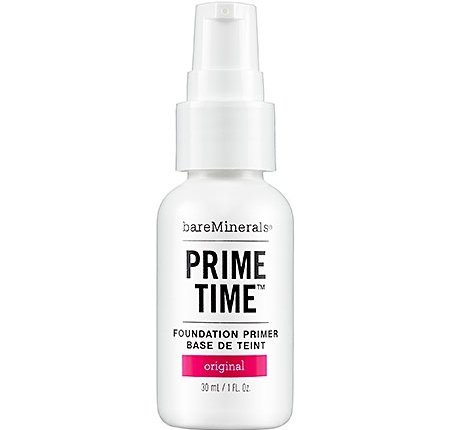 Are you looking for the ultimate foundation primer that will leave your skin in amazing condition and combat any dryness or rough patches? This satin-finish formula is packed with vitamins C and E and also is infused with soothing plant extracts to really leave your skin looking amazing!
Price: $27.00 at sephora.com
3

Too Faced Primed & Poreless Skin Smoothing Face Primer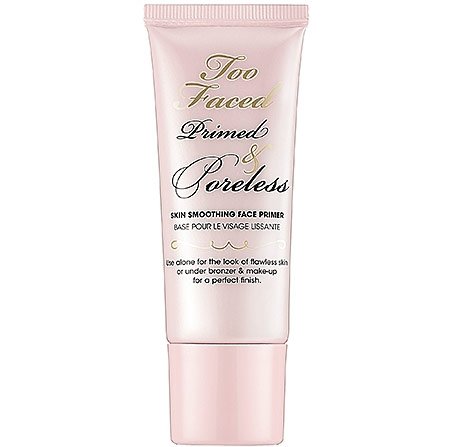 Flawless skin is really, really difficult to achieve without a makeup primer -- especially without this particular makeup primer! This is a one-of-a-kind primer that can be worn either alone or with your makeup. It's ideal if you are heading out for a day at the beach or if you want to throw on a bit of makeup to head out to a date!
Price: $38.00 at sephora.com
---
4

Benefit the POREfessional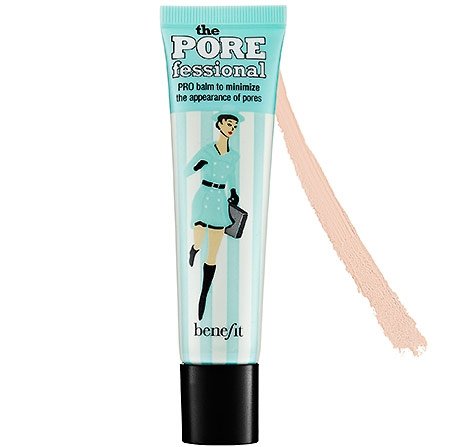 If you are constantly battling with your pores and always losing that battle, don't worry! This is the makeup primer that will minimize the appearance of your pores and will even eliminate the look of fine lines. What could be better?
Price: $36.00 at sephora.com
---
5

Smashbox Photo Finish Foundation Primer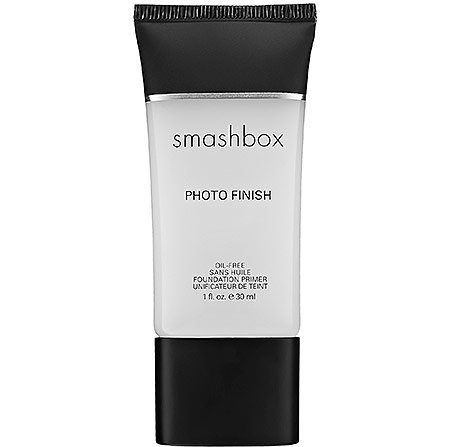 If you are looking for a silky blend of vitamins and a primer that is going to stay on no matter what, this is the primer for you! It's also a well-known brand that will even out your skin tone and truthfully, will leave your skin looking amazing.
Price: $44.00 at sephora.com
---
6

Arbonne Makeup Primer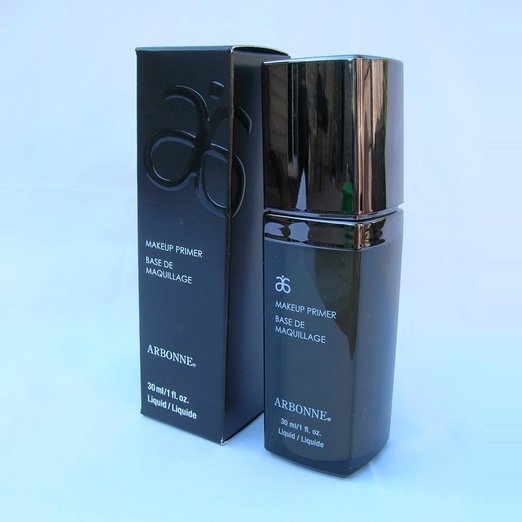 If you are looking for a primer that is a cut above the rest, a primer that is super soft and silky and that feels amazing on, this is it! It's a gel, not a liquid, and it fills in all of the fine lines and all of your pores, leaving you with beautiful skin.
Price: $42.00 at amazon.com
---
7

L'Oreal Revitalift Miracle Blur Instant Skin Smoother Finishing Cream SPF 30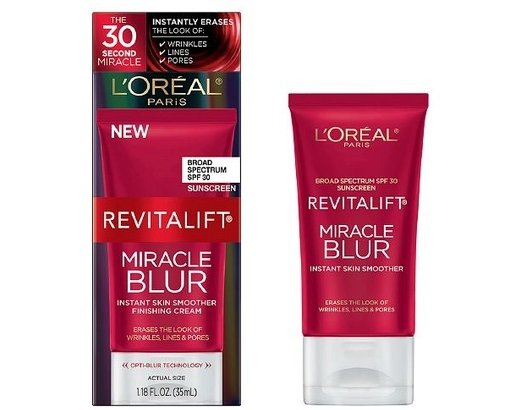 This is not just a primer, it's not just a moisturizer and it isn't just a foundation, it's a way of life! This primer will keep your skin uber hydrated, will leave it looking flawless and without any lines and your makeup will stay on a heck of a lot longer. How cool!
Price: $19.99 at target.com
---
8

Hourglass Veil Mineral Primer SPF 15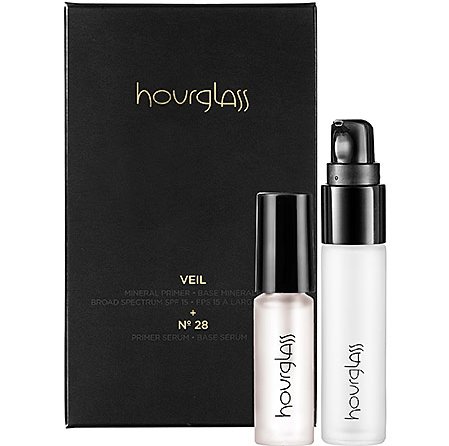 This primer is actually a duo that will leave your skin completely clear and beautiful! Not only will it reduce your pore size, but it will protect your skin from the sun and will hydrate it perfectly. If you're looking for an ultimate skin care primer, this is it.
Price: $29.00 at sephora.com
---
9

Laura Mercier Oil Free Foundation Primer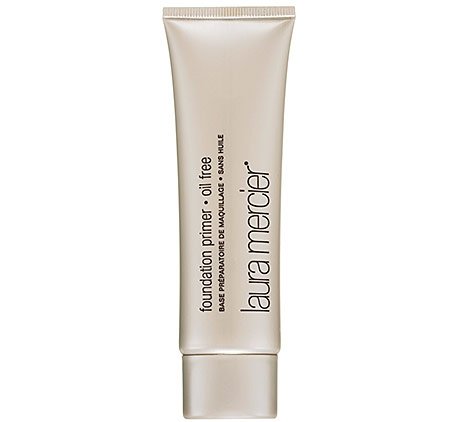 This is an oil-free primer that works fantastic under your makeup. It'll keep your makeup on for hours and girlies, this is packed with all kinds of vitamins and nutrients that are amazing for your skin. Give it a try!
Price: $40.00 at sephora.com
---
10

Per-fékt Skin Perfection Gel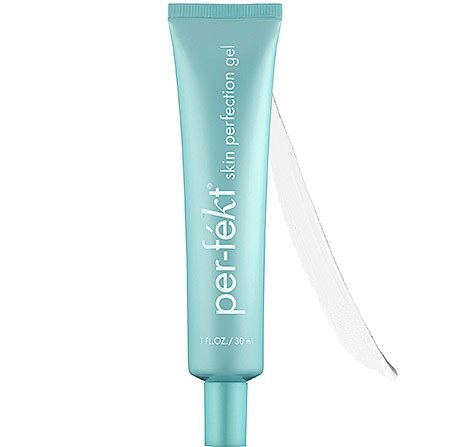 One of the best makeup primers that I've ever used is this one. It's a gel-mousse that will glide on beautifully and will get rid of your enlarged pores, your shine and even any fine lines that you have, all while improving your skin overall!
Price: $48.00 at sephora.com
---
11

Urban Decay Eyeshadow Primer Potion Tube - Original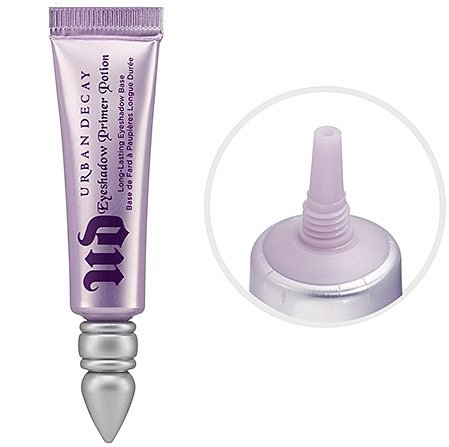 This is an eyeshadow primer that I've been using for years! Not only will it keep those smoky eyes in place, but it smooths onto your face beautifully and will leave your skin looking awesome. Try it, girls!
Price: $14.00 at sephora.com
Now that you know exactly what you are getting into when it comes to primers, what are some of the other faves you have? Give 'em up!
---
Comments
Popular
Related
Recent