10 Top Cruelty-Free Cosmetics Companies ...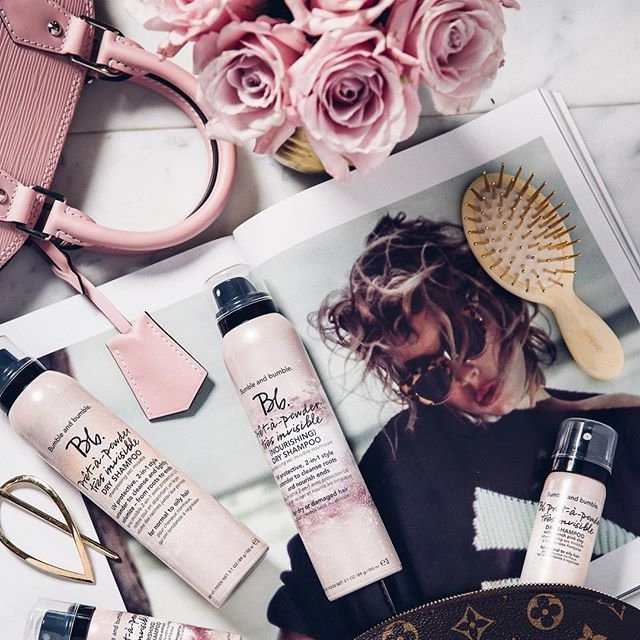 If you've been wanting to learn more about cruelty-free companies or maybe switch to companies that don't test on animals, this list will be a great help to you! It seems like every day we're flooded with bad news about everything from the food we eat to the products we use. So instead of focusing on the negatives, let's shine a light on companies who are doing the right thing without compromising quality! Check out these 10 cruelty-free cosmetic companies identified by PETA.org and support their mission!
Cruelty-free company AHAVA has been in the business of treating the earth, animals and people with respect since the 1980's. It's one of the pricier brands but it's safe for sensitive skin, vegan, produced without synthetics and aren't tested on any of our animal friends! They carry a little bit of everything so check them out for pure and natural cosmetics.
Source: ahavaus.com
Lindsay Lohan is probably more famous for her off-camera shenanigans than her line of sun care and tanning products, but Sevin Nyne makes quality products and is a PETA certified cruelty-free company. Celeb airbrush tanning expert Lorit Simon worked with Lohan to create a line of healthy tanning products with skin-enhancing ingredients.
Source: sevinnyne.com
Super cute, sassy and animal-friendly cosmetics company Too Faced makes tons of cruelty free cosmetics and even vegan makeup brushes! Too Faced also has a huge list of products that are vegan and made without parabens. All Too Faced products on their cosmetics lineup are gluten-free except for the Borderline lip pencil. Too Faced has some of the most girly and fun packaging around, which always gets me!
Source: toofaced.com
Supermodel Josie Maran heads this animal-friendly cosmetics company, which carries eco-friendly and gentle beauty products. Creating products under the motto "luxury with a conscience," Josie Maran Cosmetics offers a line of Argan oil-based products as well as a full line of makeup. I'm sure you've heard all about the wonders of Argan oil-is there anything it can't do?!
Source: josiemarancosmetics.com
Alba Botanica is another cruelty-free company that is vegetarian and 100% natural. If you prefer that your skin and hair care be organic, safe for the environment and animal-friendly, you've found your match! Sign up for emails on their site to keep up with the company who sometimes sends out coupons! You can find Alba products at drugstores like CVS or Target.
Source: albabotanica.com
Premium skin care and cruelty-free company Dermalogica manufactures all of their high-quality skin care without any animal testing. Dermalogica says that they are far more interested in taking your skin to a whole new level of health than using subpar ingredients or fancy packaging in the large line of products. Aside from being skin experts and friends to animals, Dermaologica is socially and environmentally responsible!
Source: dermalogica.com
Murad is another one of the companies that don't test on animals and is also the first authentic doctor-developed brand of skin care in the United States. Murad is a big company with a big heart and supports many charities and their local community. They're just as passionate about philanthropy as they are about the purity of their award-winning and amazing skin care products. I haven't tried a Murad product that wasn't awesome!
Source: murad.com
8.

Anastasia Beverly Hills
Anastasia is an animal-friendly cosmetics company that is very well-known for offering great products for eyebrows, but they also offer lip glosses and eye shadows too! The company reports on their website that new products are always tested on clients and not animals-how cool is that?! If you've ever tried any of the Anastasia products, you'd probably be willing to be a tester too!
Source: anastasia.net
NYX Cosmetics offers up some of the most colorful and innovative products and is one of the more affordable cruelty-free companies around. NYX has a huge fan base and has everything you can imagine from nail polish and eye shadow palettes to primers and makeup finishers. NYX doesn't test on animals and all of their products are FDA inspected and approved.
Source: nyxcosmetics.com
10.

Obsessive Compulsive Cosmetics
OCC is not only an animal-friendly cosmetics company, but they're also 100% vegan. If you haven't tried any of their products yet, prepare yourself for some of the most highly pigmented color cosmetics you'll ever use! Aside from being fun and animal-friendly, OCC doesn't use any unnecessary ingredients, so their products prove that makeup can be entirely natural and safe without sacrificing color!
Source: occmakeup.com
This condensed list of cruelty-free companies barely scratched the surface! There are tons of responsible cosmetics and skin care companies out there that truly care about your skin and animal welfare. This was just a short list of some of the more recognizable names in the beauty industry but there are plenty more! Do you look for cruelty-free products when shopping for makeup?
Top Image Source: bunnysneezes.net
{{#comments_count}} Show Commnents ({{comments_count}}) {{/comments_count}}