Beauty products that contain gold might not be anything new, but they're really interesting to say the least. When we think of gold we think of riches or royalty, not beauty products, right? Proponents of beauty products that contain gold say that they have powerful anti-inflammatory and anti-aging benefits as well as protection against discolorations and fine lines that are not to be missed out on. However, there are still skin care experts who aren't convinced that there are any real benefits behind using gilded makeup or skin care. So with that said, I'll show you seven beauty products that contain real gold along with their purported benefits so you can decide for yourself if it's worth the hype.
---
1

Yves Saint Laurent Golden Gloss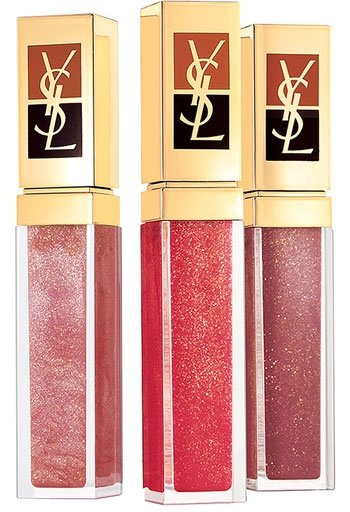 It would seem like a shame to use lip gloss that has 24 karat gold flecks in it since it's not going to last that long, but it sure looks gorgeous! YSL's Golden Gloss comes in six sparkly colors and contains 0.2% gold flecks to give you an amazing, mirror-like shine that you don't see in most lip glosses. It also contains beneficial oils to hydrate lips and a subtle yet irresistible mango fragrance. Available at Saks Fifth Ave for $30.
---
2

La Prairie Cellular Radiance Concentrate Pure Gold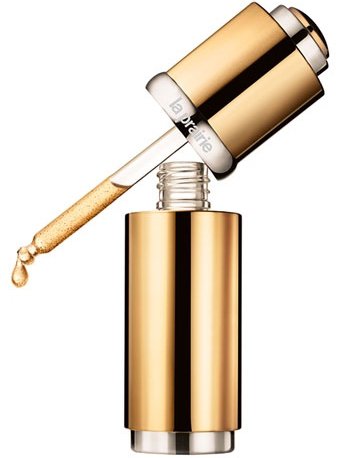 As much as I'm aware that La Prairie makes some of the best skin care products out there, I would feel really guilty spending so much money on a serum. This beauty product claims to fill and reduce the depth of wrinkles, help speed up exfoliation, fade spots and support your skin's oxygen uptake. Colloidal gold and quartz crystals help enhance benefits and give your skin a noticeable glow. Available at Nordstrom for $630.
3

Guerlain L'or Radiance Concentrate with Pure Gold Make-up Base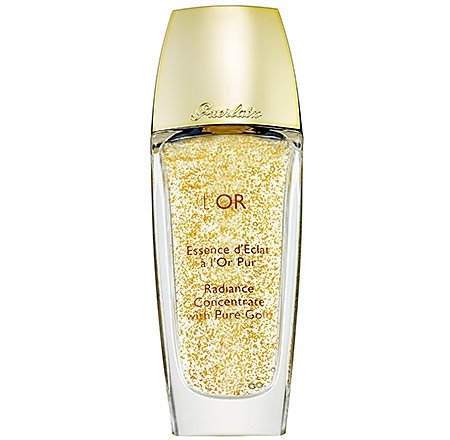 Guerlain's Radiance Concentrate is infused with 24 karat gold to enhance skin, helping it retain moisture, even out skin tone, smooth fine lines and wrinkles and firm up facial features. This beauty product has no noticeable shimmer so you can use this as a makeup primer without worrying about looking like a golden nugget. Available at Sephora for $73.
---
4

Chantecaille Nano Gold Energizing Eye Cream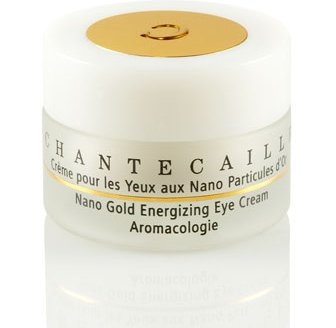 Chentecaille's Nano Gold Energizing Eye Cream seeks to firm up and energize the delicate eye area with the therapeutic powers of gold. They say that gold in the nano form is delivered safely to cellular levels of the skin, where it delivers potent anti-inflammatory and anti-aging benefits. This luxe eye cream also contains silk, which also offers healing and UV-blocking abilities. Available at Neiman Marcus for $265.
---
5

Tatcha Aburatorigami Japanese Beauty Papers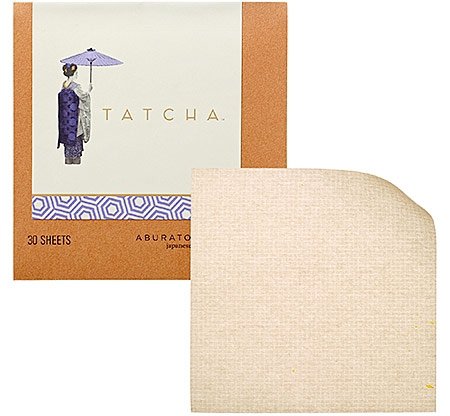 Yes, there are even blotting sheets that contain gold! Well, in this case there are gold flakes in the blotting sheets along with abaca leaf, which helps set makeup, absorb excess oil without disturbing your makeup and leave your skin feeling fresh and pampered. This is one of the more affordable beauty products that contain gold on this list, but if you go through a lot of blotting sheets, it still might be too much. Available at Sephora for $12.
---
6

Tatcha Gold Camellia Nourishing Lip Balm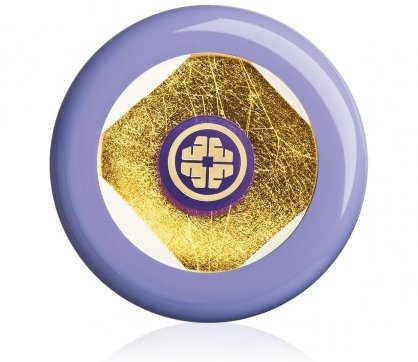 As you can see, Tatcha really likes adding gold to their products. This is a lip balm with 24 karat gold leaf that is said to be intensely hydrating, fast-absorbing and leaves lips soft, smooth with just a hint of shimmer. Based on the reviews, users with dry lips find it to be extremely helpful with moisturizing and it's buttery smooth going on. Available at Barneys New York for $36.
---
7

Too Faced Absolutely Invisible Candlelight Powder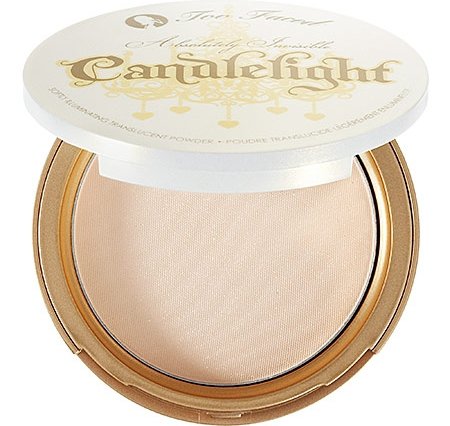 Too Faced's Candlelight Powder is far from your basic pressed powder. Inside this little compact is pure gold, Vitamin C and botanical extracts to calm, brighten, restore, illuminate, smooth and soothe skin. It's almost like a skin care product in a powder form. Apply this over bare skin or over makeup to set it or use it as a highlighter. Available at Sephora for $30.
What do you think? While there are many more ridiculously priced beauty products that contain gold out there, these were products that I thought some people might actually consider purchasing in the future (OK, maybe not the $600 serum). Many of them are highly rated products so maybe it's not all hype after all. Would you ever buy any of these products?
---
Comments
Popular
Related
Recent