7 Ways to Shake up Your Beauty Routine on Vacation ...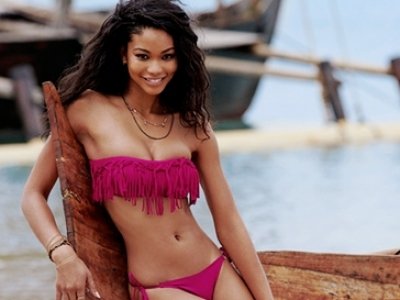 Vacation is the perfect time to try out something new, and because you don't have to worry about running into your work buddies (or that bartender you're crushing on), you can try out these 7 ways to shake up your beauty routine. You never know, you might find your new favorite beauty product! So while you're dreaming of your next getaway, keep in mind 7 ways to shake up your beauty routine on vacation. Who knows, you might just have a new incentive to pack your bags!
1.

Try out a New Haircare Routine
I start my list on the 7 ways to shake up your beauty routine on vacation, with your hair. Personally, I love going on vacation because I like to make it a tradition of trying out new things with my "holiday" hair. I mean come on, you're on vacation and no one knows who you are! And when I say try out out a new haircare routine, I don't mean try out the cheap toiletries in the hotel bathroom. Go for that leave in conditioner that's great for your curls! Try out the whole line of styling products for blondes (or whatever your color may be)! Have fun with it!
2.

Try out a New Haircut or Style
And NO, I don't mean trying out cornrows at the board walk (worst decision of my high school career). I mean try out a new cut or color. Beach trips are great to try lightening your hair! Vacation is a perfect time to see what looks good on you without worrying that people who see you every day (ie. co-workers) are going to see it. It gives you a good week to not only try it out, but to make a follow up appointment with your hairdresser just in case. But trust me, I think trying this before your trip could help make you come back a whole new woman!
3.

Try out a New Workout Routine
So I know that for most of us, going to the gym on vacation isn't our top priority. But it could be an idea for when you come back. I personally am not a gym person, I'm an at home routine kind of girl. I found that out by trying the free gym on my college campus. If you have the option, try out the free gym at your hotel. Trust me, it's a lot nicer to find out you're not a gym person when you're not stuck in a never ending contract. Plus you might be able to try out some classes and take home some awesome routine souvenirs.
4.

Try out Funky Nail Art
So you're typically a nude nail kinda girl. That's okay kitten, nude goes with almost everything! But you know what nude does not go with? Your super cute bathing suit and a tropical sunset (or wherever else you're going). Live a little. Use some of your vacay cash to splurge on a nice mani/pedi with super sweet flower designs. Hey, some of my most liked pics on Facebook just happen to be of my toes on vacation!
5.

Try out a Make-up Trend
Like with your hair and nails, try out some new makeup routines! At least one night on your vacation you will have a fancy dinner. This is the perfect time to try out that blue eyeliner you've been eying at Sephora. But that's not all, go all out and try a smokey eye. At home you may be simple girl, too afraid to try out anything crazy for fear of being embarrassed. But on vacation, you're a fearless wild woman not afraid to take risks! And remember makeup can be washed off and pictures erased (or saved for super funny throwbacks).
How often are you going to have an actual need for a wax? Pre-vacation isn't actually a bad time to try it out. Waxing can drastically reduce your shower time while away. Just make sure you're picking a reputable salon that uses clean instruments (no double dipping!). I don't recommend it if your skin gets irritated easily (wouldn't want you having skin troubles on vacation), but it could start a regular pre-vacation trend for you. Ahh, can't you just feel that smooth skin?
7.

Try out Time Saving Routines
Little story. I was on a tropical vacation with family a few months ago, with 13 people, 3 bathrooms, 1 beach house, 10 days. It was a FABULOUS vacation, but it was also took a whole new meaning to the idea of bathroom time. I learned how to do my typical routine in half my usual time. But this ended up being a habit I took home with me, frumpy to fabulous in no time flat. Think about it, just because you want to look fabulous on a vacation that has you running to the slopes and surf, doesn't mean your daily life can't have that same gorgeousness while you are running to class and carpool.
So now that I've given you a few ideas to shake up your style and your vacation, stop pinning your trips and start planning. Or maybe you already have a trip planned, and in that case, may I hide in your suitcase (I'm very small)? Either way, what did you think of these ideas?
{{#comments_count}} Show Commnents ({{comments_count}}) {{/comments_count}}