Chapped, cracked and dry lips are just the worst thing to ruin your beauty routine, so be sure to remember some of these effective ways to take care of your lips this winter so that doesn't happen to you! Taking care of your lips is much more difficult in the winter than in the spring and summer. With temperatures dropping, constant atmospheric changes affecting the weather, and at a time when our immune systems seem to slow down a bit, winter can be pretty rough on your usually soft and silky lips. Don't give up hope though! There are actually some really simple ways to take care of your lips this winter, as you'll see. Try these effective, quick ideas and you can most likely keep your dry lips on the backburner this winter season.
---
1

Use Coconut Oil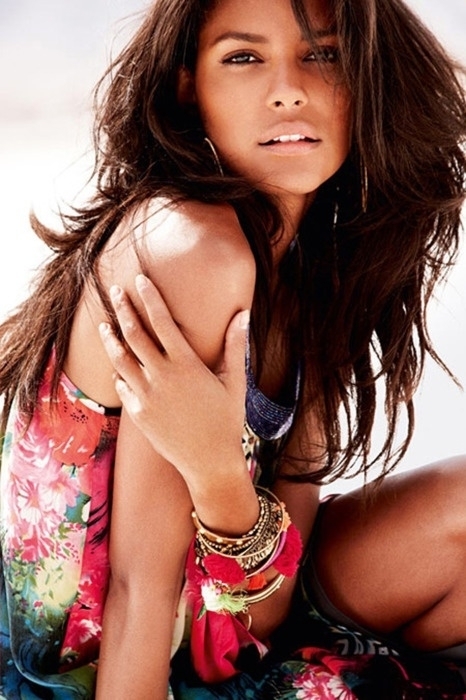 If you've read any of my other articles, chances are you aren't surprised to see this on my list of ways to take care of your lips this winter. I adore coconut oil and it is useful for so many things! One thing I have found it to be amazing for, besides a ton of other stuff, is healing dry, cracked lips, and preventing them from starting in the first place. I just rub a little on my lips once I get out of the shower each morning and night. Just a little bitty bit is all you need. Let it sit for a moment, and it will be quickly absorbed into your lips. This should last all day, and the healing ingredients coconut oil contains will help any cracked lips repair themselves more efficiently than those cheap, toxic lip balm products will.
---
2

Exofoliate Them if Needed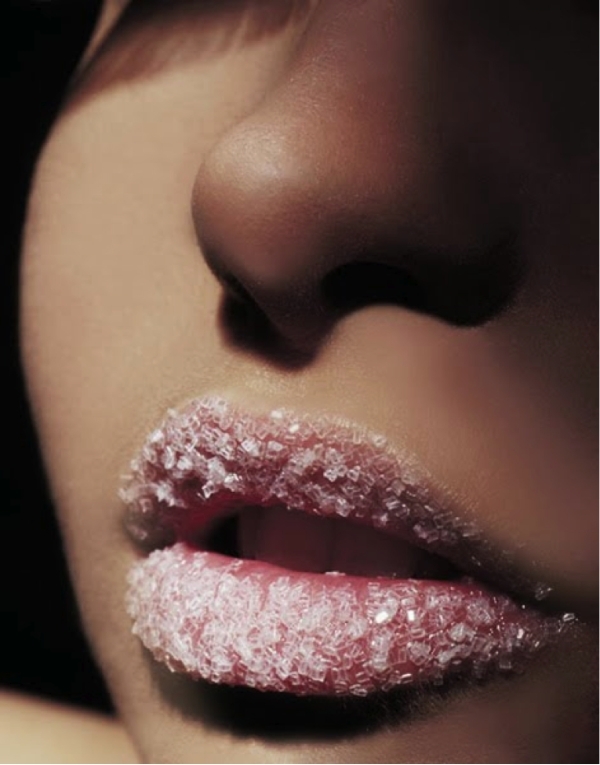 Sometimes, if your lips are extremely dry, it may be necessary to give them a little extra attention. You don't want to leave peeling skin on your lips if they are extremely chapped. For one, it feels weird and looks less than appealing, but also because it will cause a few things to happen. First, it will allow bacteria to become trapped into the spaces where you have slight cracks where peeling has occurred. This can cause an infection quickly. It also causes your lipstick or lipgloss to look cakey, and the chemicals in those products can further exaggerate the problem. So, to prevent this, simply exfoliate them very, very gently with a toothbrush, or a warm washcloth. Rub them gently to allow loose skin to flake off, but be careful! You don't want them to bleed. Immediately after this, apply coconut oil or your favorite natural based lip balm and leave them alone for 30 minutes before applying any cosmetics.
---
3

Watch Your Caffeine Intake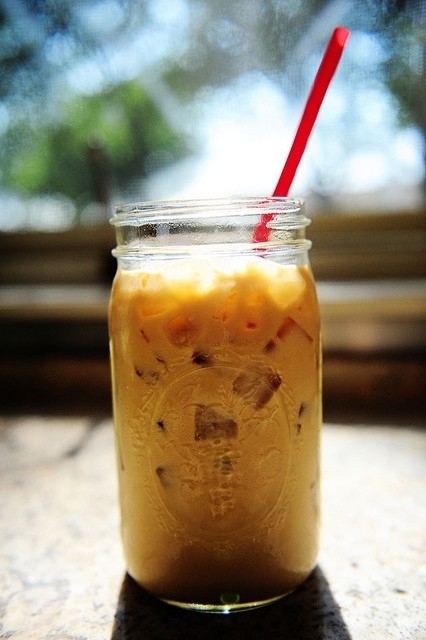 Winter just seems like the perfect time to have that extra cup of coffee or several cups of your favorite black tea a day, right? I mean, it is the perfect time to enjoy a hot beverage, yet caffeine is very dehydrating. This is bad news for your body and your lips. So, instead of drinking caffeinated beverages all day long, which isn't that great for you anyway, switch to a decaf version, or drink some herbal tea, which is very hydrating and may even be helpful. If your lips are chronically chapped, this may be a sign you're dehydrated anyway, so be sure you get your fluids and watch your caffeine.
---
4

Use Natural Lip Products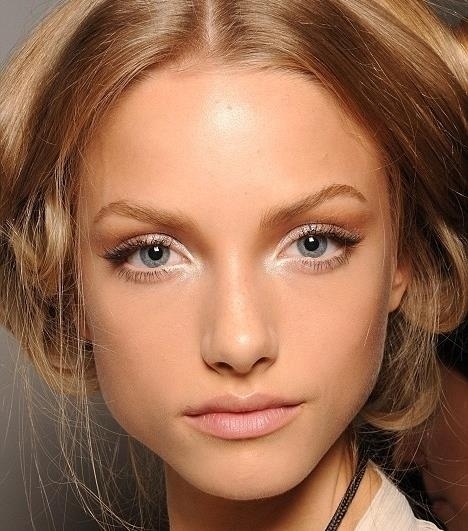 One easy way to clean up, or "green up" your makeup routine, is to use all natural lip products instead of commercial brands that use toxic ingredients. I like Kiss My Face lip products, which are very moisturizing, all natural, vegan, and non-toxic. They're also pretty affordable and Burt's Bees is another brand I like. You can find these at any drugstore, and you'll get used to them in no time. As an added bonus, most of them smell delicious too, since they're made from oils like shea butter, cocoa butter, jojoba oil and coconut oil.
---
5

Wear an SPF Lip Balm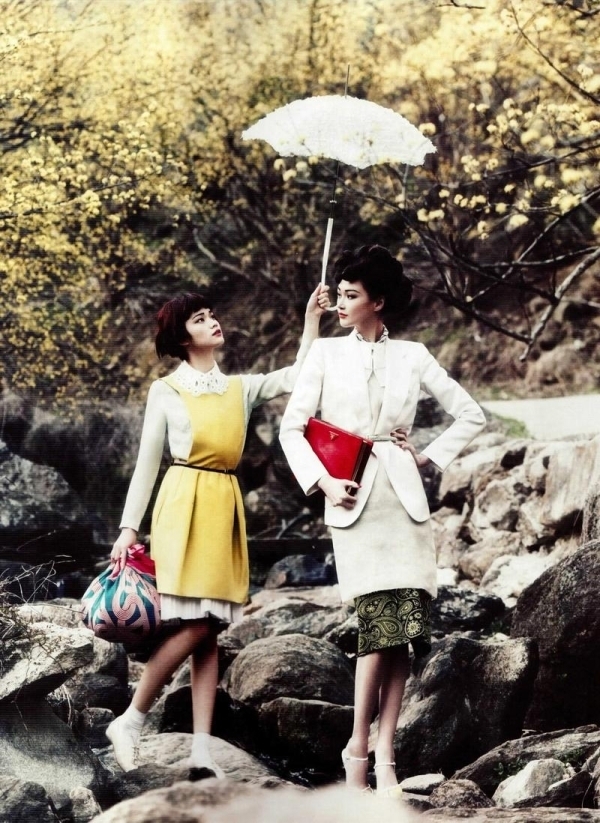 The lip balms above that I mentioned have built in SPFs, but if you choose another brand, be sure to wear one that does contain SPF. I know it seems silly to wear SPF on your lips in the winter when the sun is scarce and rare, but the rays from the sun hiding behind those bleak clouds can still harm your lips and your face, by the way. SPF is just as important in the winter as in the summer. I like to use makeup and lip products that contain SPF so I know I'm 100% covered. This will prevent drying, cracking and peeling from occurring.
---
6

Take Emergency Measures as Needed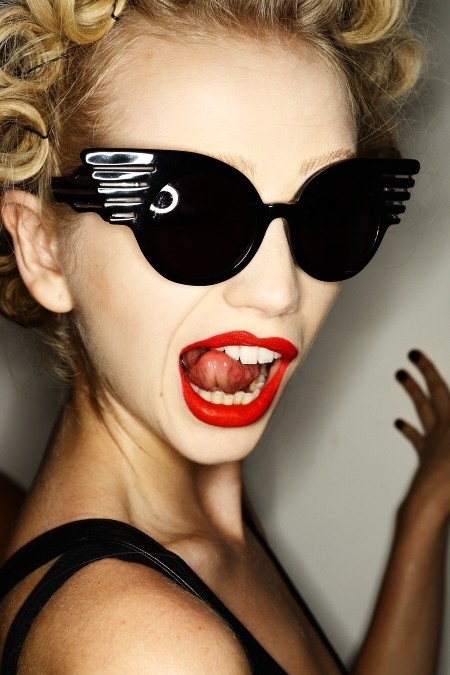 Last year I found myself pretty sick right before Christmas, and I became so dehydrated from a nasty cough that my lips started to crack and bleed. It wasn't only embarrassing, but also very unappealing! To help them heal as fast as possible, I soaked them with a warm rag several times a day to clean them, and held a cold compress on my lips to help stop the bleeding afterwards. Then, I applied coconut oil on them, and repeated this process as needed throughout the day. If I was going to work, I did this early in the morning so they quit bleeding before I left the house. If they started again during the day, I excused myself to the restroom and repeated the process. If you just blot your lips while bleeding, it won't clean the area or stop the bleeding. The hot and cold compress really works effectively, and you can carry a little container of the oil in your purse since it is solid at room temperatures.
---
7

Drink and Eat Your Fluids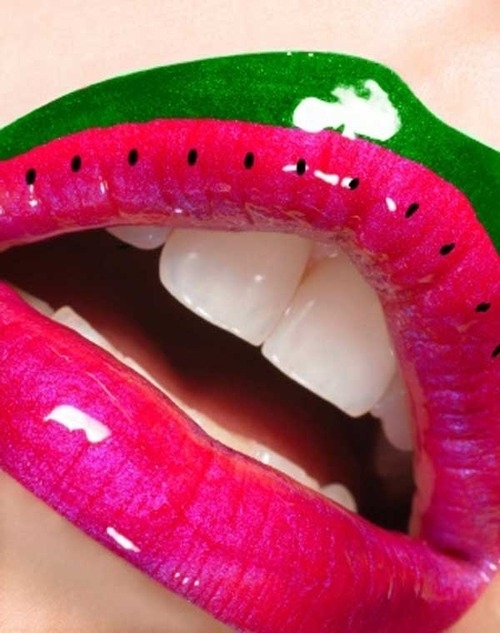 The best way to take care of your lips in the winter is to be sure you include a lot of fluids in your diet. Eat fruits, leafy greens and green vegetables, and root veggies too, which are all full of water. Also, be sure to drink lots of broths without too much sodium, drink herbal teas, water, green juice, and even have some smoothies if you can bear the chilly texture. Soup is also a must in the winter for all types of ailments, and the fluids will help keep you hydrated, preventing dehydration and cracked lips where they most often begin anyway.
Dry lips are not fun, but they are treatable. Do you get dry lips in the winter? What's your best beauty tip on this topic?
More
Comments
Popular
Recent