How many ways to wear a pixie cut can you think of? If you're picturing the standard style, you aren't alone. While celebrities have been rocking this daring cut for the past few years, the style has remained the domain of the uber-confident- until now. This stylish look is set to be THE haircut of 2013, so here's the best ways to wear a pixie cut.
1

Side Styles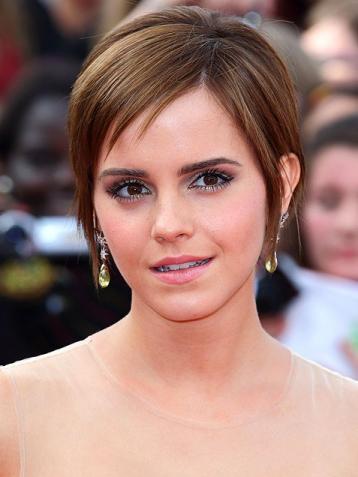 Want a modern take on the look? Steal Emma Watson's style. Emma famously hacked off her longer locks after she stopped filming the final Harry Potter, and has credited her shorter hair with a more mature life, and a grown-up style. She keeps it modern by having her pixie cut in with a side-parting, and some lighter highlights spread around the parting to attract light. It's one of the simplest but so stylish ways to wear a pixie cut.
**Source: **ivillage.com.au
2

Edgy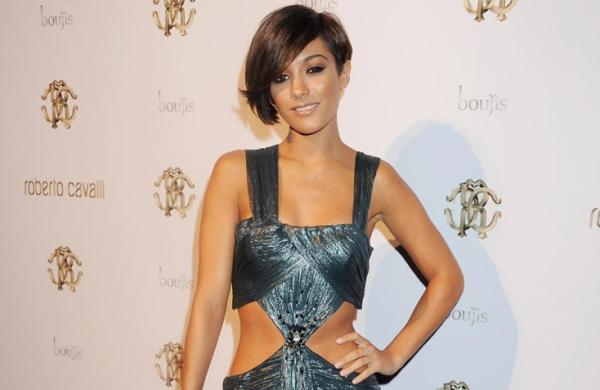 Frankie Sandford has to be one of the biggest pixie-cut lovers – The Saturday's singer is dedicated to her short, shiny locks, and rocks her own asymmetric style. It's elegant yet edgy, and really easy to style up – with one side kept slightly longer, you can pull off a whole range of hairstyles, without giving up the gorgeous pixie cut. This is ideal if you are a bit worried about having shorter hair!
**Source: **ivillage.com.au
3

Bright Colors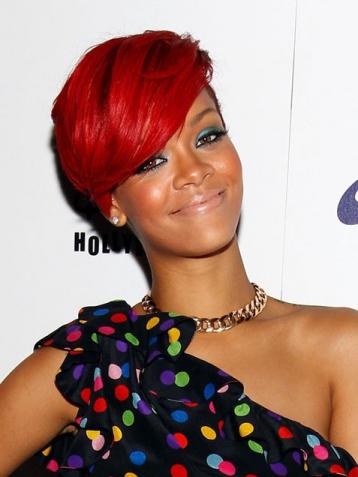 Love colored locks? Rihanna is the Queen of dyed hair, rocking a whole variety of shades so far this year, and her cropped choices have the most impact. Opt for a pixie cut with plenty of layering to add texture, and have a hairdresser match you with the perfect bright shade. Whether you copy Rihanna's bright red or opt for this season's stunning pastels, like Kelly Osbourne's lilac, the right shade will light you up and make your hair look amazing. Then just add shine spray to dress it up.
**Source: **ivillage.com.au
4

Mess It up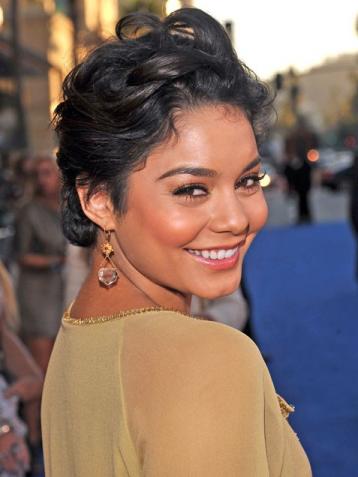 I love Vanessa Hudgens' crop! She left it a little longer than most crops, allowing her to rock a variety of up-swept and messy looks, and requiring very little hair product. It's ideal for that low-maintenance but gorgeous look, and it's really easy to dress up for work or formal events, too. Just add clips!
**Source: **ivillage.com.au
5

Movement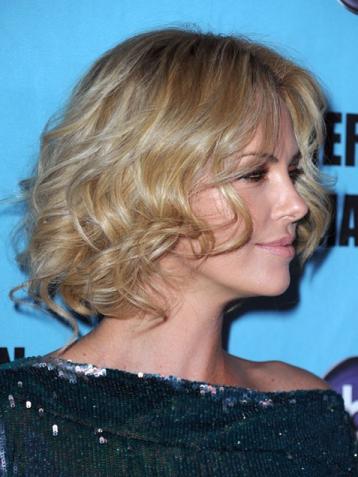 Love hair with some movement? I love Milla Jovovich's choppy layers and curled ends, which give her whole look a more playful, bedhead feel. It looks gorgeous with scarfs woven through, too! For more formal occasions, or if you just prefer a retro-glamor feel, opt for Charlize Theron's soft ringlets. They add movement and style, and complement her look perfectly. One of the easiest ways to wear a pixie cut by far!
**Source: **ivillage.com.au
6

Fringe Full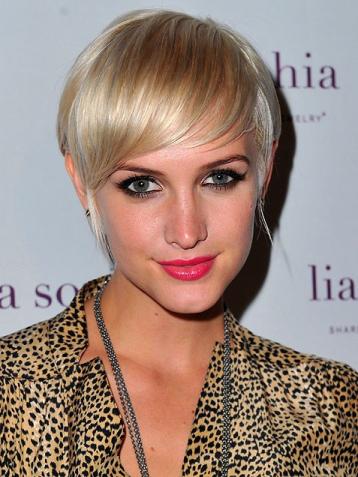 If you prefer to keep your parting hidden, opt for a more fringed look. Ashlee Simpson made the look her own by having her light blonde hair cut into a face-framing pixie cut, complete with long side-swept fringe. Teamed with a smoky eye, it looks gorgeous.
**Source: **ivillage.com.au
7

Feminine Features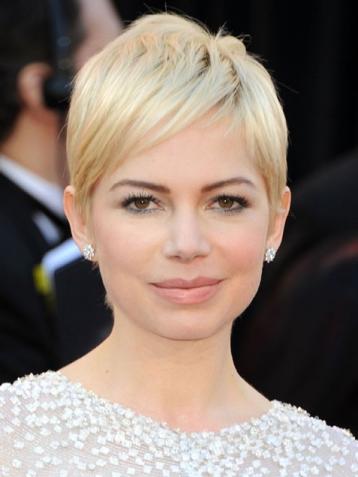 Worried a blunt pixie cut will overpower your features? For those of us with delicate features, blending layers is essential. Make like Michelle Williams, and ask your hairdresser for a series of blended layers around the crown. Then ruffle and wear au naturel, or add some gorgeous grips and clips. I love Michelle's nude make-up here, too – a nude lip and crystal earrings complement the cut perfectly.
**Source: **ivillage.com.au
Will you be trying a shorter cut this Spring? It's a great way to keep cool when the weather heats up, and it definitely requires less styling. With so much celebrity inspiration, there's endless ways to wear pixie cuts, too! I'm a big fan of Anne Hathaway's current growing-out style, and I'm definitely tempted to get the cut. How do you wear yours? I'd love to know!