9 Winning Ways to Find the Best Mascara for You ...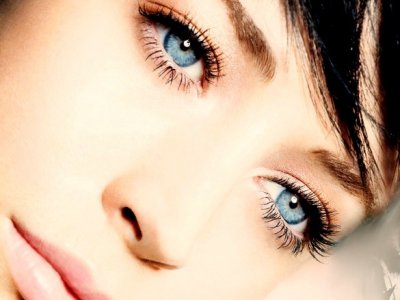 Want to know how to find the best mascara for you and your lashes? Are you curious about all the different types of mascara that you read about? Shopping for mascara seems like a no-brainer, but there is actually a lot more to shopping for it than meets the eye! If you want to find the most flattering mascara, keep reading this post for your perfect match!
The way to find the best mascara for you is to first take a look at your lashes. Are they short and sparse? Long and thin? Do they have a curve to them or are they stick-straight? Figuring out your lash type is crucial since you won't know what you want or what to look for otherwise! When we neglect to really check out our lashes we end up buying and trying to use a mismatched formula!
When it comes to picking the right mascara, you're going to want to find a fitting formula. Wet mascaras are ideal for gals with thick lashes while dry mascaras are great for girls with thinner lashes. Dry mascaras contain polymers and waxes which dry faster and can accentuate short or thin lashes. Wet formulas usually cause thin lashes to droop but work great on thick lashes to lengthen and make them stand out even more. Make Up Forever's Smoky Lash is a fab dry formula and Lancome's Hypnose is a great choice for wet!
If you want to know how to find the best mascara for you, don't neglect reading up on all the different formulations! Defining mascara does exactly that, define! This formula looks gawgeous on ladies with a full and thick set of lashes because it enhances what you already have. Also, if you're going for the natural look, a defining mascara can look really pretty and effortless!
For ladies with shorter lashes, a lengthening formula definitely needs to be on your list when picking the best mascara. Lengthening mascaras can create longer-looking lashes in those with short and thin or sparse lashes. If you're looking to create even more length to your lashes, try a lash primer and let it dry before applying your mascara!
When picking the best mascara for thin eyelashes look for tubes that are labeled as volumizing mascaras. This type of mascara can create fullness and help even the sparsest set of eye fringe to look thicker and larger than life! Volumizing works on both short and long lashes but should be limited to two coats or things could get clumpy!
A way to find the right mascara also involves thinking about the climate around you as well as your skin type and lifestyle. If you live somewhere humid, are in or near the water often or you have oily skin, consider using a waterproof formula. It can be a pain to remove waterproof mascara but it also holds curl better and prevents smudging. There are many ladies who regularly wear waterproof just for the side benefits!
While you're learning how to find the best mascara for you, don't forget about the brushes! It's true you can't buy your brushes separately from the formula, but it pays to pay attention to what type of brush works best for you. Mascara wands that have a long, comb-like appearance are best to define and lengthen lashes as well as prevent clumps. Brushes that are round with densely packed bristles make volumizing a breeze. Rubber wands are gentler and can easily define lashes without depositing too much mascara.
While you're on the quest to picking the best mascara, don't forget about hypoallergenic mascaras! If you have allergies to makeup, have sensitive eyes or wear contacts, hypoallergenic is the way to go! Hypoallergenic mascaras don't contain anything fancy; it just means that they don't contain many of the ingredients in traditional formulations that can cause reactions. One thing to note is that there isn't one set list of hypoallergenic ingredients so the formulas can vary from brand. Read through the list of ingredients first and shop at a store with a good return policy if you're unsure!
If you still can't find the best mascara for your lashes in one tube, try layering! Use two different types of mascaras to get a custom made look. If you want long and thick lashes, try a thin coat of a lengthening mascara and then a thickening formula. There's nothing wrong with combining the two types and there are lots of celebs who do it to reap the benefits of the different formulas!
As you can see, there's a lot to how to find the best mascara for you but it can be done! It might take some trial and error before you find your absolute favorite mascara but trying them out is all part of the fun, right?! I hope that this mini glossary of mascara terms helps you to find the most suitable mascara for you! What kind of mascara formula do you use?
Top Image Source: favim.com
{{#comments_count}} Show Commnents ({{comments_count}}) {{/comments_count}}