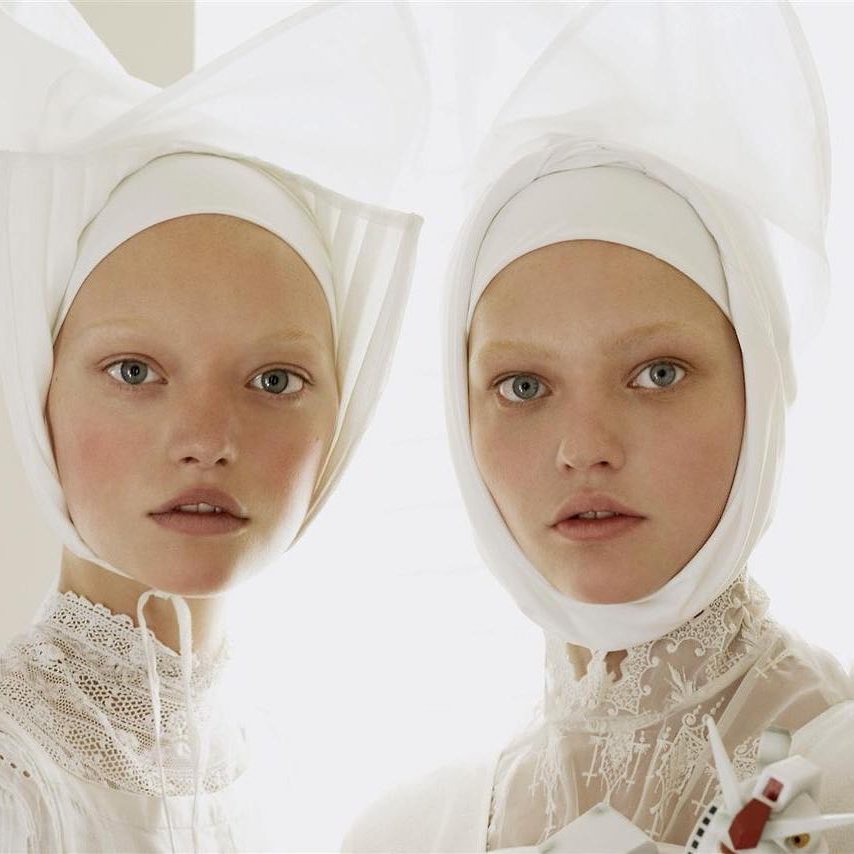 Winter beauty tips have little to do with makeup and everything to do with care! After all, we all know that no amount of makeup can hide flaky, dull, chafed skin. This round of beauty tips for winter will, therefore, be all about care and those little things you can do to produce a big, visible change. Take a peek, do your best to adopt as many of these tips as possible and you'll be looking fresh-faced like it's spring time in a heartbeat!
The first and the most important of all winter beauty tips goes something like this – don't forget about your H2O intake! Drinking water plenty of water during the cold months is just as important as re-hydrating during spring and summer, maybe even more considering we get to spend a lot of time indoors surrounded by hot, dry air. This combined with harsh weather will make your skin feel super dry and the fact that you may not feel the thirst as often as you do during warmer months only makes things worse. Worry not, as drinking water is not the only way to replenish your H2O supplies, you can also opt for teas and even clear soups – two amazing winter pick-me-ups you've simply got to love!
Unless you've decided to splurge on a new generation air conditioner or already own a humidifier, you should be aware of the alarming amount of moisture that leaves your skin every time you crank up the heat. Steaming hot showers are not your friends either and yes, that totally sucks, I know! Get a humidifier (if you don't have one) and do your best to get used to the feeling of showering with lukewarm water. It can be a bit hotter, of course, just not so hot it makes your skin go numb. Think about what happens to a piece of chicken breast when you get it out of the deep-freeze and put under a jet of hot water – the top layer gets cooked! Now take a step back and try to remember how many times have you jumped in the shower thinking a jet of scorching hot water is just what your half-frozen body needs!
3.

Moisturize, Moisturize, Moisturize!
Face, body, lips, knees and elbows – you absolutely don't want to forget to apply your body lotion during winter. But here's one interesting winter beauty tip you can use to lock as much moisture into your skin as possible. Apply your body lotion on wet skin, right after you've rinsed the soap and before you step out to towel off. Rub it in, rinse it off, then towel off and apply a new layer of body lotion just like you usually do. Using a body lotion in the same way you use a hair conditioner will help lock moisture inside your skin, improving its moisture retention, helping it put up a better fight when exposed to harsh weather conditions.
And another beauty tip for winter you might find very interesting! If you have oily or combination skin you'll probably discover your standard skincare products don't work as well in winter. Due to harsh weather conditions as well as all the things skin has to put up with indoors, dry skin can become sensitive, oily skin can start showing signs of combination type, while combination type skin might jump into the dry skin territory. Don't close your eyes in front of these changes – embrace them and adjust your skin care routine accordingly.
5.

Don't Forget the Sensitive Spots
Sensitive skin around the eyes, hands and lips always get the most exposure, which is why they often endure the worst of everything winter weather has to offer. Put up a fight and do your best to protect these areas before they start flaking. It's not as hard as it seems, all you'll need is a moisturizing hand cream and a chap stick you'll apply the moment you step out. Skin around the eyes is the most sensitive part and something you can't do much for once you've got your makeup in place, which is why you'll need to do it beforehand, as a part of your standard skin care routine. A light moisturizer will keep this area smooth and hydrated during the day, while an intensive night treatment (which you can use all year long) takes care of the serious issues, maximizing skin's restorative abilities, helping you wake up fresh and rejuvenated.
6.

Winter Beauty on a Silver Plate
This might be one of the weirdest beauty tips you've ever heard but I really mean it! But wait, let me explain it, then you'll see it's not weird at all! You see, healthy glow and nice skin comes from the inside, which means creams and lotions help only to a certain degree. In order to really get the most of your skin, you need to pay close attention to your eating habits as well. Omega fatty acids found in fish will feed your skin from the inside and the same can be said for fruits, veggies and nuts. Eat good food and your skin will thank you for it!
Heat and harsh weather conditions don't affect your skin only! But we already know that, don't we? Dry, frizzy hair, split ends, the fact that you're often forced to use a hairdryer to dry your hair…there are plenty of reasons to really hate winter. You hair is just as fragile as your skin and therefore deserves to be treated in the same way. Moisturize, invest in a really great sealing product that will help keep all the good stuff in and don't forget a heat protectant.
Ready to share a few of your own beauty tips for winter? Go ahead! What do you do to prevent dry sagging winter looks and look fresh-faced despite the weather?
{{#comments_count}} Show Commnents ({{comments_count}}) {{/comments_count}}