If the dreary weather has got you down, why not treat yourself to one of these fab winter beauty treats to lift your spirits? Beauty products are a fun way to pamper and glam yourself up when it's just too cold or windy out to go anywhere or do anything. Conversely, if you're brave enough to face the cold, these winter beauty treats will make getting ready to go out a little more fun and bearable! Feel free to indulge yourself with some of these feel-good winter beauty products below.
---
1

Too Faced-the Chocolate Bar Eye Palette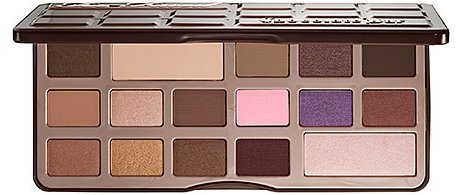 Winter beauty treats should look as good in the packaging as they do on you, right? Too Faced's new Chocolate Bar Eye Palette is an assortment of 16 matte and shimmer eye shadows made with real cocoa powder so it smells like a dream. Each color is highly pigmented, long-wearing and blends with ease. Treat yourself to this chocolate-inspired eye shadow palette so getting ready and being out in the frigid temperature will feel more like a trip to the candy store.
---
2

Foreo Luna Facial Cleansing Brush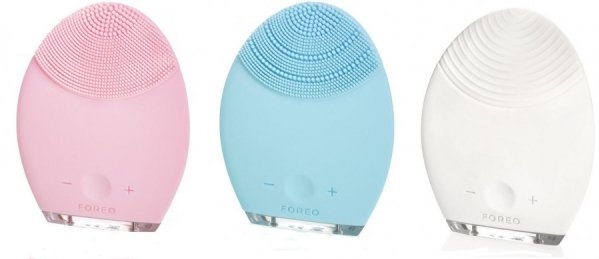 Now I know a lot of you out there are faithful users of the Clarisonic, but if you're over it or are looking for something new to try, the Foreo Luna cleansing brush is a good choice. Unlike the Clarisonic, the Luna is a silicone brush, and there's no detachable head so you won't have to purchase replacements. It also comes in three different versions for sensitive/normal skin, combination skin and ultra-sensitive skin. It cleans gently but deeply and even delivers low-frequency pulsations for anti-aging benefits.
---
3

GLAMGLOW THIRSTYMUD Hydrating Treatment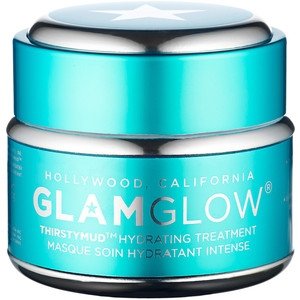 Winter weather means dry, cold air which can wreak havoc on your skin. Spoil your skin with a hydrating treatment like Thirstymud from Glamglow and watch dull, dry skin come back to life! Apply this super hydrating mask while you're spending an evening in or you have a special event that you want to show off your healthy, glowing skin. Your face will feel hydrated, restored and replenished.
---
4

St. Ives Exfoliating Pads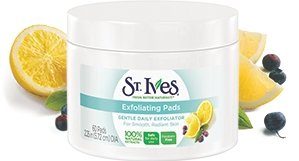 Sure, moisturizing is essential, but so is exfoliating. Winter is the prime time to slough off dead skin cells and reveal brand new skin. Exfoliating will leave your skin soft and smooth and it can help skin care products absorb better since there isn't old, dead skin in the way. These exfoliating pads make it easy to give your skin a polish with 100% naturally derived ingredients and is paraben-free.
---
5

Neutrogena Triple Moisture Deep Recovery Hair Mask
Another winter beauty product you won't want to go without is a hydrating hair mask. Our hair can take a real beating in the winter since the air is drier, and we're using our hair dryer more often since air drying isn't always ideal in the colder months. Take some time to give your strands a heavy dose of hydration the next time you're watching TV, reading or catching up on Twitter.
---
6

Carmex Moisture plus Ultra Hydrating Lip Balm with SPF 15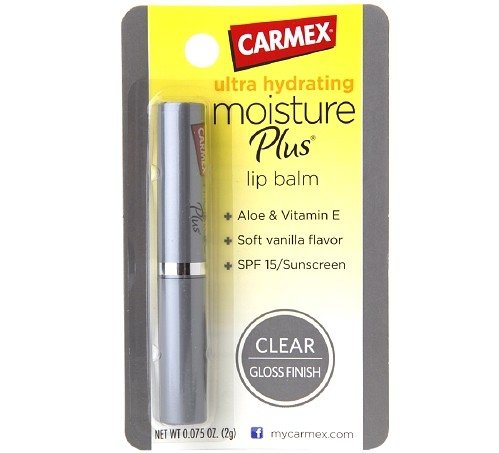 I love lip balms, but sometimes I like to rock a little color or shine that they don't always provide. Your lips need babying in the colder months and Carmex's Moisture Plus balm provides a great combo of moisture, shine, SPF and prevents sun and windburn. The clear gloss finish makes it ideal for everyday use however, they are also available in sheer plum, peach, pink, and berry shades, too.
---
7

Nutiva Organic Extra Virgin Coconut Oil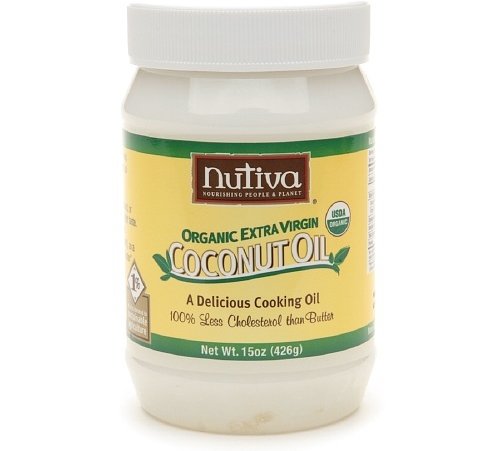 I know, coconut oil isn't really a beauty product, but it should be! I wanted to include a product on here that would address a lot of the beauty issues we face in the winter and coconut oil really covered it all. It's less expensive than most beauty oils and dry skin and hair really drinks this up. Use coconut oil as a hair mask, cuticle softener, body moisturizer, shaving cream alternative, lip balm, makeup remover and some people even like to moisturize their lashes with it.
Spoil yourself with some of these winter beauty treats this week! Just because it's winter time doesn't mean we should neglect ourselves. I hope these products give you some ideas on ways to pamper yourself and look great even if it doesn't feel so great outside.
More
Comments
Popular
Recent