Beauty products containing argan oil are some of the hottest out there today! Known for its restorative, nourishing, and conditioning properties, it is "the liquid gold of Morocco." Argan oil is extracted from the nut of the argan tree, which grows in the Moroccan desert and is currently endangered and under protection by UNESCO. The reason this oil is so beneficial is because it's loaded with antioxidant-rich Vitamin E and essential fatty acids, making it great for your skin, hair, nails, and even to cook with! Here are some great beauty products containing argan oil that I think you should try.
1

Josie Maran Argan Black Oil Mascara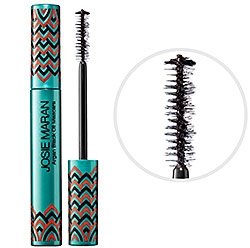 I don't know about you, but I'm always trying to find mascaras that don't feel cakey and hard and this is one of those products containing argan oil that is super soft on your lashes. Josie Maran started the craze of using argan oil in 2007 and now has a global cosmetics line that contains the organic cold pressed oil. The 100% pure argan oil conditions as it coats, volumizes, lifts, and curls. It is even supposed to increase your lashes' volume up to ten times after each application. Priced at $22, you can find it at beauty emporiums like Ulta and Sephora or direct from Josie Maran josiemarancosmetics.com
2

OGX Hydrating Argan Oil Body Lotion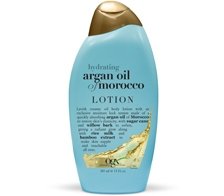 OGX (formerly known as Organix) produce a wonderful smelling, quickly absorbing argan oil body lotion that restores your skin's elasticity. It's infused with sugar cane and willow bark to soften, giving your body an overall radiant glow. What I like most about this range of OGX's products is the fact that the oil blend isn't greasy. Priced at $7.99 you can find this at supermarkets and drug stores like Target, CVS, Walgreens and Rite Aid and direct from OGX ogxhair.com
3

Origins Plantscription Youth Renewing Face Oil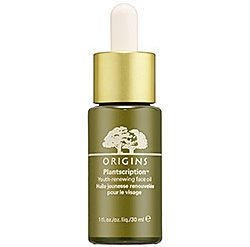 This facial oil contains up to twenty different kinds of oils, including argan oil. If you enjoy using oils on your face, this is worth sampling. It's pretty absorbent (which isn't always the case with some oils), and it smooths fine lines and adds youth-renewing lipids that deplete with age. Priced at $49.50, you can find this oil at Origins boutiques origins.com,
department stores and beauty emporiums, like Sephora.
4

MoroccanOil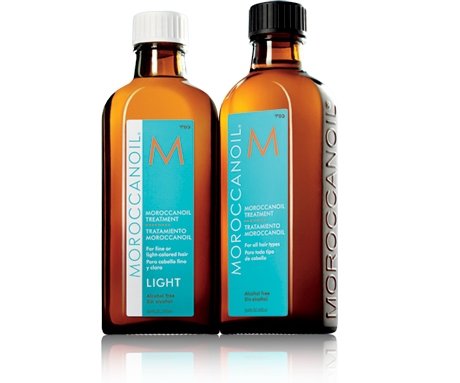 This company became famous as a result of its original antioxidant-rich argan oil infused Moroccanoil Treatment, which became an essential foundation for hairstyling and a unique styling/finishing tool. It leaves most hair types smooth, shiny and more manageable, without that oily residue. I love their stylishly recognizable packaging that has become so synonymous with the brand. Their MoroccanOil Treatment goes for $14.80 from beauty emporiums, hair salons and moroccanoil.com
5

Caudalie Divine Scrub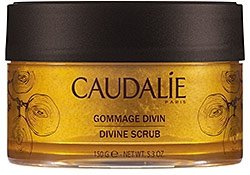 Caudalie produce a couple of items containing argan oil - this scrub and a firming serum. This exfoliating scrub not only exfoliates dead skin cells but it has a fantastic fragrance too! It features 4 natural plant oils—grape, argan, hibiscus, and sesame—and the fragrance of grapefruit, rose, pink pepper, vanilla, cedar, and white musk. Priced at $38, you can find this at department stores, beauty emporiums like Sephora and direct from Caudalie us.caudalie.com
6

Laura Mercier Moisture Supreme Foundation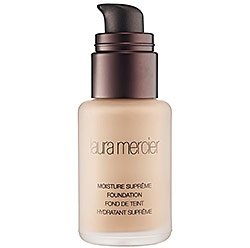 Laura Mercier includes argan oil in this foundation as well as their flawless skin repair cream. The foundation lasts up to eight hours and provides medium-to-full coverage and a smooth, natural finish. Not only does it incorporate argan oil, but it is formulated with a botanical base of Omega-3 and 6 fatty acids. The only downside is that there's no SPF in it. Available for $47 from Laura Mercier cosmetic counters and companies that stock her products, like Sephora. You can also buy it direct from lauramercier.com.
7

BITE Beauty Lush Lip Tint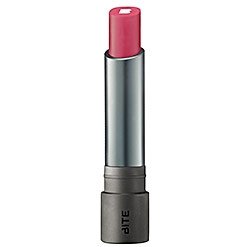 Everyone wants a lip gloss that is nourishing and moisturizing (and long-lasting)! This lustrous lip tint contains pure argan oil, Vitamin E and fruit butters to hydrate, nourish, and revitalize lips. Color pigments are also hand-milled in small batches allowing for more intense colors. The white 'B' in the lip tint contains resveratrol, an antioxidant present in red wine. Priced at $24, you can find BITE exclusively at Sephora.
One thing to consider with beauty products containing argan oil is their shelf-life (argan oil typically keeps for 18 months max). Any oil can react with heat and start smelling rancid if you don't use it within the appropriate time frame listed on the bottle. Do you like argan oil? Which one of these beauty products containing argan oil would you try?